Indulge much? This pie will have you indulging and asking for more! This Peanut Butter Chocolate Chip Cookie Pie is the best of both worlds! It's the best part of a pie and a cookie all wrapped into one.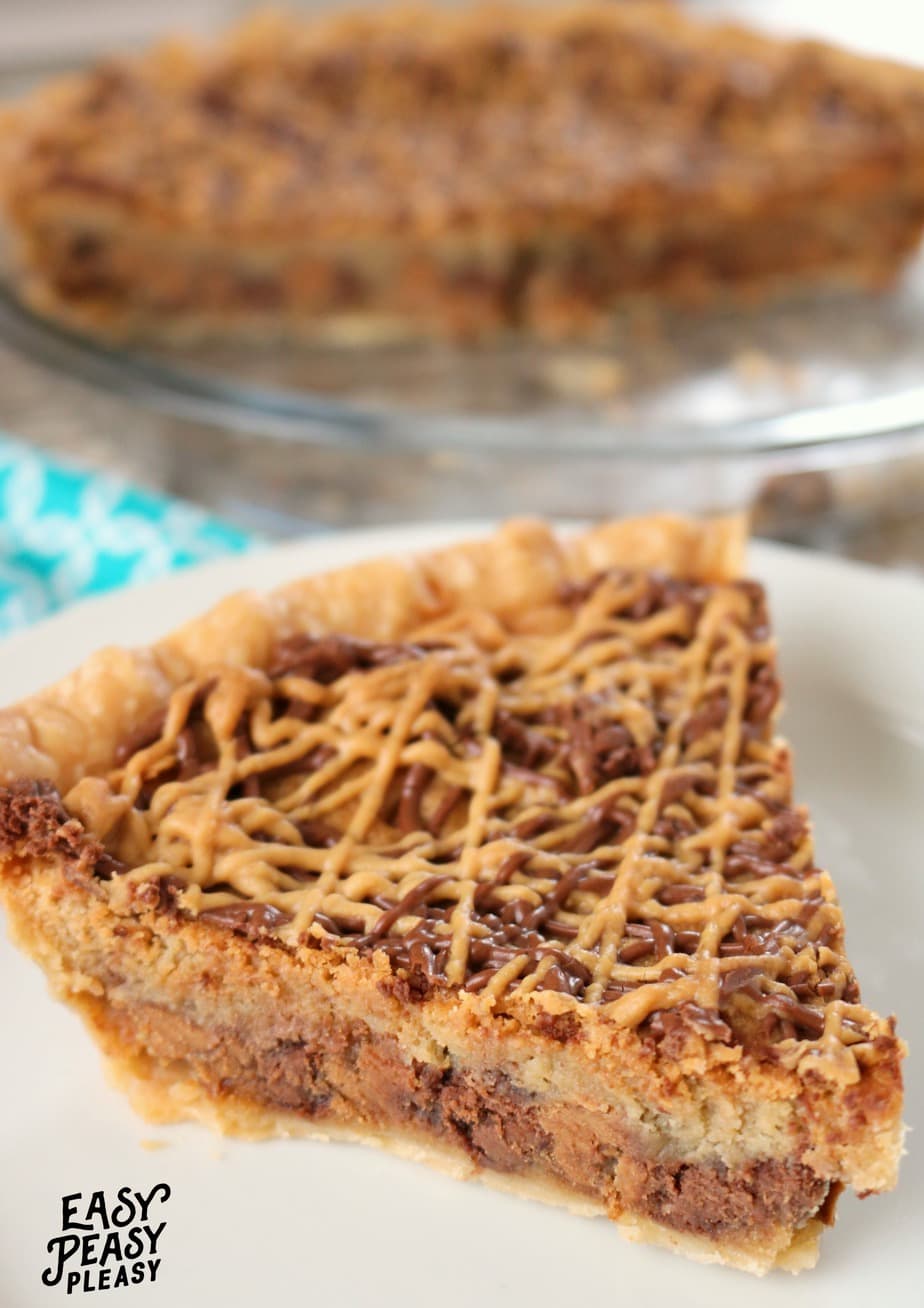 Y'all my friend Sandra recently told me about this delectable pie she makes and I had to try it for myself! Yep I totally love it! It's pretty easy to make and uses some of my favorite ingredients.
I am all about a pie! Especially if it can feed a crowd, like this Chocolate Turtle Slab Pie. But I equally love a pie that comes in a round pie dish such as my No Bake Peanut Butter Pie or this Caramel Pecan Cheesecake Pie.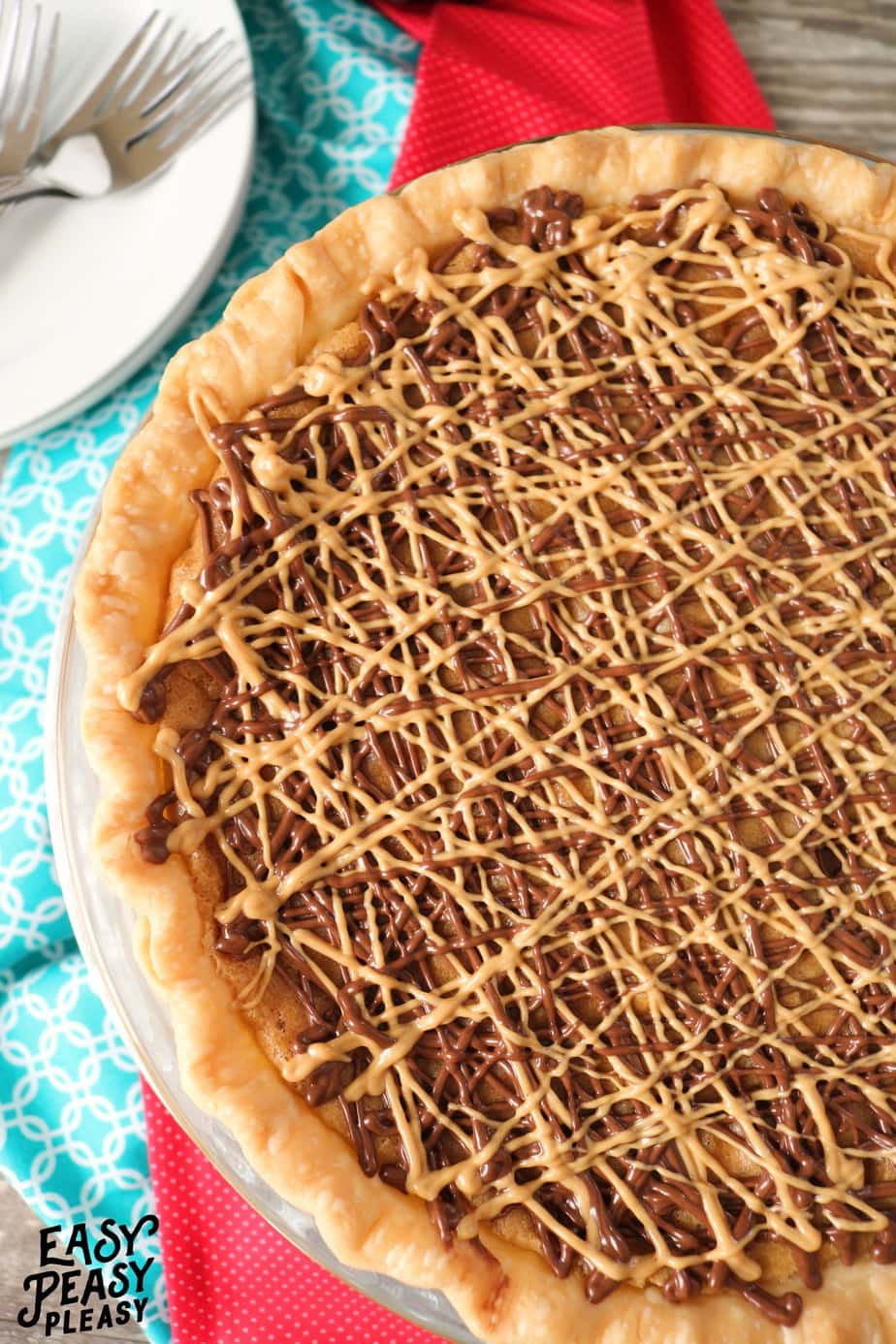 But If you love a chocolate chip cookies, peanut butter chips, and the taste of a pie crust, you will be in heaven. It's the perfect pie for the holidays or any old weekday for that matter. I made up this pie and decided it needed a drizzle. Plus it used up some of the leftover chips in each bag and sure made it pretty.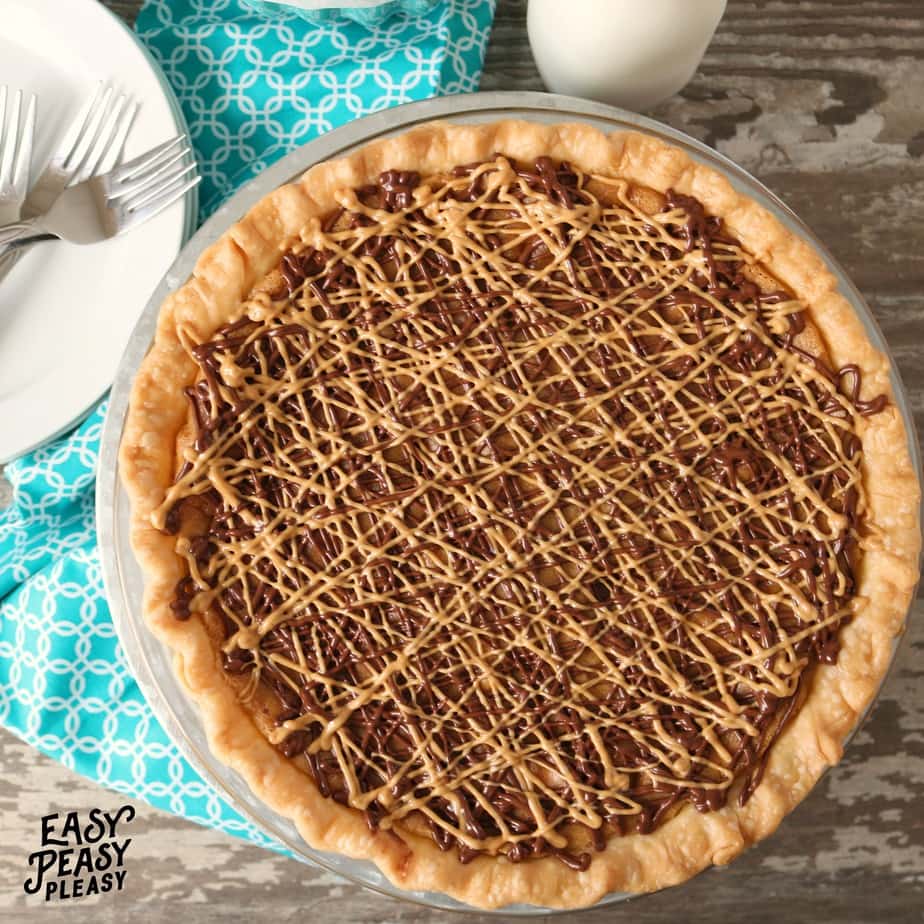 Did you know that you can melt chocolate chips and peanut butter chips in a zip top bag? Well if you didn't know, I'm here to tell you that you absolutely can. That's exactly what I did to make an easy drizzle for this pie. All you need is 2 freezer bags, chocolate chips, peanut butter chips, a microwave, and some scissors.
Lacie's Easy Peasy Pleasy Tips
Grab 2 zip top freezer bags. It must be freezer bags.
Fill one with peanut butter chips and one with chocolate chips.
Place one bag at a time in the microwave and heat for 30 seconds. Meld together with your fingers. If not completely melted, heat for additional 30 seconds.
Once completely melted, push chocolate to one bottom end of the bag. Twist the bag above the chocolate.
Snip a tiny piece off the end of bag. Now you are ready to drizzle. Squeeze and drizzle across the pie in one direction then turn the pie and repeat.
Repeat the above steps for the peanut butter chips.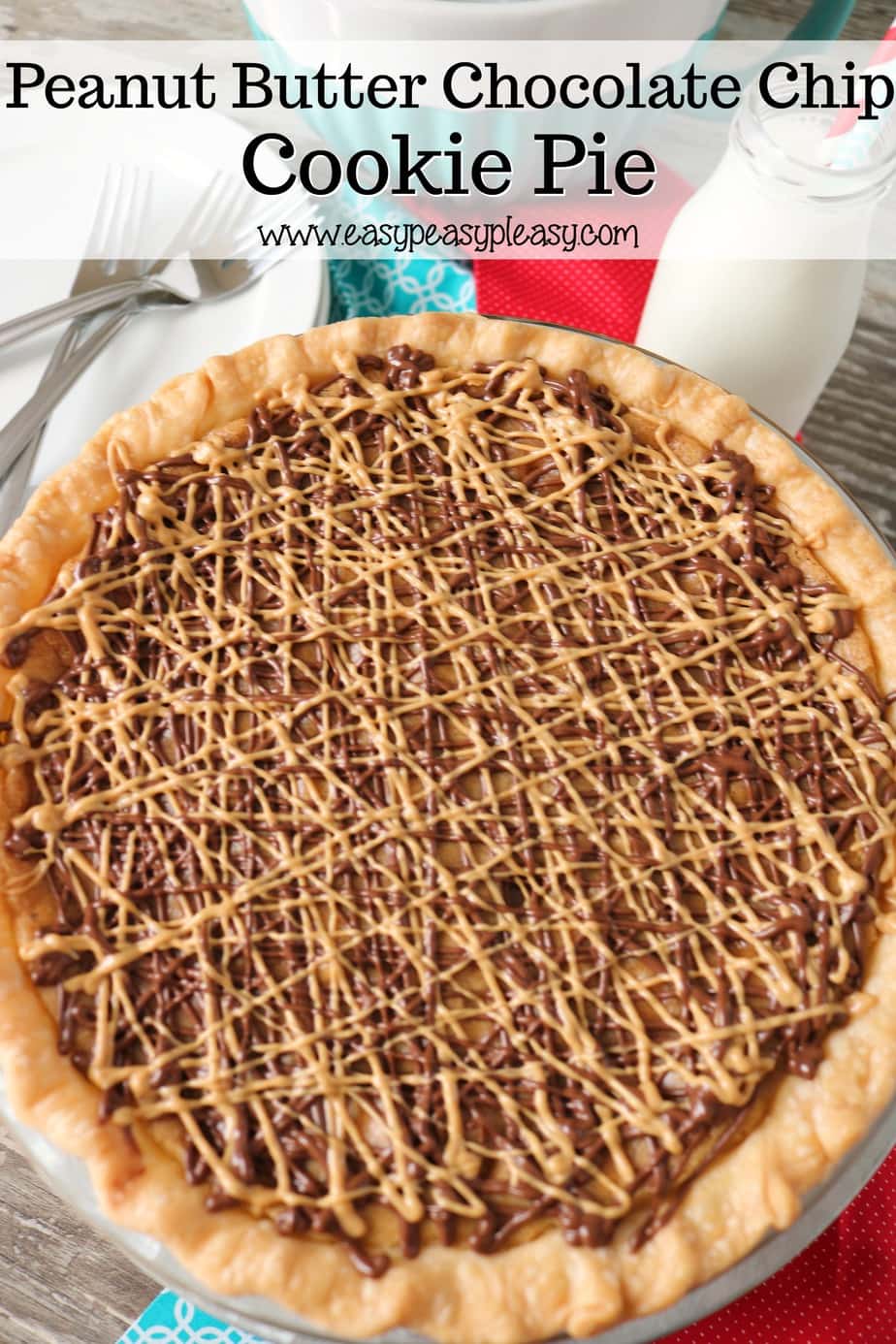 Peanut Butter Chocolate Chip Cookie Pie
Ingredients
2/3 cup butter, softened
1/2 cup sugar
1/2 cup brown sugar
2 eggs
1 teaspoon vanilla
1 1/2 cup peanut butter chips, divided
1 1/2 cup chocolate chips, divided
1 refrigerated pie crust
Directions
Preheat oven to 325 degrees. Place pie crust in pie pan according to package directions. Cream together softened butter, sugar, and brown sugar with a mixer until smooth. Best in one egg at a time. Add vanilla and beat until creamy. Mix in flour until well combined. Stir in 1 cup of peanut butter and 1 cup of chocolate chips. Pour mixture over uncooked pie crust. Bake for 45 to 50 minutes. Let cool on wire rack, eat and enjoy!
Optional-Make drizzle with remaining chips according to tips listed in the blog post.
Subscribe to Blog via Email