As some of you may know, I am starting a 2nd year as PTO President at my kiddos school. We've been super busy getting ready for the new school year. My house now looks like hurricane PTO hit and left total devastation in it's wake! But really, who cares?! It's gonna be that way all year! This PTO Survival Kit is one thing that will make my life a little easier this school year.
Being on the PTO is one of the most rewarding things I have ever done in my life! Nothing compares to the smiling faces of hundreds of kids when you tell them enough money has been raised to buy new playground equipment or new iPads. The kids get equally excited when the PTO fills the halls with the buttery smell of popcorn and they know a snack is coming their way. It is truly something to behold!
All us parents work extremely hard to make our events successful, raise money, and spoil the teachers and students rotten. We can't forget about those parents who give endlessly to make our schools better for our children. The parents need to be spoiled a little from time to time as well.
Being as I have been the PTO President in the past, I know a few tips and tricks to help one survive the PTO. Therefore, I have created a PTO Survival Kit and free printable to use with the kit. It's just the right stuff one will need to make it through a year on the PTO.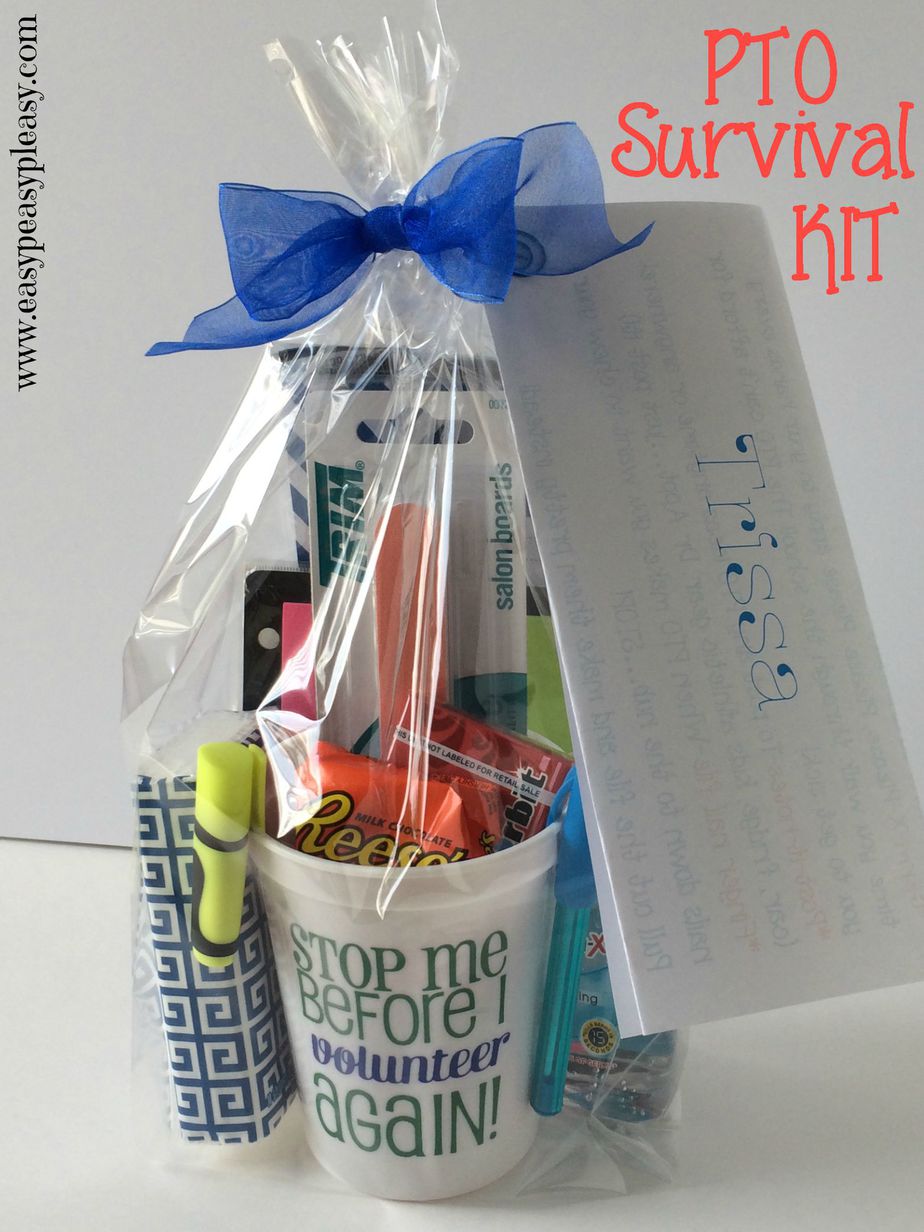 Continue reading →