Before Divergent and The Hunger Games there was the Twilight Series! Back in the day, before we had a multitude of book series to choose from, Twilight was the "it" book! I'll never forget all of my friends saying, "you just have to read the Twilight Series"! I finally took the plunge and bought a copy of Twilight. Yes, I immediately got sucked in and couldn't put the books down! I was one of the lucky ones who actually didn't start reading the books until all 4 books had been published. I didn't have to wait months on end for each new book! I remember getting done with Breaking Dawn and asking my husband, "what in the heck am I going to read now?". He disappears for a moment and comes back with a book and hands it to me…It's a Betty Crocker Cook Book! Needless to say, I died laughing! Yes honey, I got the hint! Maybe I neglected my cooking duties for a few days but I promise no one starved and it was totally worth some self indulgence!
So at this point, Twilight has been released in the theater. Some of my girlfriends saw it and some didn't. I think to myself…Twilight Party! The movie was being released on bluray and what better way to watch Twilight than with all your girlfriends, good food, and games! If you don't already know me you might be thinking, how old was this chick? Or, maybe she has a daughter who loves Twilight. Nope, no daughter and well, this chick was a full grown adult woman and so were all of her friends. We are all women who are still young at heart, romantics, and love any excuse to throw a party!
In lite of Throwback Thursday I wanted to share some fun Twilight party ideas. Even though Twilight isn't as relevant these days, lot's of the ideas from the party could still be used for Halloween parties, movie viewing parties, etc. These pics are from a Twilight and New Moon viewing party. It's time to put your throwback hats on and let's go!
You can't start a party without a good invitation! I found a great free printable at livinglocurto. It was actually a Valentine and I used it as an invitation for the first Twilight Party.
And So The Lion fell in love With The Lamb
The party info was printed on vellum then cut and layered over scrapbook paper. I tied a ribbon through the paper to keep it all attached.
New Moon Party Invitation

I purchased these invitations at Print My Party. Filled in the info then they send you the invitation and a release form. You print them where ever you get photos printed. I laminated the invitation and added a tassel and turned them into bookmarks.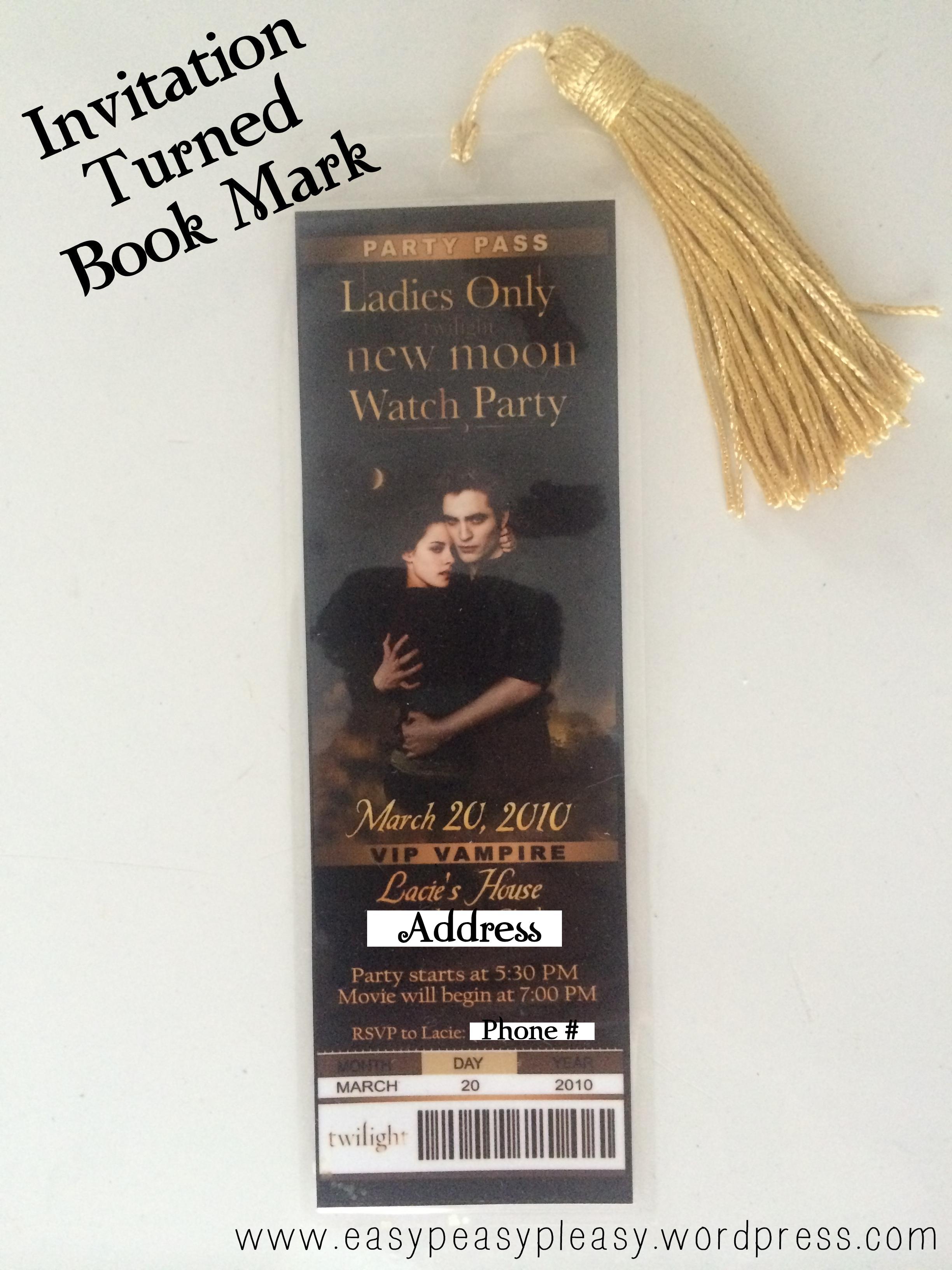 Now onto the decorations…
You gotta make an entrance!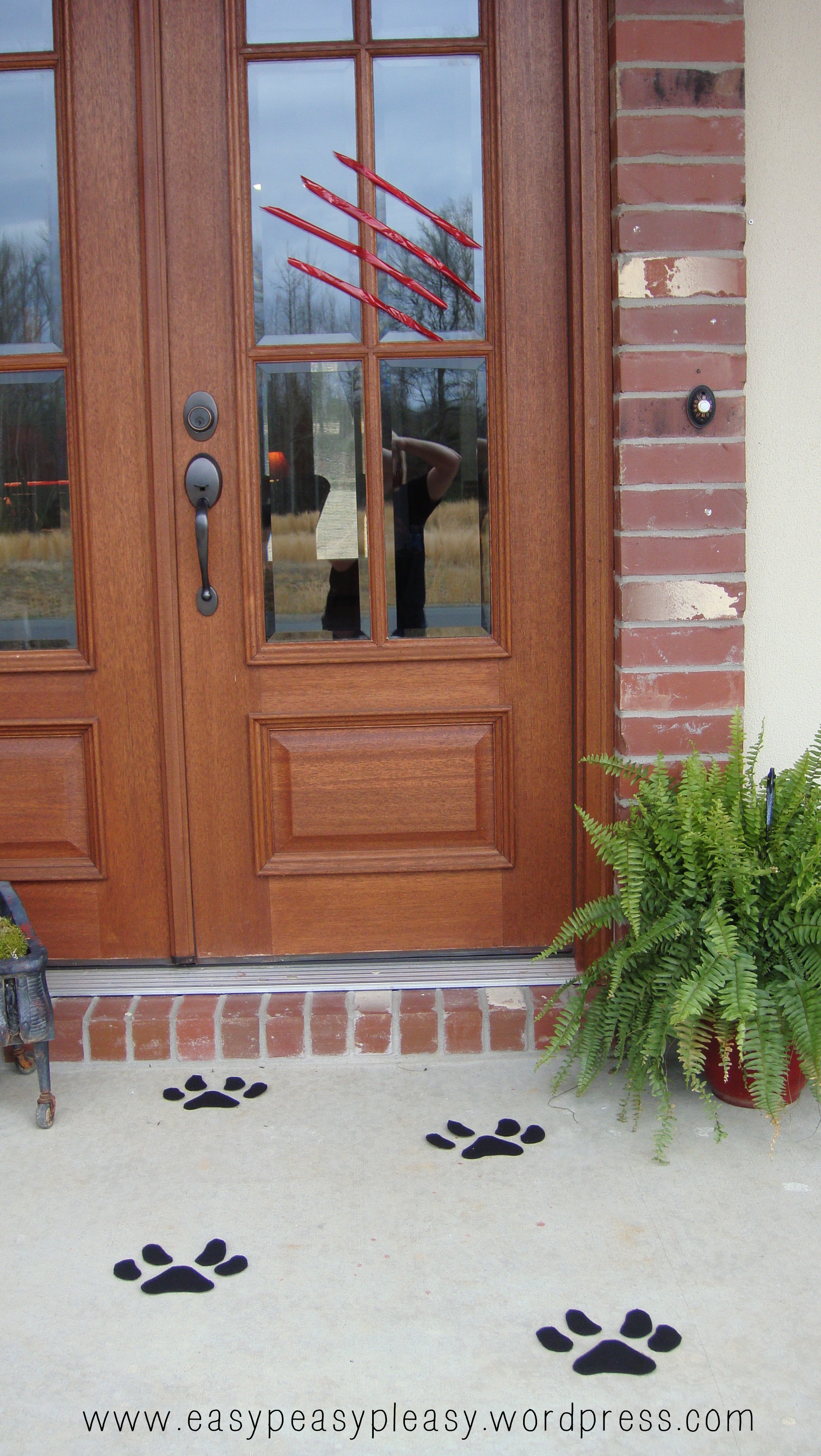 I cut out paw prints and taped to the ground. I took red cellophane and curled it up to look like claw marks on the door.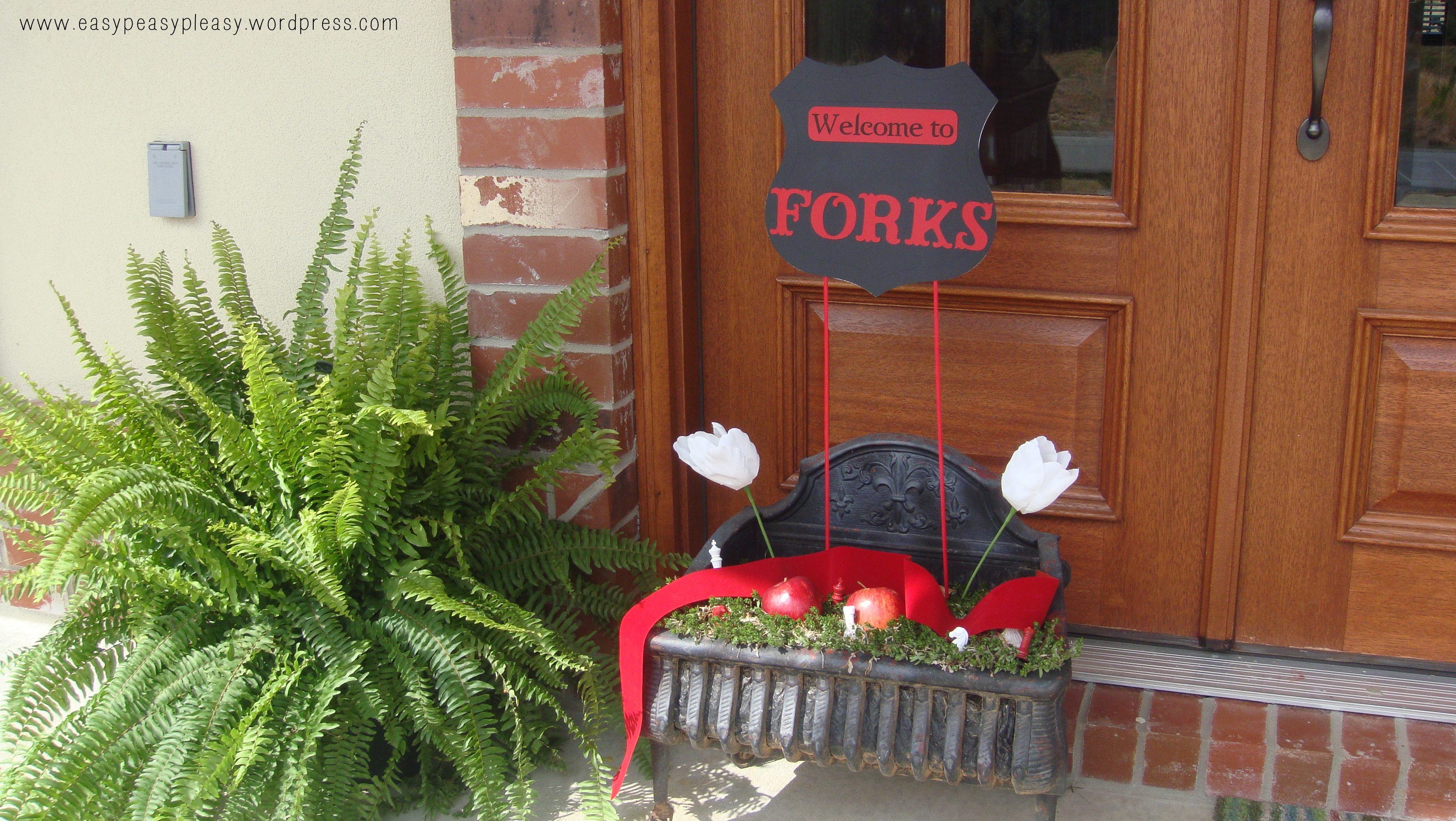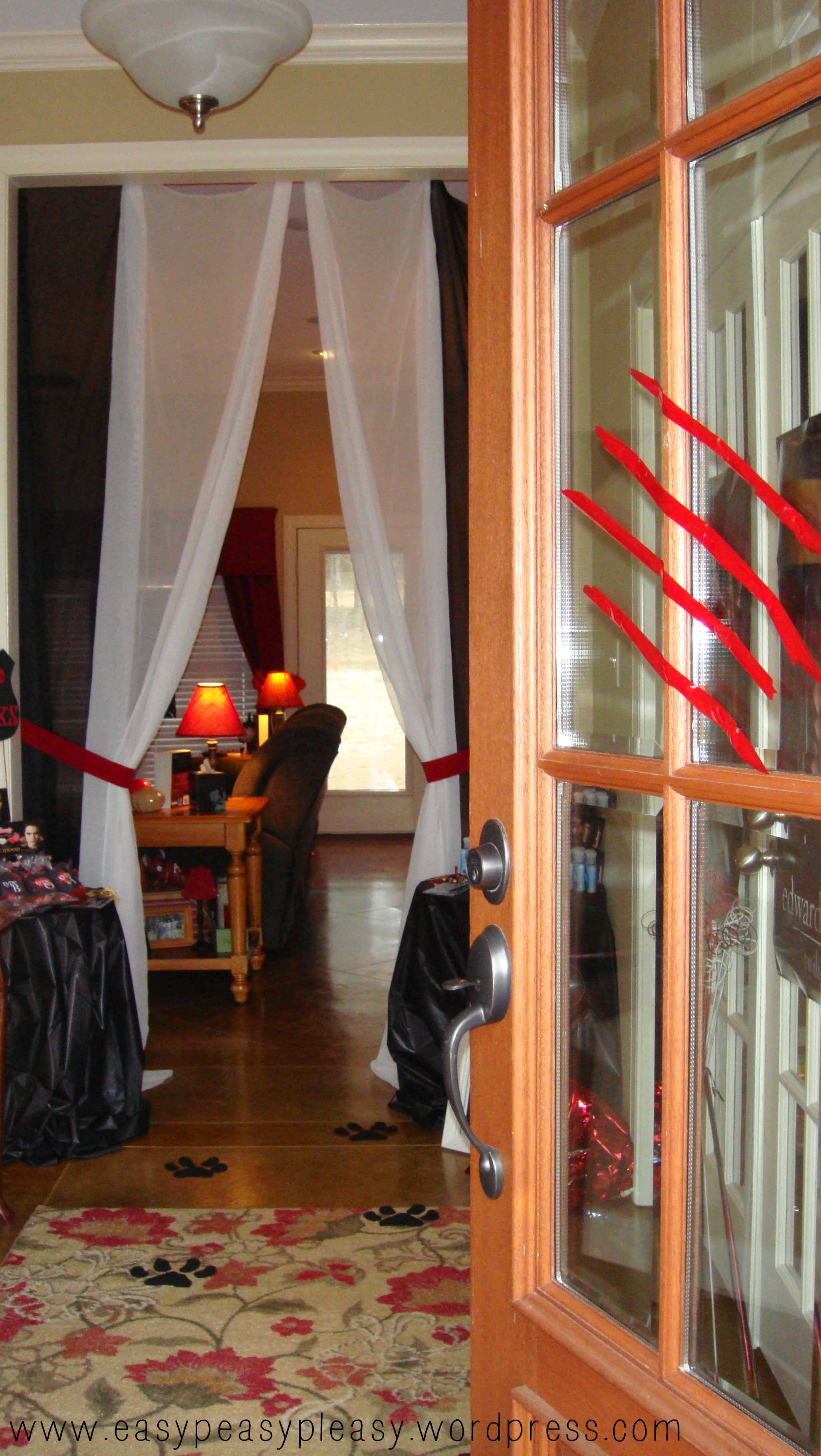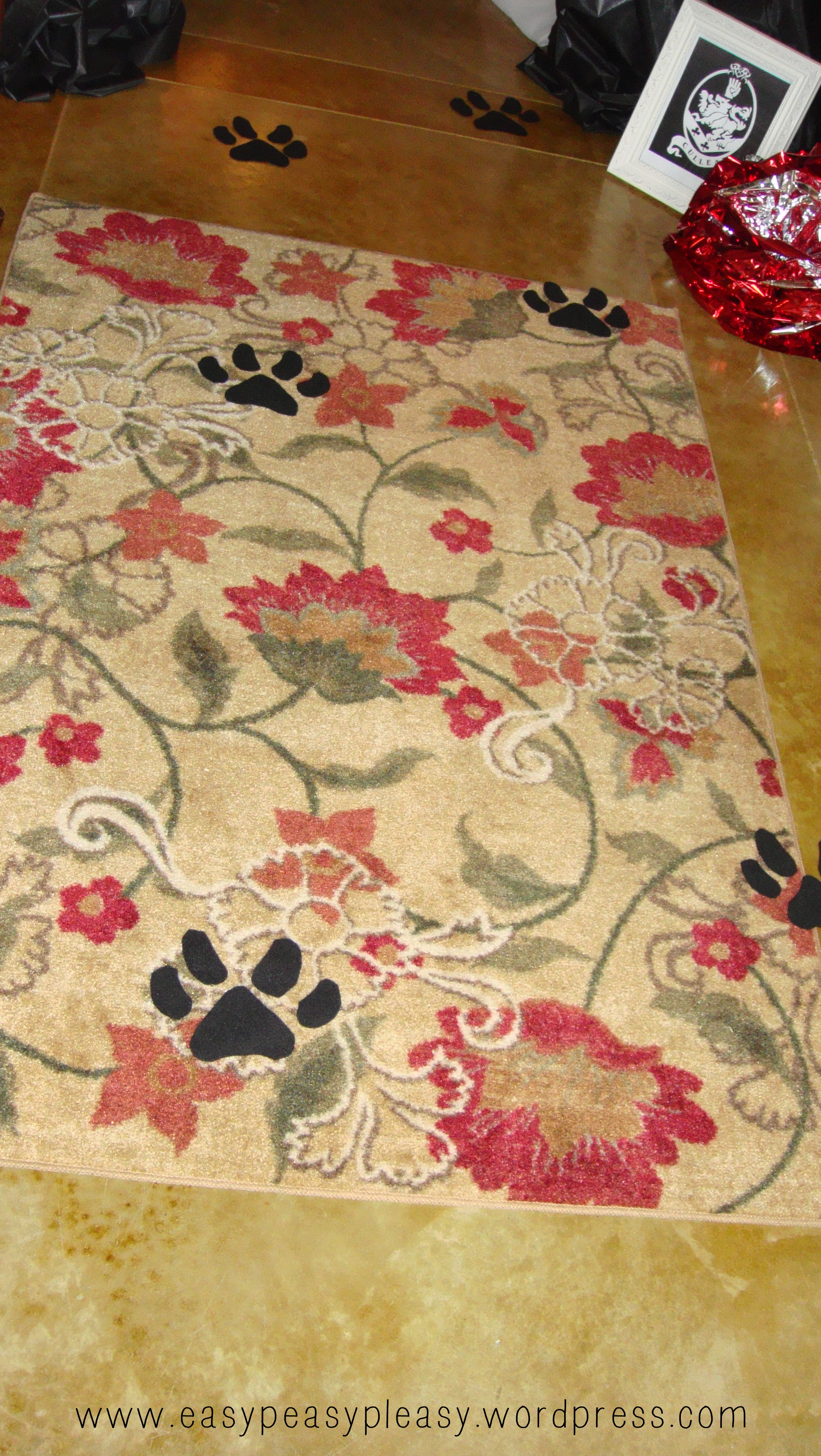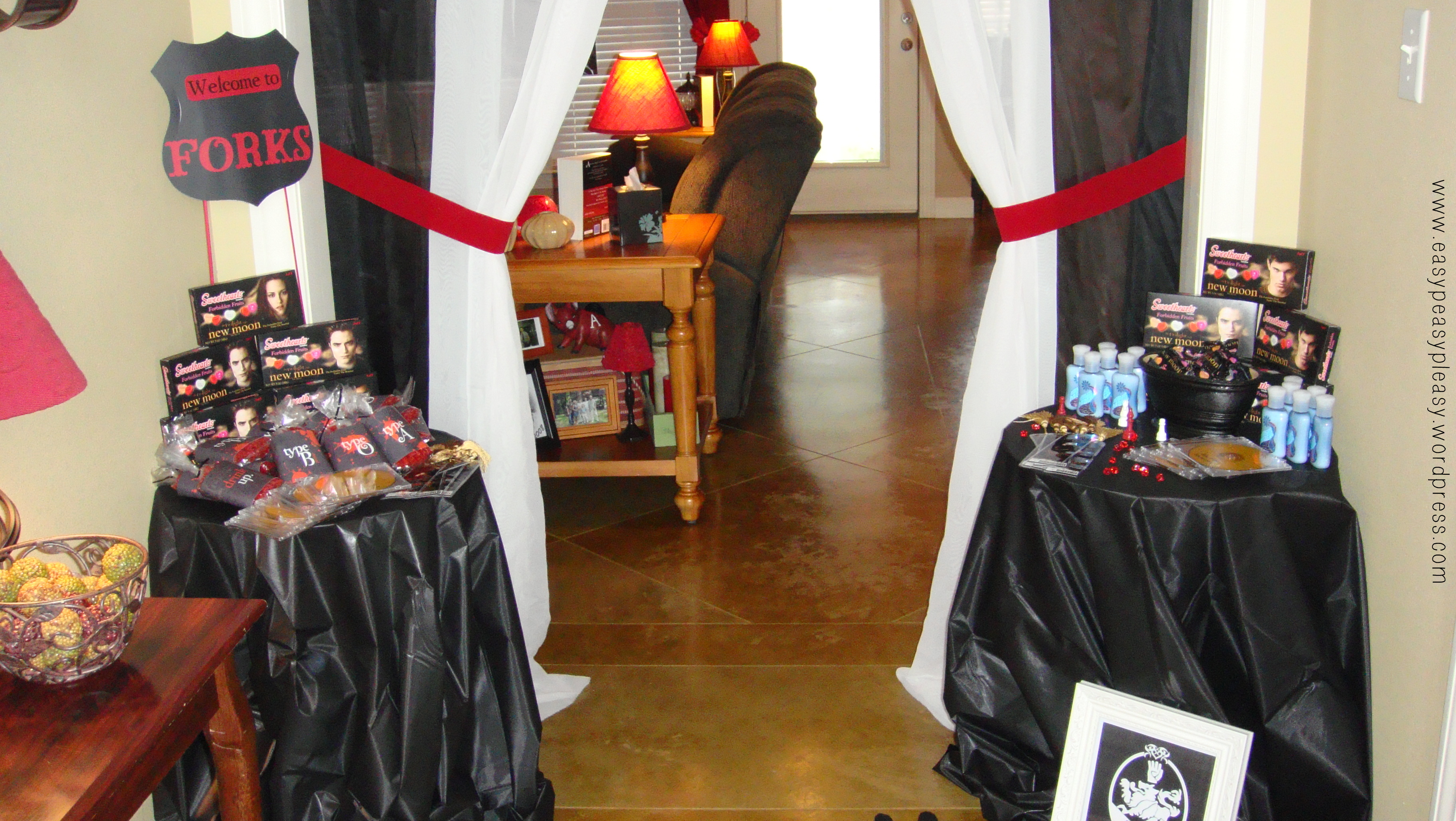 Party Entrance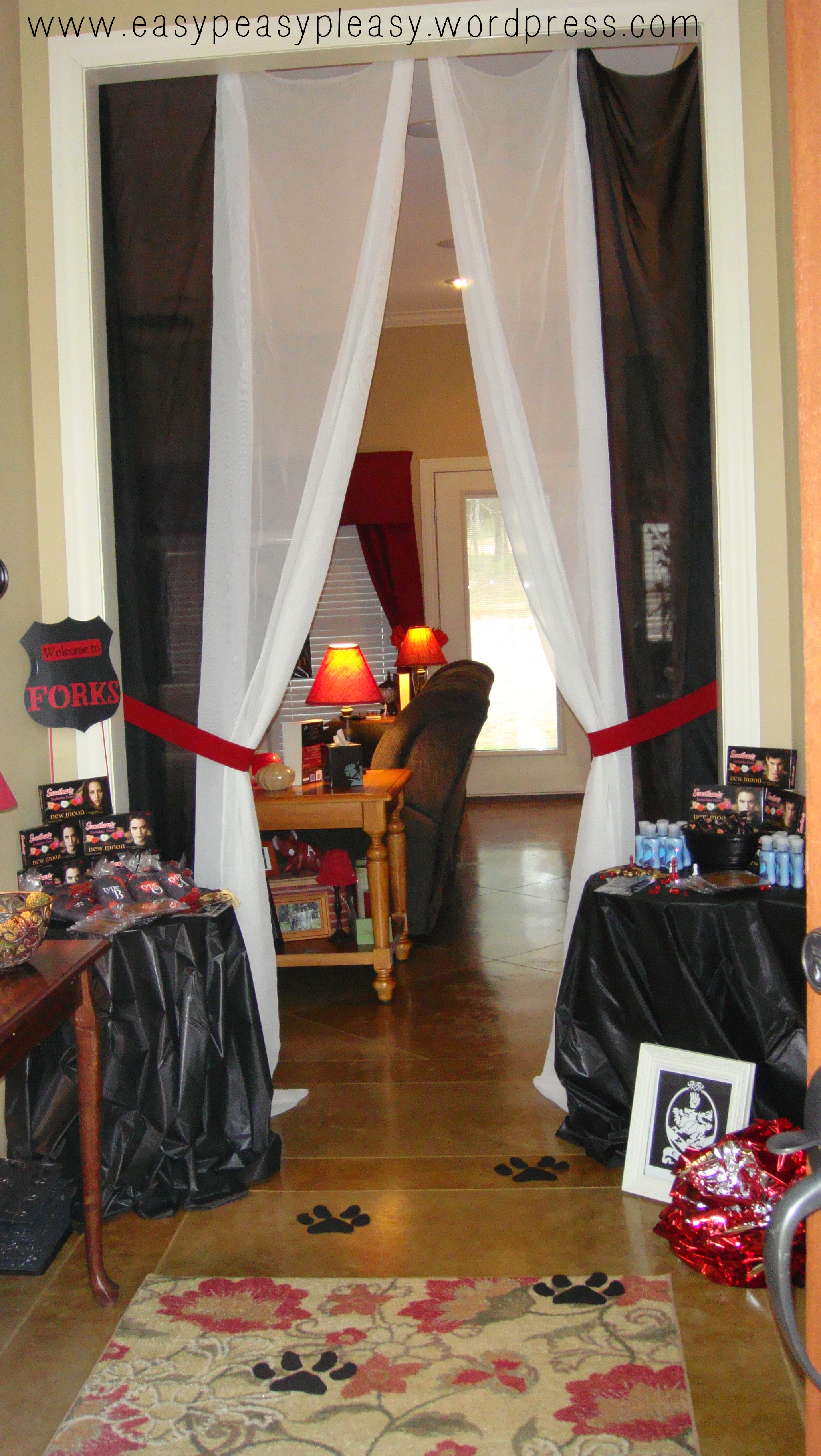 Party Favor Tables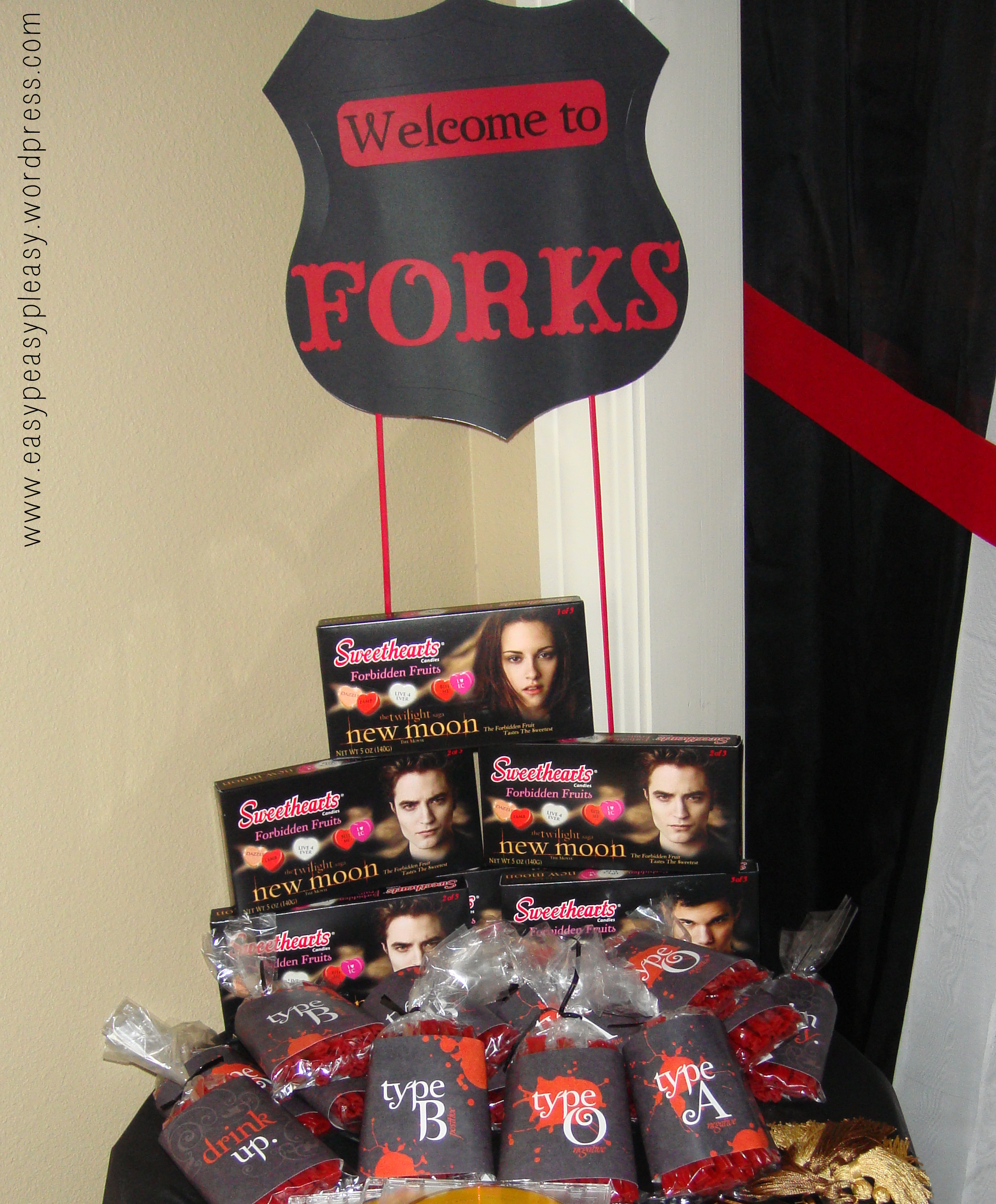 I filled blood bags with red licorice. I found these free printables at Hostess with the Mostess.
You could find all kinds of Twilight related items back in the day! I added some Moonlight Magic Bath and Body Works lotions to the mix. I also had Eclipse gum, red nail polish, lip gloss, and bookmarks in the goodie bags!
I hung curtains due to it still being day light once the movie started and I wanted to diffuse the light.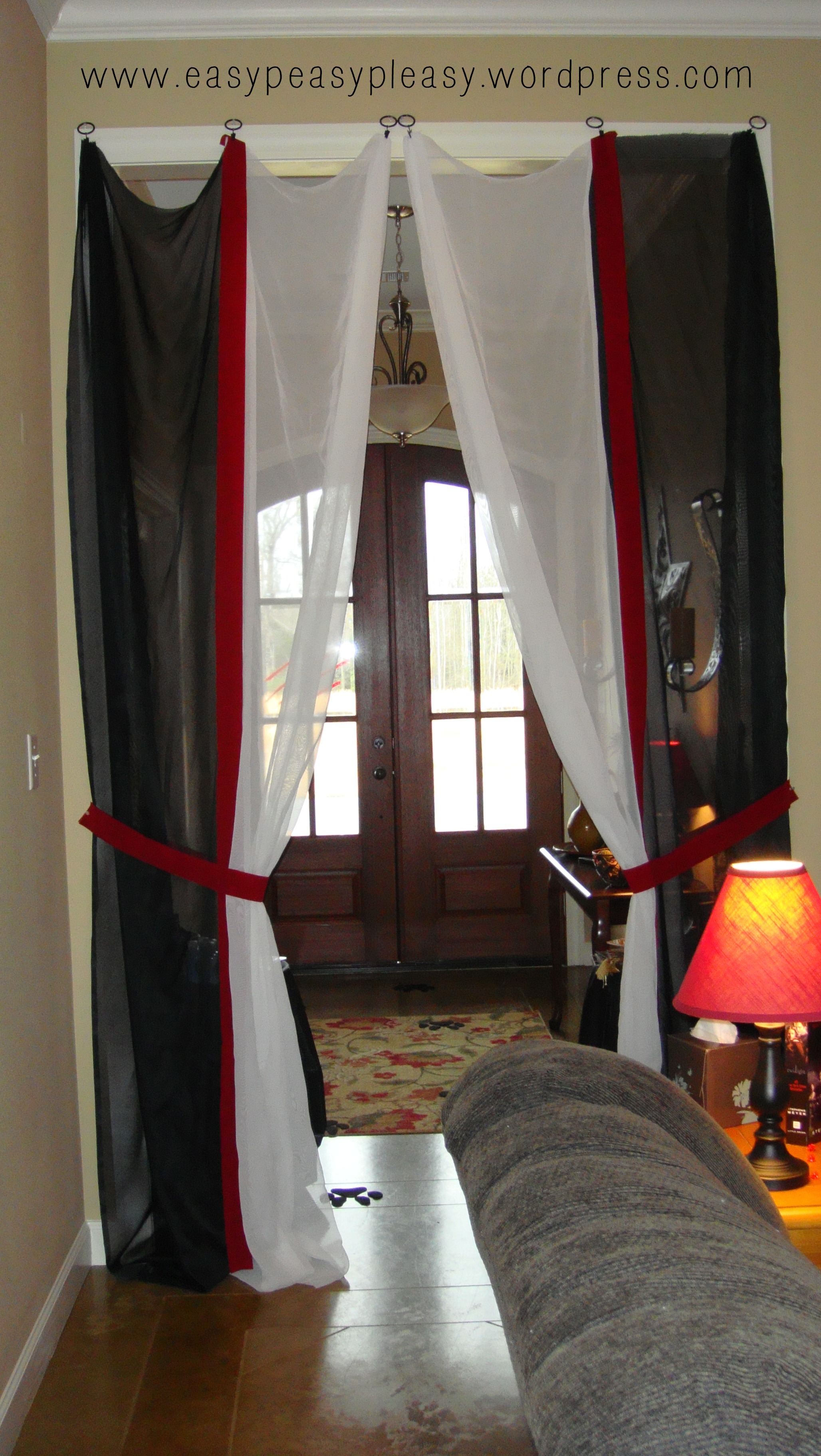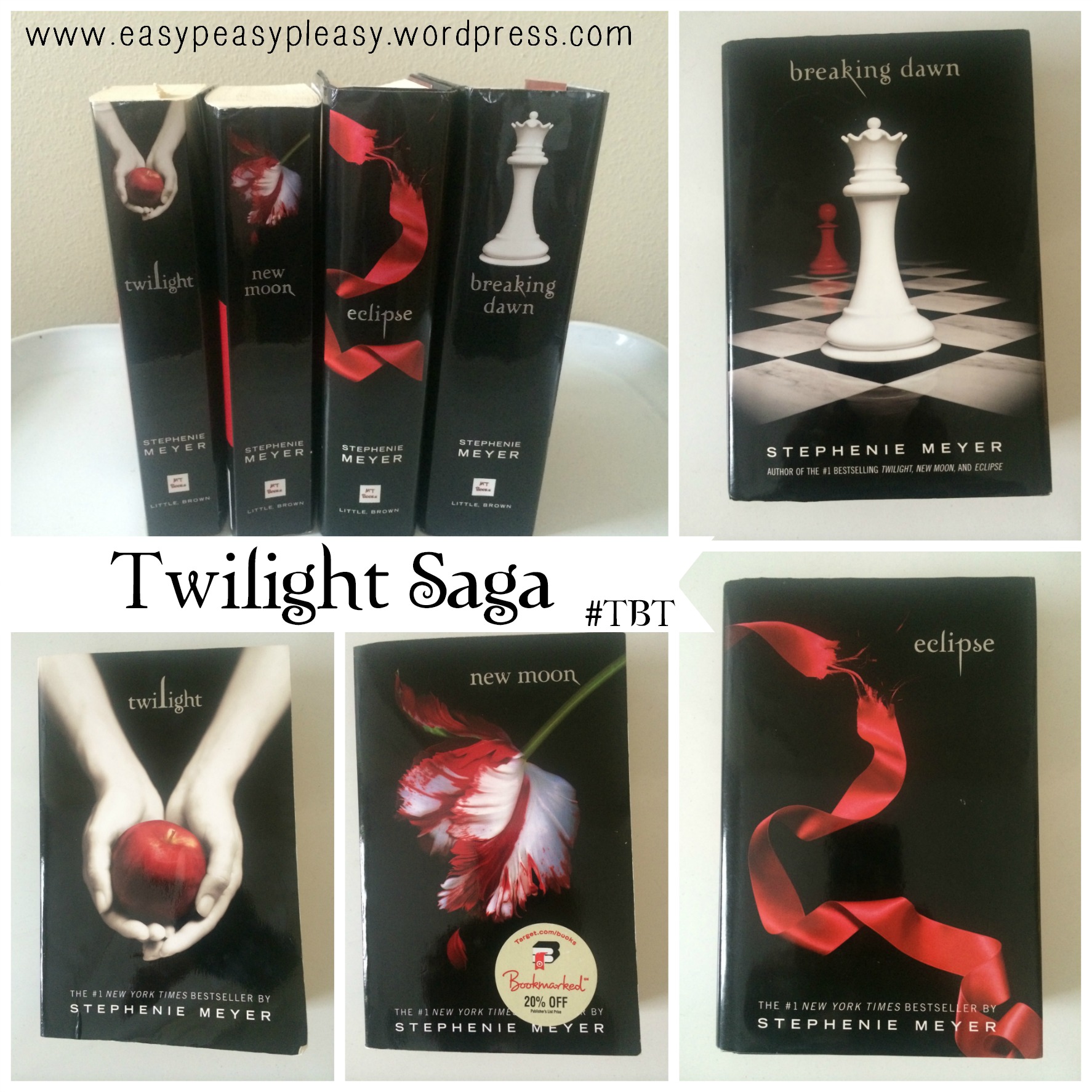 I wanted to represent the book covers so I pulled out some cardboard and Shayla and I went to work…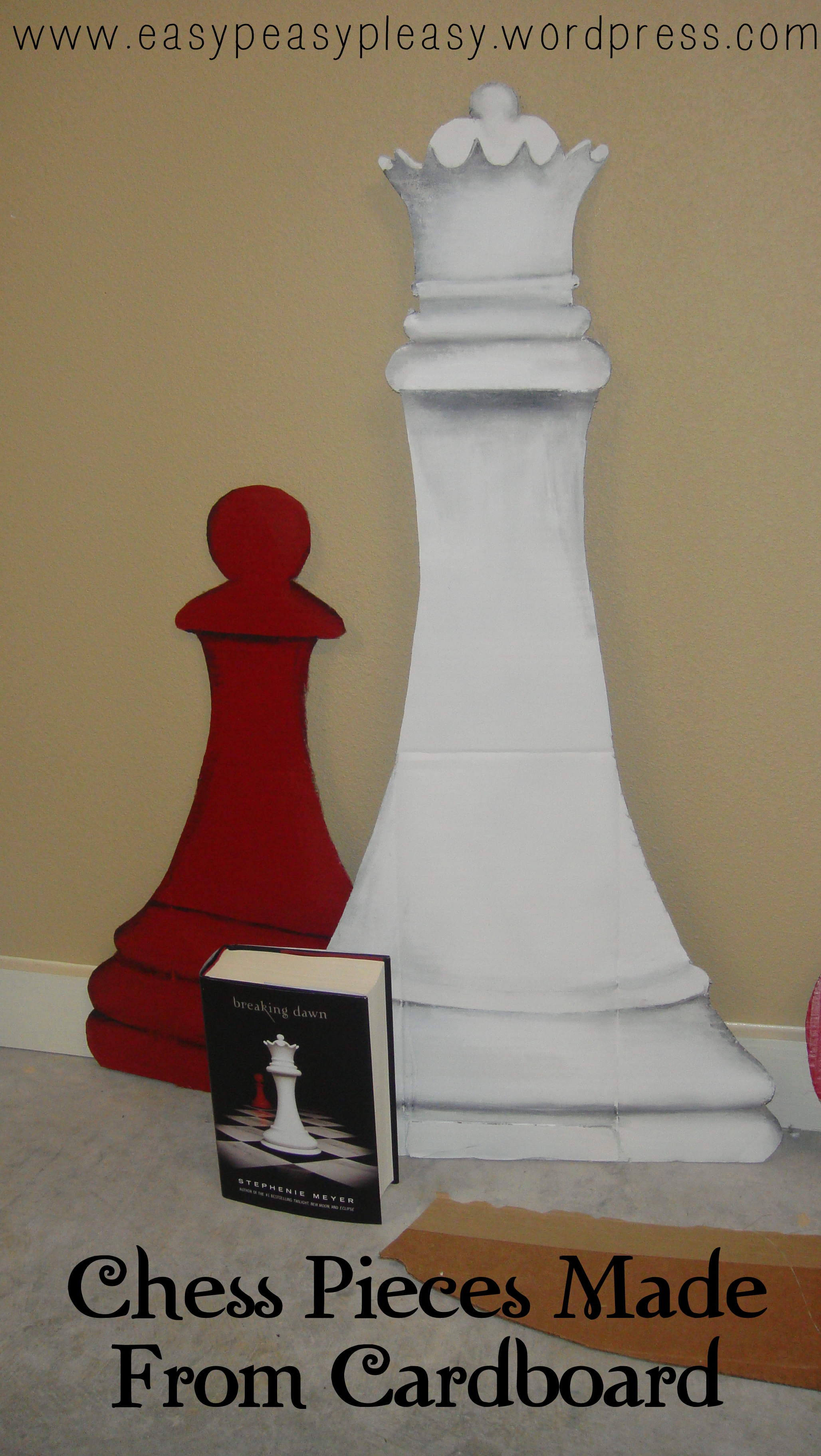 We just copied the chess pieces onto cardboard. Then we painted and shaded to get the look of the book cover.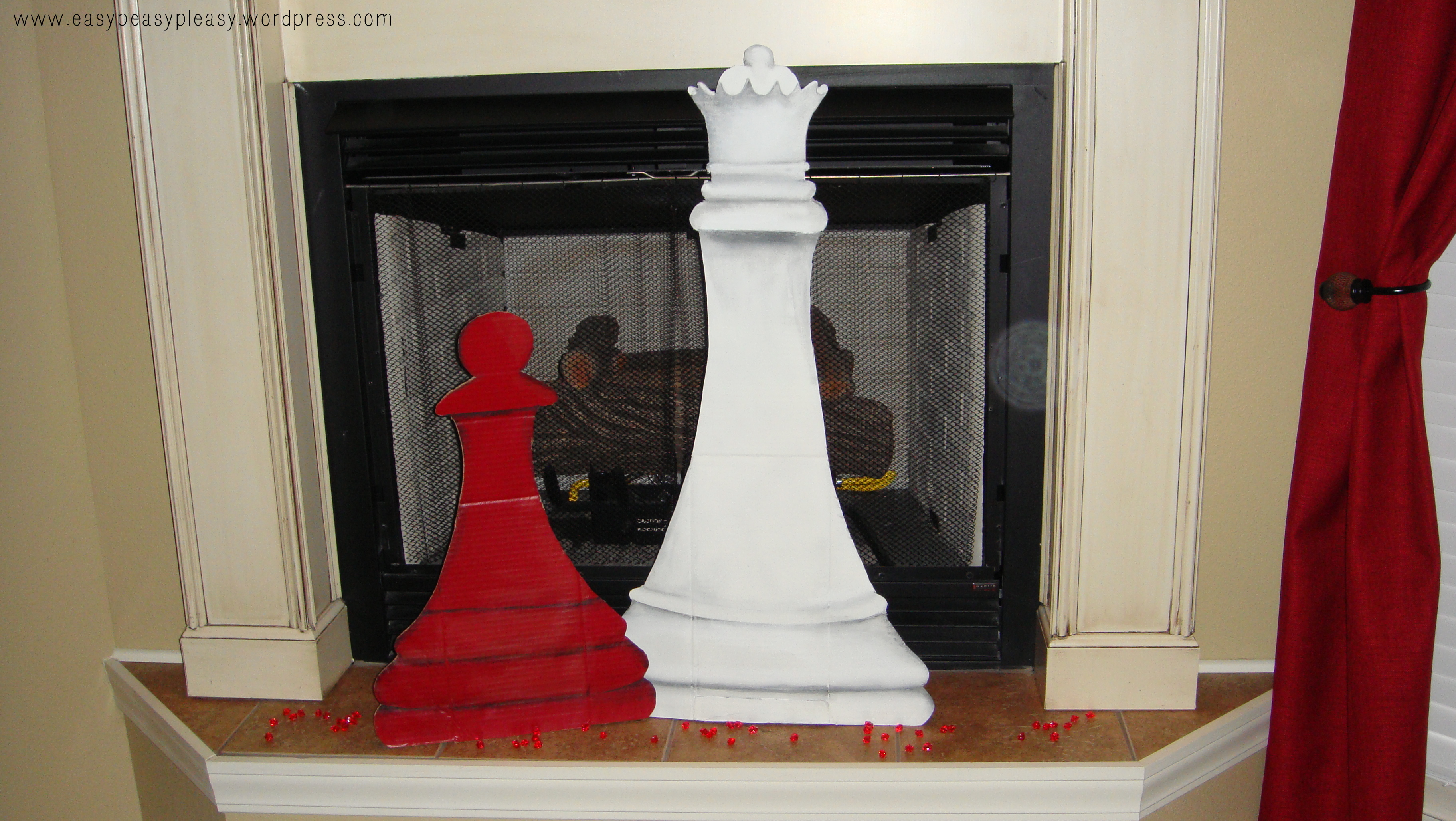 Some other fun ways to represent the book covers…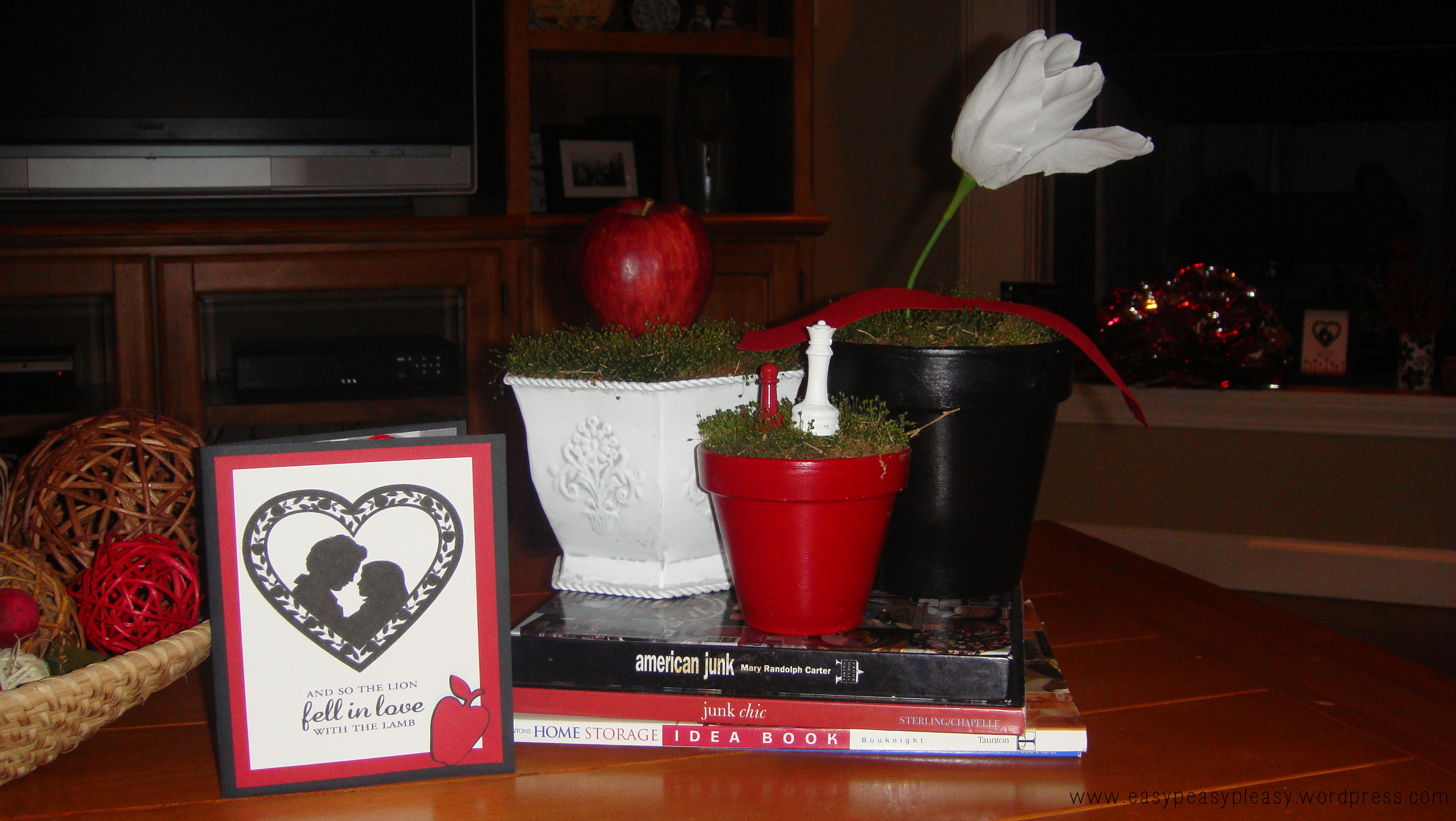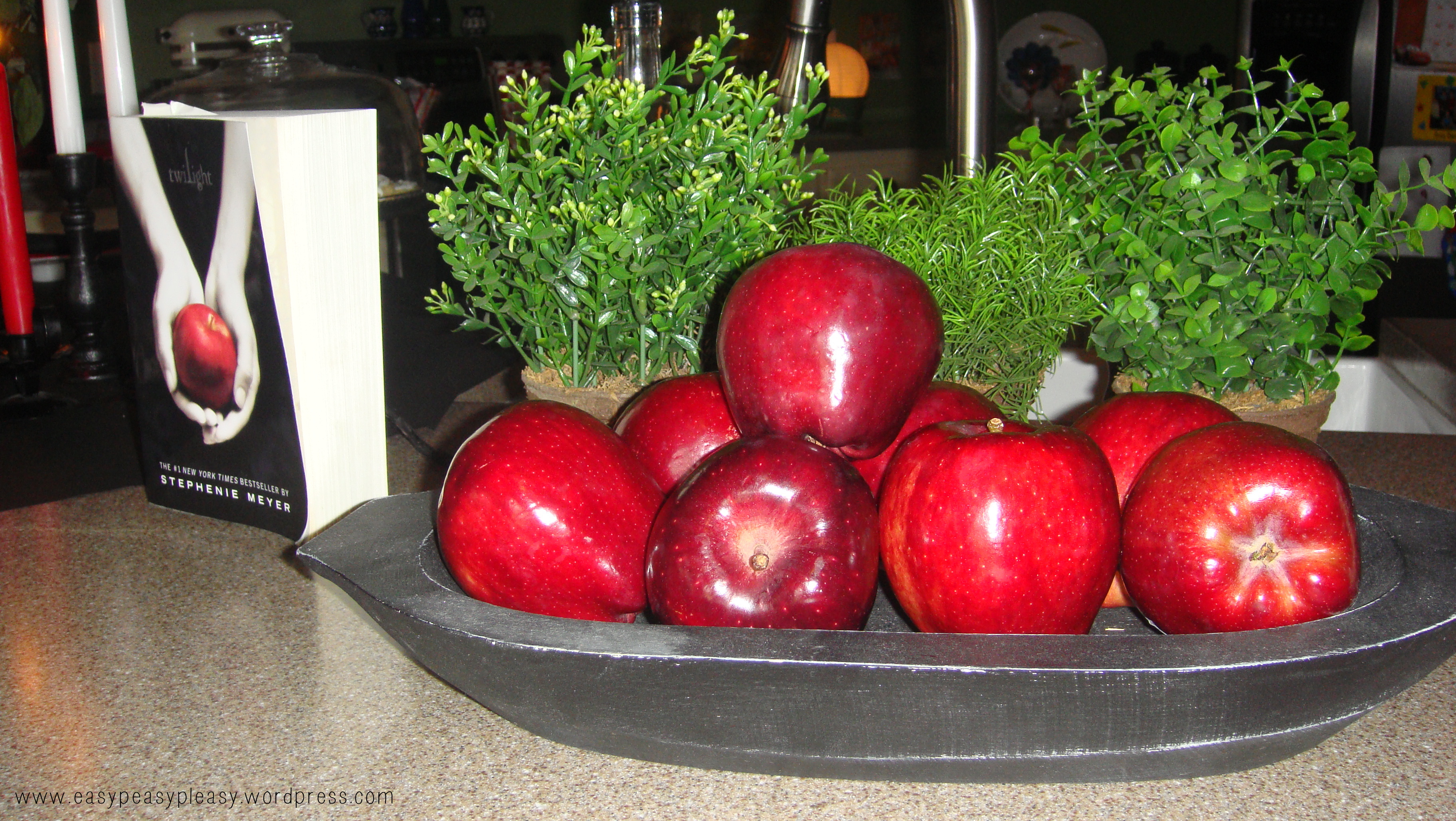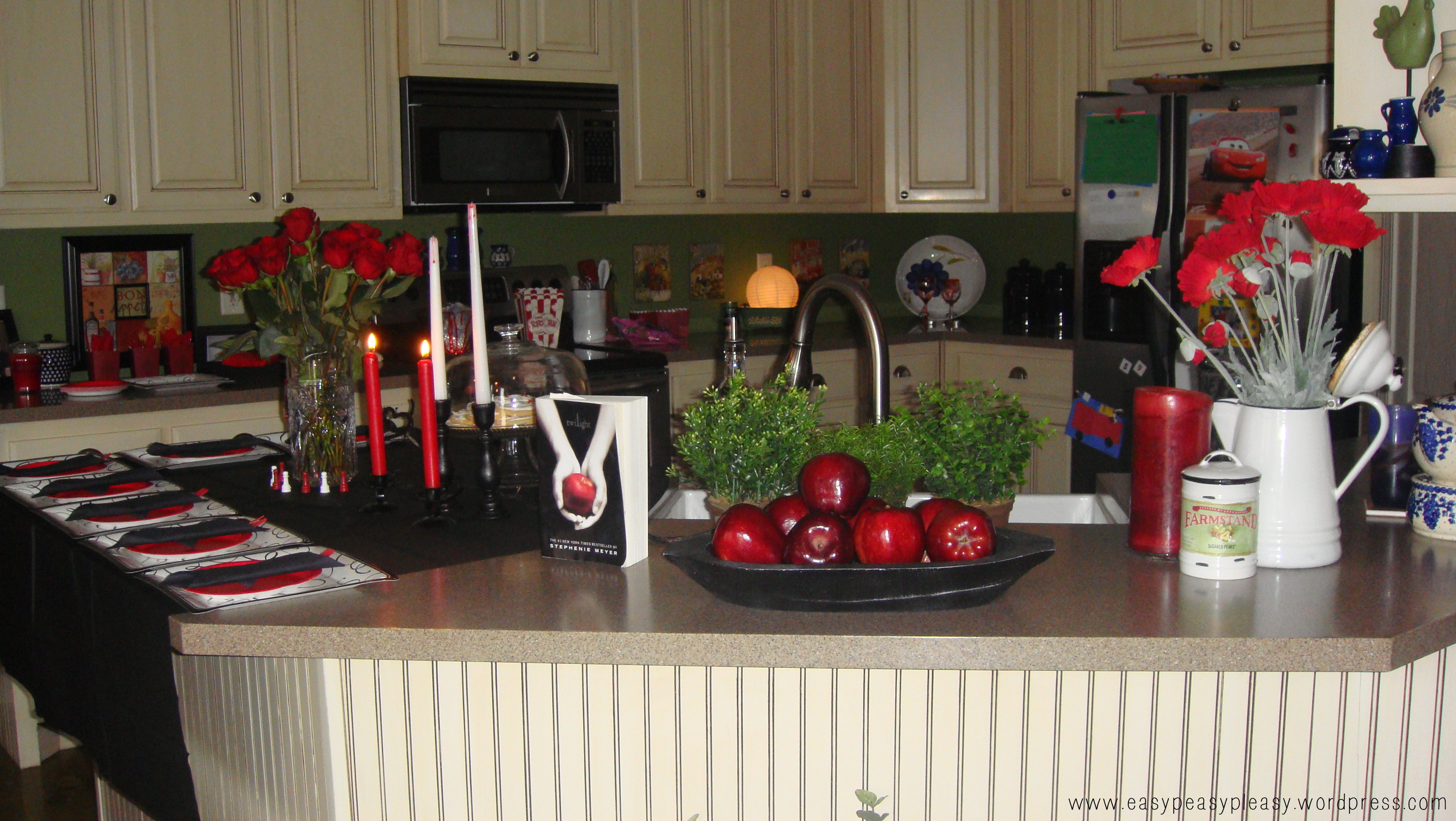 Movie Marquees
I have to represent Bella's Birthday in New Moon!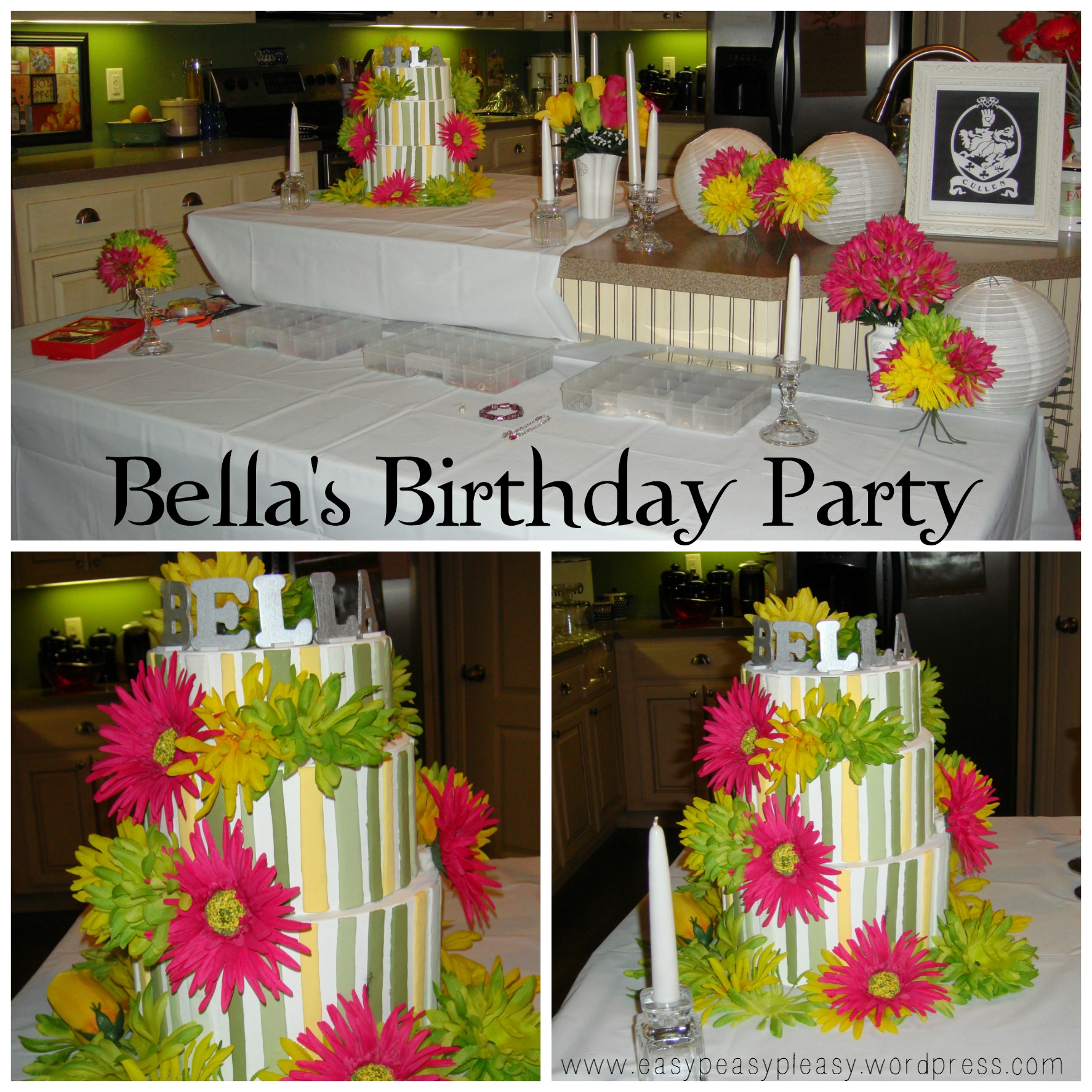 At the first Twilight Party we played games for an activity but at the New Moon Party I set up a jewelry station where everyone could make their own jewelry. I found a ton of charms that worked great with the books for charm bracelets. You can't forget, Jacob gave Bella a wolf charm!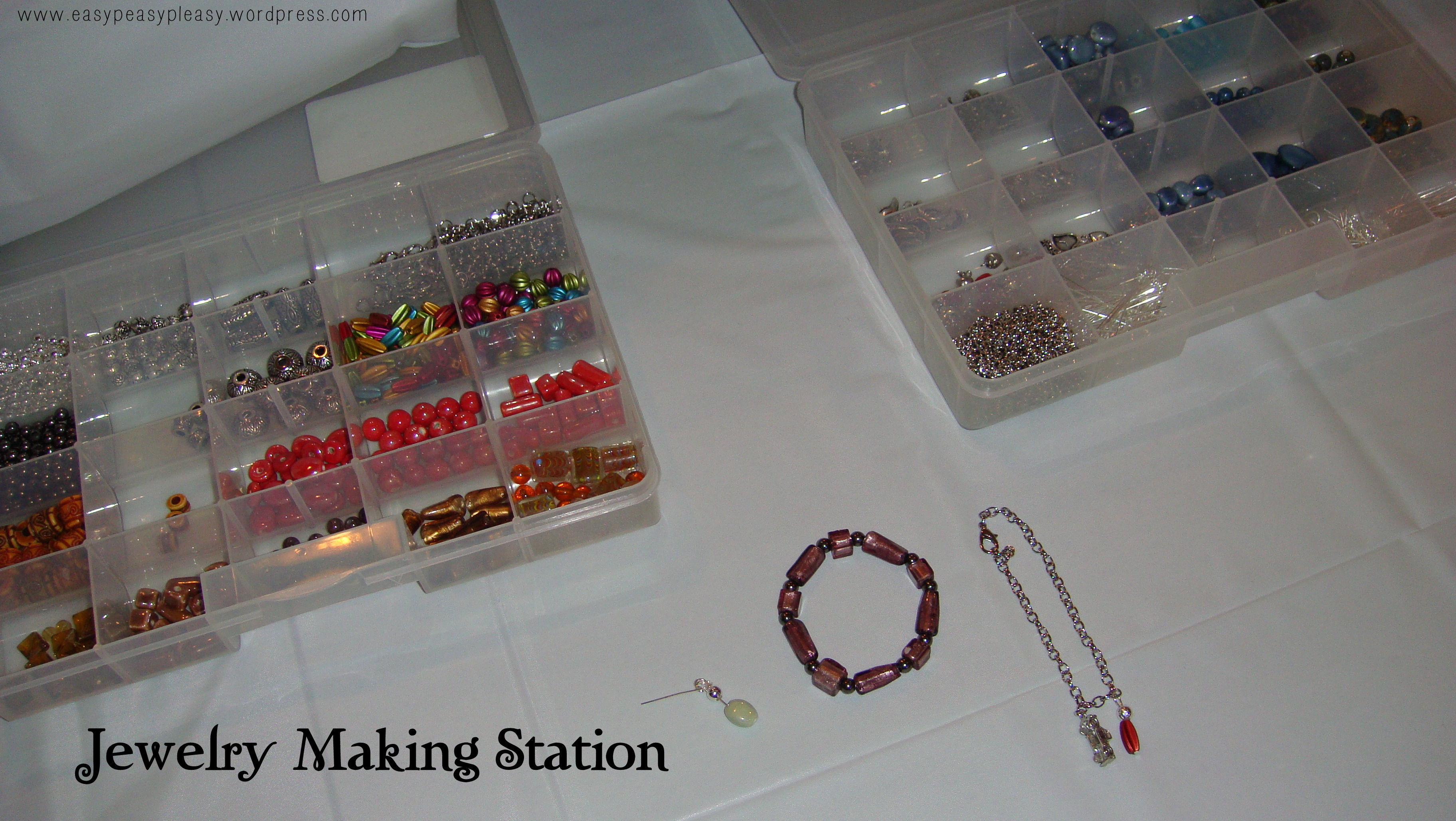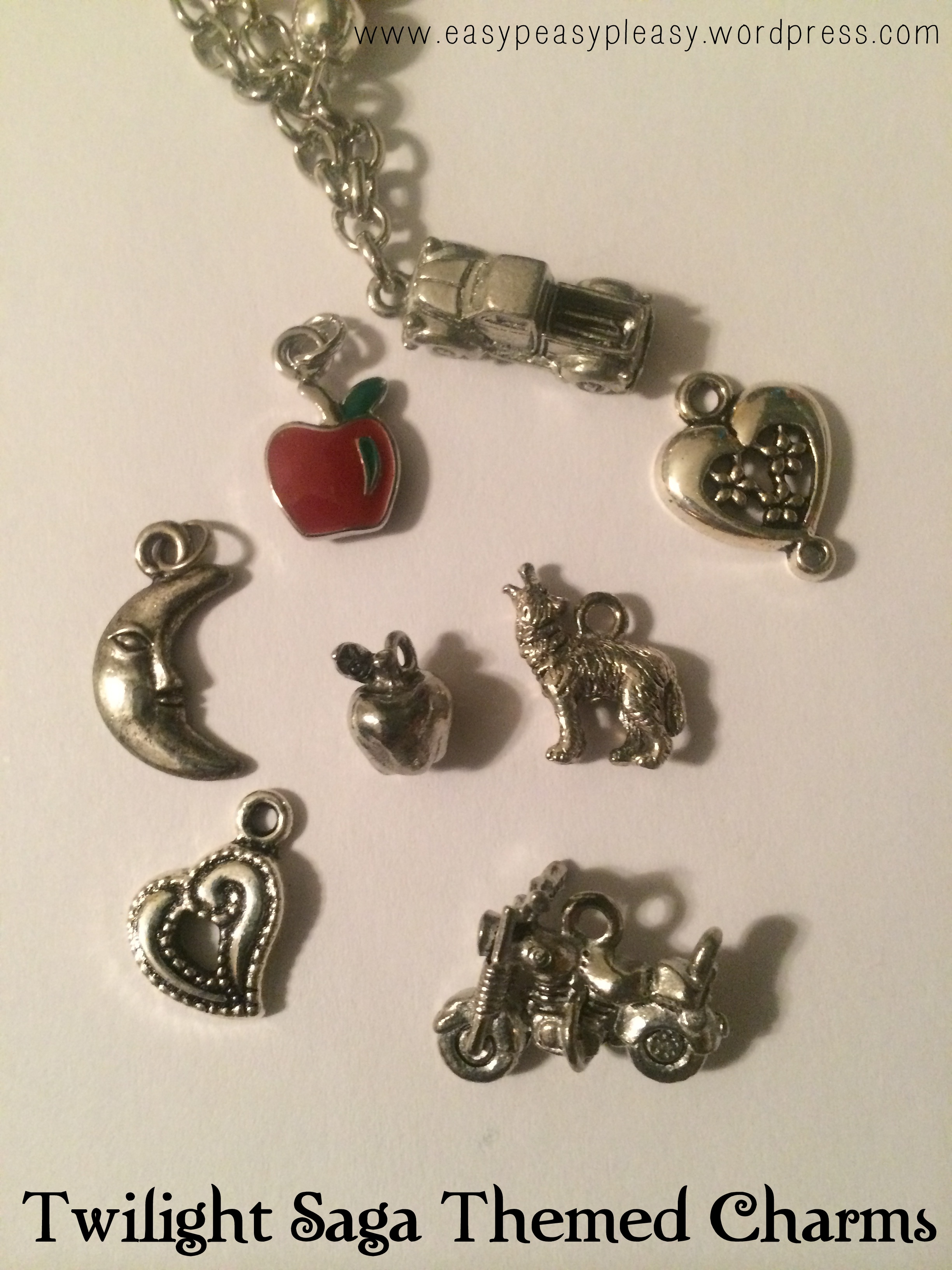 Are you a fan of Twilight? Come on…if you are reading this post, you know you are! I bet you could give me a meaning behind every charm in the picture or can you??? I found all those fun charms at Hobby Lobby!
A girls gotta eat! Might as well make fun tablescapes…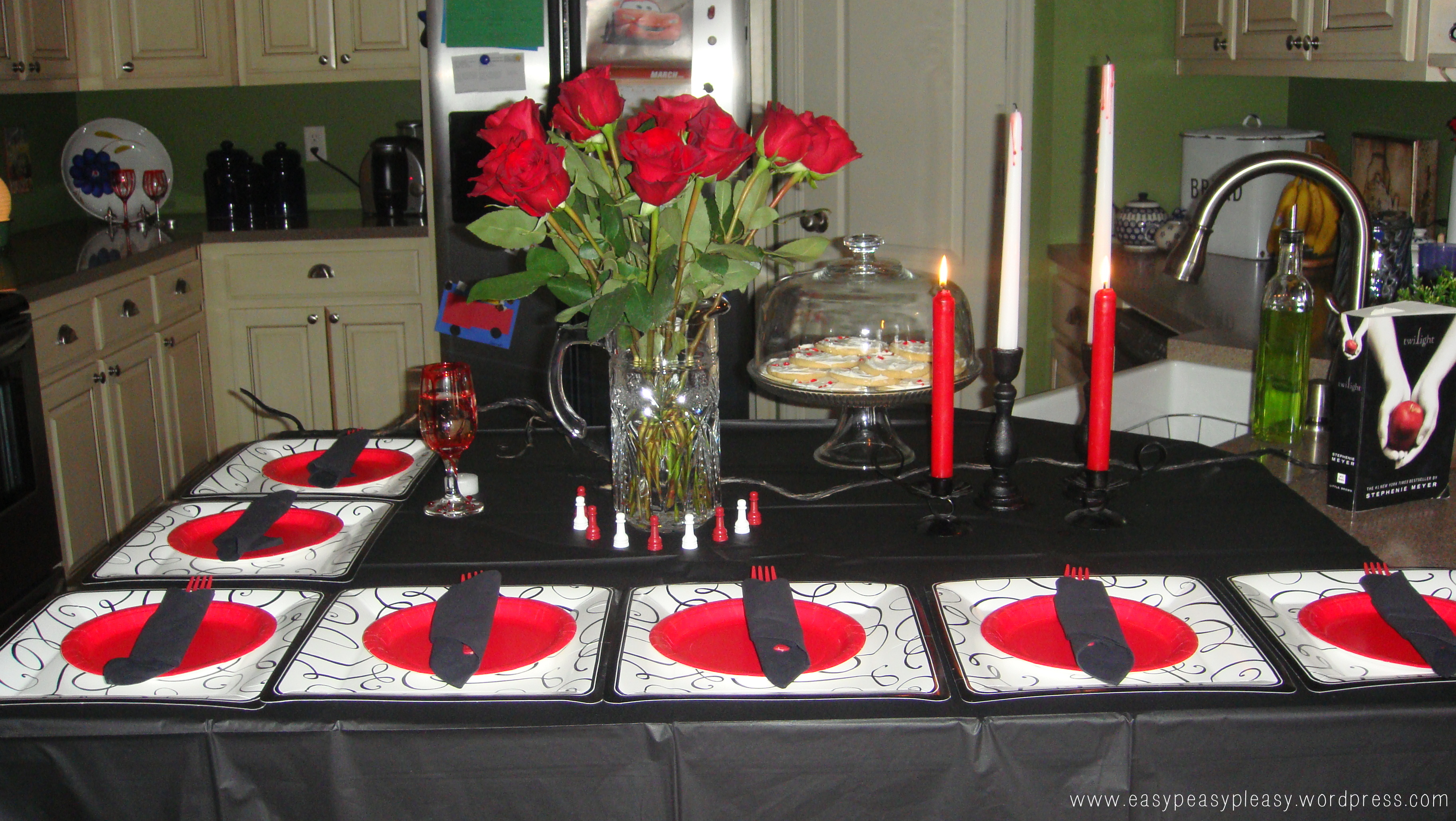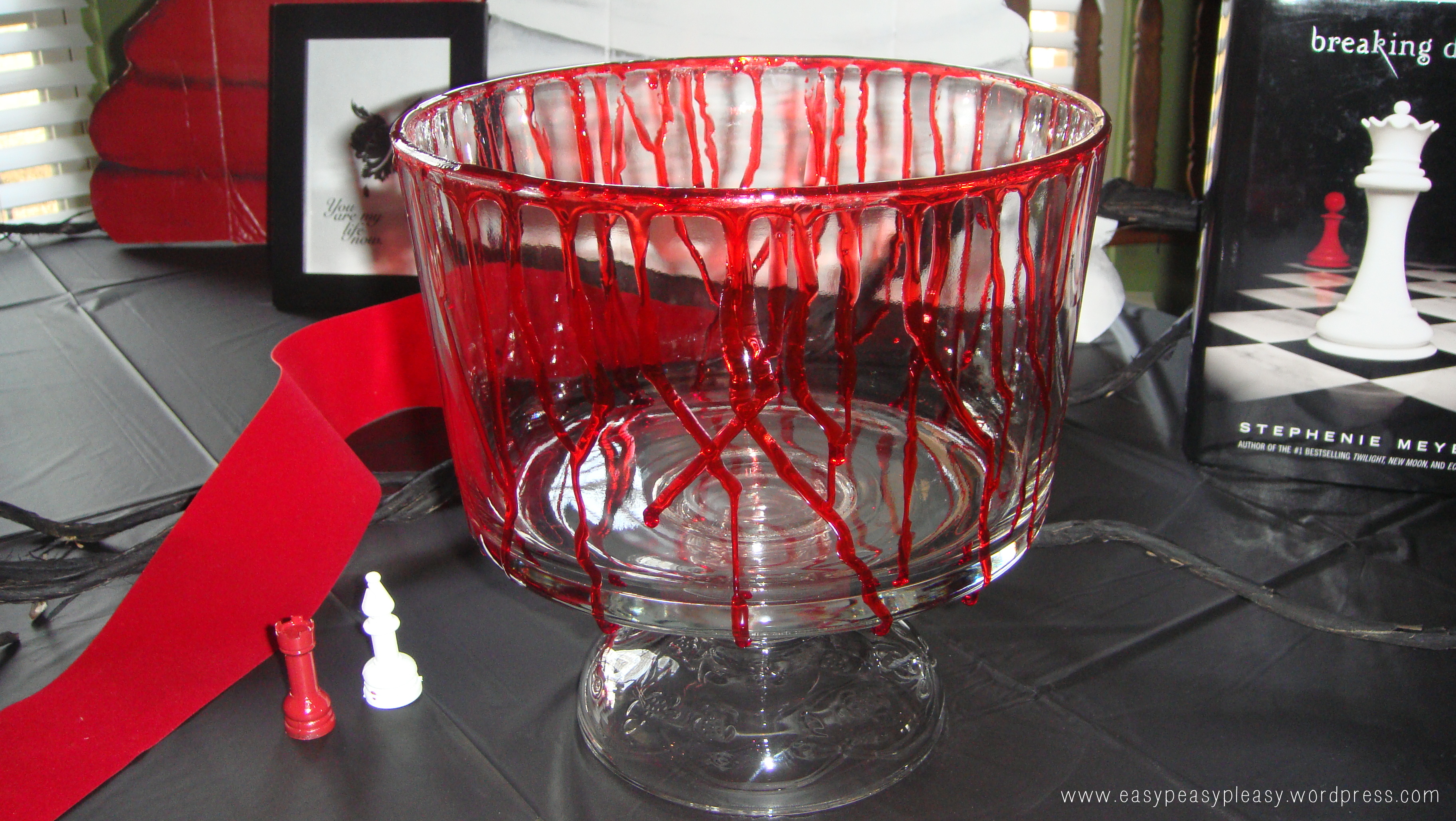 This is such a fun way to add some interest to your serving dishes! Just mix a little red food coloring with Karo syrup on a plate and rim your dish!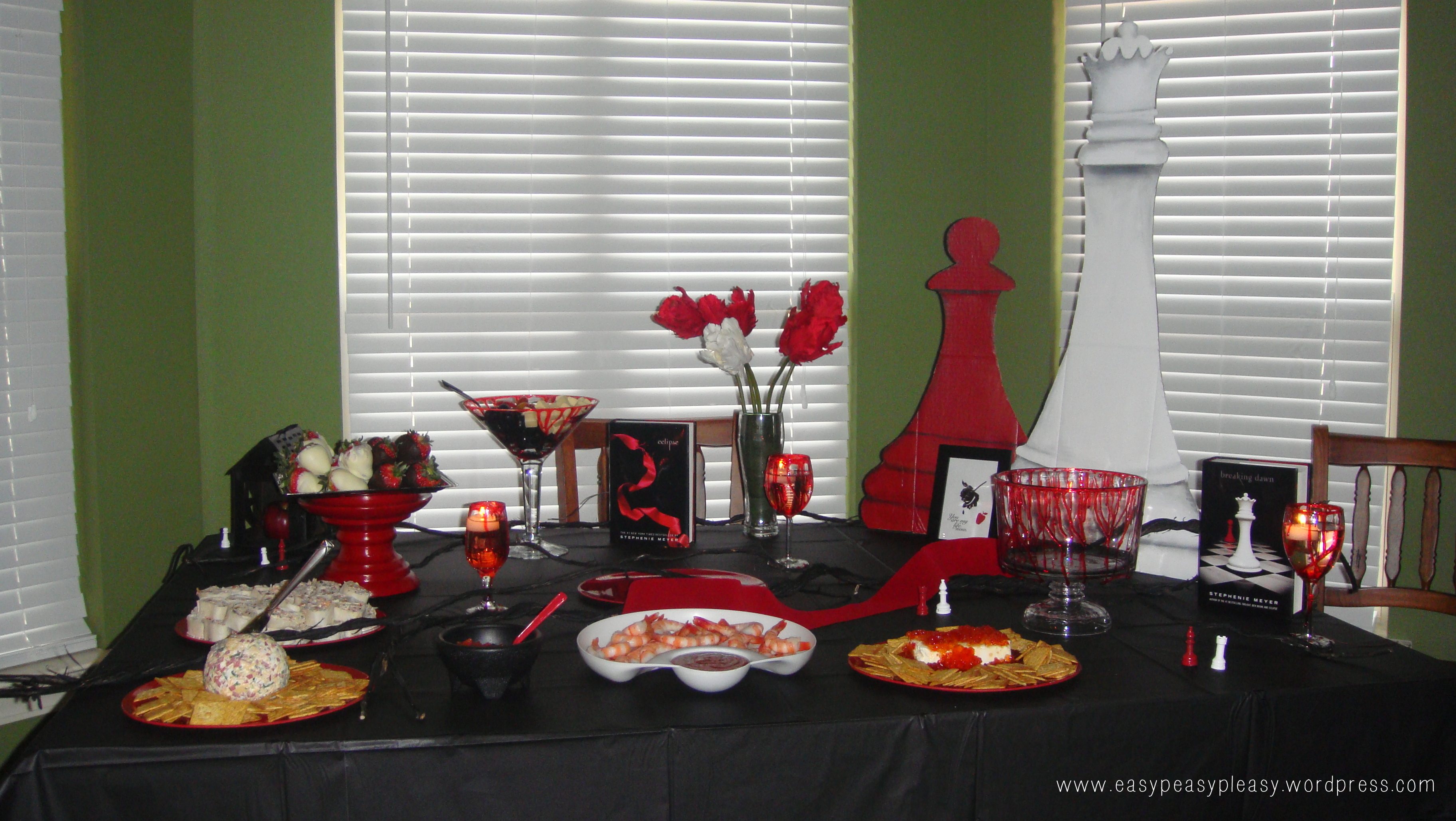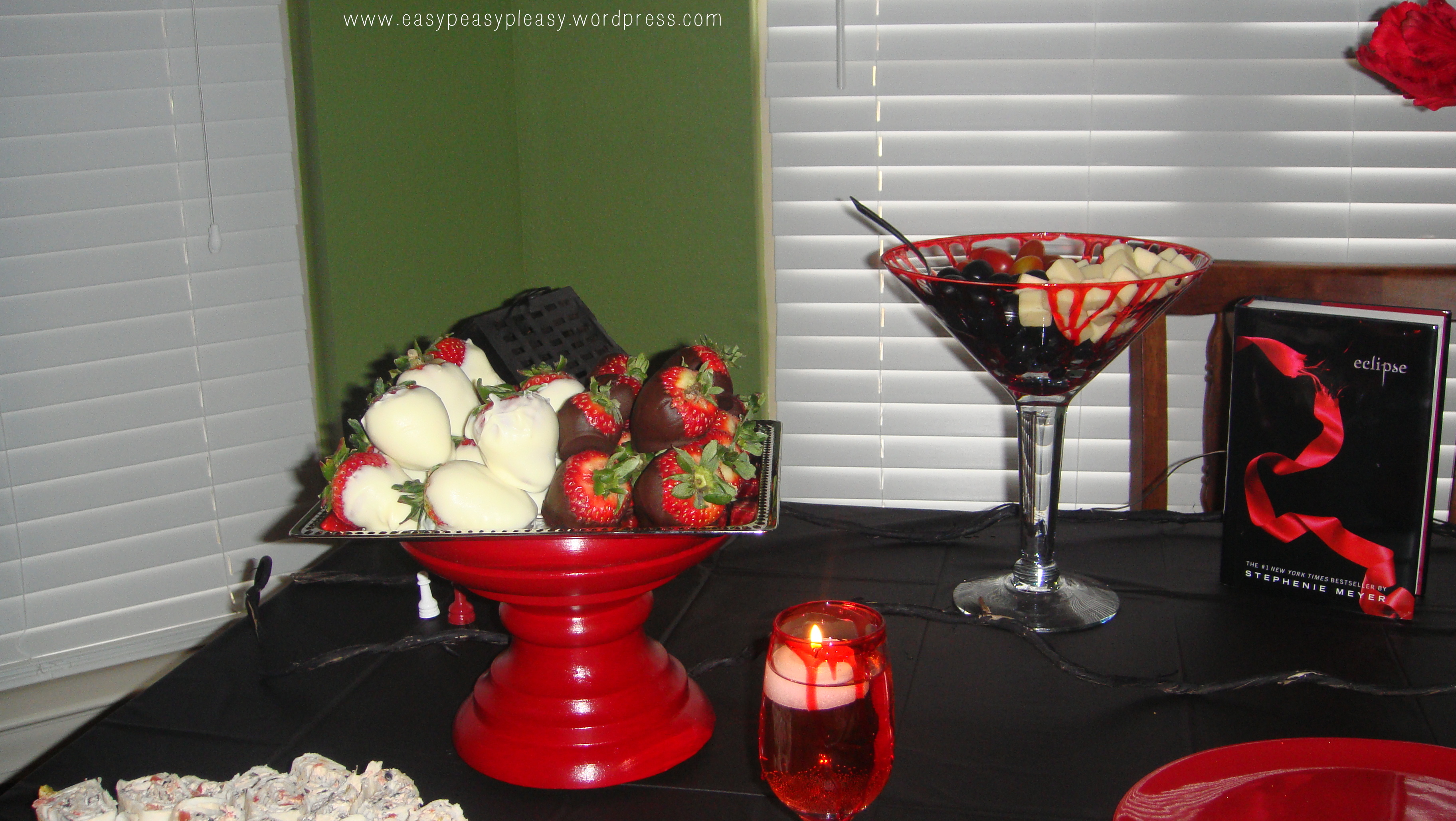 Food ideas inspired by colors!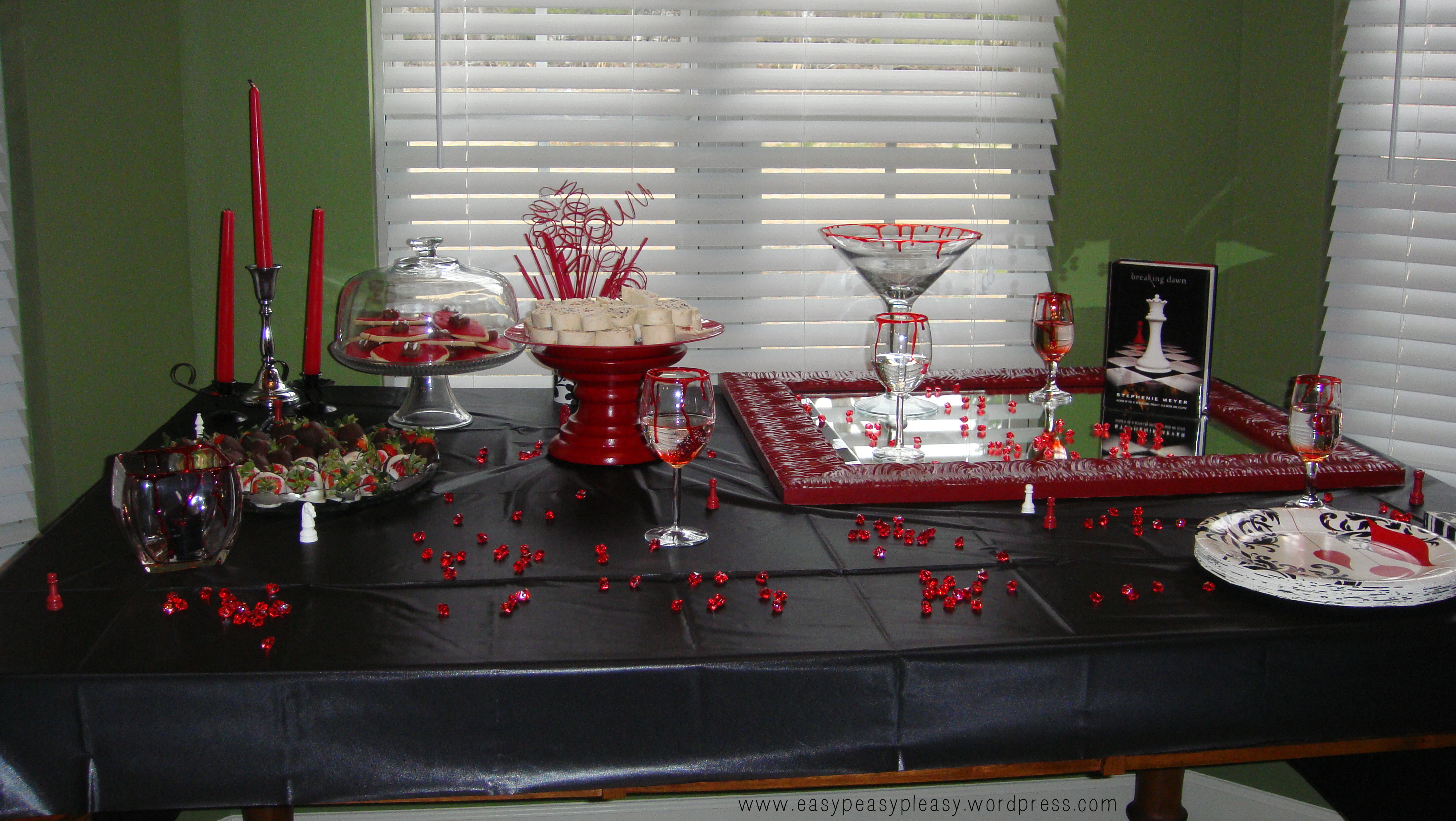 While writing this post I got to thinking, what happened to Stephenie Meyer? I haven't heard anything since "The Host". So, I went and checked out her website. She actually has her own production company now called Fickle Fish Films. I was surprised to see Fickle Fish Films produced a movie called Austenland. I had no idea! I seriously loved that movie! It was super cute and super silly! A total chick flick for any book lover! Stephenie does say she has a project in the works…"The Storytellers". It will be based upon characters from Twilight! I'm kinda excited about this and what's to come! If you want to check it out click here!
Well, there you have it folks! I had a ton of fun reminiscing over these throwback Thursday photos! Thanks for letting me share them with you! I'm kinda thinking I want to read the Twilight Saga all over again for the umpteen time!