My blog is all about the things I have going on in my life past, present, and future. Mainly I share events, food, and DIY projects that I'm personally invested in. It's kinda like my own personal life Pinterest board. I haven't shared many stories that don't involve some kind of completed project up to this point but when you've spent a great weekend with great friends it's kinda hard not to put it on blast. Sometimes it's just fun to share your adventures and sights and things you've learned along the way.
One of my closest friends who I've known since I was 6 years old lives 4 hrs away from me which is a total bummer! I can't go too long without seeing my girlfriend and her beautiful family! She's either visiting me or I'm visiting her or we are just meeting in the middle somewhere for a quick getaway, we always seem to make it happen. Even after living in Georgia for 2 yrs then Germany for 3 yrs (back in my younger days), we still reconnected like we had never been apart. It just so happens that my husband and I moved into the same apartment complex she lived in without even knowing she lived there. Then she got married and her husband took her away from me (dun dun dun)…just kidding…no I'm not…yes I am… not really!…bahahaha! Seriously though, I love her husband too! I GUESS I can forgive him! LOL!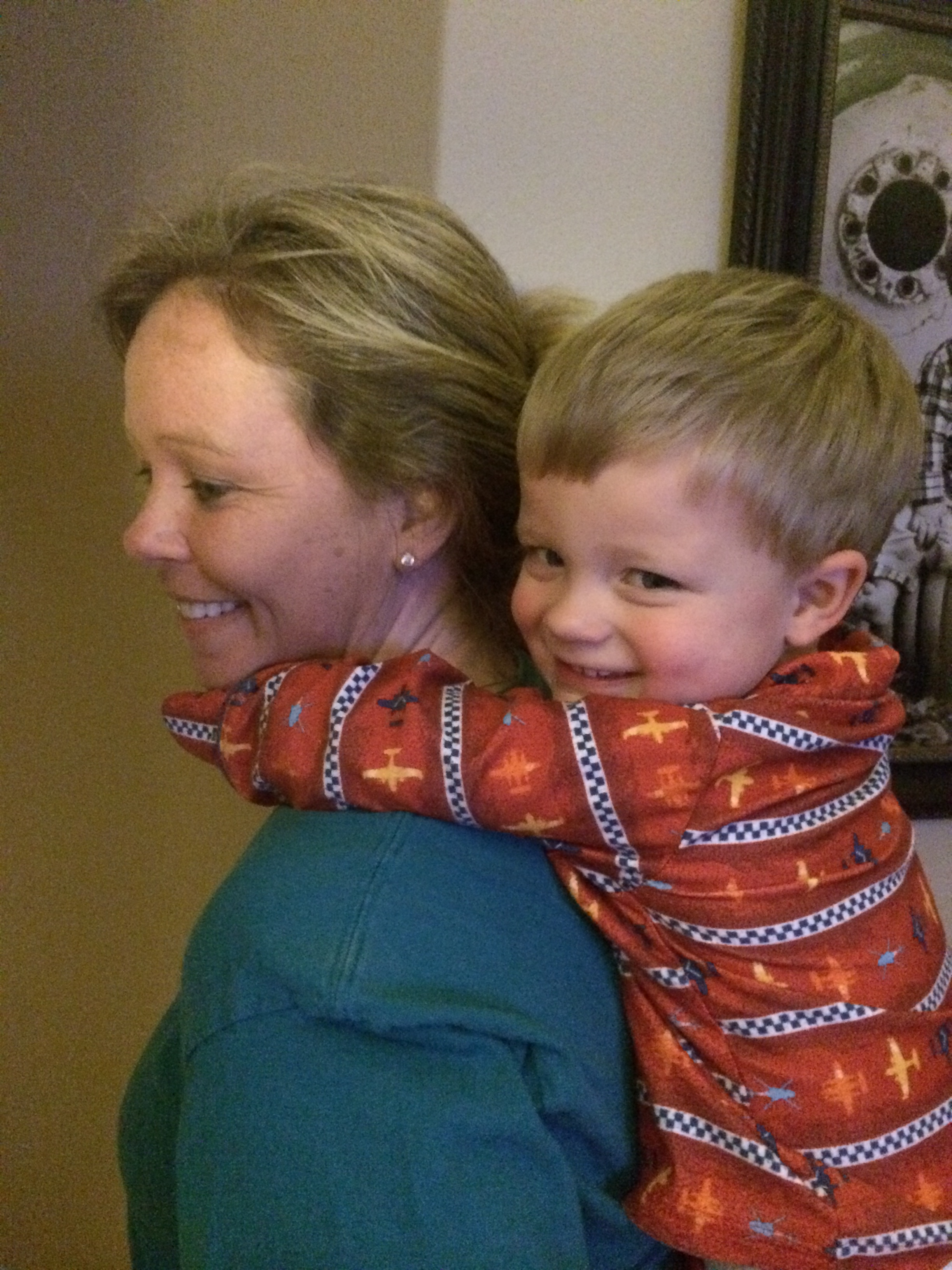 If it wasn't for that man taking her four hours away from me to another state, I wouldn't get to look at this adorable smiling face! Just look at who they made! You did good Jason! My favorite part is when I get to hear Mason say, "Wacie"! Talk about melting your heart! Yeah, I totally got to throw a baby shower for this little one!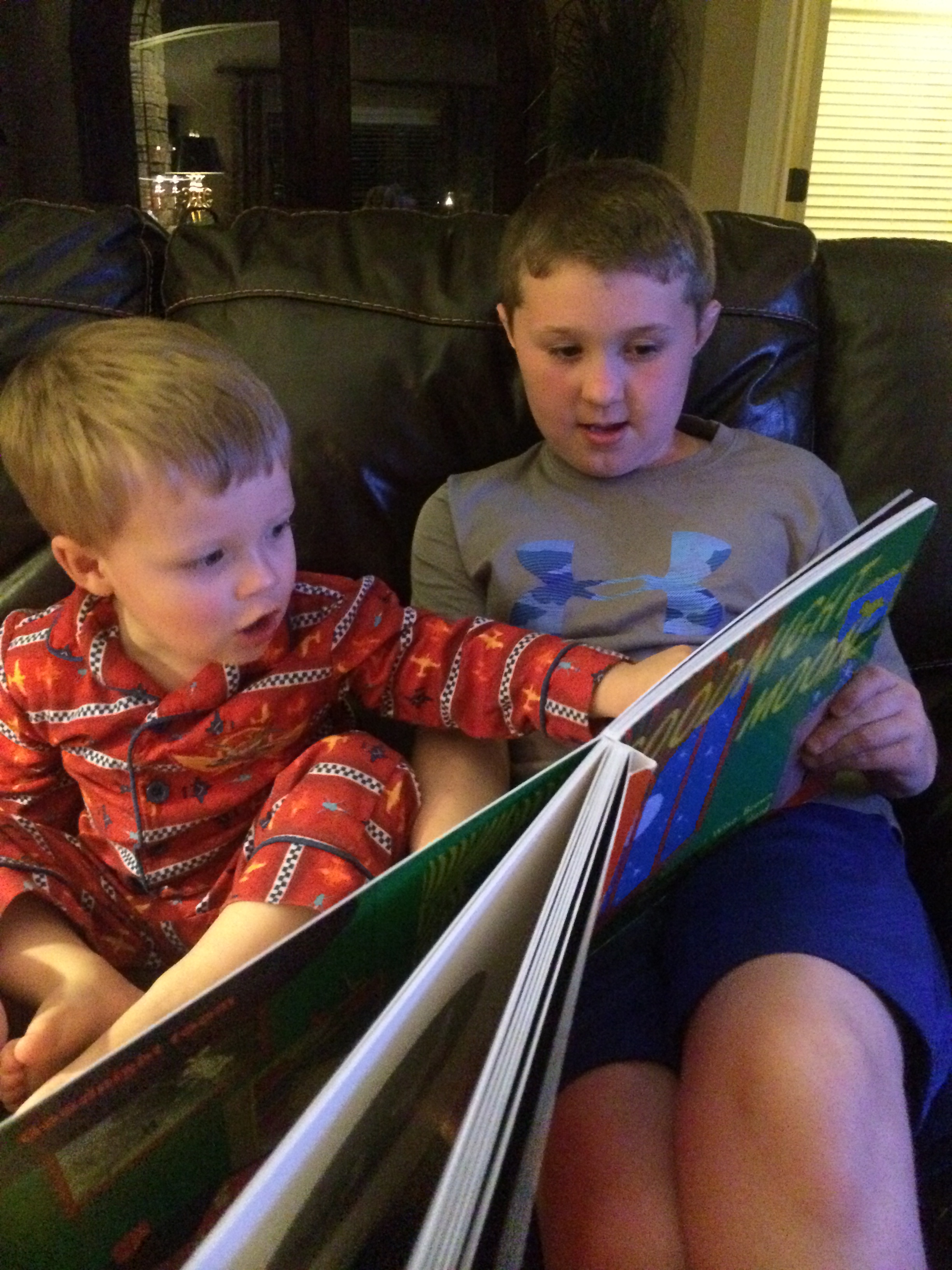 And isn't life oh so sweet when you get to witness your child taking pleasure in reading a book to younger child.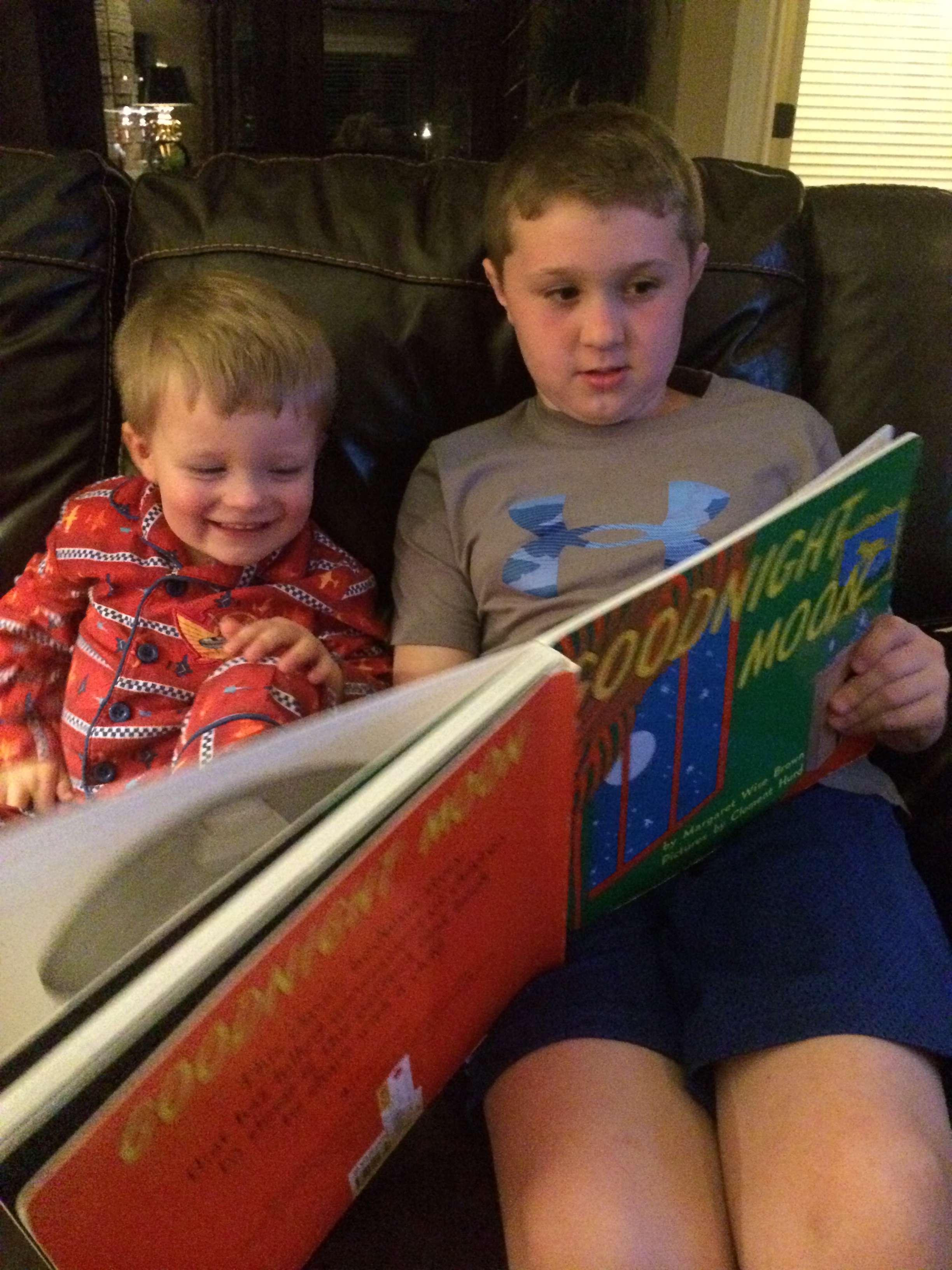 You can't beat a classic like Goodnight Moon! It was a favorite of Garrett's when he was little too.
Garrett was just dying to go swimming in the pool but it was still a little cool in the Bootheel. The hubby's opened the cover and let the kiddos stick their feet in the water. My goofball of a husband put Mason's socks and shoes back on him without his pants since his diaper got a bit wet. I think he did it just to aggravate Jessie.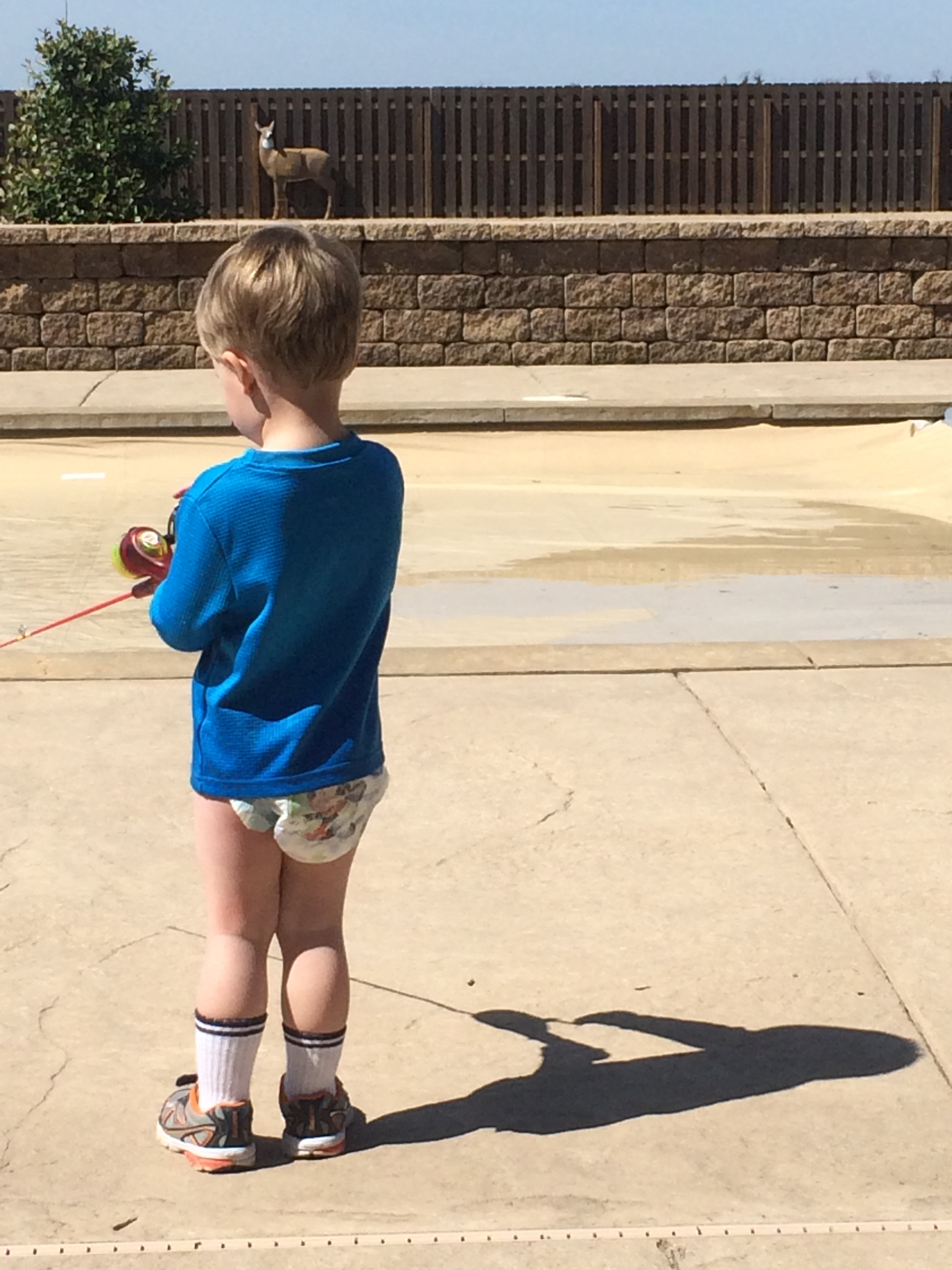 I am no photographer and 98% percent of the pictures on my blog are from my iPhone just like this one but I absolutely love this picture! I call it "Mason Fishing In The Cement Pond" as if I were a professional. I love how I randomly captured his shadow with the fishing pole! Thank you sun for that one! I can't forget the fact that he is wearing a diaper with socks and shoes. I'm giggling right now!
It is now nap time for the little one and kid duty for the dads. That means it's time for the moms to take off and do a little shopping. While heading to our shopping destination, we passed over the Mississippi River.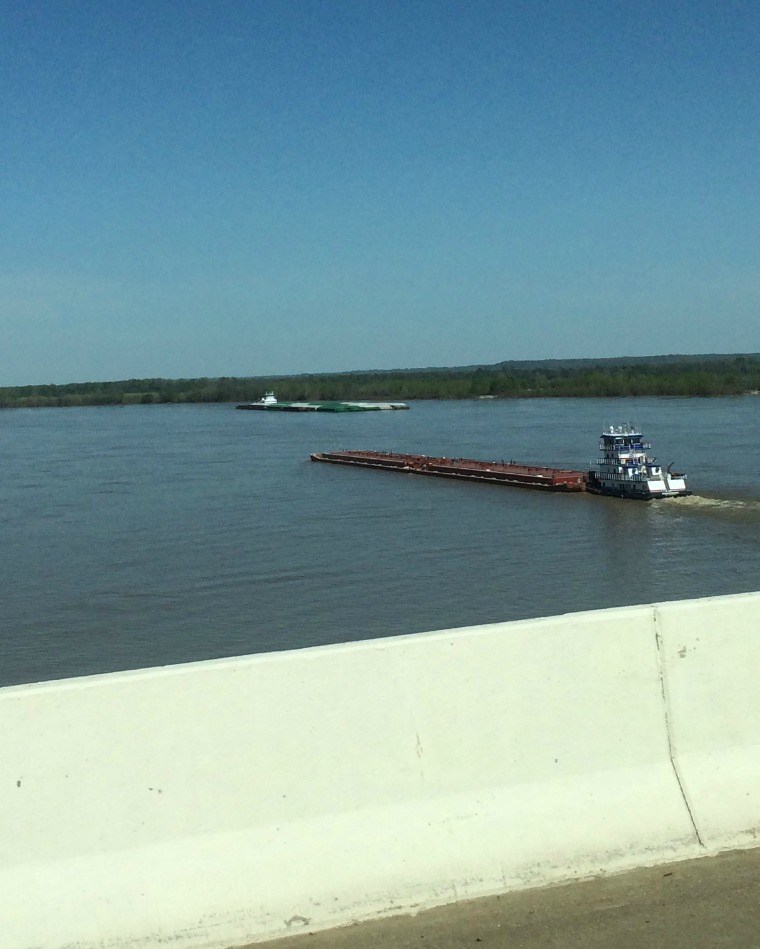 Do you remember the old saying to remind you how to spell Mississippi?…M i crooked letter crooked letter i crooked letter crooked letter i hump back hump back i. I learned it as a child and am now teaching it to my kiddo. It's crazy to me as an adult how I still use sayings I grew up with on my own child.
Shopping, shopping, shopping!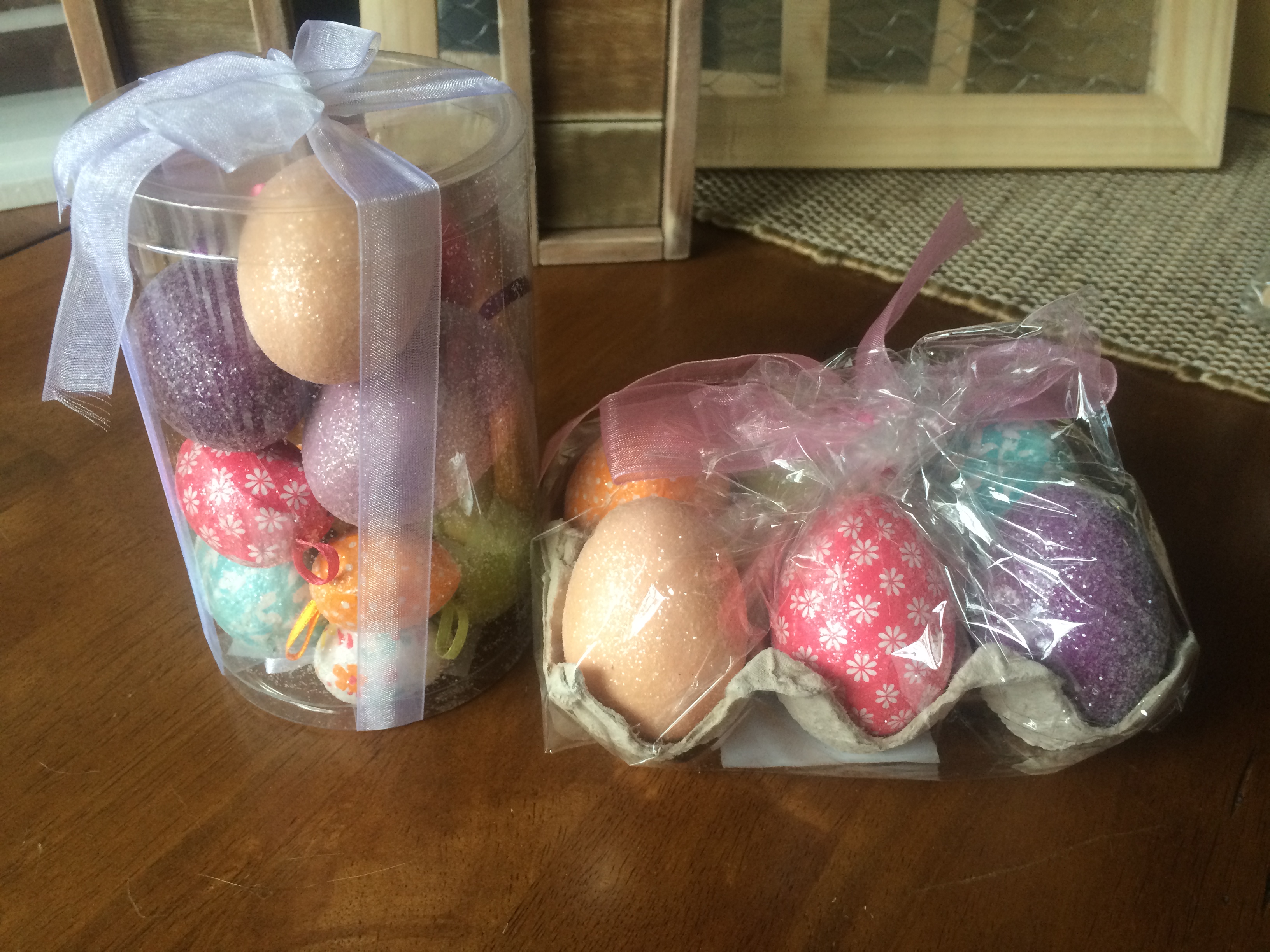 As you know me, I'm all about a bargain! I want to get everything as cheap as possible! I found these eggs on a 90% off sale! $17 down to $1.70! Can't beat that!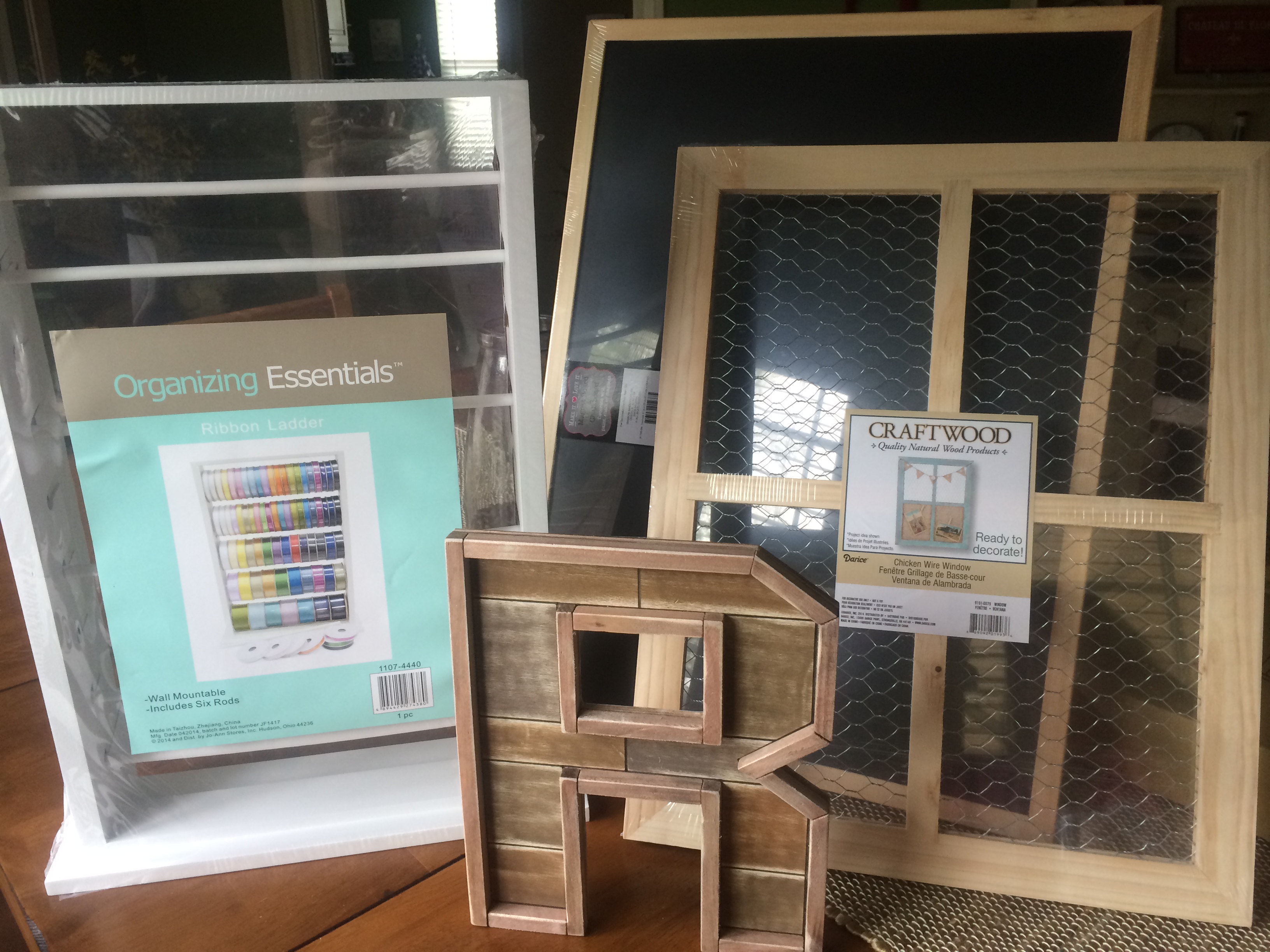 I found some other fun stuff that will surely be used in some sort of DIY project posted on the blog later! Don't forget to use your Retail Me Not App when out and about! I got the ribbon organizer for half price. Woot Woot!
We popped in a store that had super cute stuff but was just a bit expensive for my taste. It was a little specialty shop and I loved everything they offered!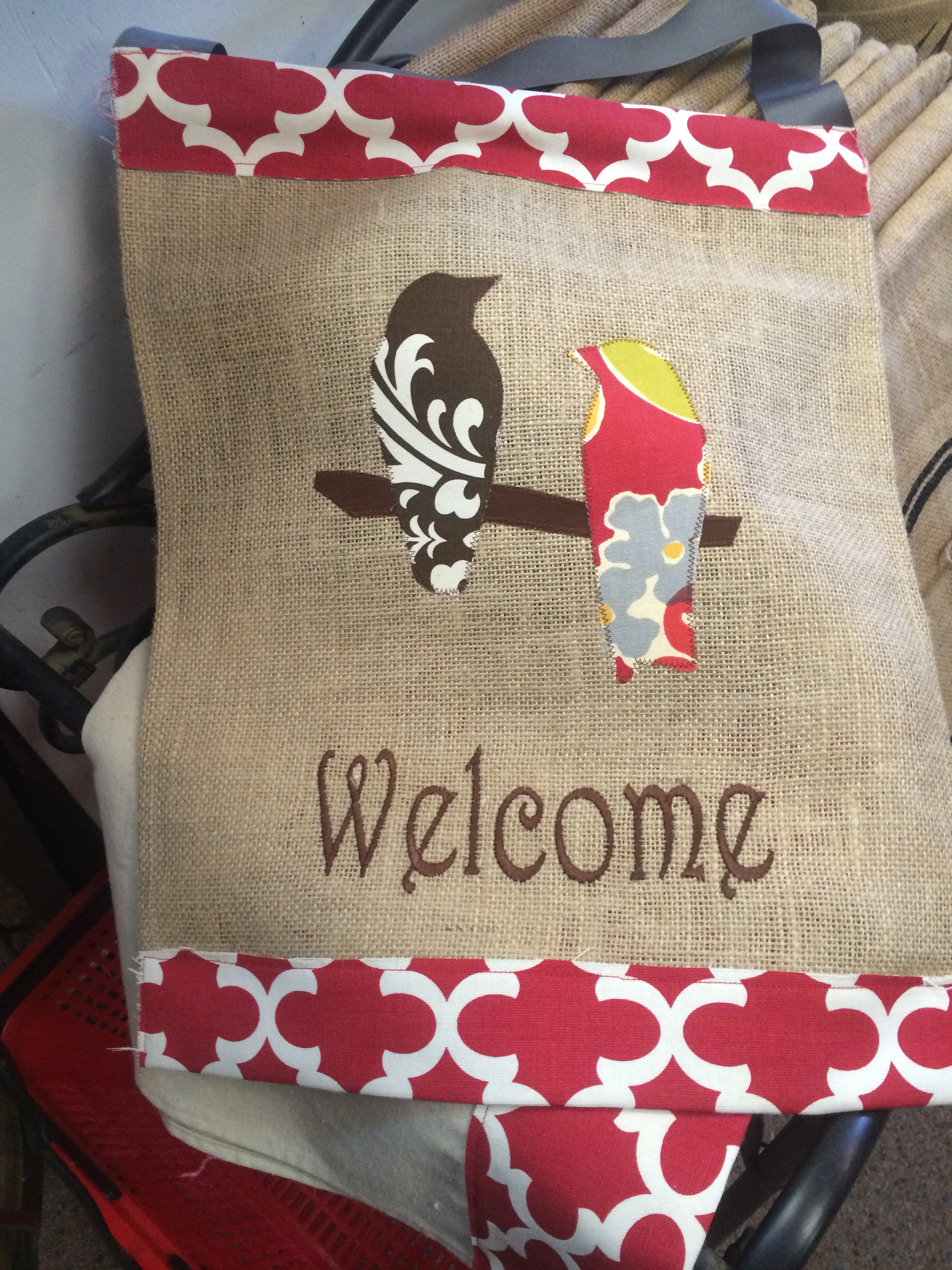 At the same time, I think I could make some of the items! This was a door hanger but I'm defiantly gonna try and make something similar as a garden flag. Guaranteed to see a post coming soon on how to make a Welcome Sign!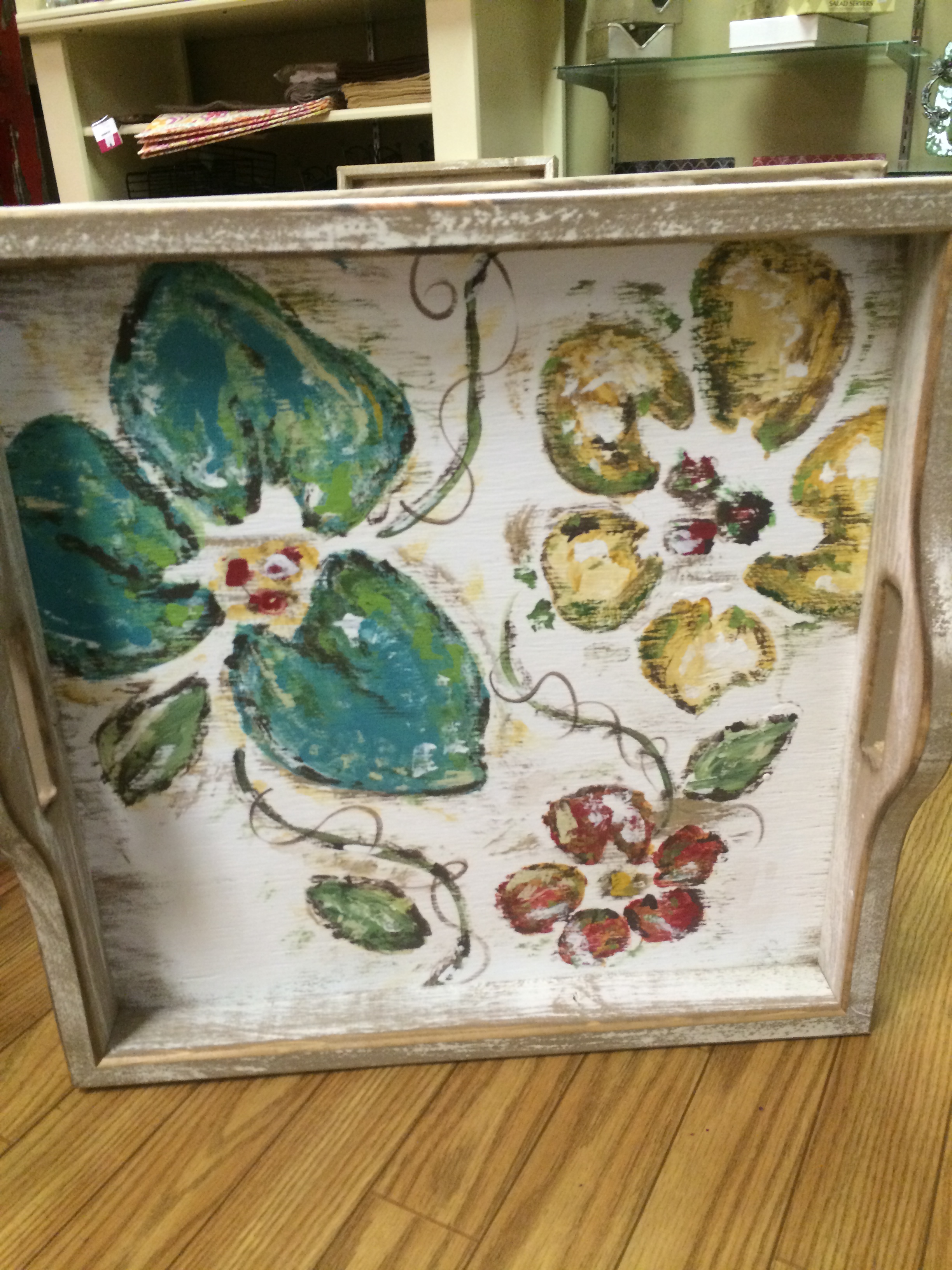 I thought this tray was sooo pretty but man was it expensive. Hmm, could I paint this? I bet my girlfriend Shayla or my mom could. Ladies are you reading this? lol!
I'm learning that inspiration comes from everywhere! It's ok to stop, look, and stare. Snap a picture and get creative. No two ideas will ever be exactly the same.
Jess and I may have been working on a little project ourselves…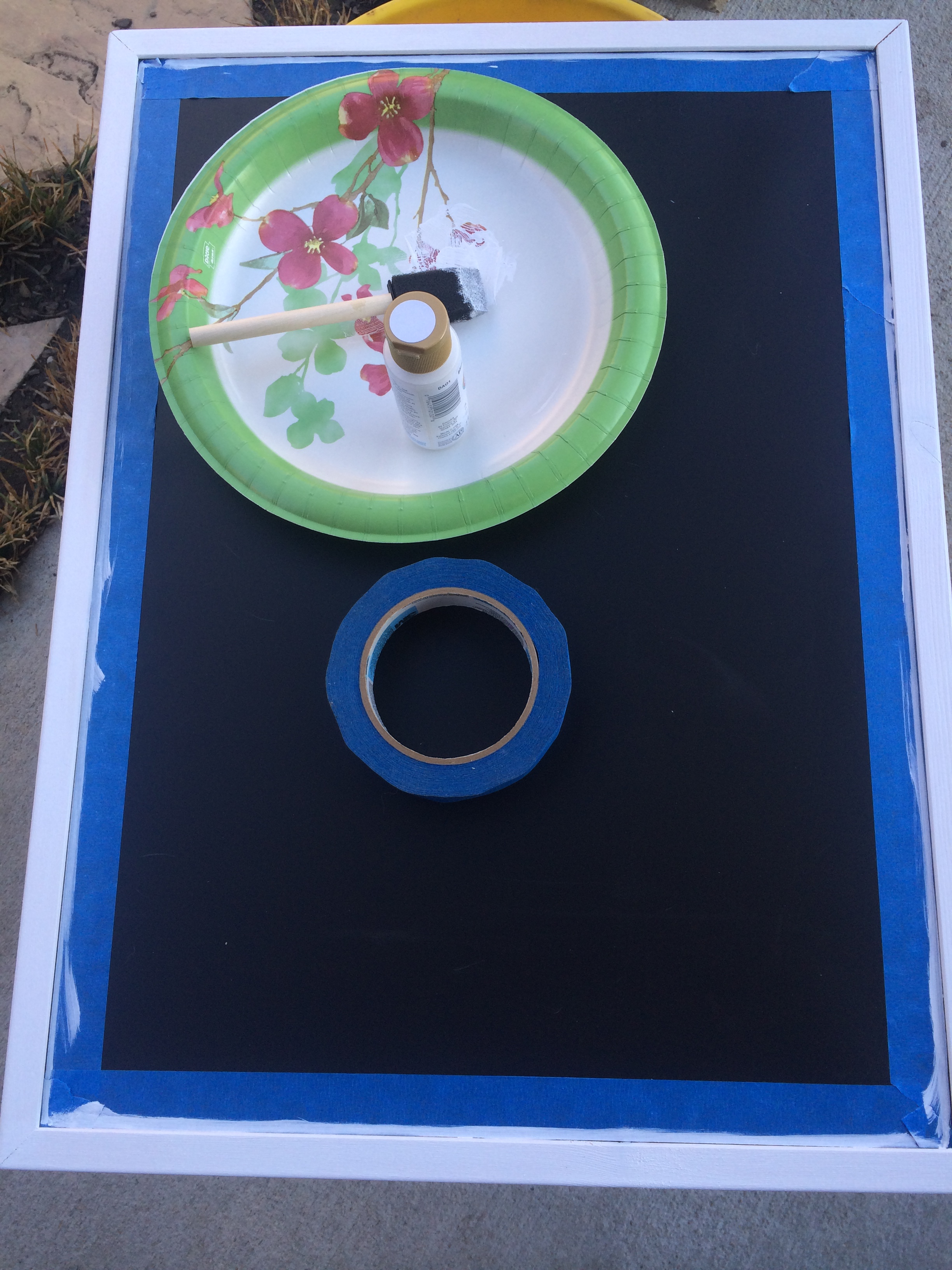 I will be posting about this project very soon!
You can't visit the Bootheel without a little John Deere action!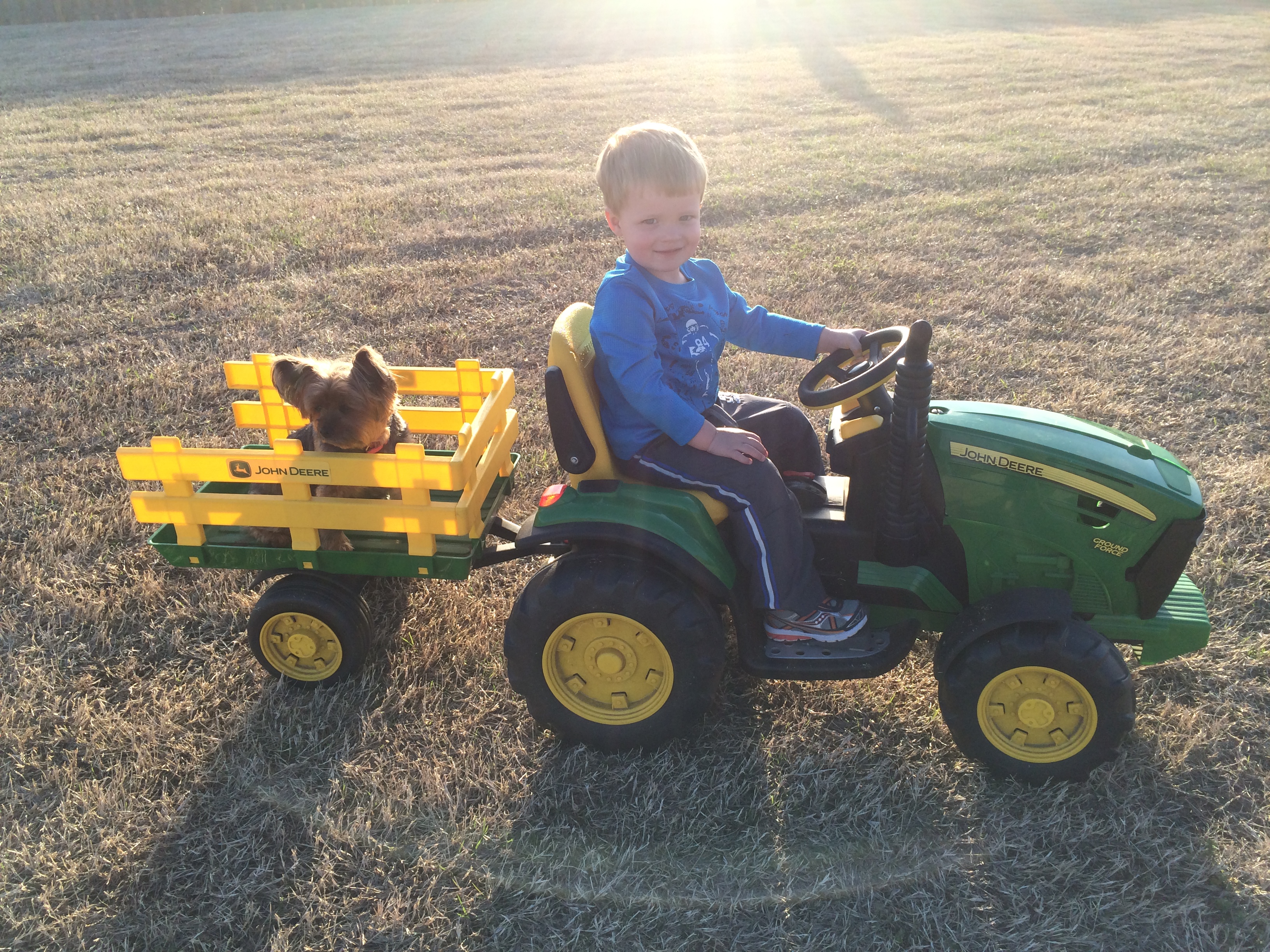 I love to see him smile! Little Zoe is along for the ride! What toddler doesn't love a ride on toy?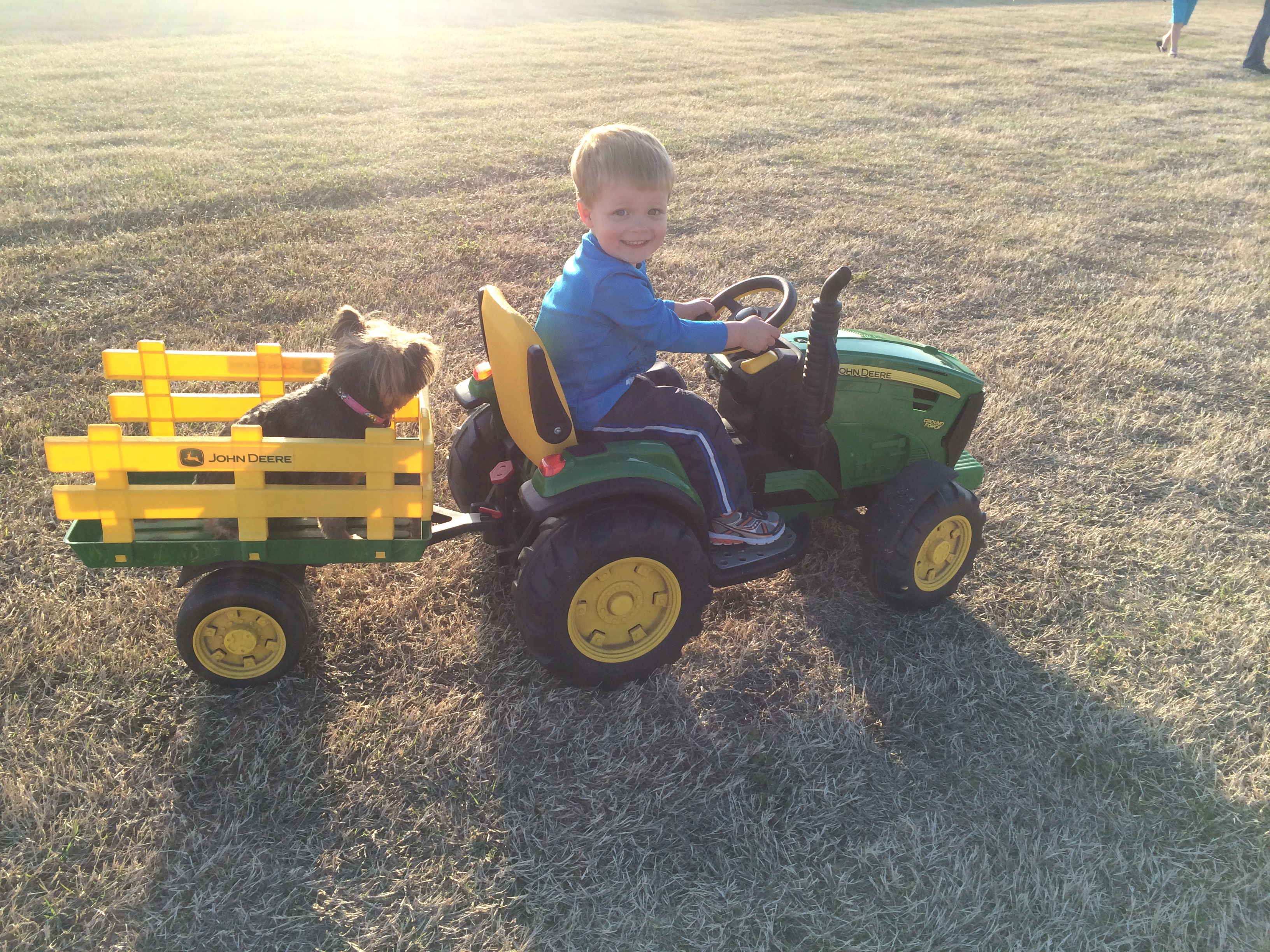 You defiantly can't live in the Missouri Bootheel and not know what a John Deere tractor is used for! Therefore your kids will be raised loving them too! On our 4 hour long drives to the Missouri Bootheel we see crops for miles and miles. These are considered flat lands in our neck of the woods. Cotton, rice, and corn are the main crops I notice. These are the types of crops that go on forever. Maybe on a future trip I will try to capture some of the crops fully grown. On this trip all I could see were plowed and freshly planted fields. I made a wager with my hubby on what would be planted in a field really close to my girlfriends house. I've seen corn then cotton and I'm wondering what will be there this year?
Doesn't life always seem to move forward without you even knowing it? Whether it's human life, relationships, or the things we plant…life is ever evolving and changing. Life seems to always take us in different directions but we can keep our friendships alive and growing with just a little effort. This is only one of the many friendships in my life that I cherish dearly. I feel truly blessed for each and everyone of the friendships I have and the new friendships I make everyday!
Do you have a good growing friendship story to share?
Stay tuned and sign up for all the upcoming projects previewed in this post!