Hi all!! Happy Friday! It's been a crazy busy week for me!
I've come up with an idea! I have so many talented family members and friends that are always cooking up something delicious, doing some really cool DIY projects, or throwing some fun event. I've decided to do a post called Feature Friday With Family And Friends! Sometimes I will have my hand in the cookie jar on these posts and sometimes I will be elbow deep. Other times it will be a spotlight on that particular family member or friend and strictly showcase how talented they are! I thought this would be a great way to show off the fun, cool, and creative things that I get to see and you wouldn't because these folks don't have a blog. Today will be my first Feature Friday post. If you are a regular reader you know I got to spend some time with my friends in the Bootheel recently. If you will remember, I posted a picture of a DIY project we were working on. I can finally show you this project because it's been announced to the world! One of my besties is pregnant! Congratulations Jessica (otherwise known to me as Jess or Jessie)! She is expecting in October and I'm so excited!
I got to throw Jess a baby shower when she had her first child. You can read all about the Mickey Mouse themed baby shower here. I told Jess, "Yay, I get to throw you another shower!" She said, "I don't think you are supposed to have a shower for the 2nd baby."
I say poo to that nonsense! I heard somewhere previously, that you do a sprinkle for the 2nd baby and told Jess we could do a sprinkle instead of a shower. You should have seen her face! I know she thought I was crazy. All I have to say is, sprinkle or shower it's all the same! She's getting a celebration for her new bundle of joy no matter what! No if, ands, or buts about it!
Anyway, while I was spending the weekend with her we got to talking about how she was gonna announce the upcoming arrival. We pulled out our phones and hit up Pinterest! It wasn't long and we found the perfect idea! Off to Jo-Ann's we went! We started off thinking we were gonna have to make our own chalkboard but Joann's had chalkboards for purchase.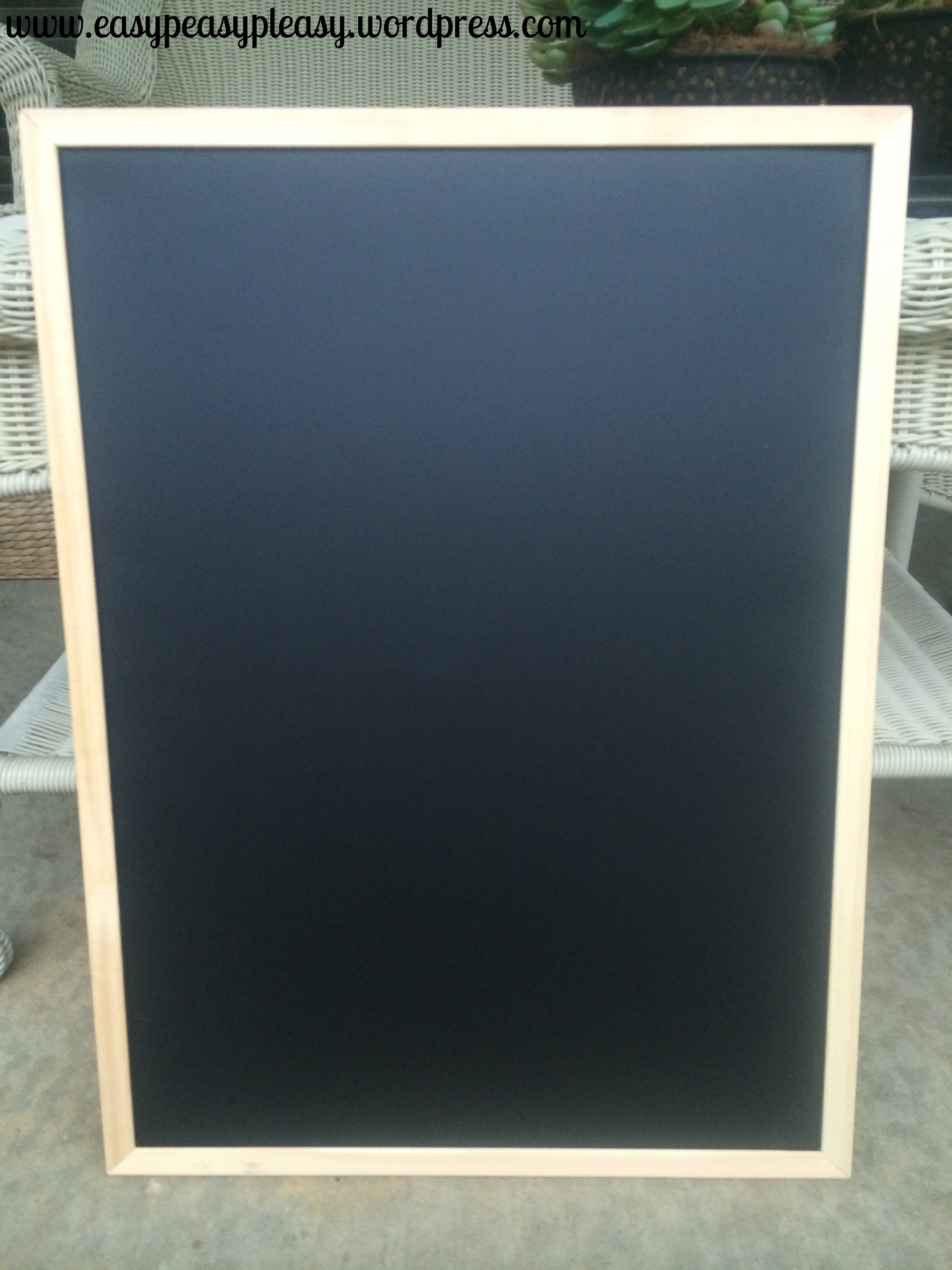 We grabbed some acrylic paint, foam paint brushes and chalk.
So to start we put down painters tape to protect the chalkboard.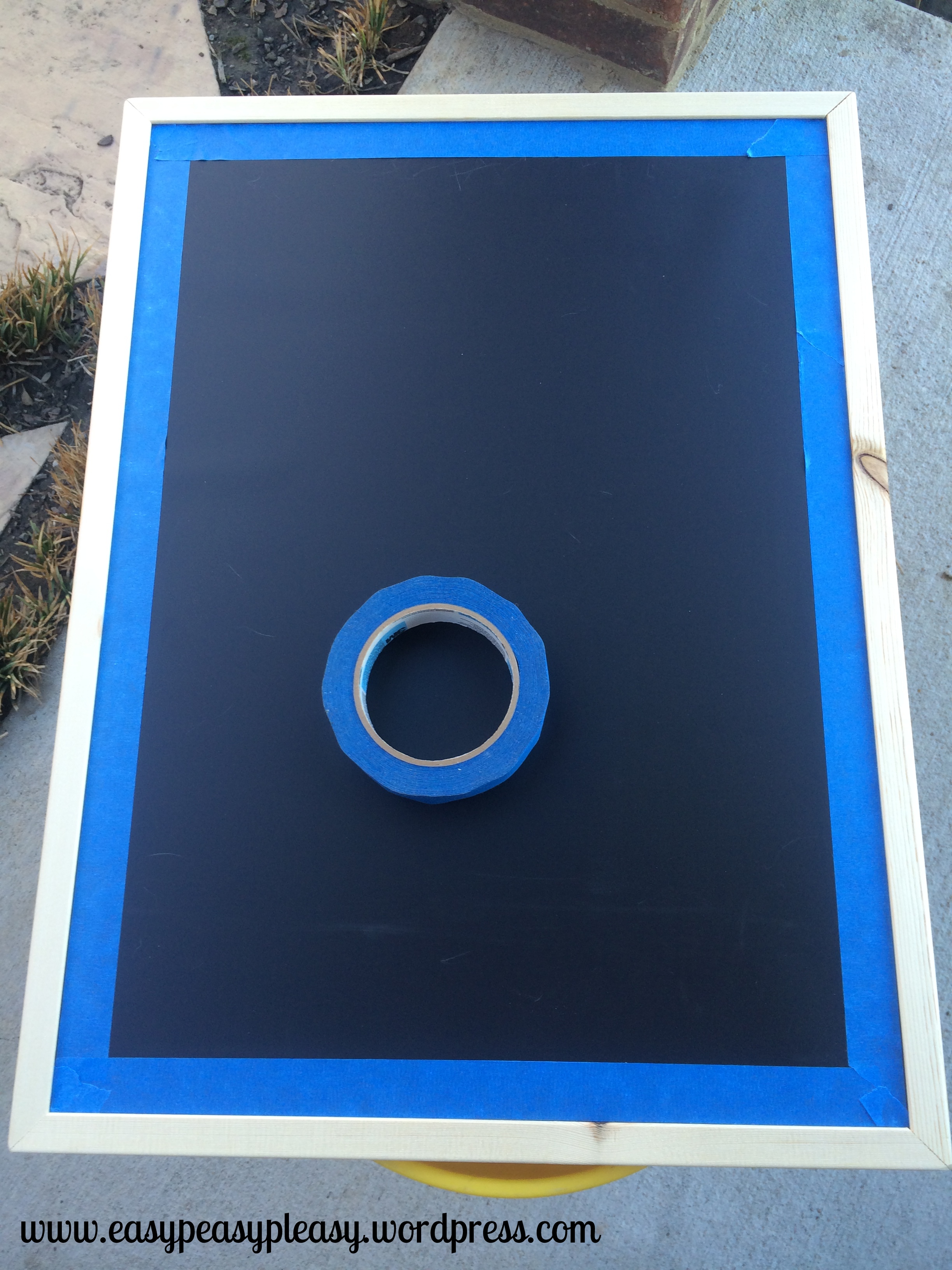 Next, we painted the wood frame.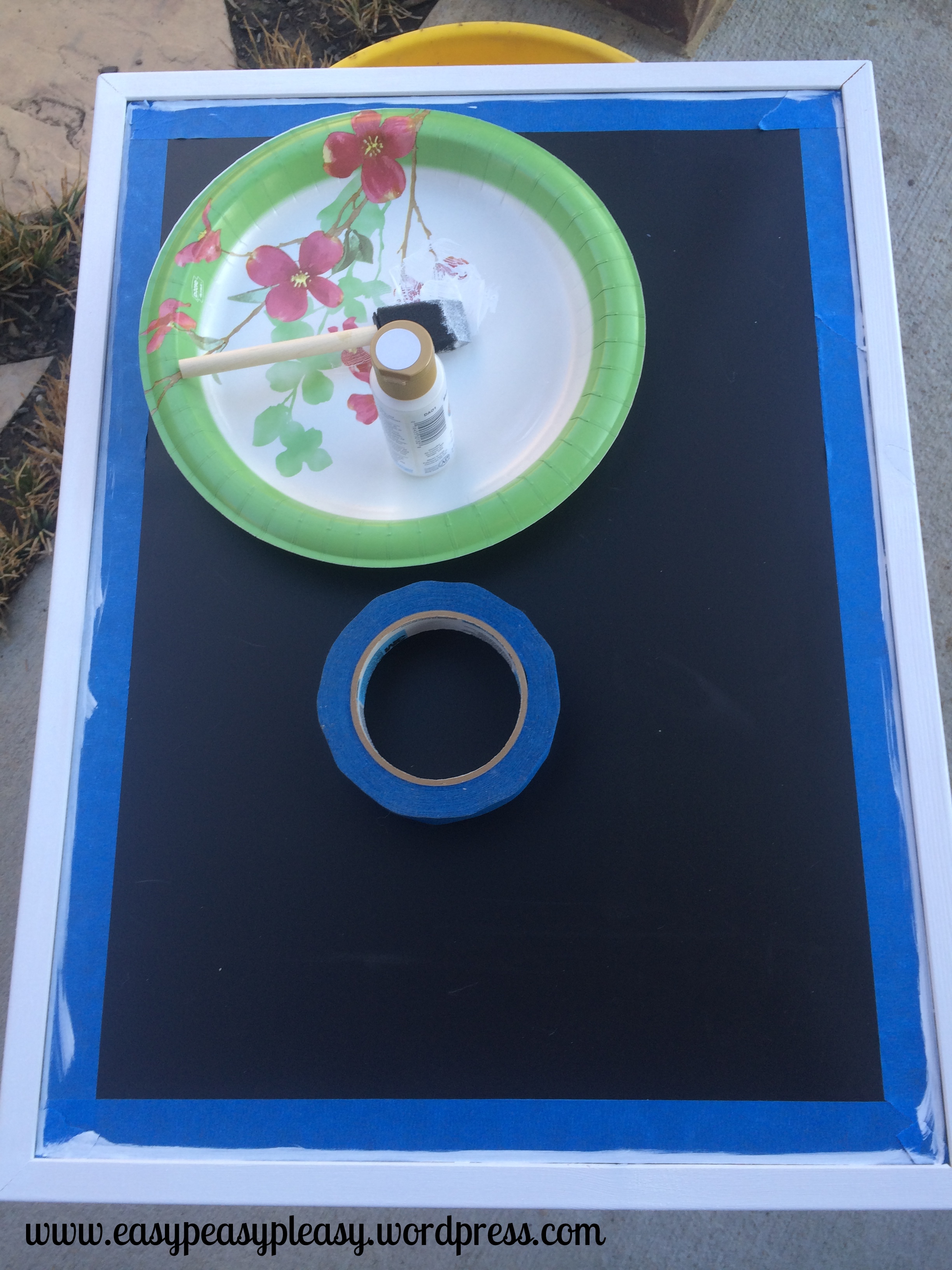 Finally, it's time to add the wording with chalk.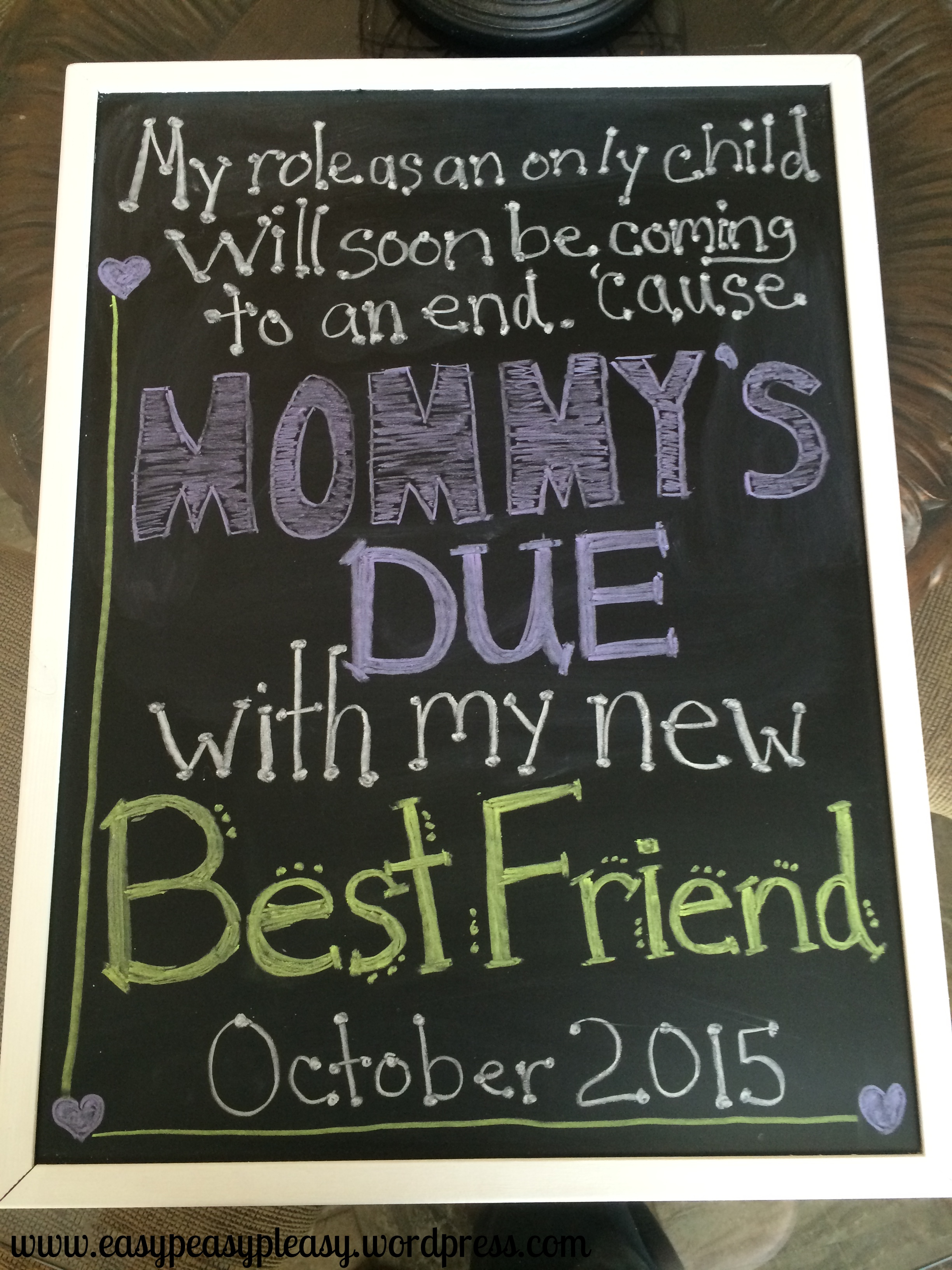 I don't have the best handwriting in the world and chalk isn't the easiest thing to write with so just blame the bad penmanship on the 2yr old! Or better yet, once they read the chalkboard their focus will shift to the cute kiddo in the picture and everyone will be in awe!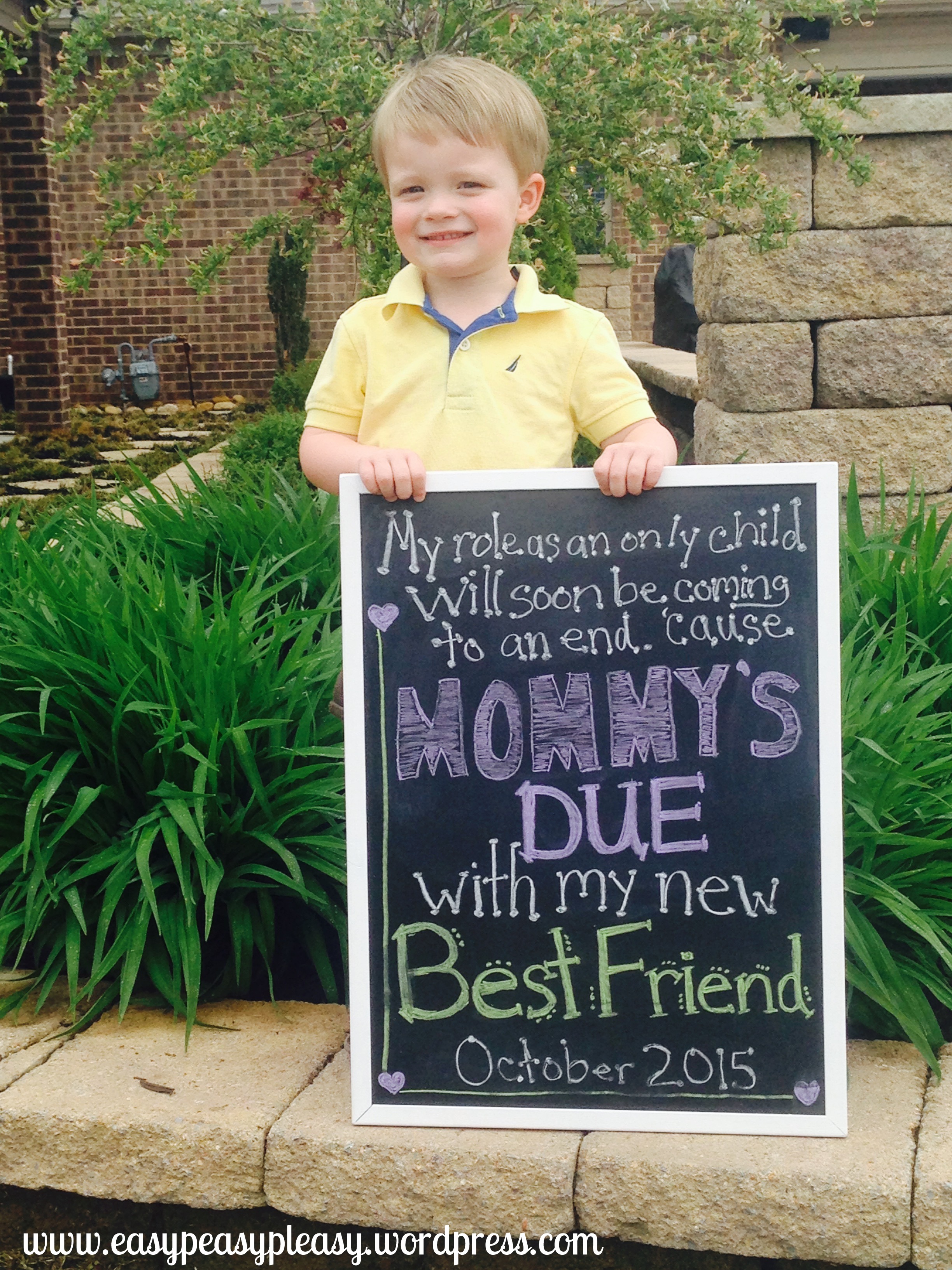 How cute is Mason!! I'm so excited for my wonderful friends and can't wait to see what the future holds.
If anyone has any opinions on a baby shower versus a baby sprinkle, let me know your thoughts. Make sure and sign up for all things Easy Peasy to see how this up coming baby shower or sprinkle turns out!