When the temperatures are rising and the grills are smoking, you have to have the perfect potluck salad. This Frito Corn Salad is the one that will have no leftovers. It's a perfect salad for family cookouts and potluck parties. Memorial Day is coming up soon and summer holidays are just around the corner. If you need a quick and easy make ahead salad to take to a get together then this is the perfect potluck salad for you.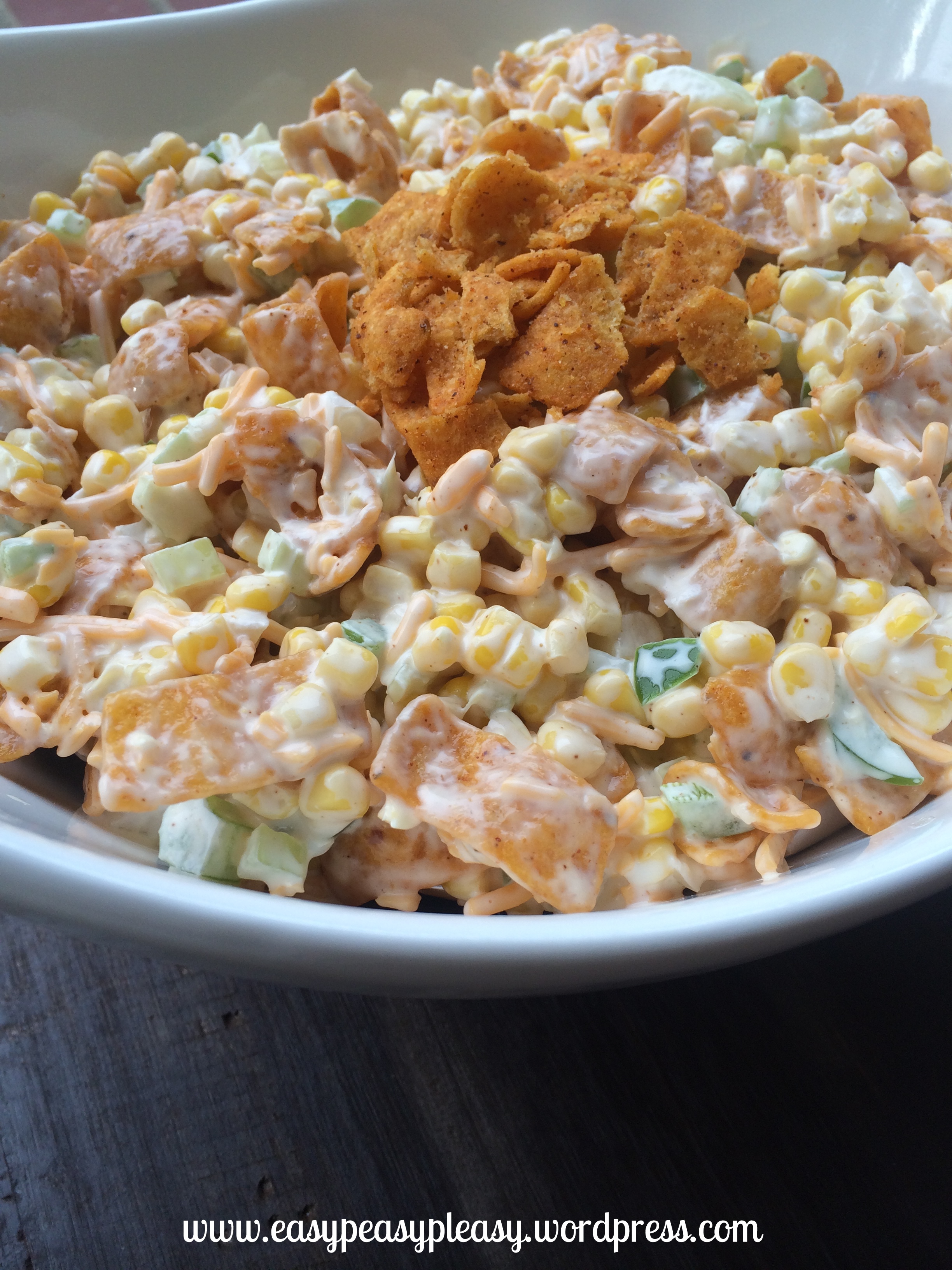 My Aunt Judy started bringing this Frito Corn Salad to all our get togethers years ago. I remember thinking…Fritos in a salad, no way is that gonna be good. Boy was I ever wrong! The bowl is always empty when it's time to leave.

My Aunt Judy always put the canned corn in the fridge to get it good and cold. When she would bring this dish to my house she would always bring all the ingredients chopped up and still separated. She would mix it all up right before it was time to eat and add in the bag of Fritos.
If I'm taking this to someone else's house, I mix it all up ahead of time, keep it refrigerated, except for the Fritos. Then when we get to our destination and it's time to eat, I dump in the bag of Fritos.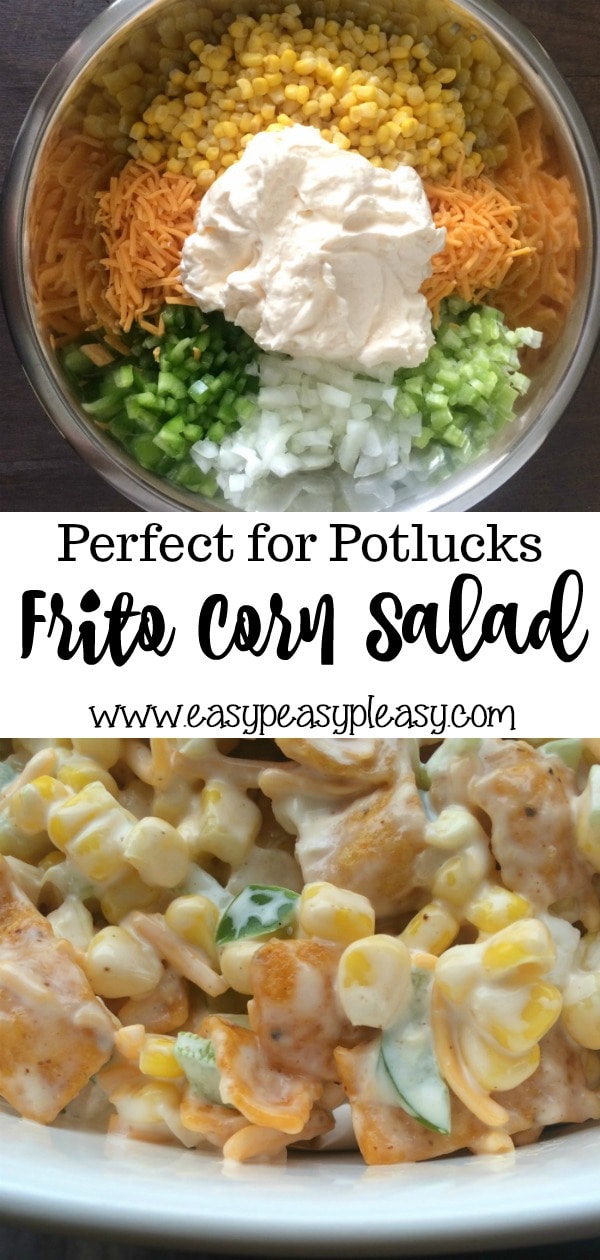 Go ahead and give it a try. I know you want to see if corn and chili cheese Fritos are actually good together. Like me you will want to say thank you to my Aunt Judy for giving me a great recipe years ago that I've used time and time again!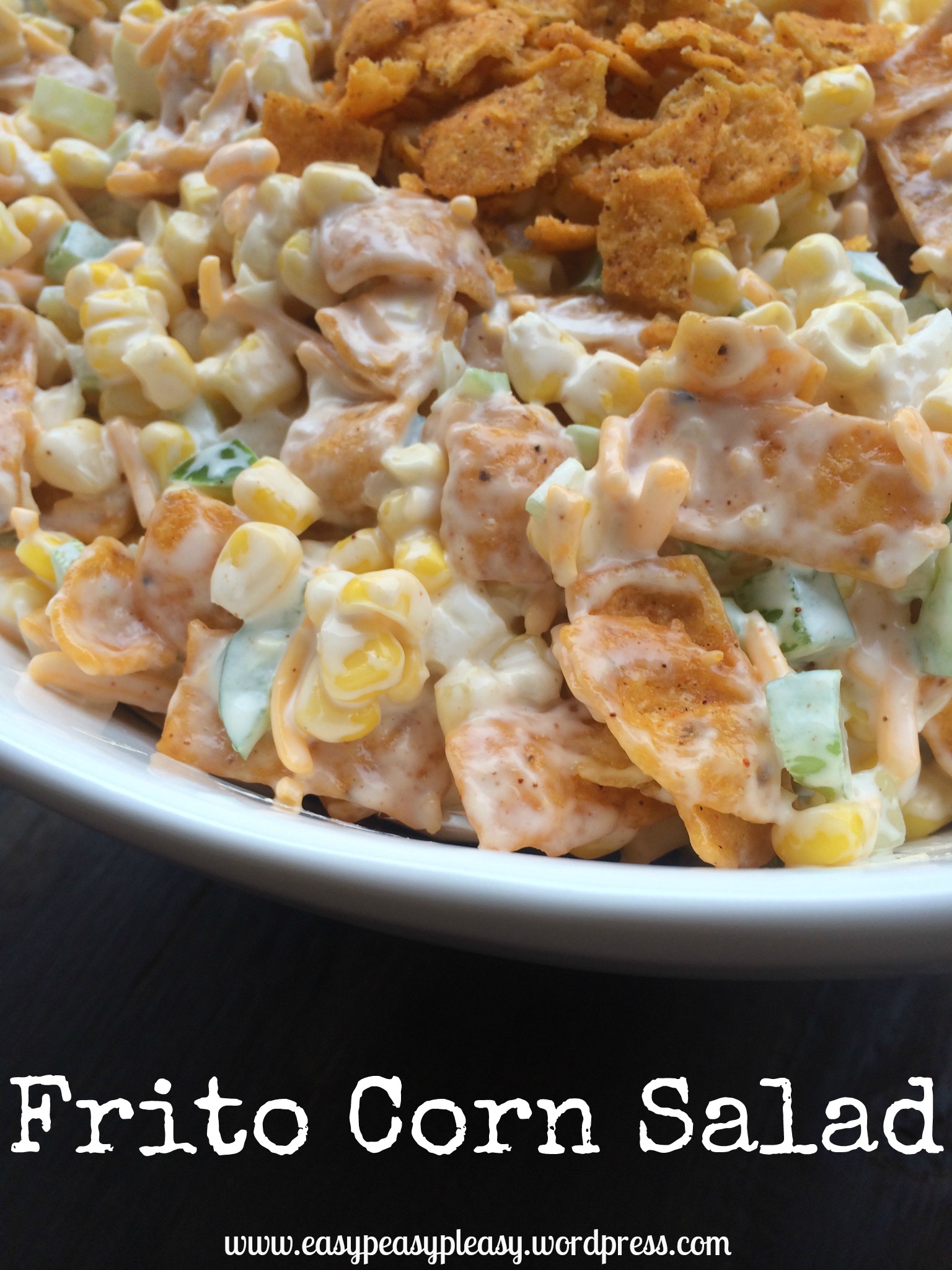 If you are looking for another crowd pleasing Summer Cookout Salad recipe check out my recipe for Deb's Summer Macaroni Salad here. My Bacon Cauliflower salad feeds a crowd and is great anytime of the year…get the recipe here.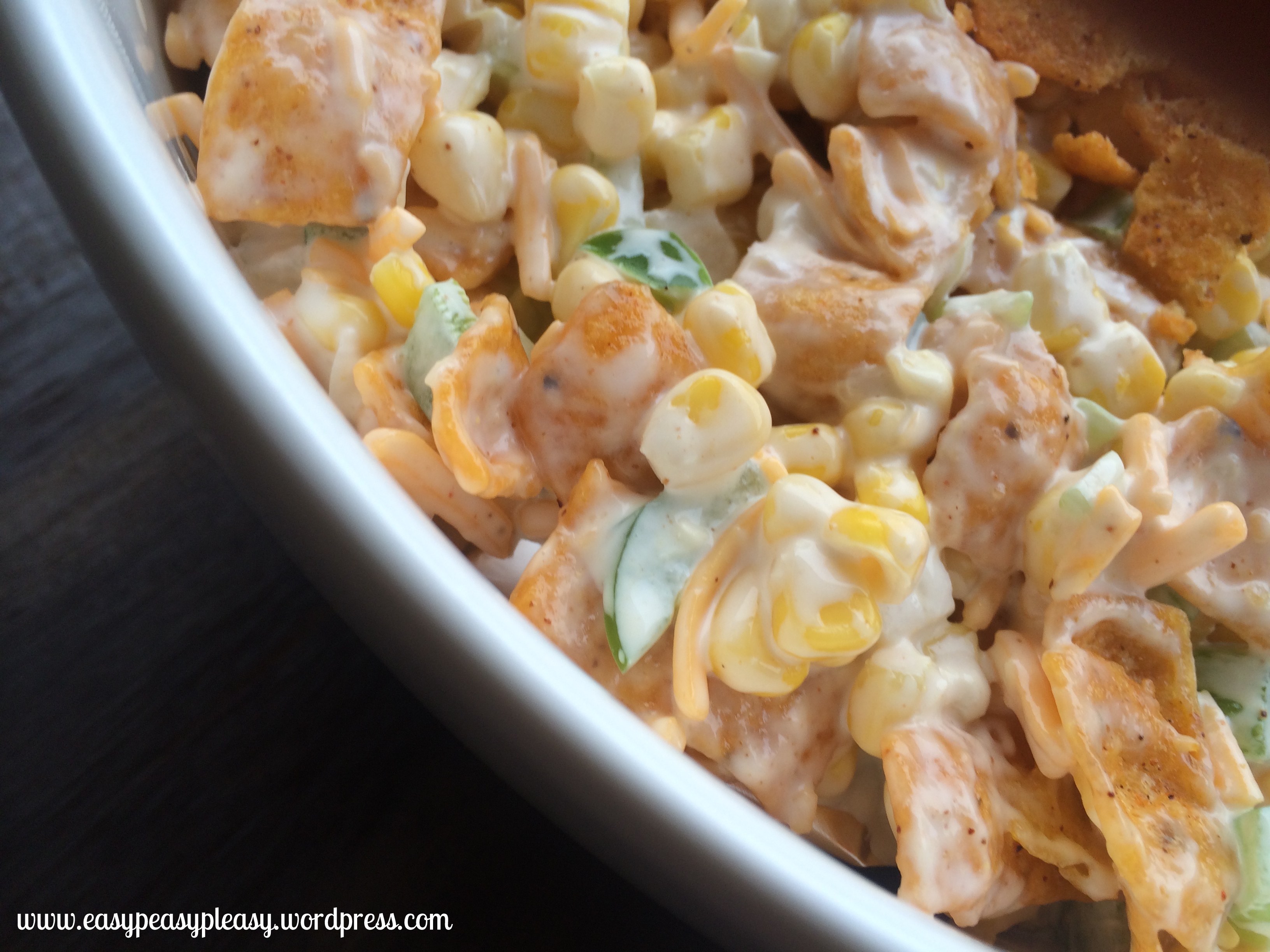 Frito Corn Salad
Ingredients
2 cans corn, drained
1/2 cup chopped celery
1/2 cup chopped onion
1/2 chopped bell pepper
1 cup mayo
1 1/2 cups shredded cheese
10 oz bag Chili Cheese Fritos
Directions
Mix together all ingredients except the Fritos. Refrigerate until ready to serve. Stir in Fritos until well blended when serving.
https://easypeasypleasy.com
Seriously, can it get any easier?
Don't forget to sign up. I wouldn't want you to miss a moment of all things Easy Peasy Pleasy.
Subscribe to Blog via Email