Once the candy corn is on the grocery store shelves it's time for some Baby Ruth Candy Corn Snack Mix!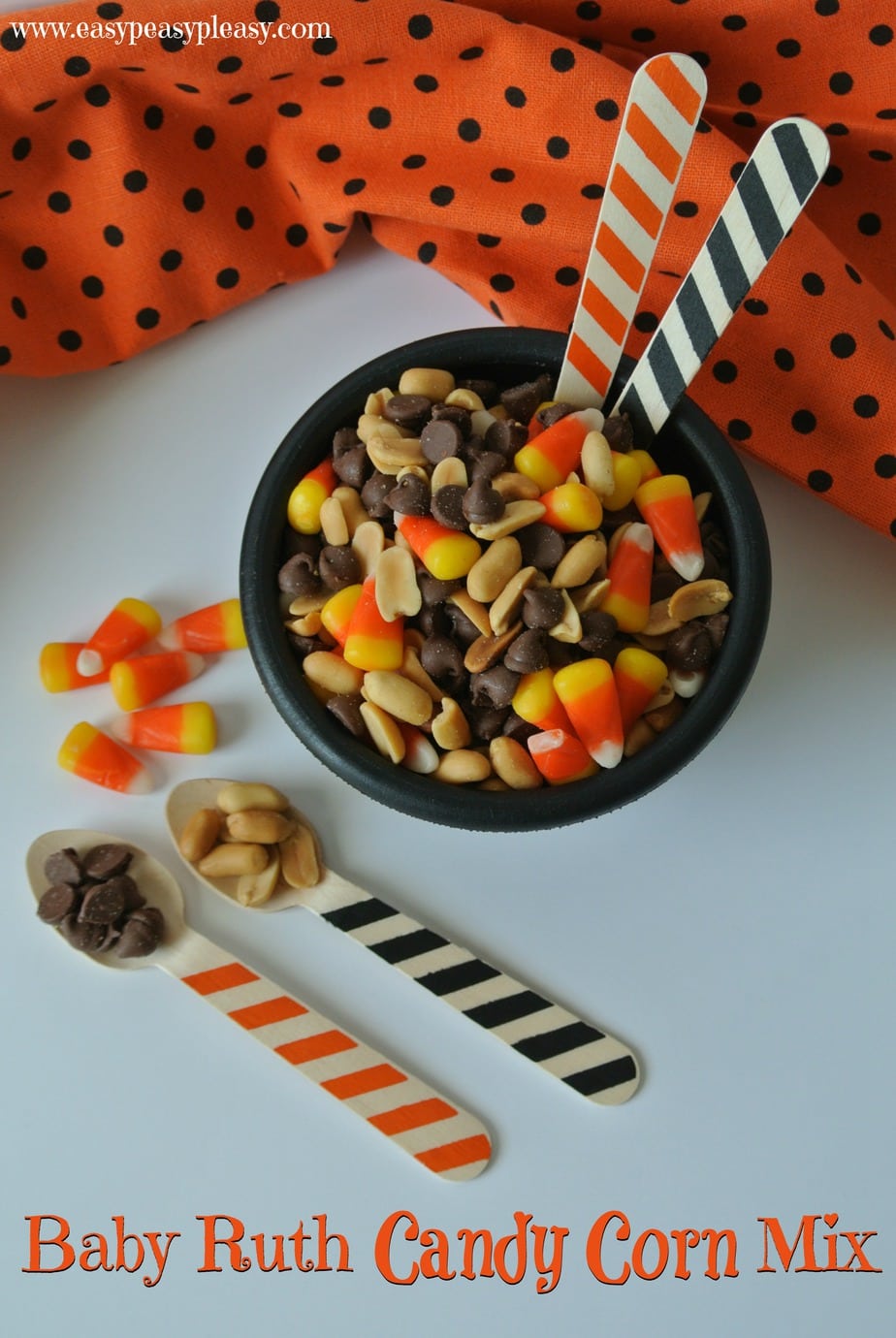 Every time I say "Baby Ruth" it takes me back to The Goonies movie. I still love that movie to this day. Sorry, I just had to put that out there. Don't worry this post isn't about a movie. It's about a simple 3 ingredient snack that taste just like a Baby Ruth. This is one of those mixes we always whip up in the fall. I'm guessing the only reason we always make this snack mix in the fall is the candy corn. Candy corn seems more readily available around Halloween.

I remember years ago when Deb (my sister-in-law) popped open a Tupperware bowl that was full of peanuts and candy corn and she said, "grab a handful, it's good." I thought what's the big deal? I took one bite and I was hooked. The peanuts and candy corn mix tasted just like a Payday candy bar. Yummo! I've decided to take it one step further to achieve the taste of a Baby Ruth candy bar.
It really can't get any easier. This is also a fun snack mix to throw in a treat or goodie bag to pass out as trick or treats on Halloween night!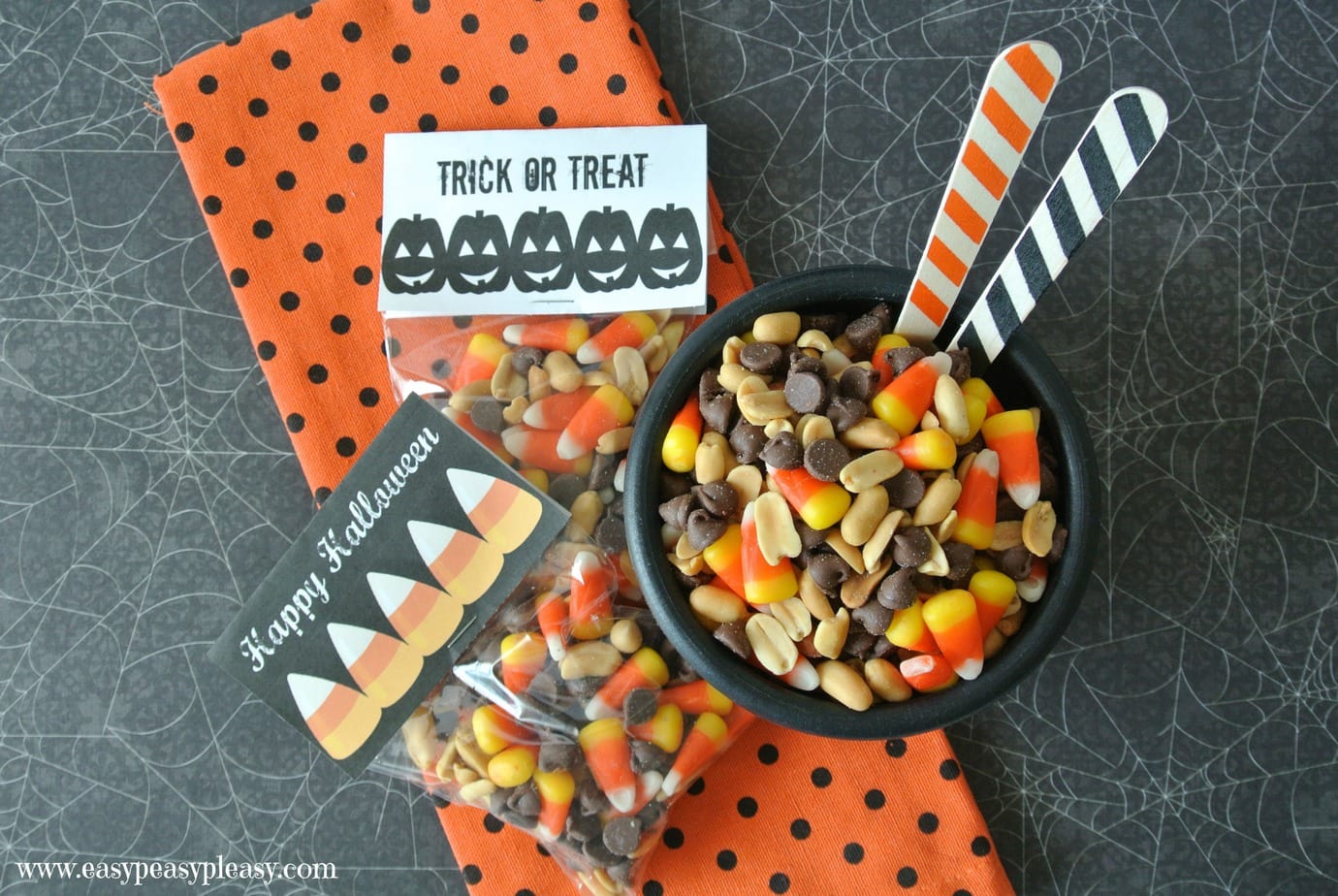 Did you see the cute little treat bag toppers? You can find the free printable treat bag toppers here.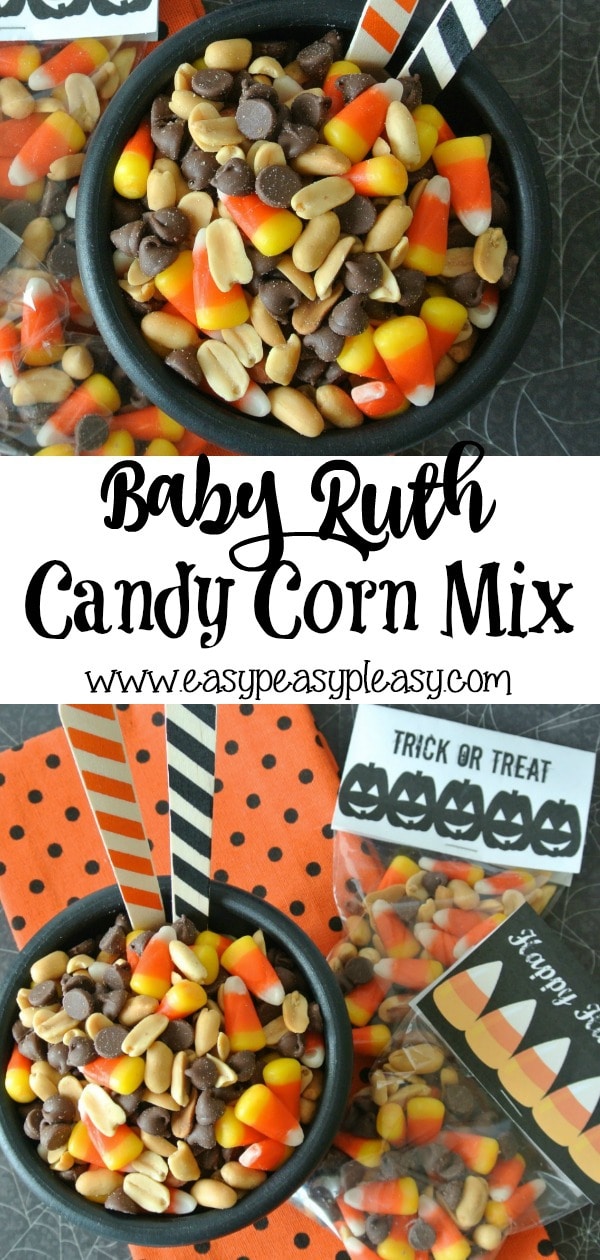 Baby Ruth Candy Corn Snack Mix
Ingredients
1 bag candy corn
1 bag chocolate chips
1 can peanuts
Directions
Mix all ingredients in a large bowl. Keep container covered for freshness. Eat and enjoy!
easypeasypleasy.com
Make sure and sign up with your email to get all things Easy Peasy sent right to your inbox.
Subscribe to Blog via Email