Halloween is approaching soon and I've been having a ball making sweet treats like this Monster Munch. I found this cute little hand towel that says, "A witch and her little monsters live here." I think the towel is so adorable and I love all the spooky colors. Right then and there the towel became my inspiration for this treat.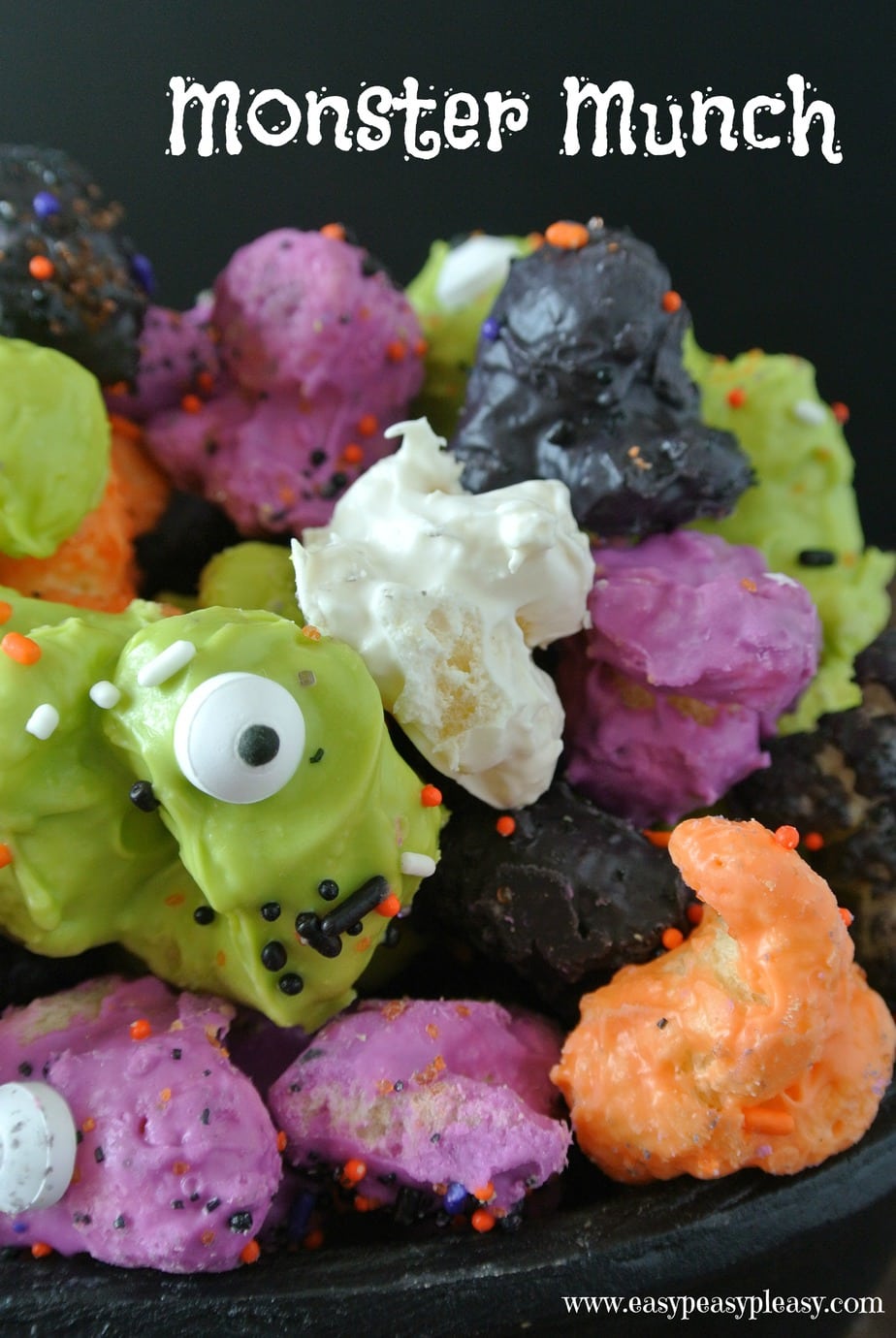 Monster Munch is based on a recipe I make all the time. If you have ever browsed around my blog, you may have seen a version for St. Patty's Day, Easter, 4th of July, Minions, etc. Well, I couldn't leave Halloween out. I decided to try out a spooky version and a not so spooky version that I will be sharing with you soon. This recipe is one of my go to kinda treats. It is a super easy recipe and I'm having fun transforming the basic recipe for all the different holidays.

Not sure what Puffcorn is….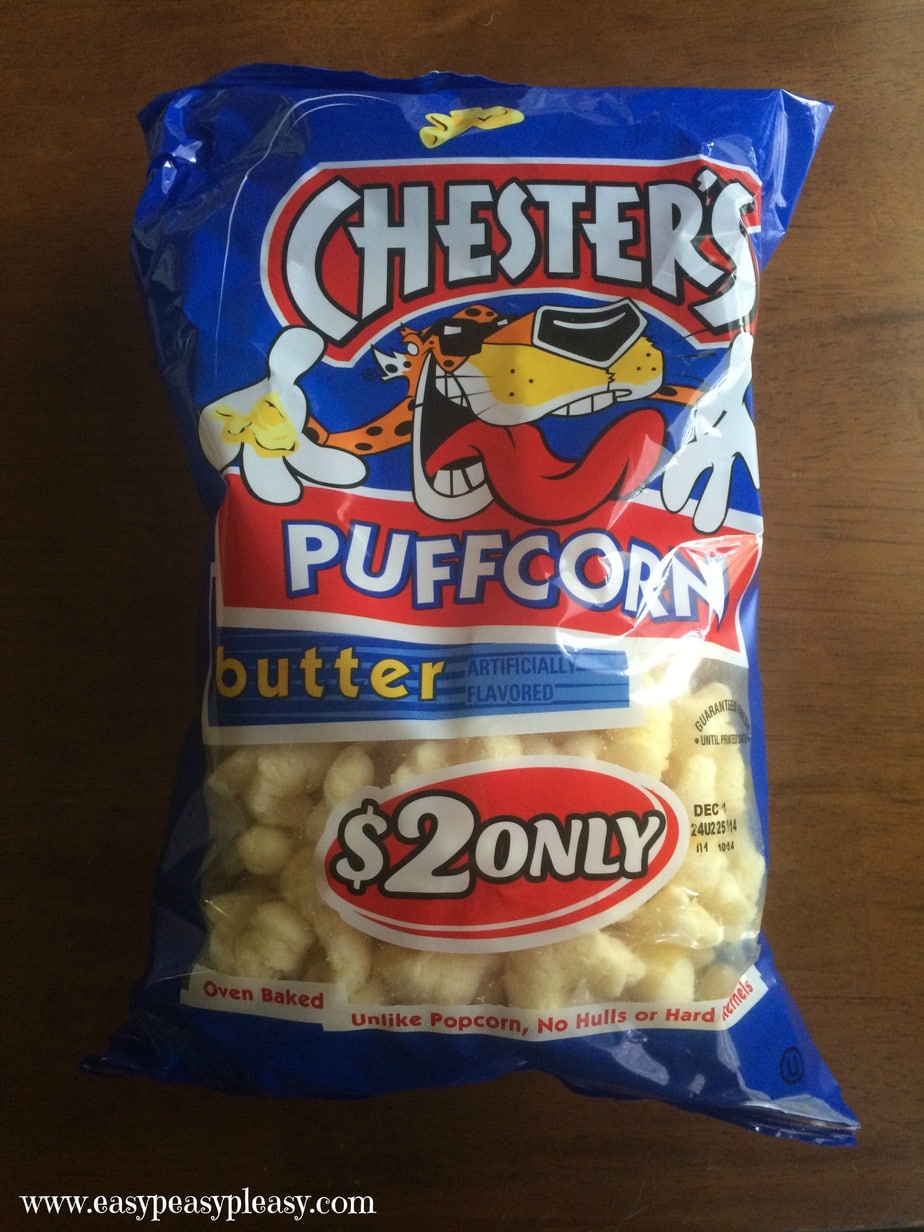 You can find it in the chip aisle.
This recipe makes a ton but it will get gobbled up. Set out a big bowl on the counter and see how long it lasts. lol! It's the perfect Halloween treat and works great for classroom parties. I have some cute printable treat bag toppers that actually match the Monster Munch. The link can be found below.
I have some other fun Halloween treats you should check out.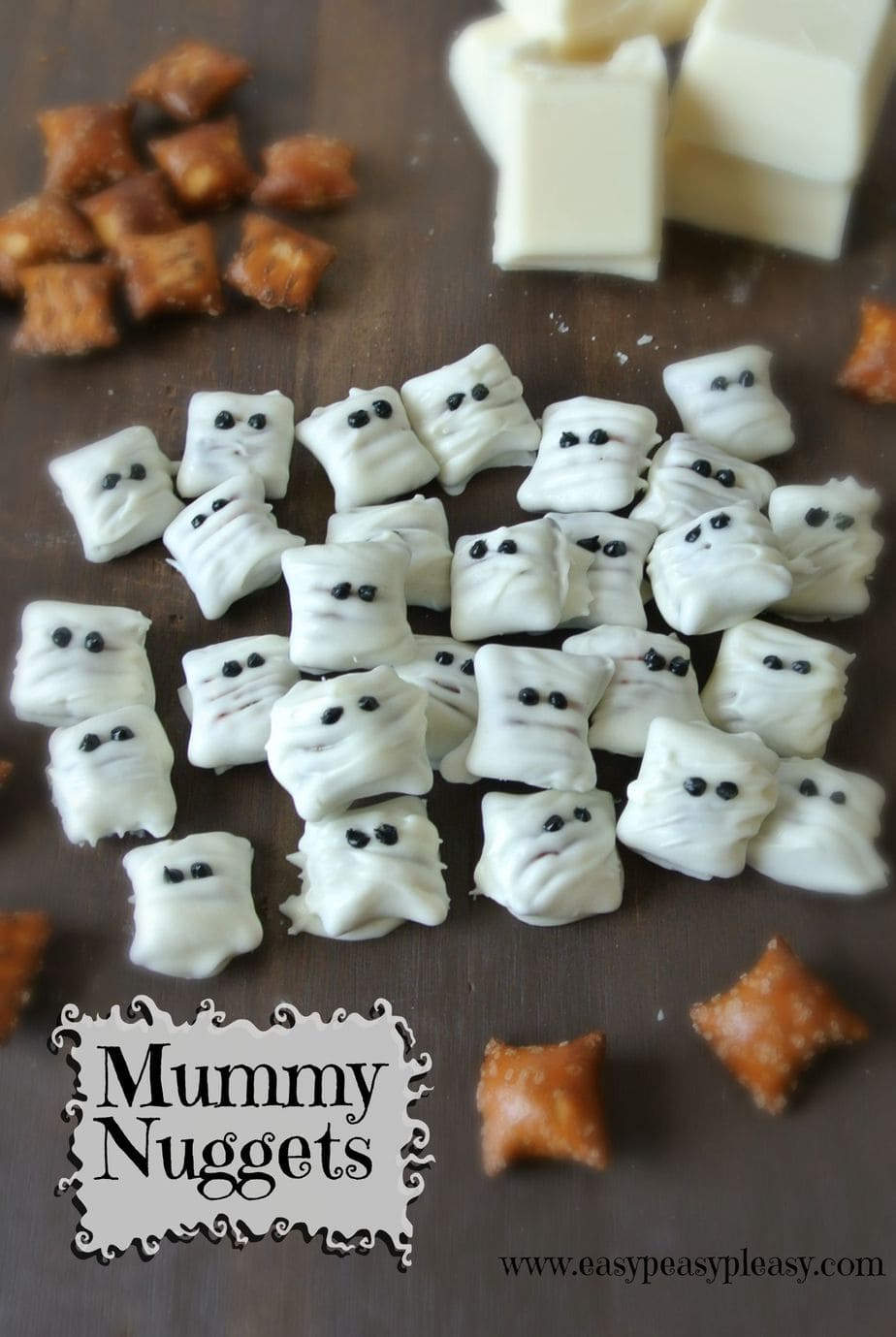 Trick or Treat Mummy Nuggets can be found here.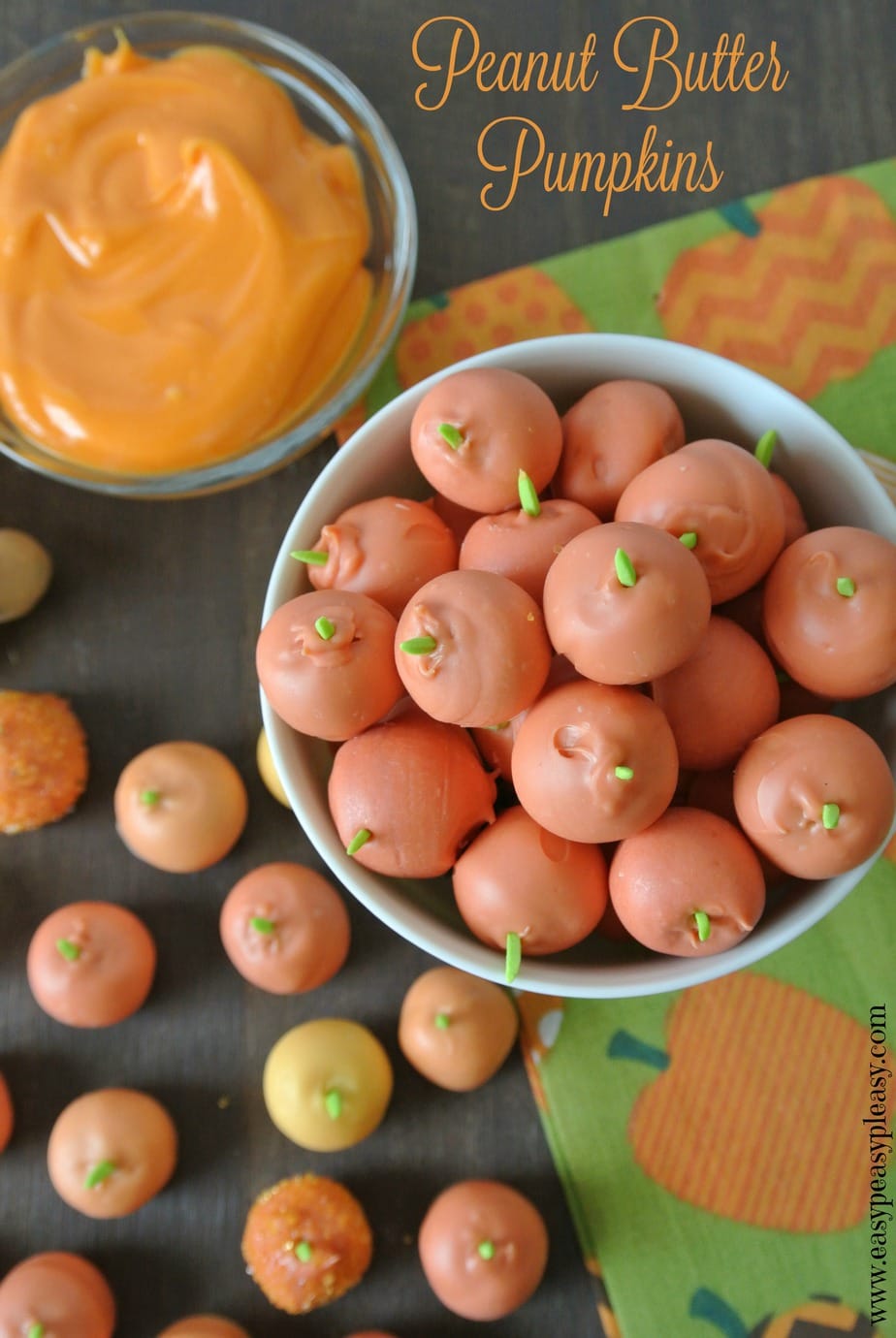 Easy 3 Ingredient Peanut Butter Pumpkins can be found here.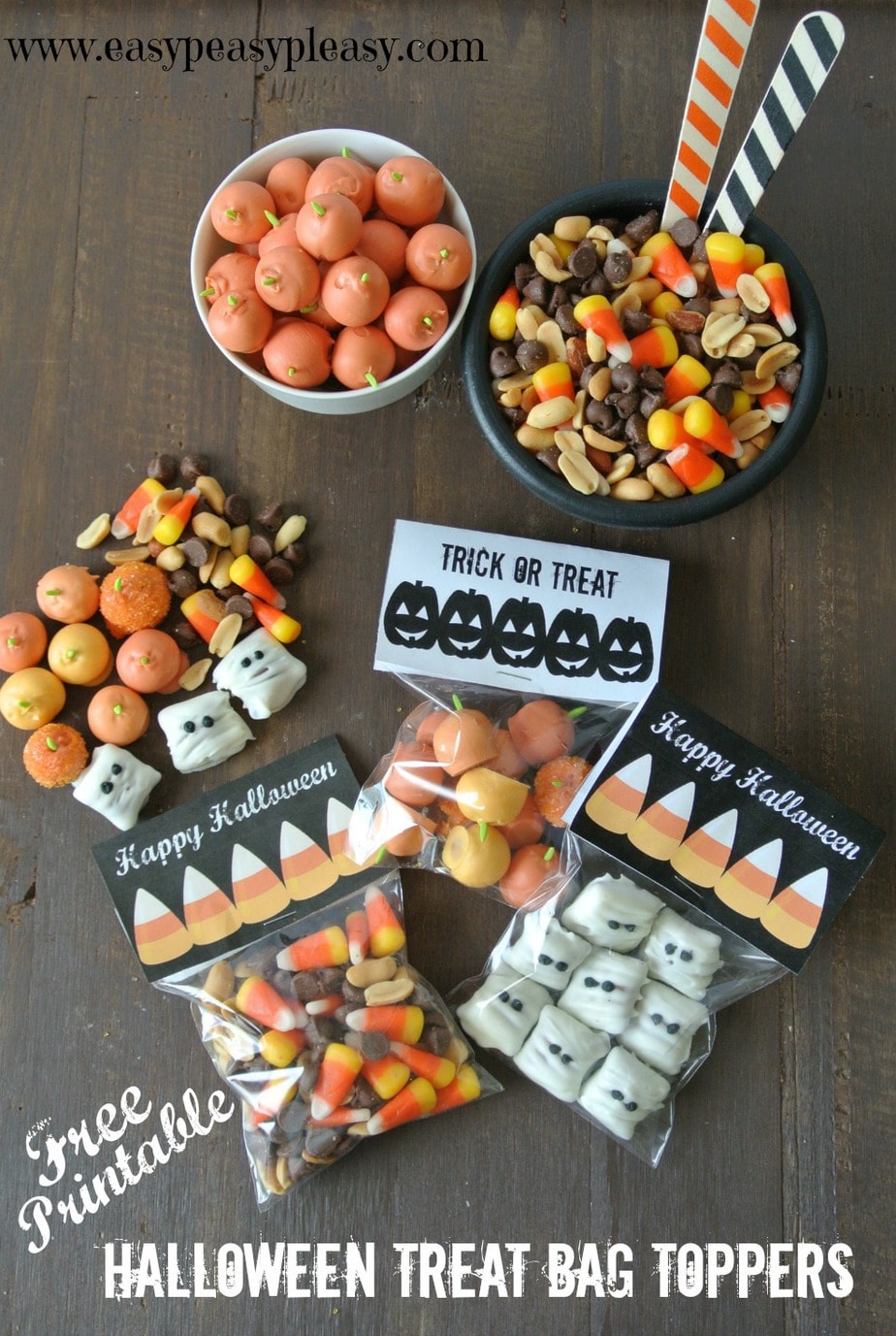 Need some treat bag toppers? You can find them here.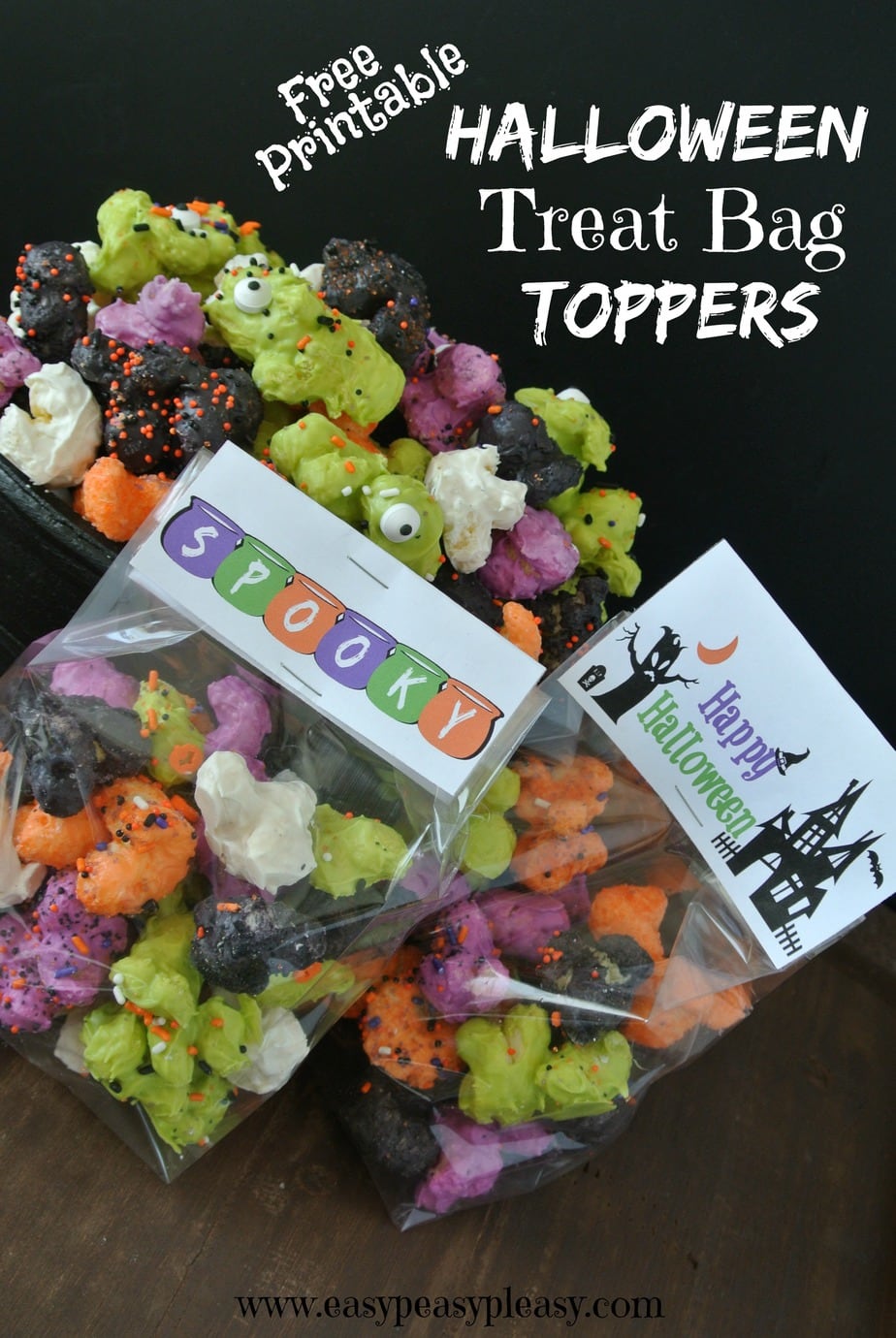 Spooktacular Treat Bag Toppers here.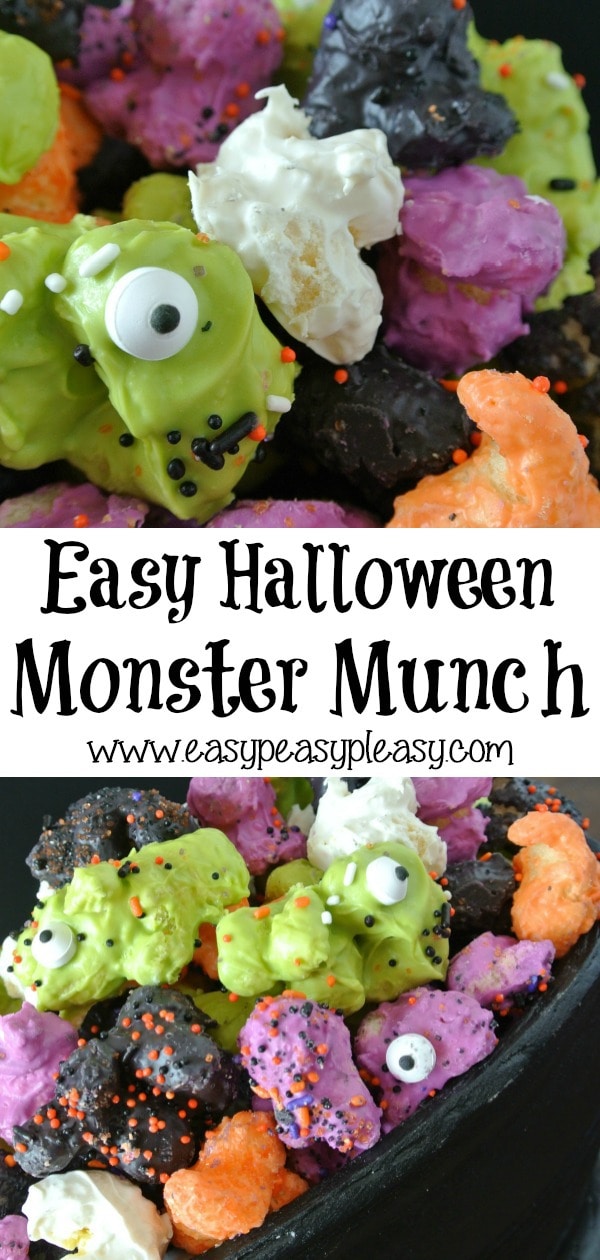 Monster Munch
Ingredients
Puffcorn butter flavored, 4 bags
Candy Melts, black, orange, purple, green, white
Sprinkles
Directions
Melt 1 bag of Candy Melts according to package directions in a large bowl. Mix 3/4 of a bag of Puffcorn until well coated. Spread the coated Puffcorn onto wax paper. Pour sprinkles on the coated Puffcorn.  Let candy coating set. Continue steps with other candy melt colors. Use the left over Puffcorn in the bags to mix with your final color. Once all candy coating has set up, store in air tight container until ready to enjoy.
easypeasypleasy.com
I have some more Halloween treats coming your way soon. If you don't want to miss out, make sure and sign up with your email to get all things Easy Peasy sent right to your inbox. You can also follow along on my favorite social media by clicking on your favorite icon below.
Subscribe to Blog via Email