Hello Ladies and Gentlemen! I am so excited to finally share with you one of the projects that has kept me partially MIA from the blog lately. As you may or may not know, I'm wrapping up my 2nd year as the PTO president of my child's school. One of the duties of the PTO is to celebrate Teacher Appreciation Week and celebrate we did! Let me show you all the fun we had as the pictures guide the way. You aren't going to believe this but the whole event (besides food) was done for less than $140! It's time for you to take a trip down the rabbit hole for an Alice in Wonderland Teacher Appreciation Week long Mad Hatter Tea Party!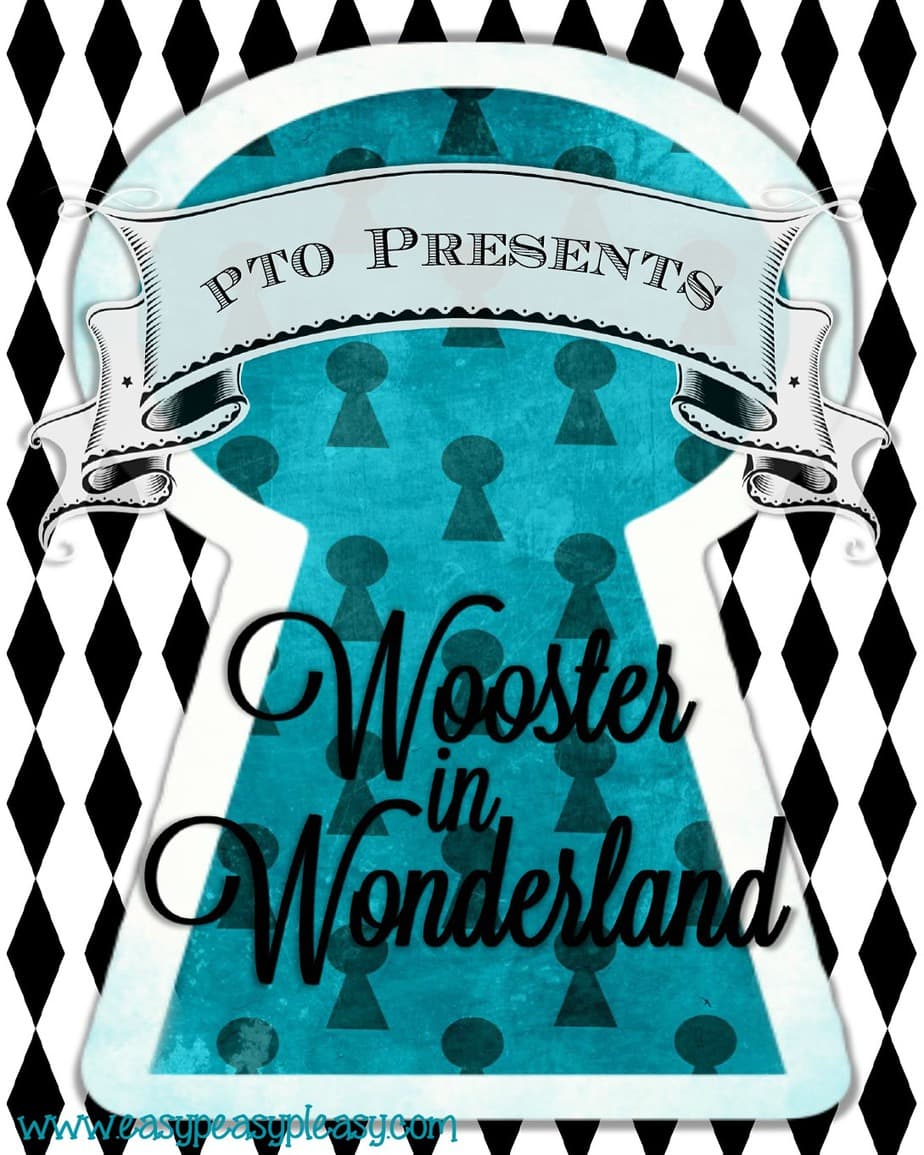 Alice In Wonderland Teacher Appreciation Week
First, I want to set the mood! For an event like this, there must be a grand entrance!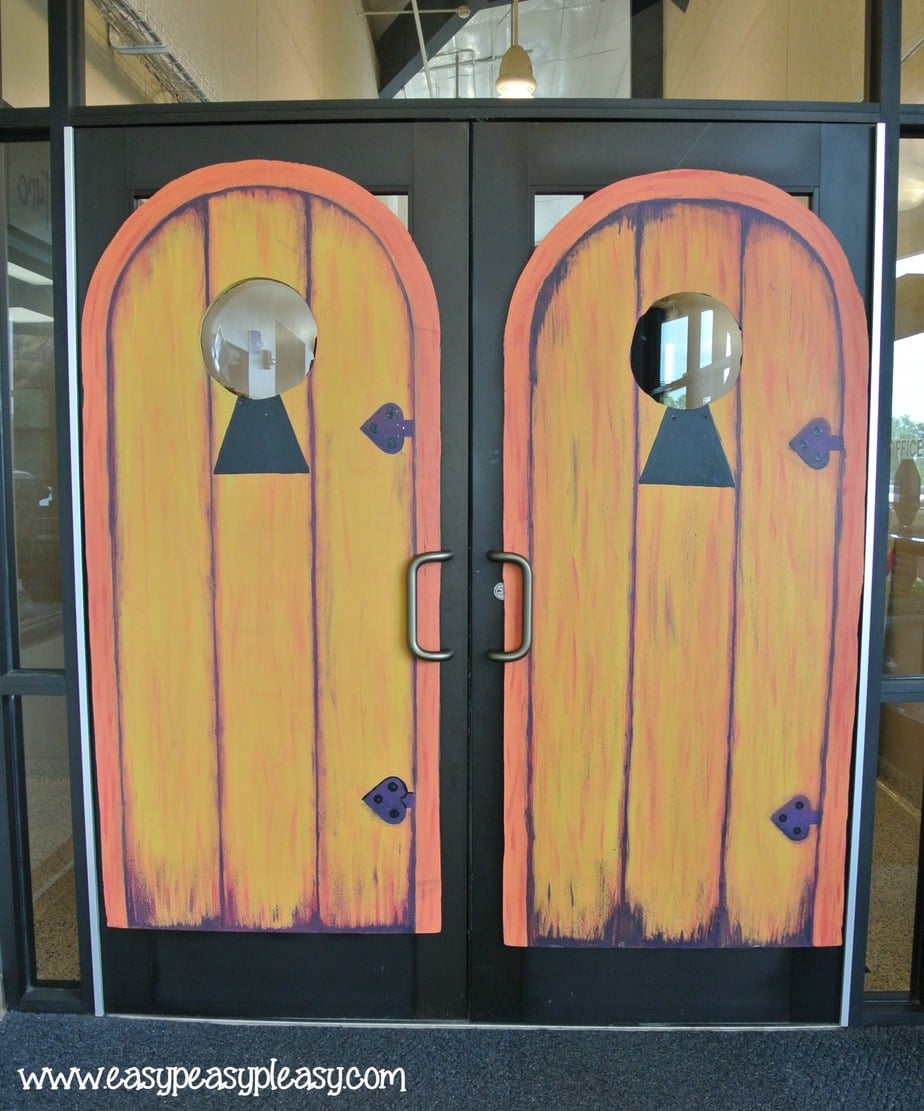 These doors, (items you will see later)the giant playing cards, astro turf, and topiaries were all provided by a local business called Events. We are lucky enough to have the owner of Events as a parent on our PTO! Seriously, walking through her warehouse was a party planners dream!!!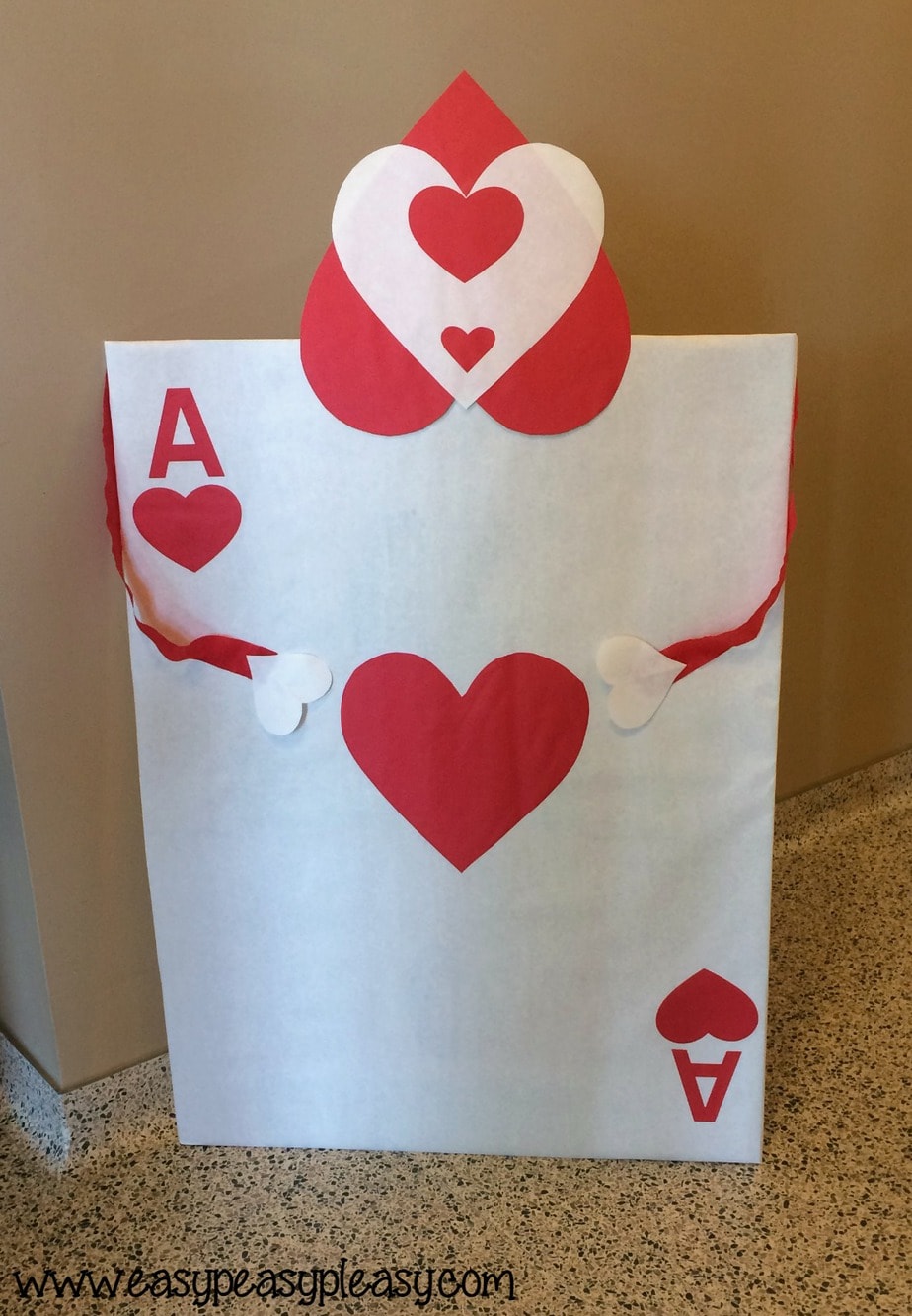 These cards were one of the easiest things made! Giant pieces of cardboard, craft paper, and streamers were all it took! Two soldiers, on each side of the hall, greeted you as you entered the hallway.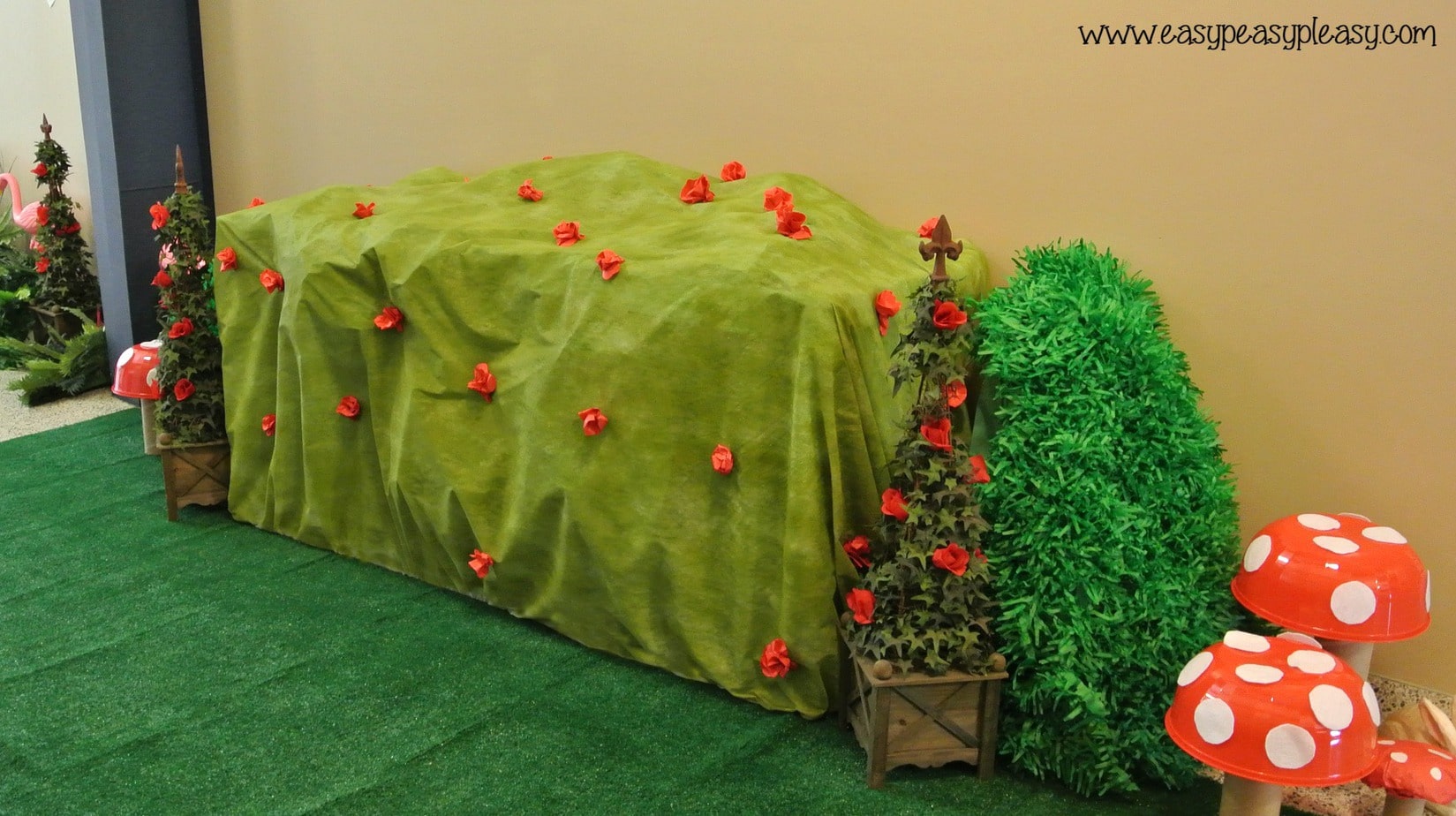 No Alice in Wonderland party would be complete without red roses! The way to make the biggest impact was to make giant shrubs. Big appliance boxes (from a local store, Cajun Brothers) were used as the base. We covered the boxes with a gossamer type fabric that was spray painted green. We added crumpled up craft paper under the fabric to give some definition. Then my amazing cohort, Trissa, made little red roses out of craft paper that were hot glued to the fabric.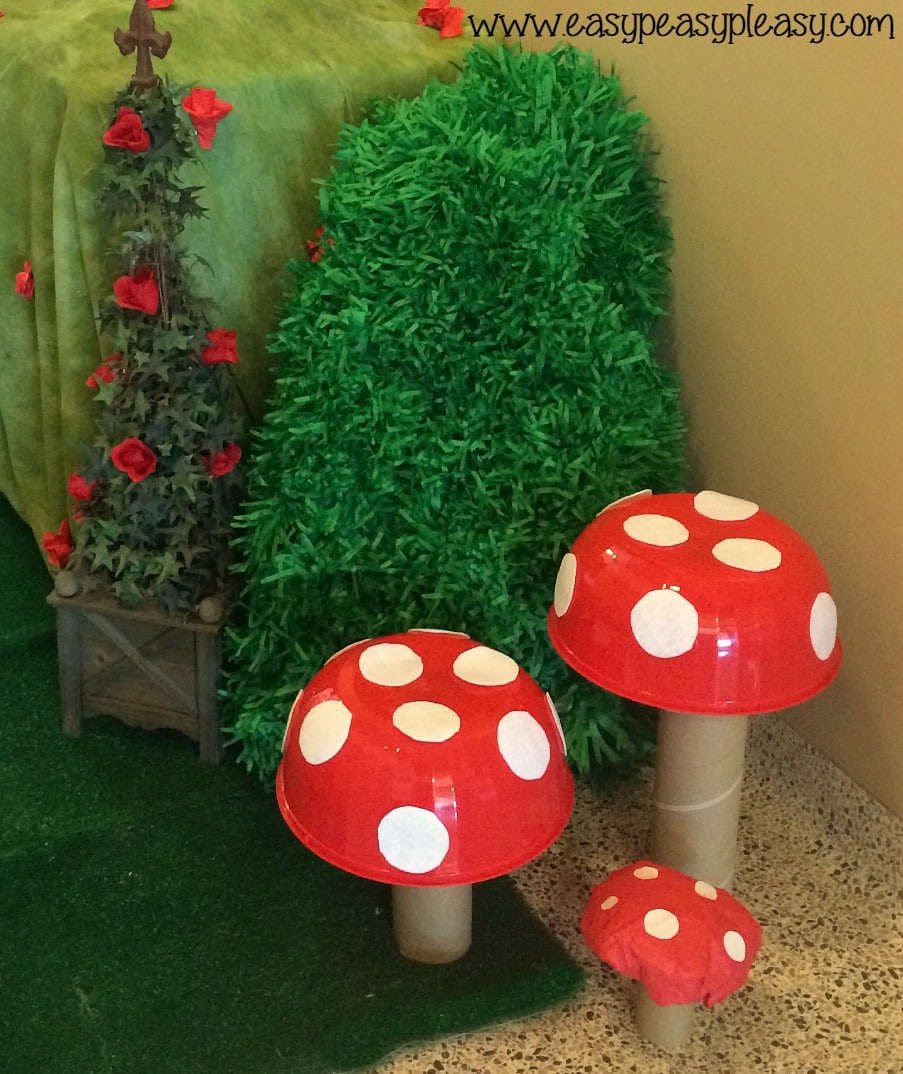 We added roses to the topiaries that were purchased from the Dollar Tree. We used carpet rolls for the bases of the mushrooms and dollar tree red bowls for the tops. A little felt and some double sided tape made up the dots.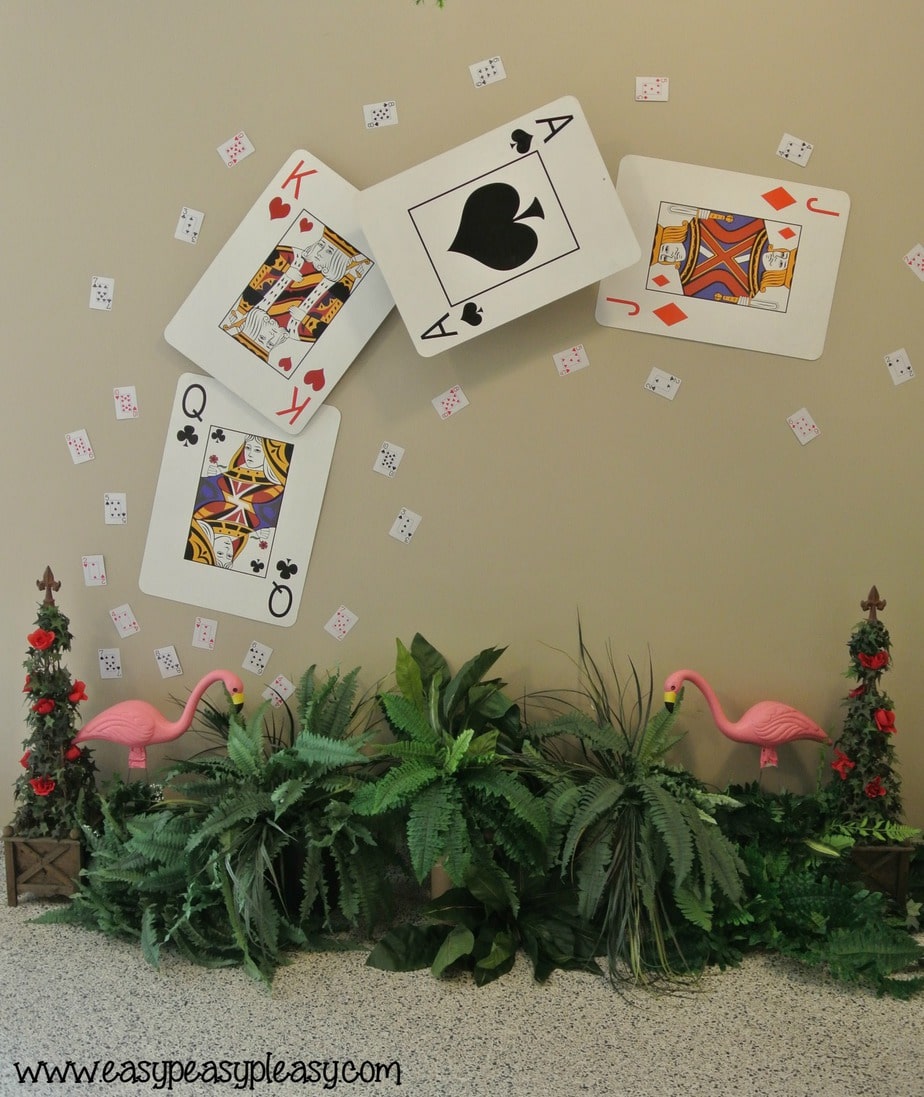 There was a blank wall that needed to be filled so we used these giant playing cards. If you look closely at the picture, you will see shadows from some of the cards. That is because we went for a 3D effect and some of them are lifted out from the wall.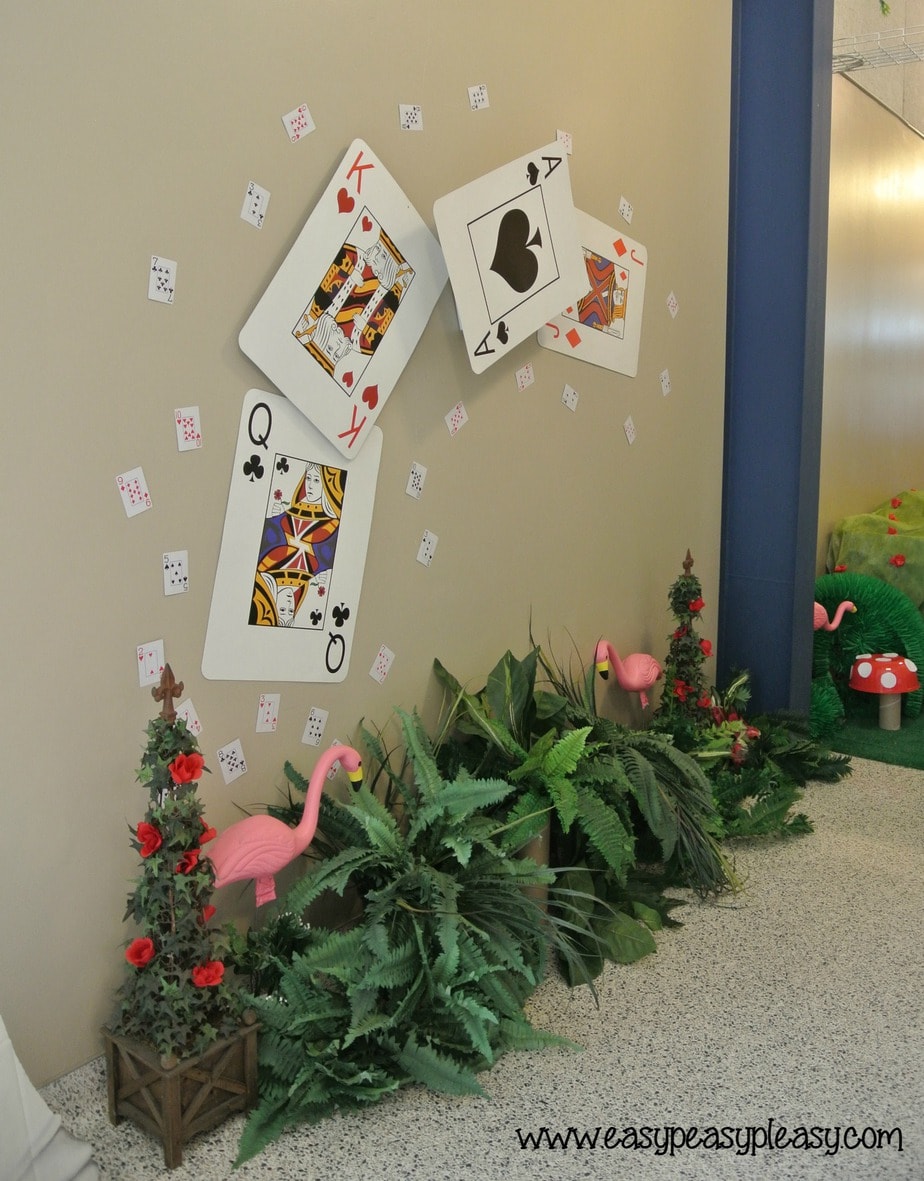 The only thing left to show you from the hallway is the giant tree with the rabbit hole.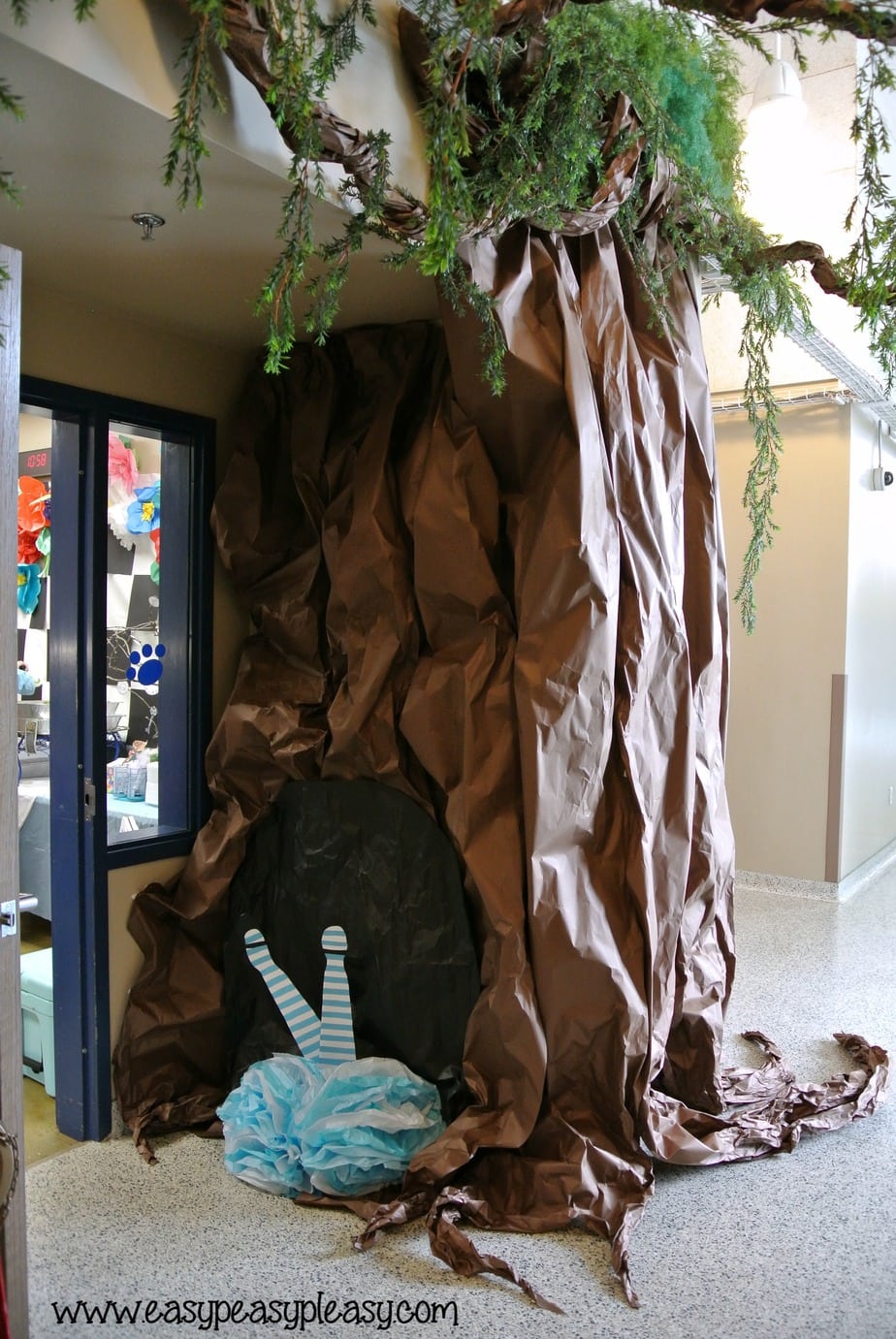 The tree was constructed using the giant rolls of craft paper that the school always has on hand and lots of greenery!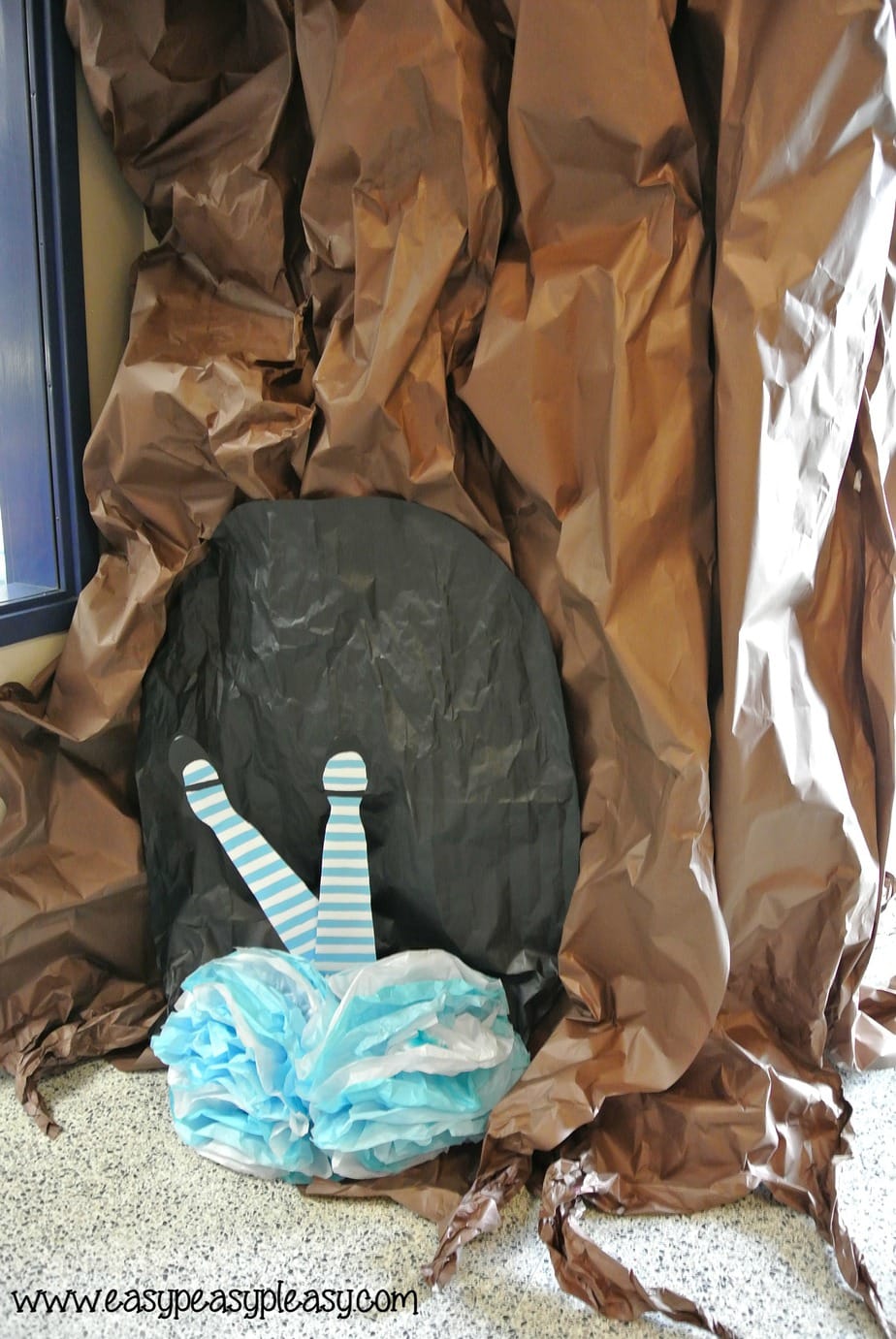 Alice was made using foam board, paint, and tissue paper. (Let me know if you need more details!)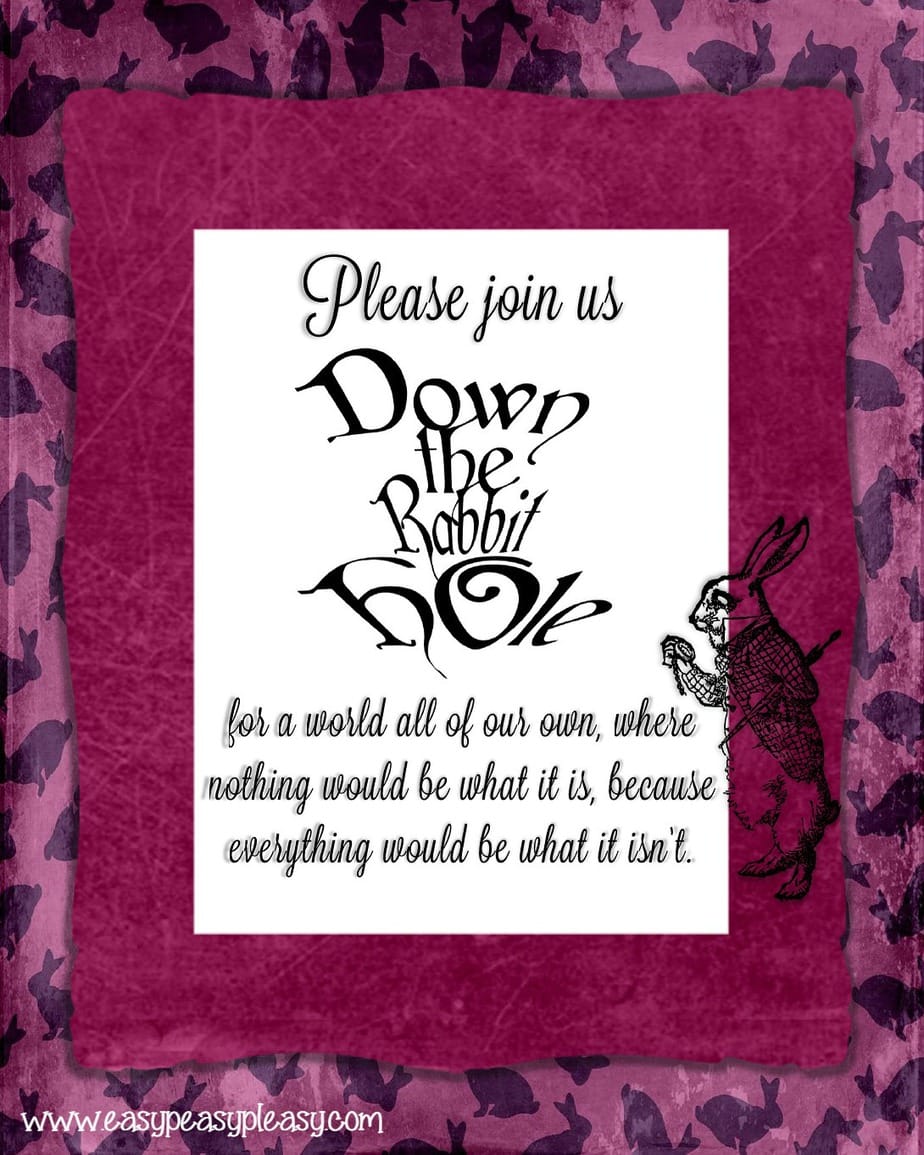 I created all the flyers and my 10 year old turned the flyers into a slide show that was emailed to all the staff members. The big obstacle was how to make the different foods we decided on work with the Alice in Wonderland theme…this is what I came up with….
None of the flyers would have been possible with Nadia at Art of Nadia! She has created some fabulous free Alice in Wonderland scrapbook pages and kits. I just layered up her scrapbook pages and turned some pages into new clipart…voila! Alice in Wonderland flyers! Thank you Nadia!!!!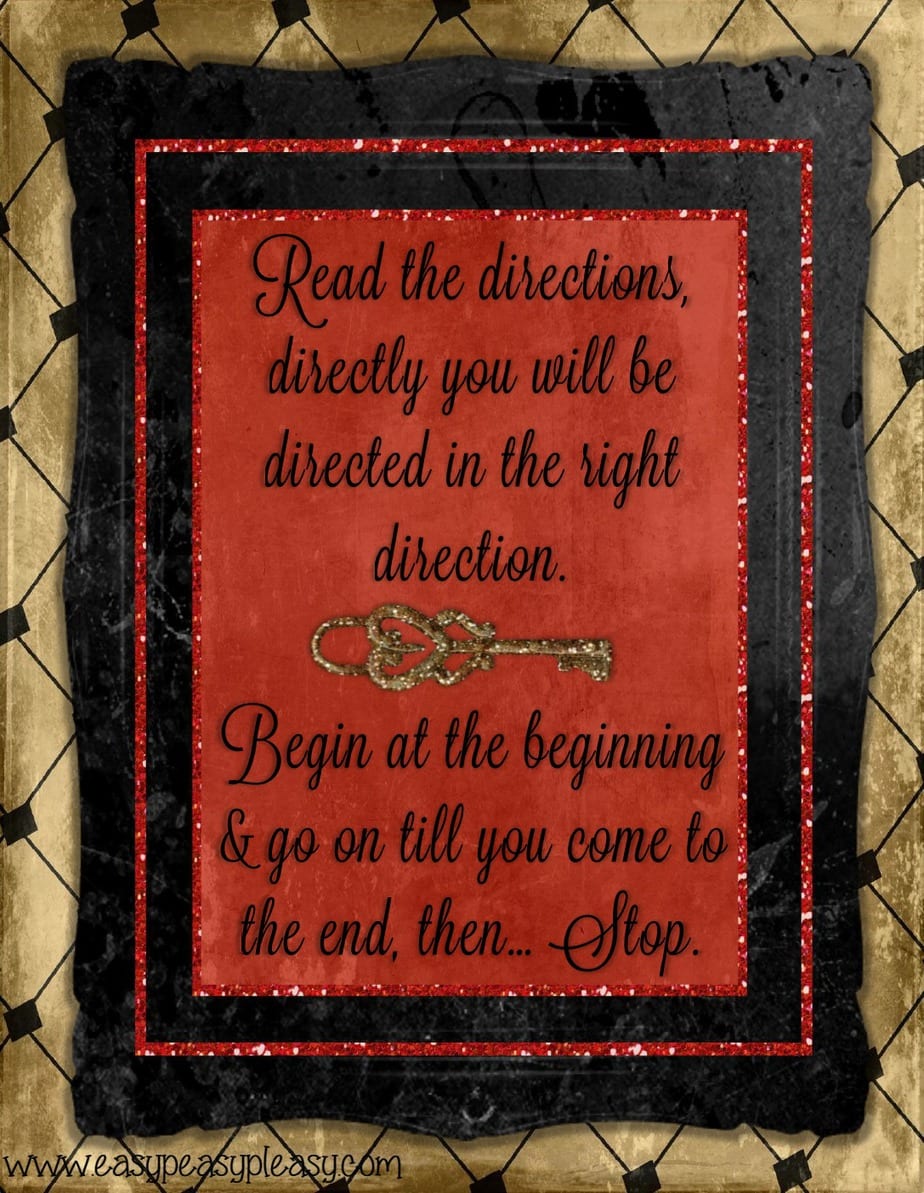 Now onto the Mad Hatter Tea Party!
When the teacher's walked into the lounge, this is what they saw…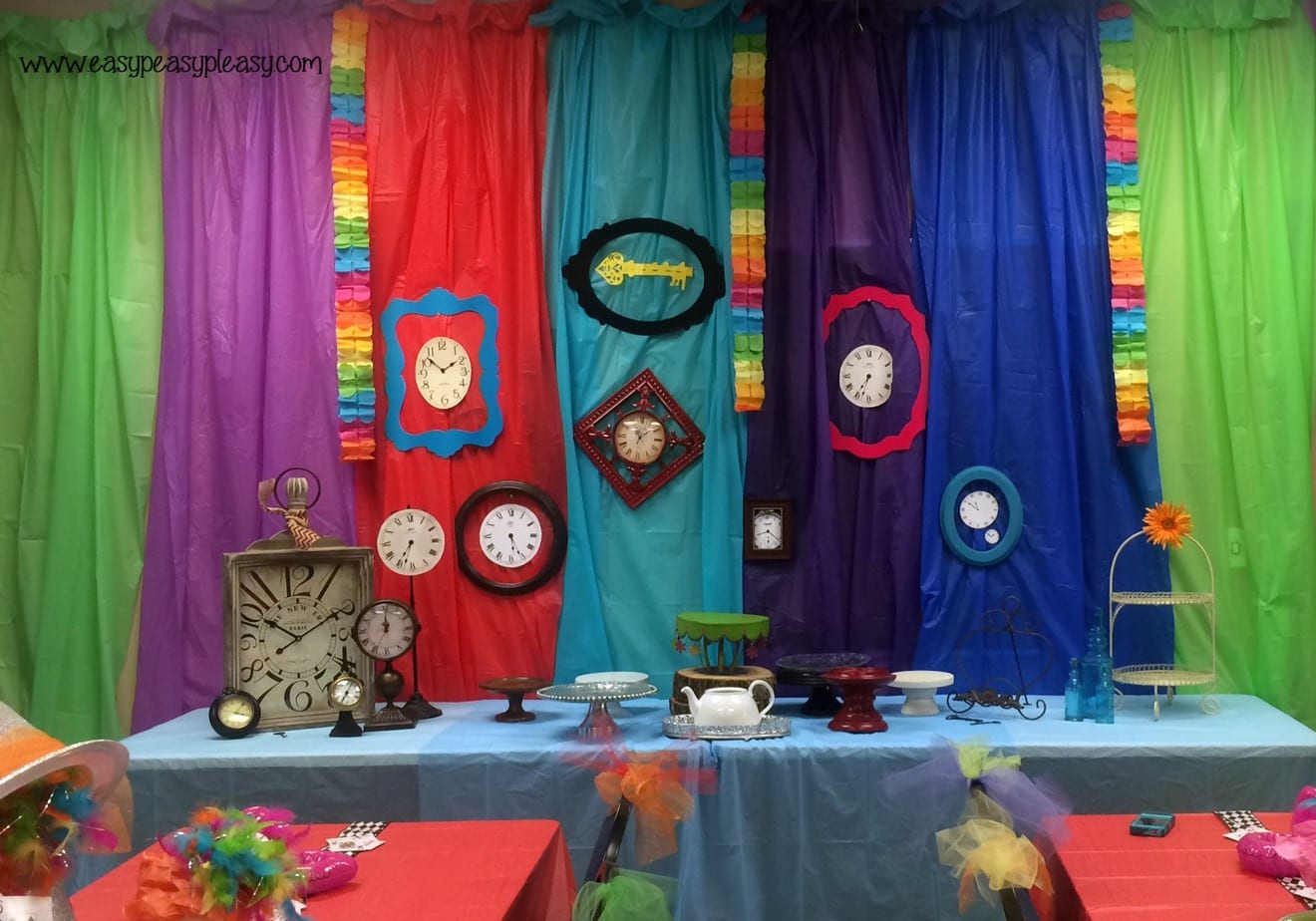 My partner in crime Trissa, had the vision! She used plastic table cloths for the backdrop and printed clocks that were cut out and laminated. Lot's of items were things scavenged from our houses! Just think frames and clocks to get you going in the right direction!
On the other side of the room…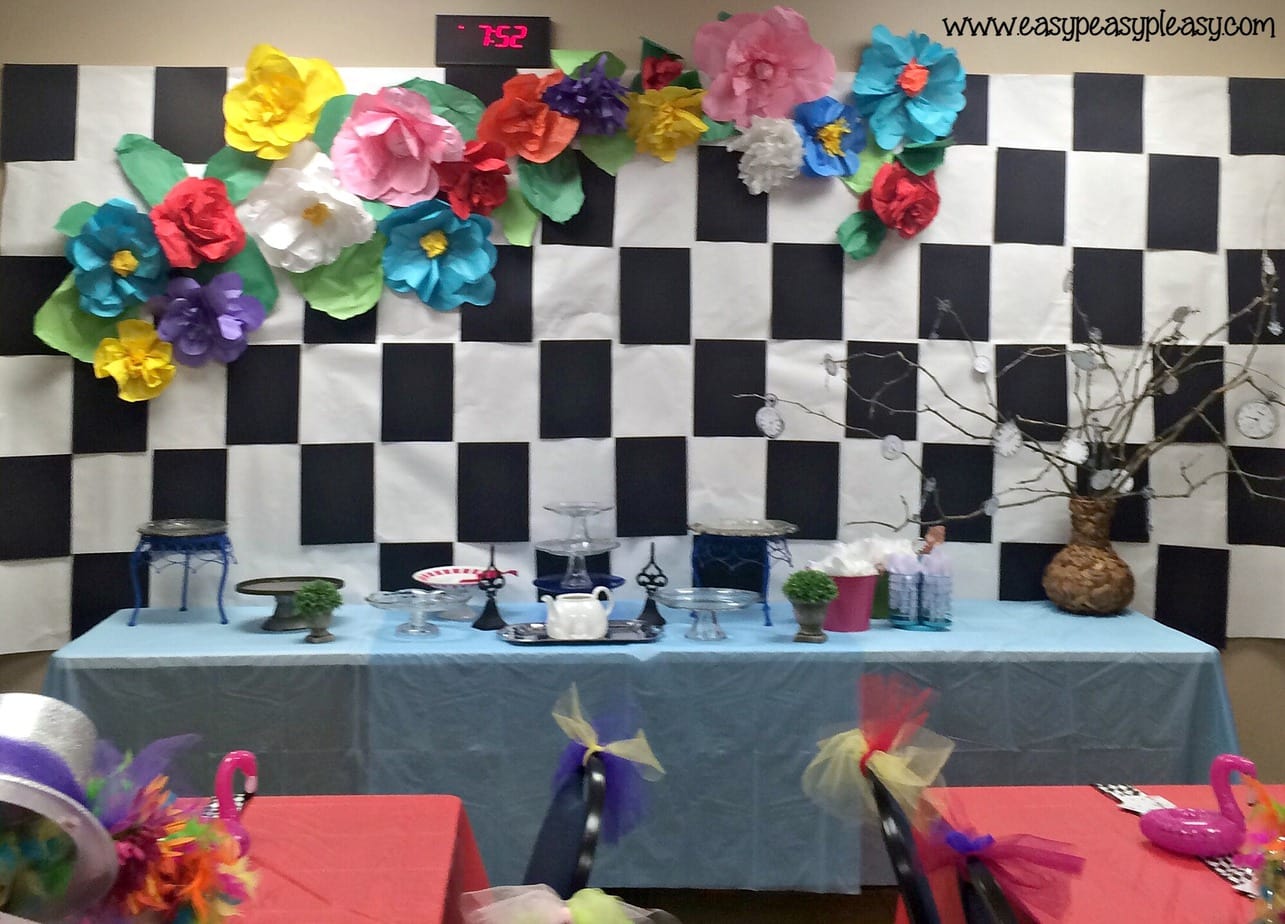 Big rolls of white craft paper were hung and black construction paper was placed to create the checkerboard pattern. Trissa made all of the flowers out of the big rolls of craft paper. Seriously, she hardly used scissors. Most was done by ripping the paper with her hands. It was crazy just watching her! She told me her family was sitting in the living room and she was making up a few and looked around and realized they were all watching her with their mouths hanging open. Umm…yeah, you just took flat paper and made 3D flowers in the matter of minutes! lol!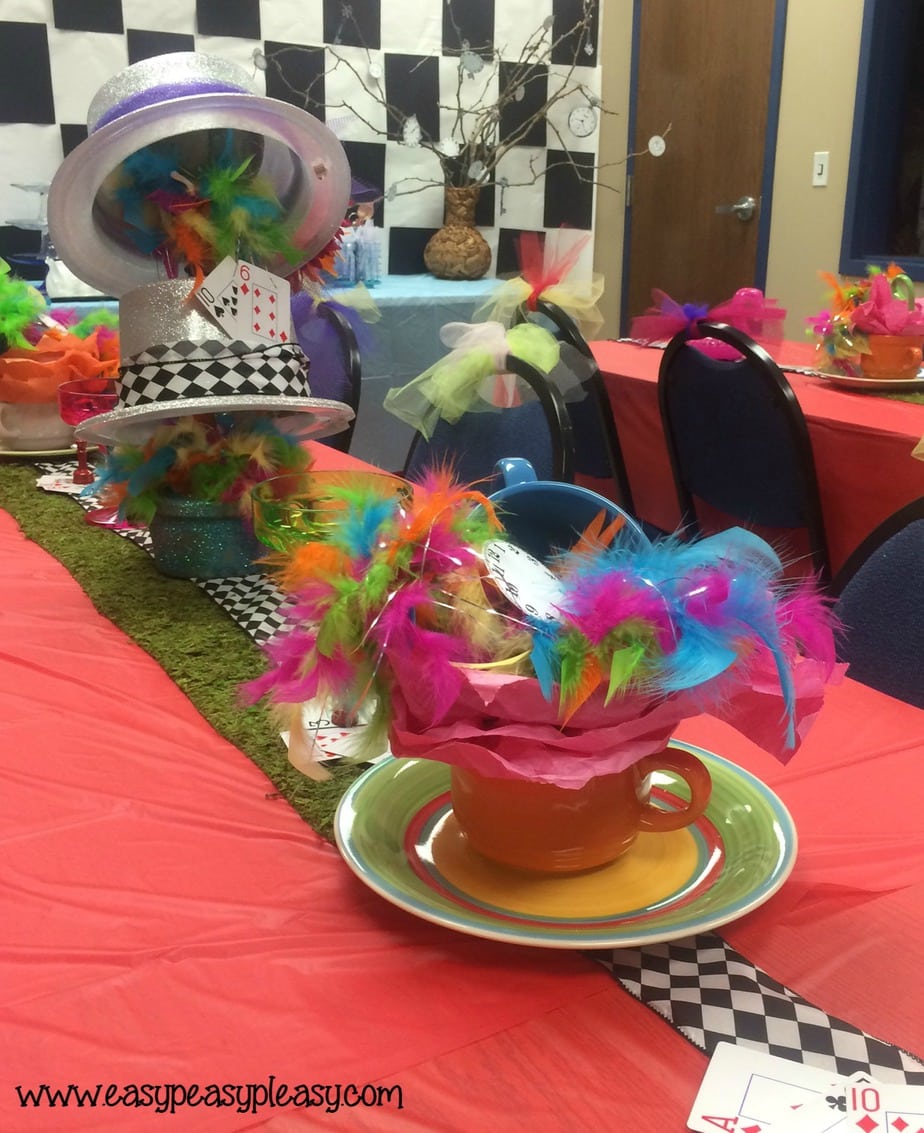 Another cool Trissa creation were these tea cups and hats! She ripped apart feather boas to add the color and placed in stacked tea cups…too cute! She also used topiary stands and party hats to make the center pieces. The hats were actually for the 4th of July. She removed the flag portion and made a small cut to fit the hat on the stand, then added ribbon, flowers, and playing cards.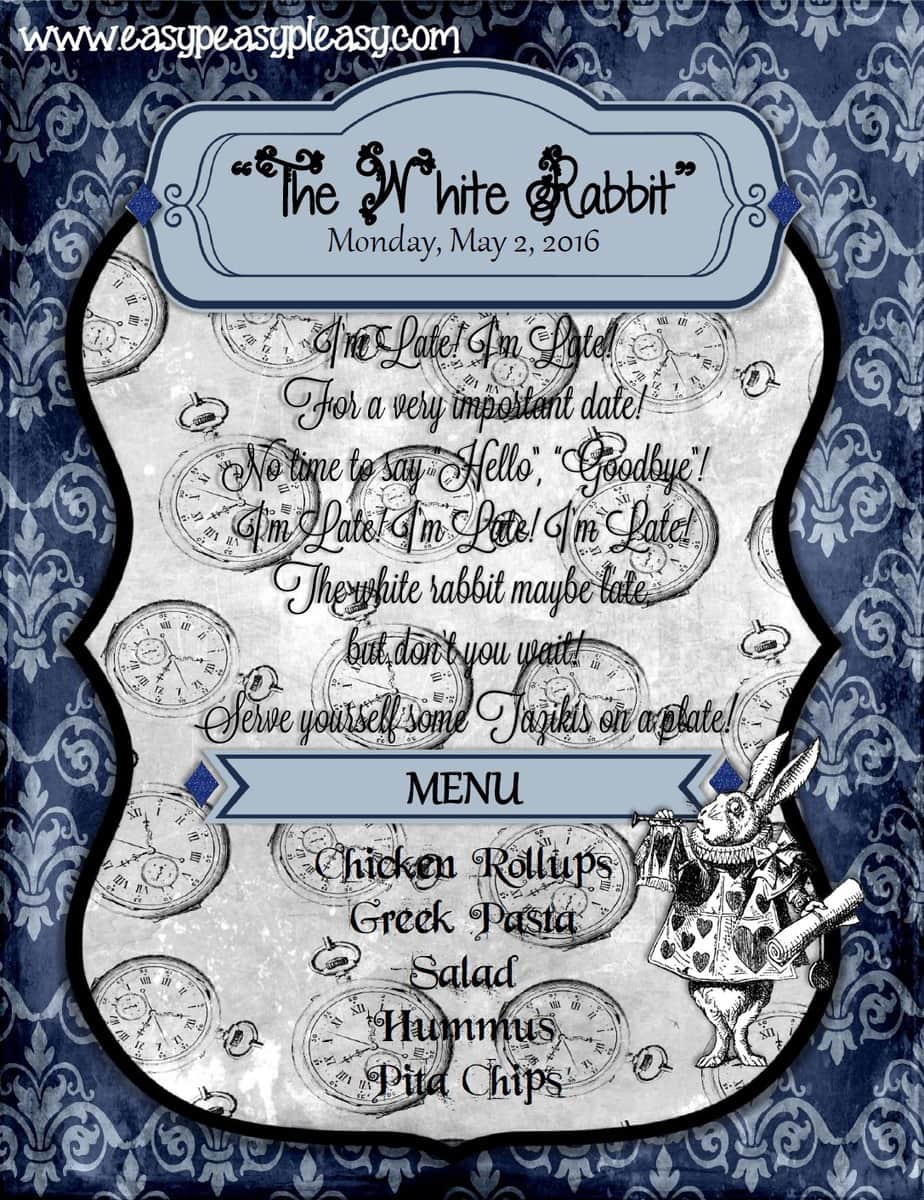 An itinerary was made for each day and the wording centered around some part of Alice in Wonderland and the food being served. As you can see in this flyer the food was catered by Tazikis.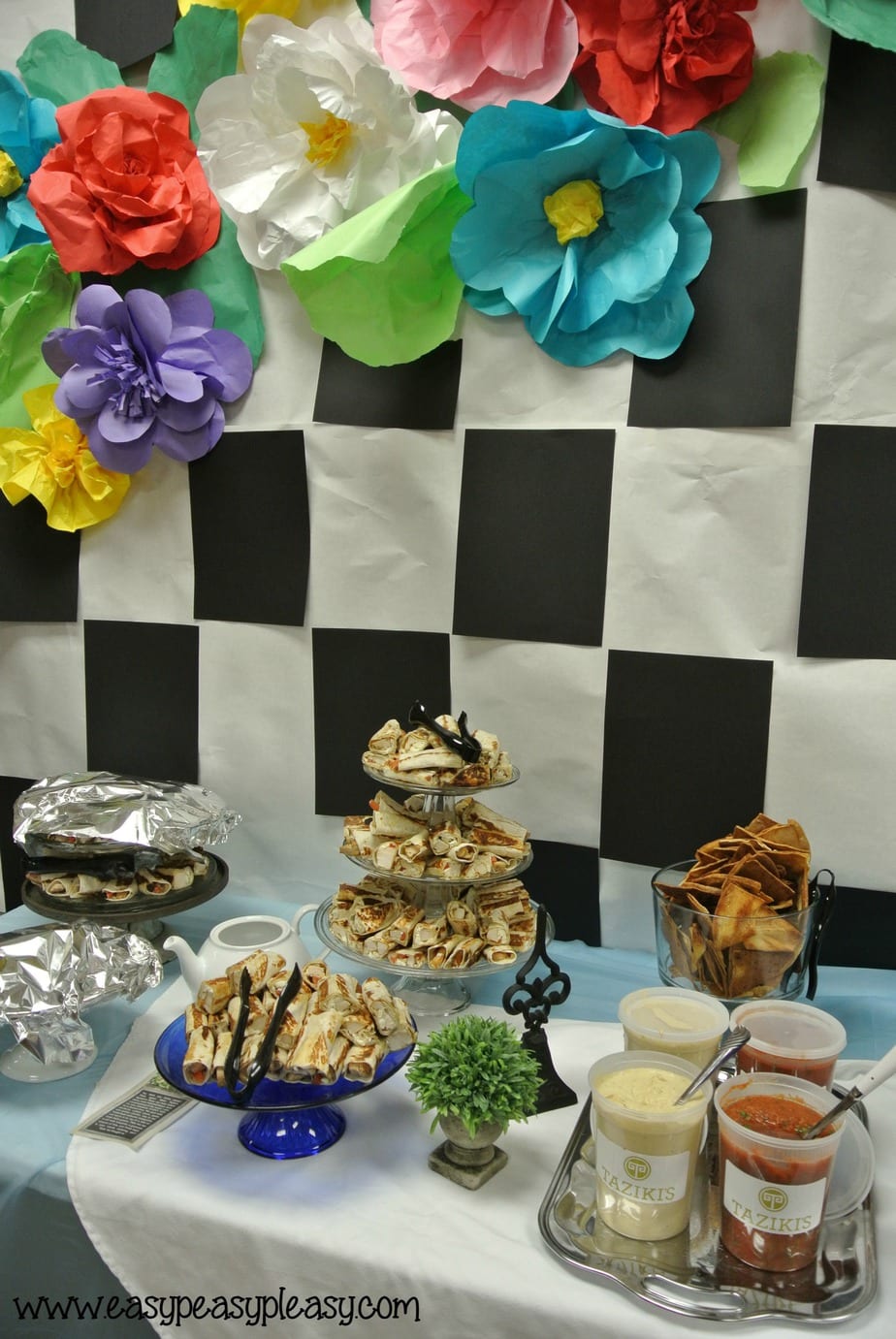 Next on the agenda…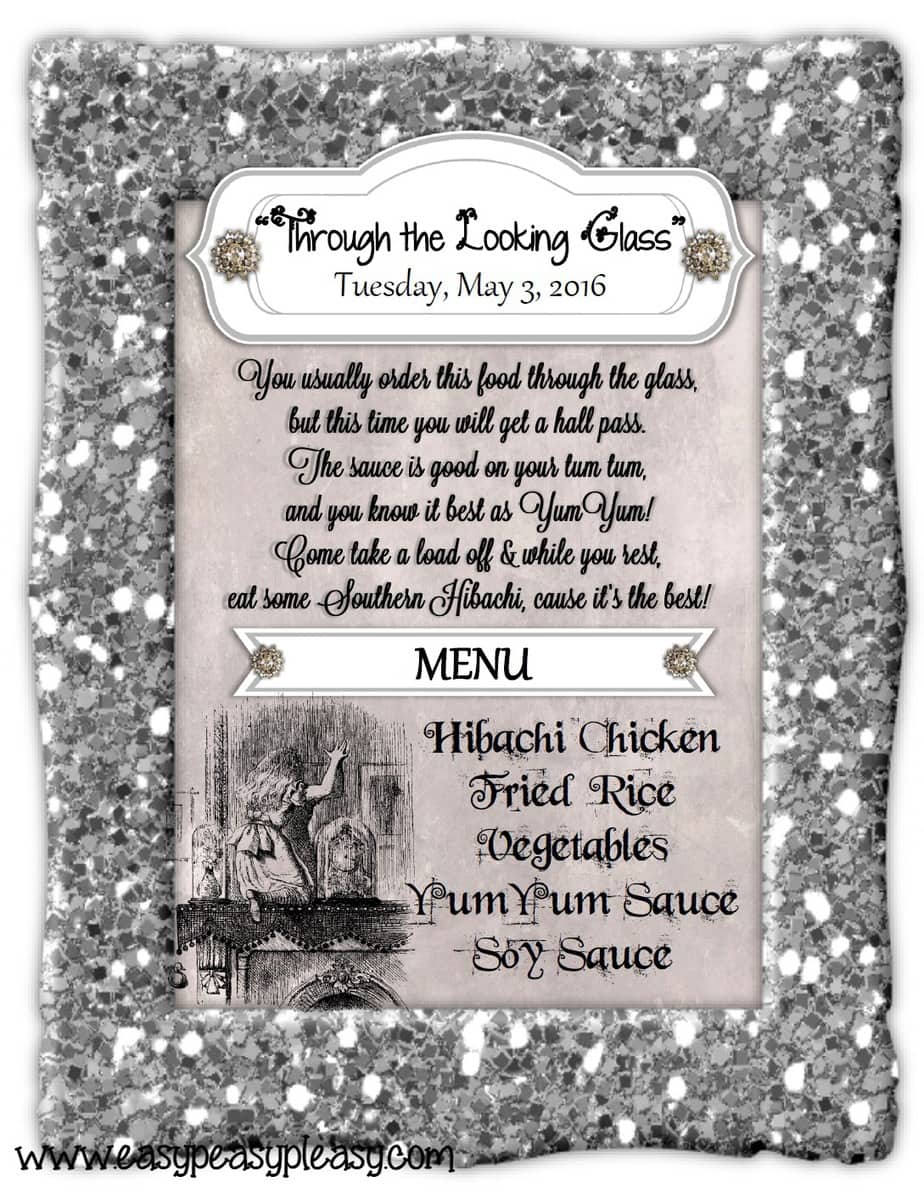 The food on Tuesday was catered by a local food truck called Southern Hibachi Express. It was their first time to cater and they were fabulous!!! Soooo much food!!!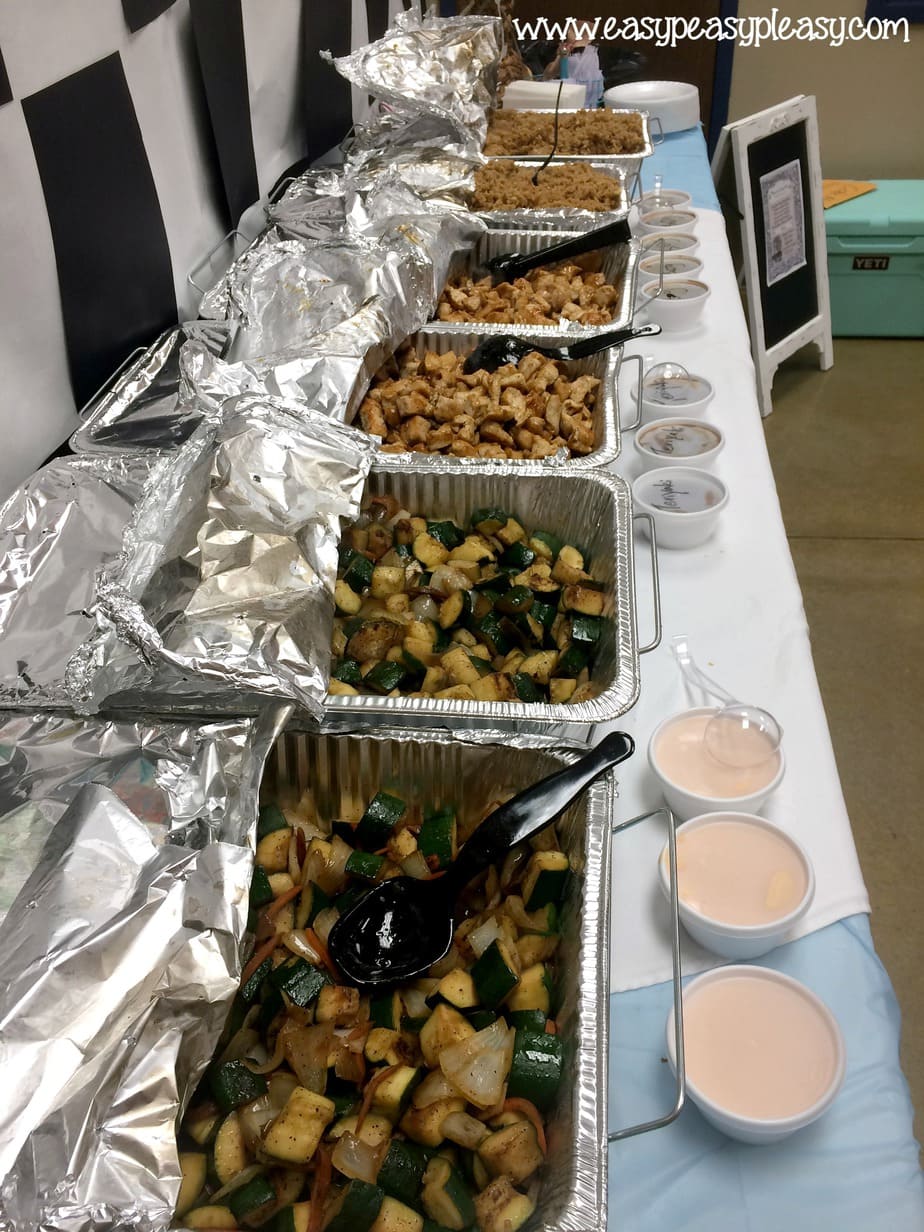 Wednesday was completely donated!
Krispy Kreme and Sonic generously donate to our teachers and showed some serious love! But how do you tie in donated donuts and drinks? It's time for the infamous Alice in Wonderland Eat Me and Drink Me labels.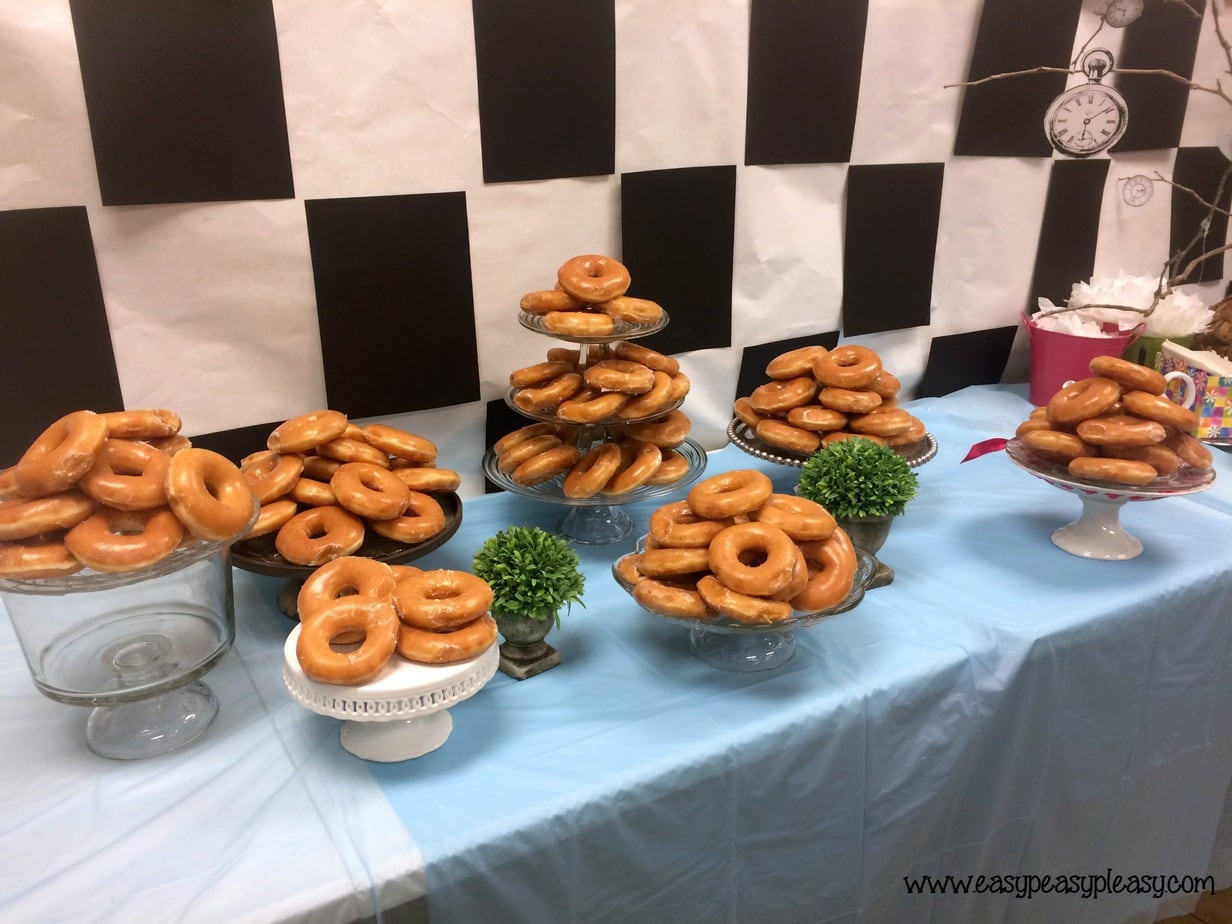 We even had our very own carhops deliver the drinks! You can find a printable Sonic drink sign up sheet here.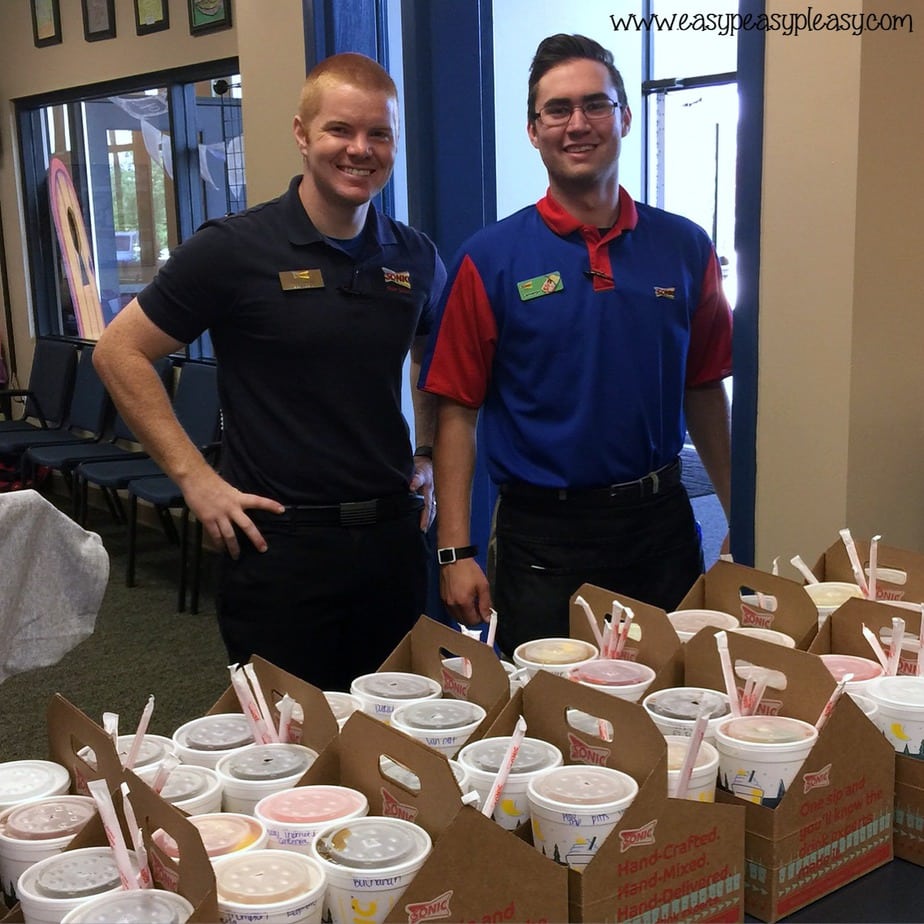 Thursday was just as yummy…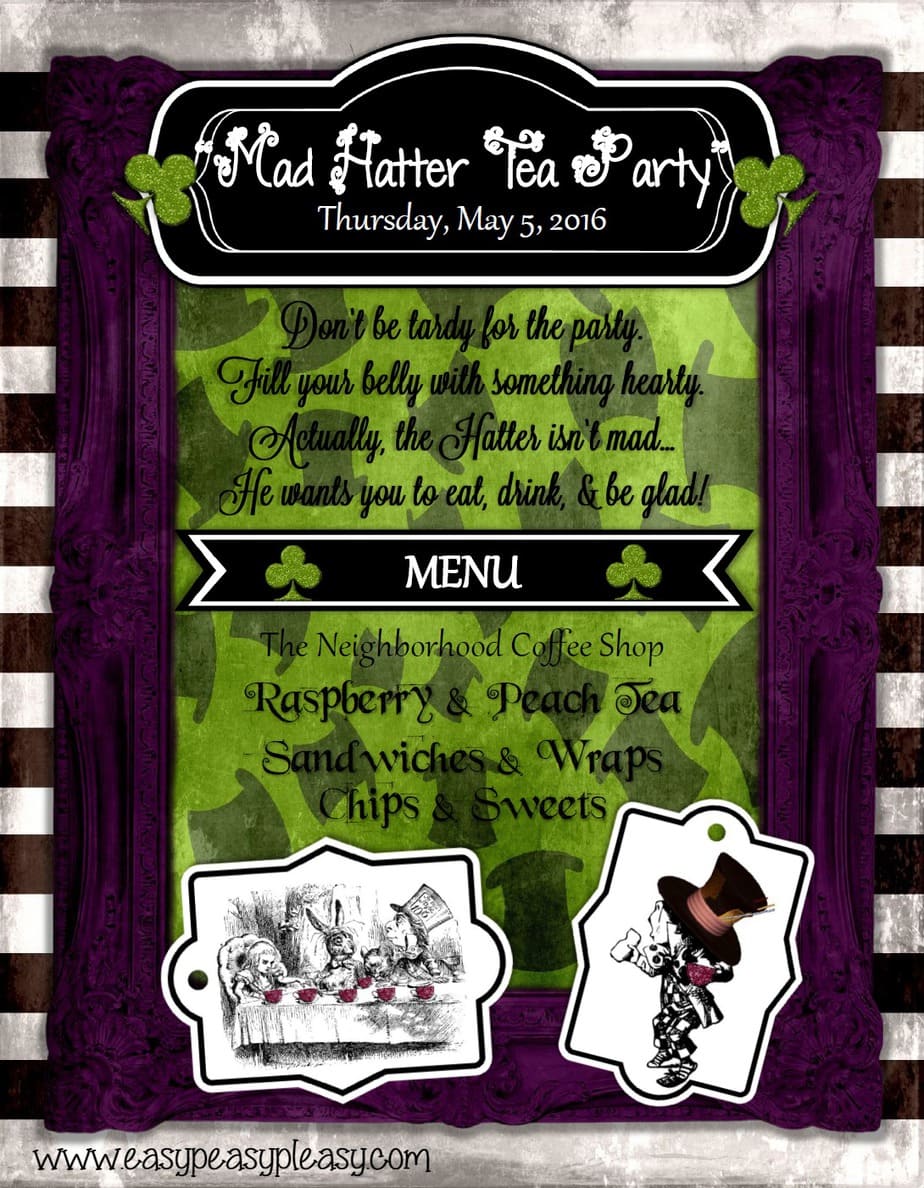 It was the Mad Hatter's day! We used a local shop called The Neighborhood Coffee Shop. Our teachers frequent this place often so we knew they would love it! Plus June makes flavored teas!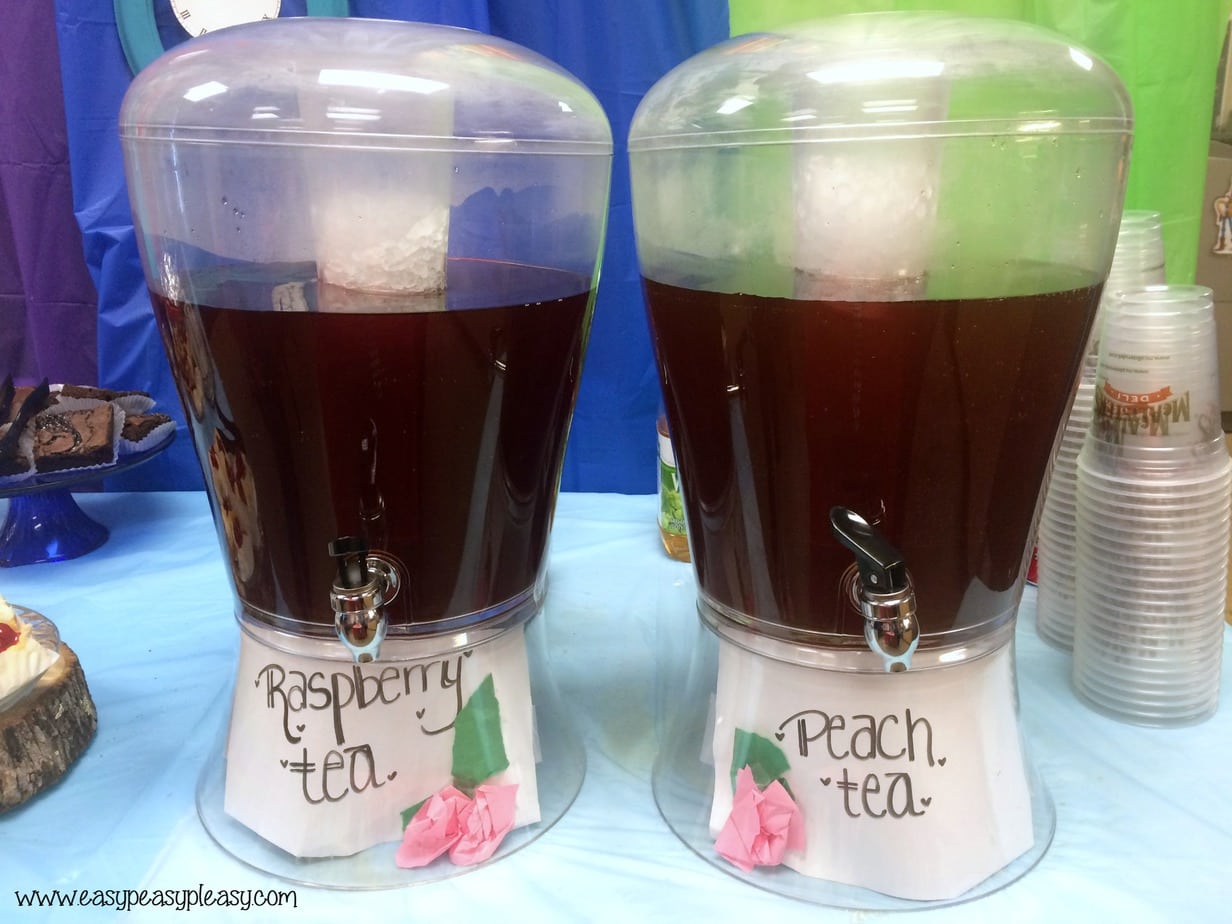 and yummy sandwiches…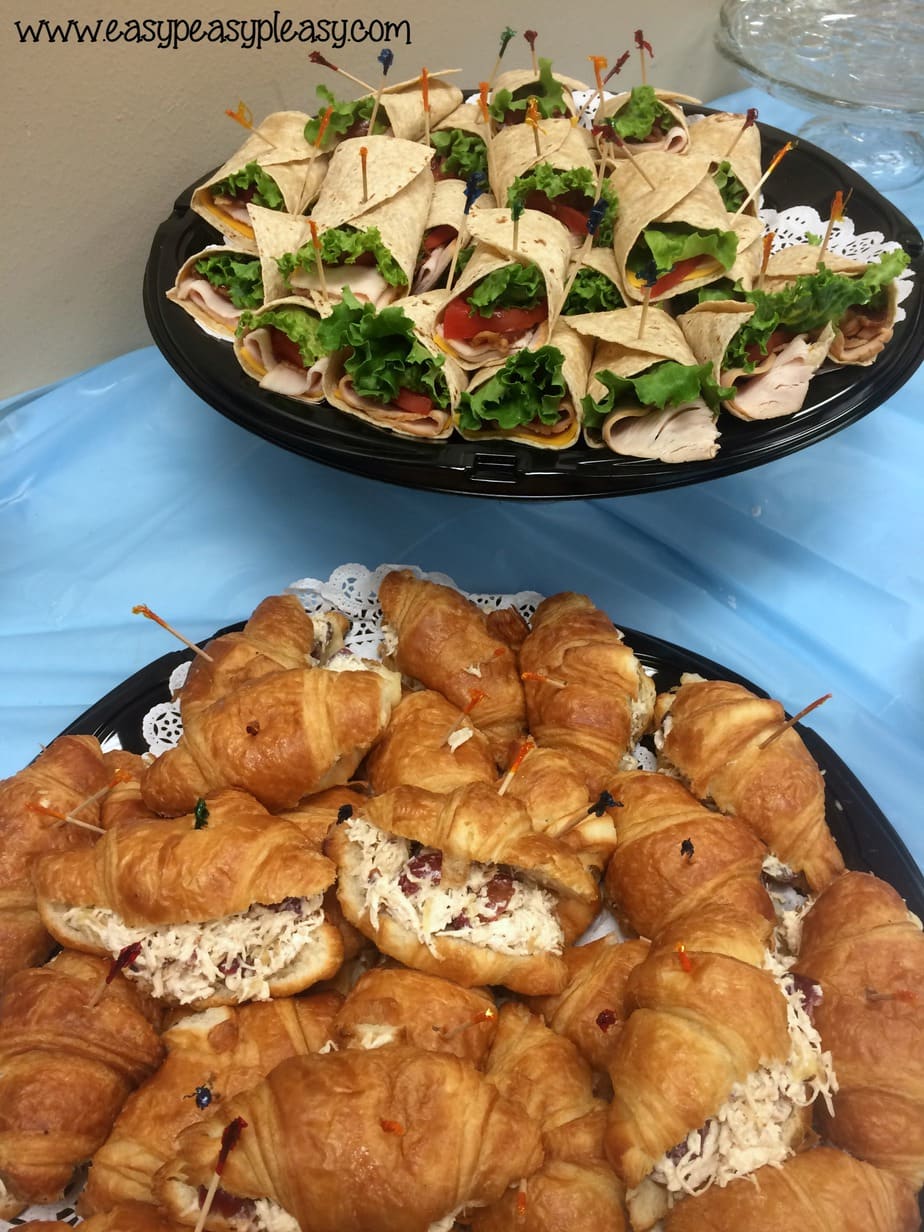 and the most delicious desserts!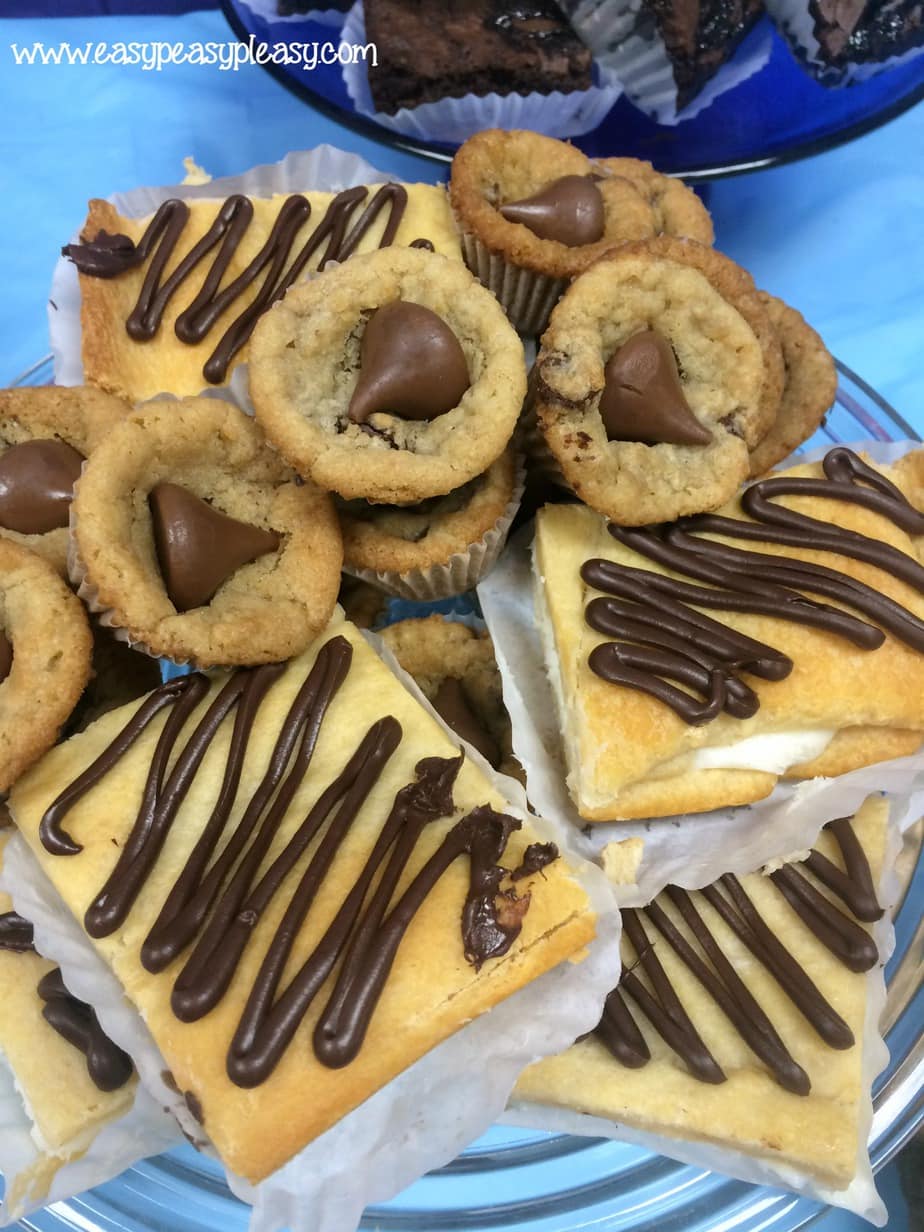 Friday's food was provided by the principles and catered from Marketplace Grill. I may have gone out of town on this day but I did make the flyer…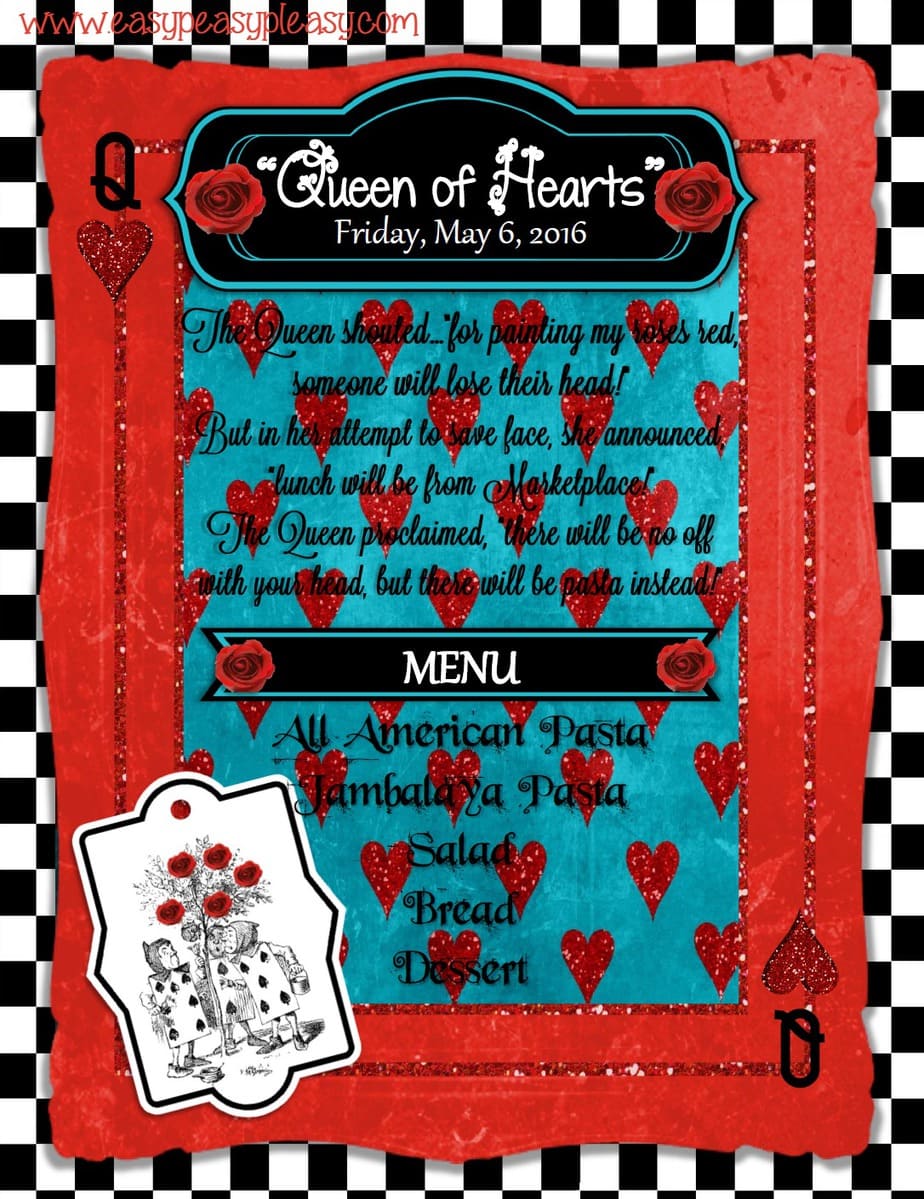 And finally…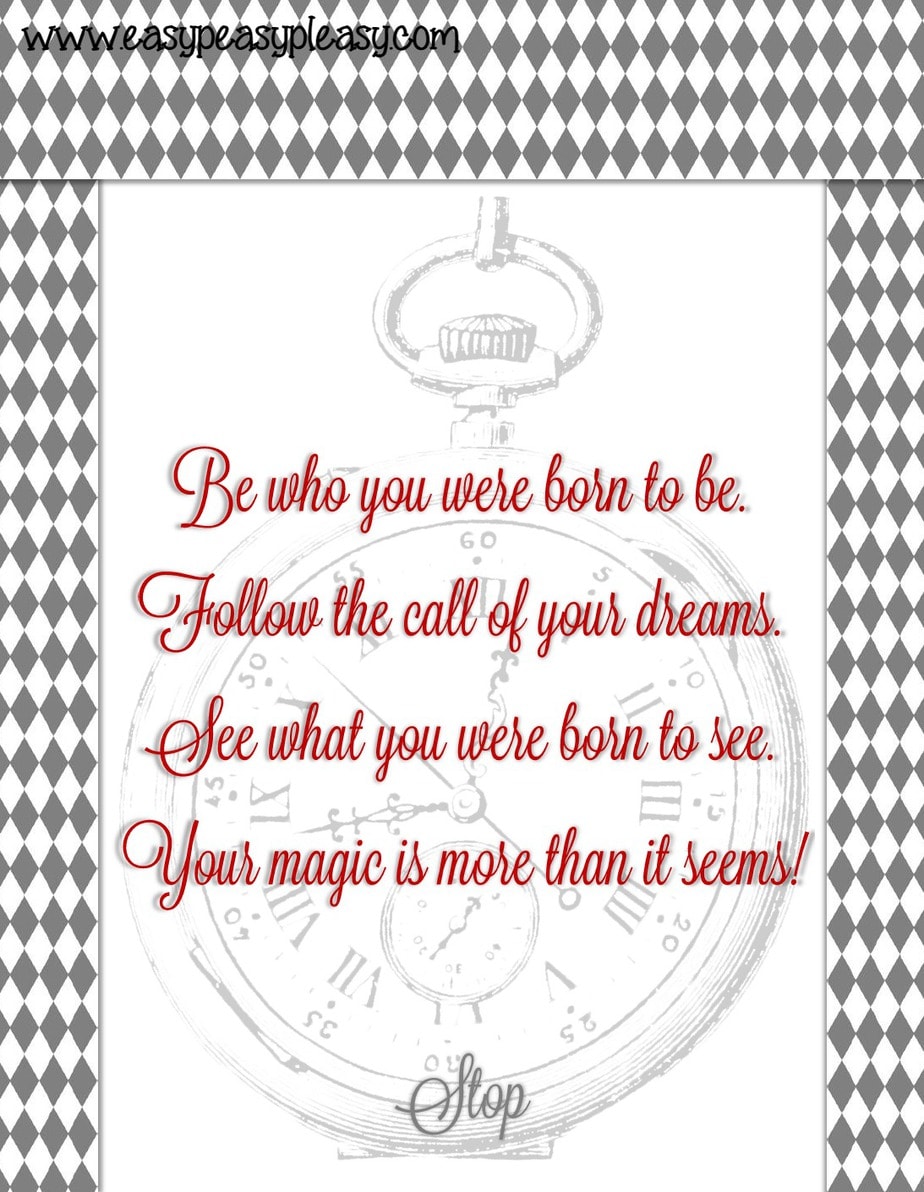 As you can see this event kept me pretty busy for the last few weeks! I must say a HUGE THANK YOU to Trissa!!! Without her none of it would be as fabulous as it was! I also need to say thank you to Jennifer, Heather, Katy, and all the businesses listed above for their help! The week went perfect and we got to really spoil the teachers!!!
Have you ever substituted? I know I have and it's no joke! The teacher's really deserve to be spoiled once in a while!!!
All of these Alice in Wonderland Teacher Appreciation Week ideas were really easy to pull off! If you have any questions on how a prop was made or need more DIY instructions, let me know! I'll be happy to share more details if you are interested!
Subscribe to Blog via Email