I know what you're thinking…Velveeta Cheese Dip in a crockpot, so boring and unoriginal. Well, this ain't your momma's cheese dip. This is a spicy, flavorful, totally delicious take on the original Velveeta Rotel cheese dip combo. This Kicked Up Crockpot Velveeta Cheese Dip will change your life. You won't be singing the blues over plain old cheese dip ever again.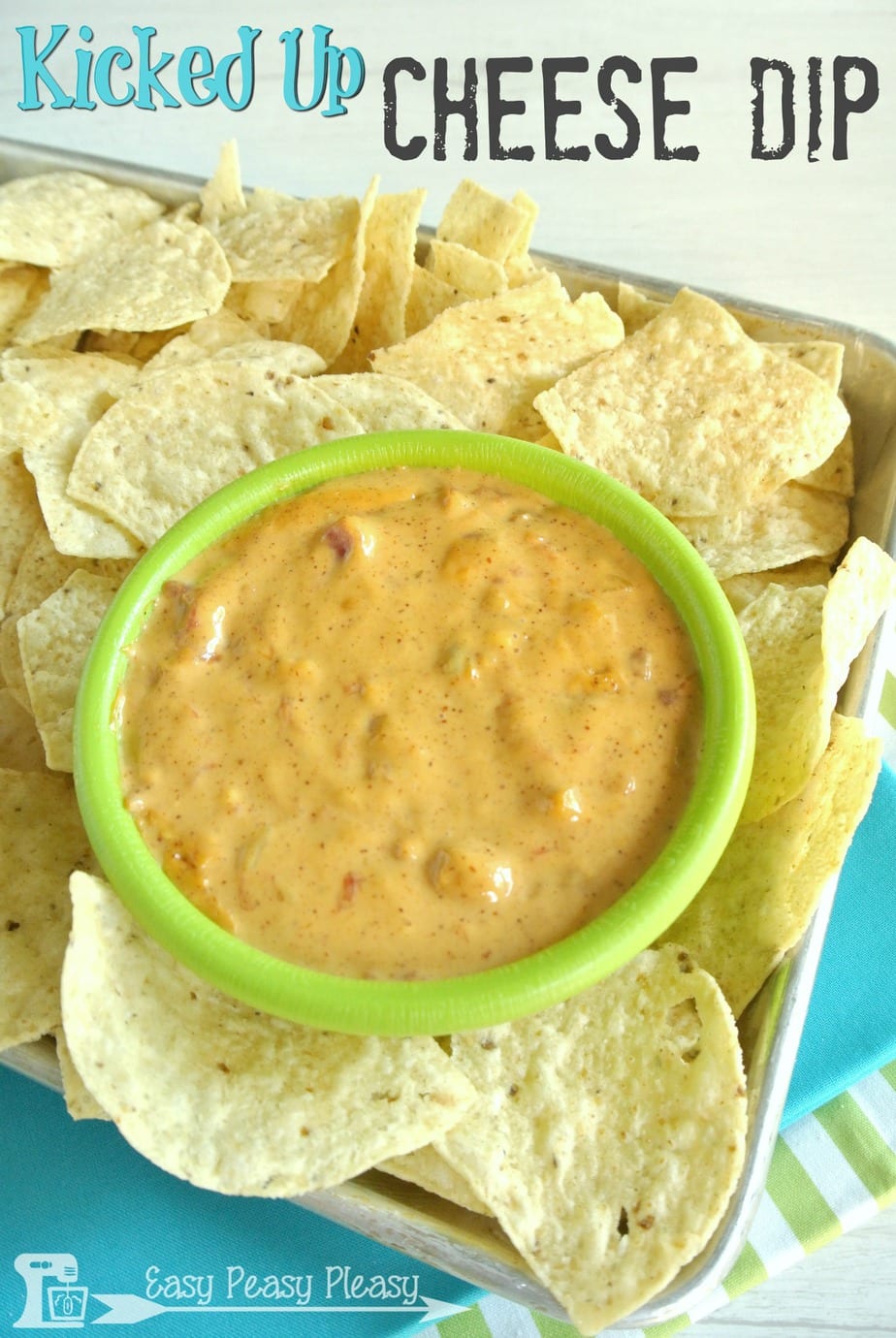 Oh my gosh, we love cheese dip in my house hold. I've made the tried and true original version of Velveeta and Rotel since I was kid. That's the one my mom would always make. You know, back when microwaves gained their popularity. (Ok, now I'm showing my age.) Velveeta melts so easily in the microwave. It was quick, easy, and you never had to worry about it burning. Who am I kidding. I still make it to this day. But, at the same time, who doesn't like a kicked up version of a classic? I do, I do! Especially when a crockpot is involved. I love using the crockpot because you can set it, forget it, and it's ooey gooey and melted to perfection when you're ready to eat.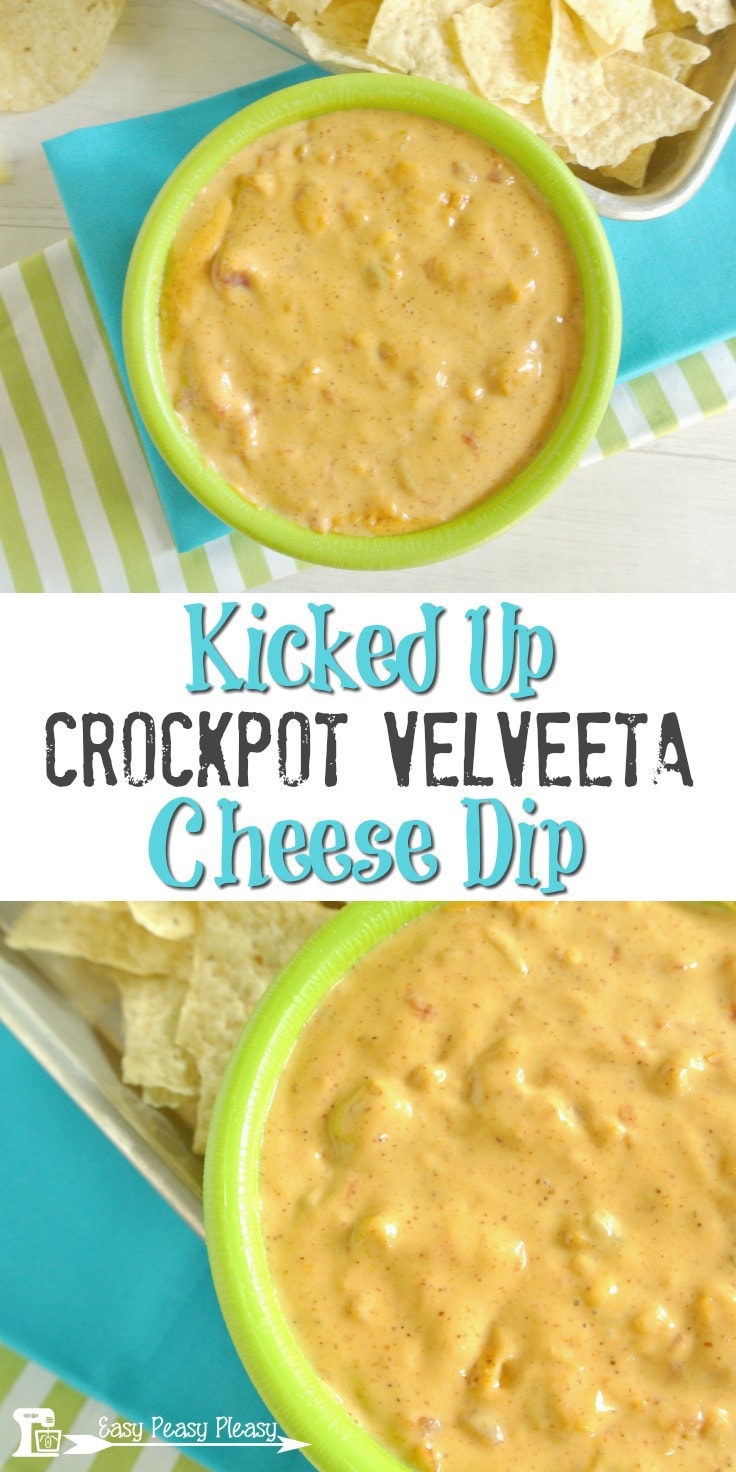 I scored this Kicked Up Crockpot Velveeta Cheese Dip recipe a few years back from my amazing sister in law, Ashly. (She loves me and let's me share.) I remember tasting this cheese dip for the first time and guessing one ingredient right off the bat…cumin. I maaay have a slight love affair of cumin. Actually, I really, really, really LOVE cumin. It's one of my all time favorite spices. If you've never tried cumin before, now's the time.
Kicked Up Crockpot Velveeta Cheese Dip
Ingredients
2 pounds Velveeta
2 10 ounce cans Rotel
1/2 teaspoon dry mustard
1 teaspoon paprika
1 teaspoon garlic, chopped
2 teaspoons Cumin
1 tablespoon chili powder
1 tablespoon jalapeno juice
1 tablespoon ketchup
1/2 cup milk
Directions
Cut Velveeta into 1 inch cubes. Add all ingredients to your crockpot and stir. Set crockpot on high for 1 hour. Check mixture and stir to combine. Let melt on high for another 30 minutes. Stir. Check consistency. If it's to thick add another 1/4 cup of milk and stir. Set crockpot to warm. When ready, eat and enjoy!
easypeasypleasy.com
After noshing on this melted goodness of a cheese dip, I can't go without adding cumin. I would love for you to try this Kicked Up Crockpot Velveeta Cheese Dip Recipe and let me know what you think. Do you love cumin as much as I do?
Looking for other great dips? Check out my favorites below.
Seven Layer Dip (Football Bowls)
Subscribe to Blog via Email