It's super easy recipe time with these warm, straight from the oven, peanut buttery Easy 3 Ingredient Peanut Butter Cookies.
Have you ever had the urge for something sweet to eat only to realize there is nothing in your pantry? With 3 simple ingredients, you can get your sweet tooth fix in no time.
Recently, my sister text me saying she had a sweet craving and nothing sweet to eat in her pantry or fridge. Nothing sweet to eat at all. I asked her if she had this ingredient or that ingredient. No was her definitive answer. Basically, she had nothing.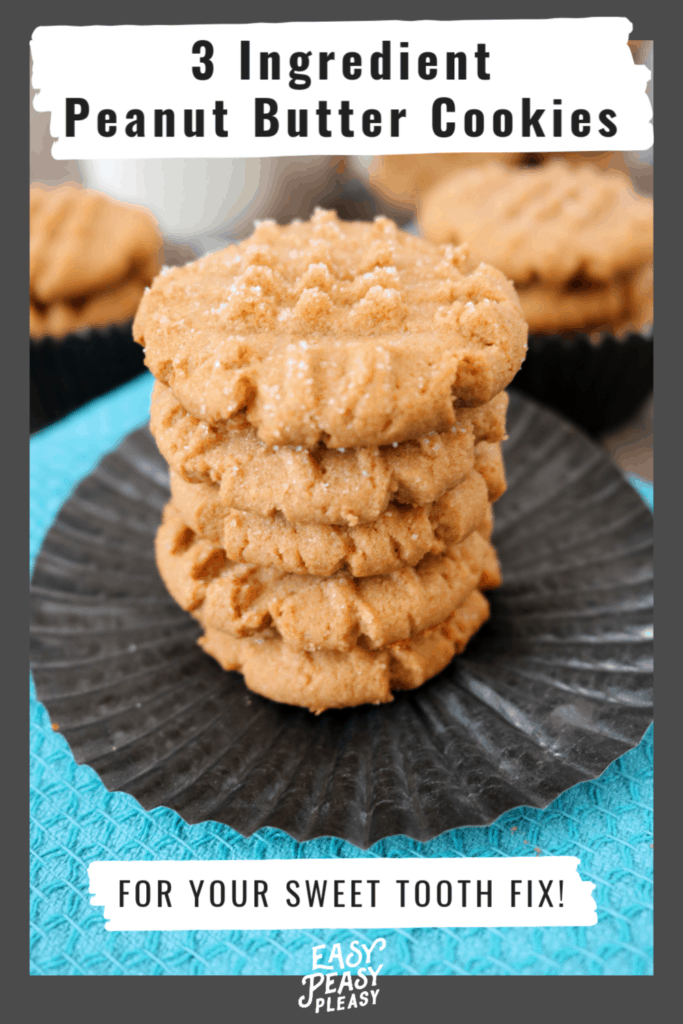 I racked my brain for a few minutes. LIGHT BULB MOMENT! It dawned on me that I had the perfect recipe. I remembered a cookie that I've been making for years. I asked her if she had 3 simple pantry staples…peanut butter, sugar, and an egg. She text back with a resounding YES. I knew I was onto something.
I gave her the measurements and she was off to baking.

It wasn't long before I was getting a text from my sister saying how delicious and peanut buttery these cookies were. Not to mention how easy! Her sweet tooth had been completely satisfied.
Lacie's Easy Peasy Pleasy Tips…
Use a 1 inch scoop for a more crumbly cookie.
Use a 2 inch scoop for a more soft and chewy cookie.
Bake at the same temperature and time for both sizes.
Don't forget to check out some more of my EASY family favorite cookies… Chocolate Peanut Butter Cup Cookies, 4 Ingredient Strawberry White Chocolate Chip Cookies, and Easy Glazed 4 Ingredient Pumpkin Cookies.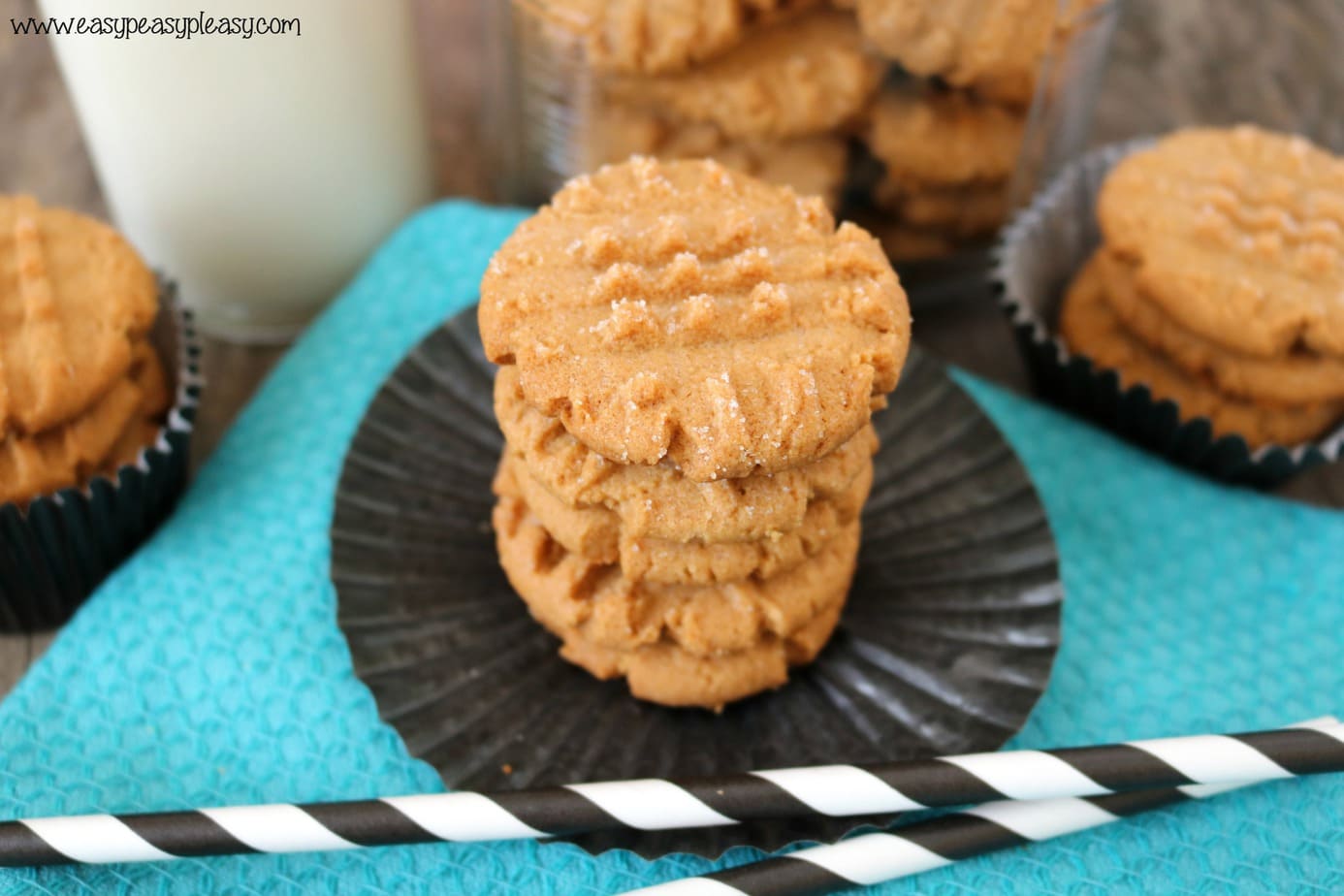 Easy 3 Ingredient Peanut Butter Cookies
Ingredients
1 cup peanut butter
1 1/4 cup sugar, divided
1 egg
Directions
Preheat oven to 375 degrees. Stir together peanut butter, 1 cup sugar, and egg until dough forms. Roll or use a cookie scoop to make 1 inch balls. Place 1/4 cup sugar on a plate. Roll cookie balls in sugar. Place 2 inches apart on ungreased cookie sheet. Press ball down with a fork in a crisscross pattern. Bake 10 mins. Let cool for 1 minute then move to wire rack. Eat and enjoy!
easypeasypleasy.com
Don't let your sweet tooth go unsatisfied. Try these super easy 3 Ingredient Peanut Butter Cookies with the simple pantry items you already have.
Subscribe to Blog via Email