This Classic Deviled Egg Dip is a fun twist on the classic deviled egg. It's still the same perfect appetizer as a deviled egg but let's you experiment with what you dip.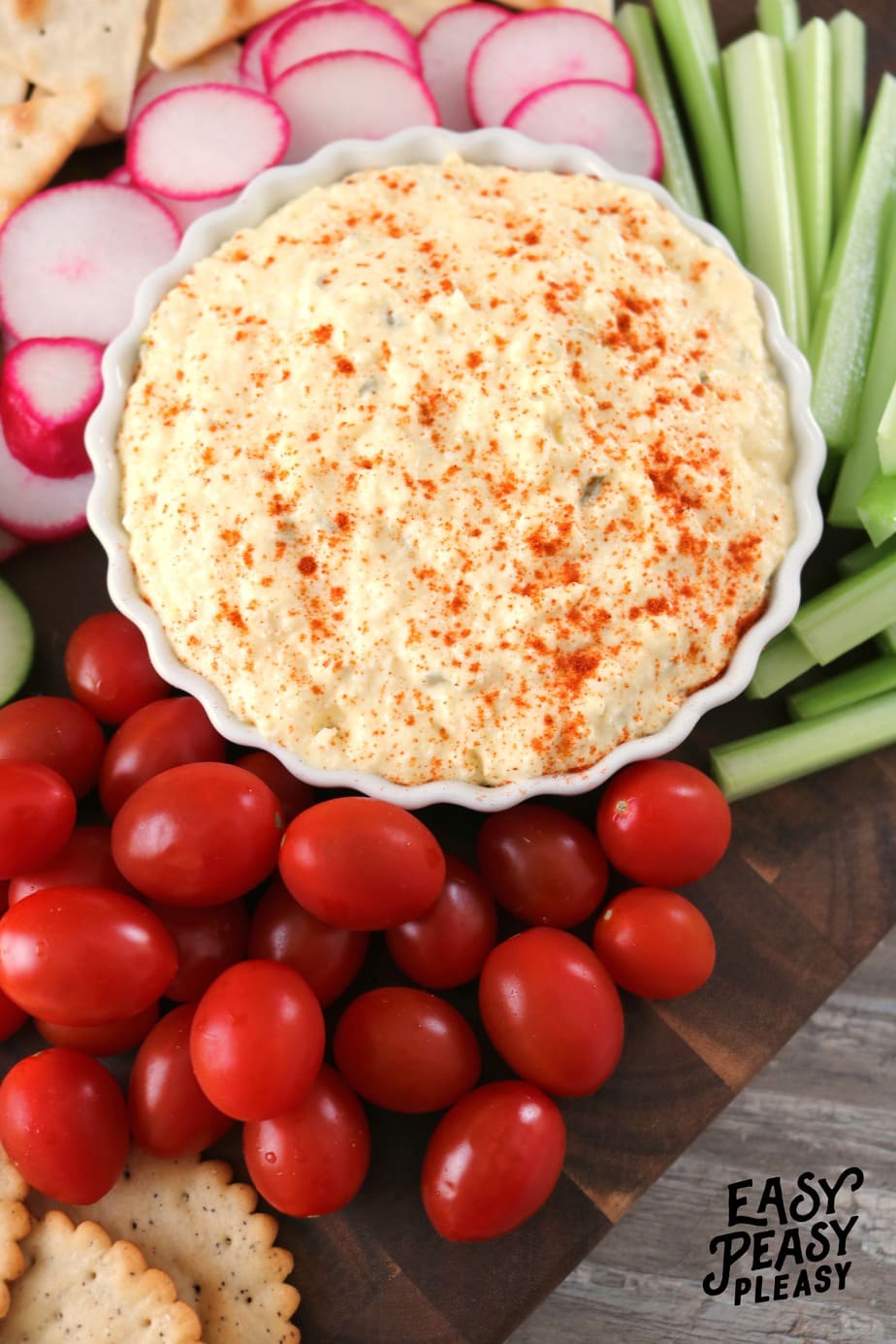 You get the classic deviled egg flavors you know and love but you also get to taste those flavors on different ingredients. It's the perfect recipe for all the holidays, Game days, potlucks, basically any occasion.
This is a quick and easy way to enjoy deviled eggs with less work. It's all the flavors you love in a deviled egg but it's a dip. You can use a food processor and never have to worry about separating your hard boiled from egg white and egg yolk.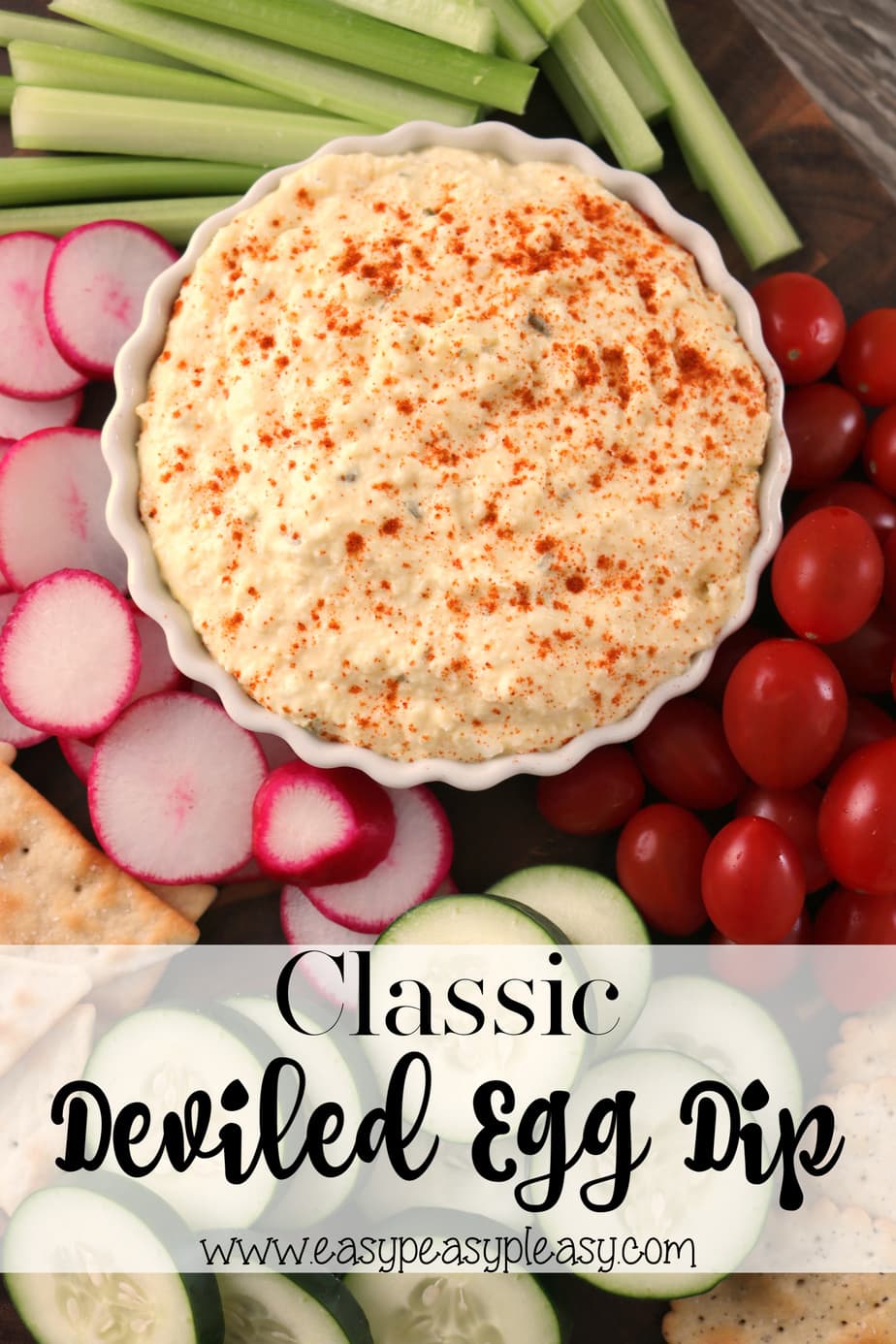 Y'all I have to tell you a little secret, I use already cooked and peeled hard boiled eggs. I get them from the deli section at the grocery store. The cooking is already done for me. When I discovered them it was like discovering a rotisserie chicken for the first time….oh the possibilities of good food with a convenience item!
Ingredients you'll need for Classic Deviled Egg Dip
Hard boiled eggs
Mayonnaise
Mustard
Sweet pickle relish
Paprika
You can totally adapt this recipe to the way you like your deviled eggs. Want to add bacon? Go for it! Want to switch out the sweet pickles for dill pickles? Do it! Want to add avocado? Make avocado deviled egg dip! Y'all the sky is the limit. Swap out the mayo for Yogurt. You can totally decide how this dip turns out. I'm just giving my family's classic recipe to get you started.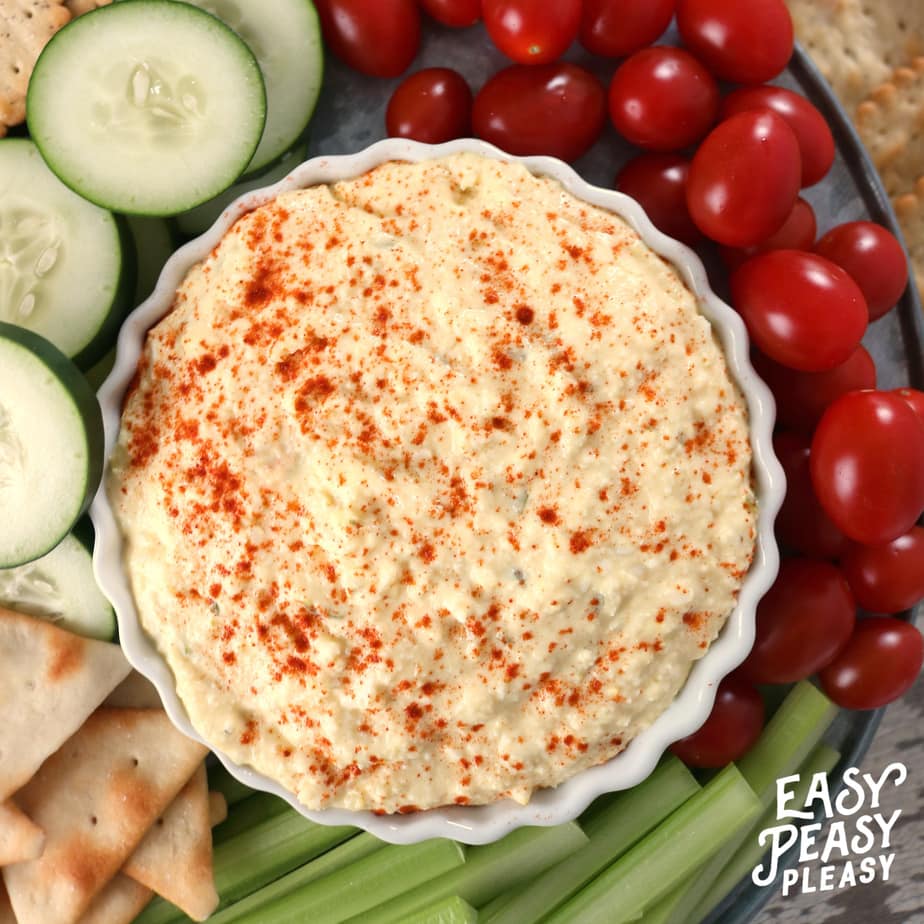 Easy Peasy Pleasy Tips
There are 2 ways to approach this recipe…
The super easy way is to quarter each egg and drop them in a food processor. Add your other ingredients except paprika and hit the pulse button until you get the right consistency.
No food processor? Cut the eggs in half lengthwise, then separate the whites from the yolk. Dice up the egg whites. Then mash up the yolks using a fork with the remaining ingredients excluding the paprika. Then mix in the diced egg whites which will make a chunkier dip.
Top either way with paprika.
Looking for other great appetizers that are a hit? Check out this Cheese ball Recipe that is asked for every time we get together. These Chicken Bacon Wraps…well, there are never any leftovers.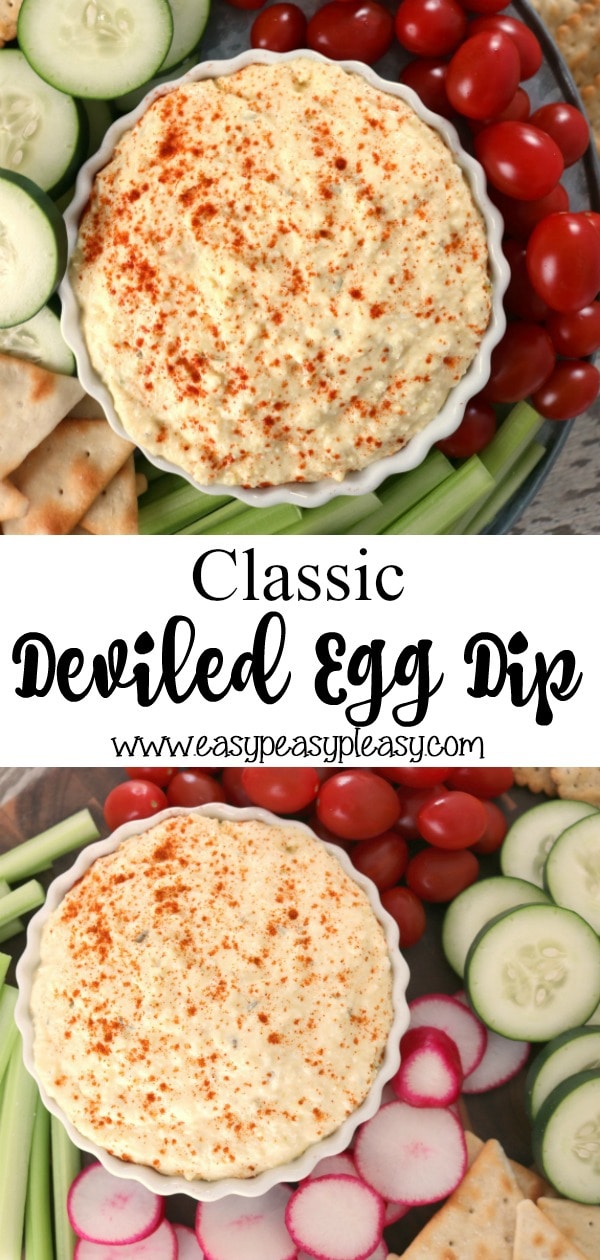 Classic Deviled Egg Dip
Ingredients
6 hard boiled eggs
3 tablespoons mayo
1 teaspoon mustard
3tablespoons sweet relish
Paprika, garnish
Directions
Blend boiled eggs, mayonnaise, mustard, and relish in a food processor. Taste and adjust to your liking. Pour into serving dish and sprinkle with paprika. serve with fresh veggies, crackers, an pita chips. Eat and enjoy!
www.easypeasypleasy.com
Subscribe to Blog via Email