This Peppermint Dip post is sponsored by Guess and Company. All thoughts and opinions are my own.
My food Inspiration comes from all different places. In this case it came from Guess and Company. After attending their Christmas at the Warehouse Sale, it wasn't long before a recipe came to mind. This Peppermint Dip using only 4 ingredients was the perfect recipe to share with all my Christmas foodie finds. Let me tell you all about it.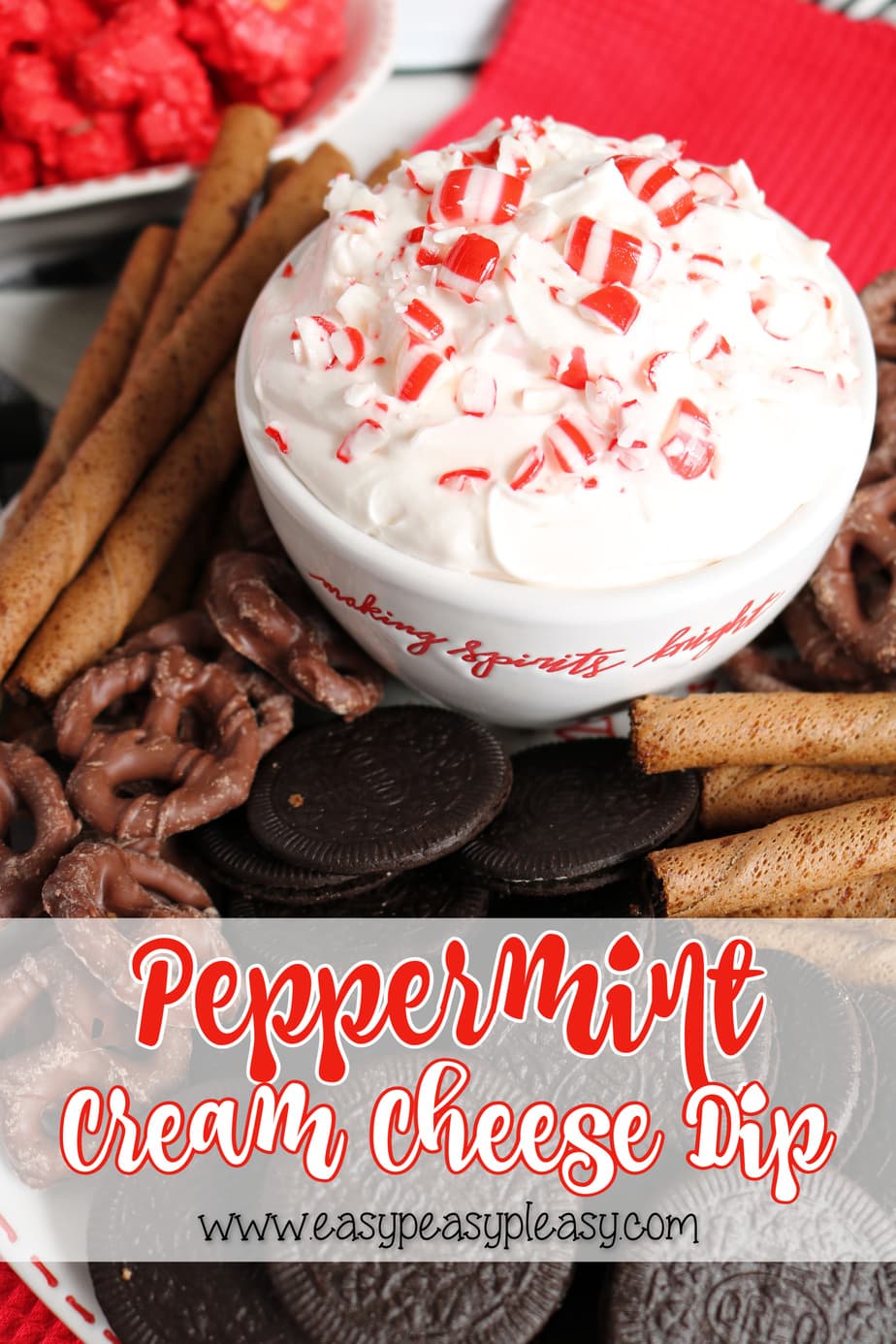 Y'all my mom sends me a link to a video and says I WANT TO GO TO THIS…Christmas at the Warehouse Sale.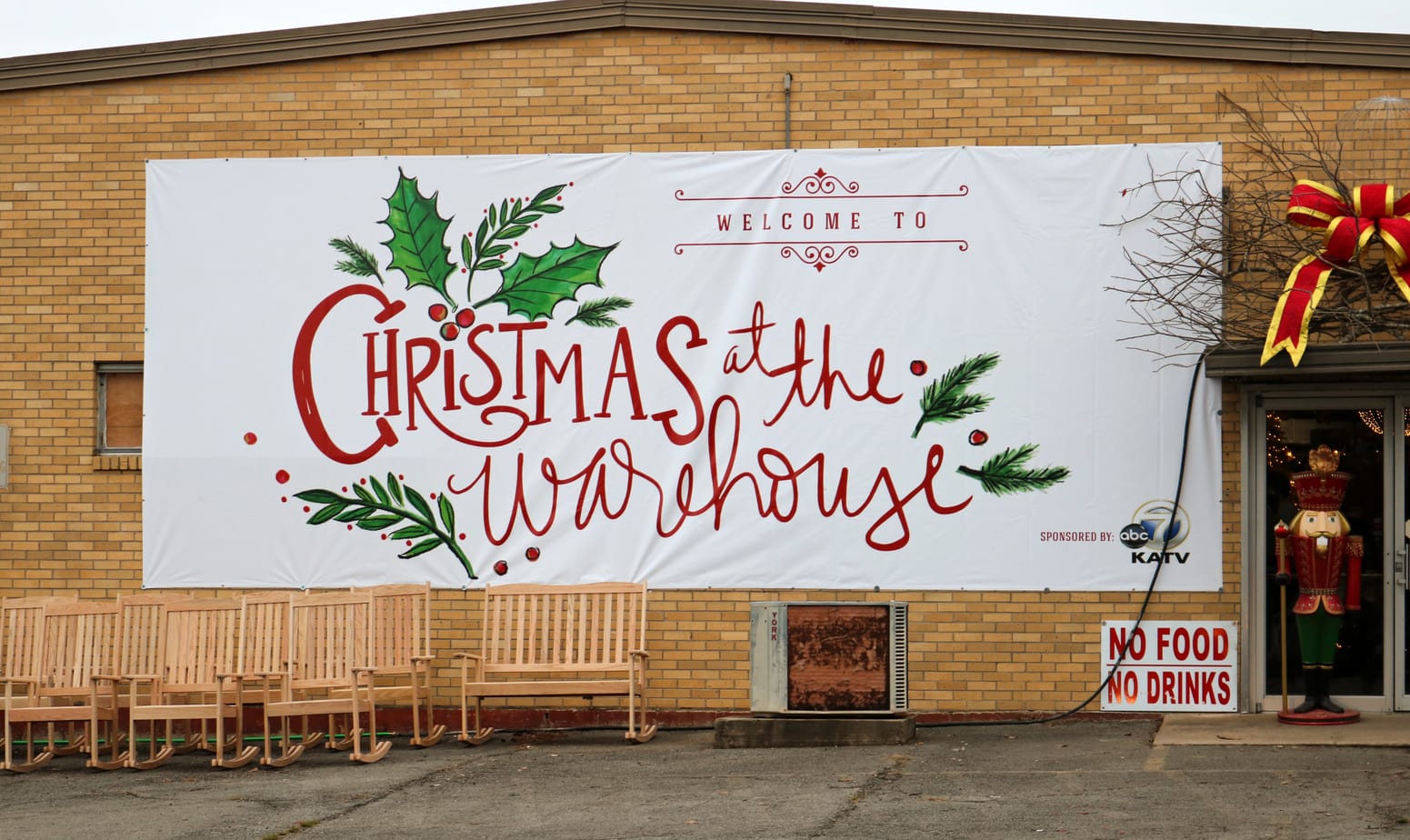 I'm not sure how but I had never heard of this place in Des Arc, AR. Once I clicked the link, I knew It was a place I wanted to be! If I was going, then my momma was going too. At this point, I'm thinking what a fun surprise trip for my mom. After a few weeks pass, I tell my mom that we are having a girl's night out. Letting my mom in on her fun surprise night out was awesome. She was over the moon to find out we were heading to Christmas at the Warehouse. Can I just say… I love having fun with my momma! So off to Des Arc we went.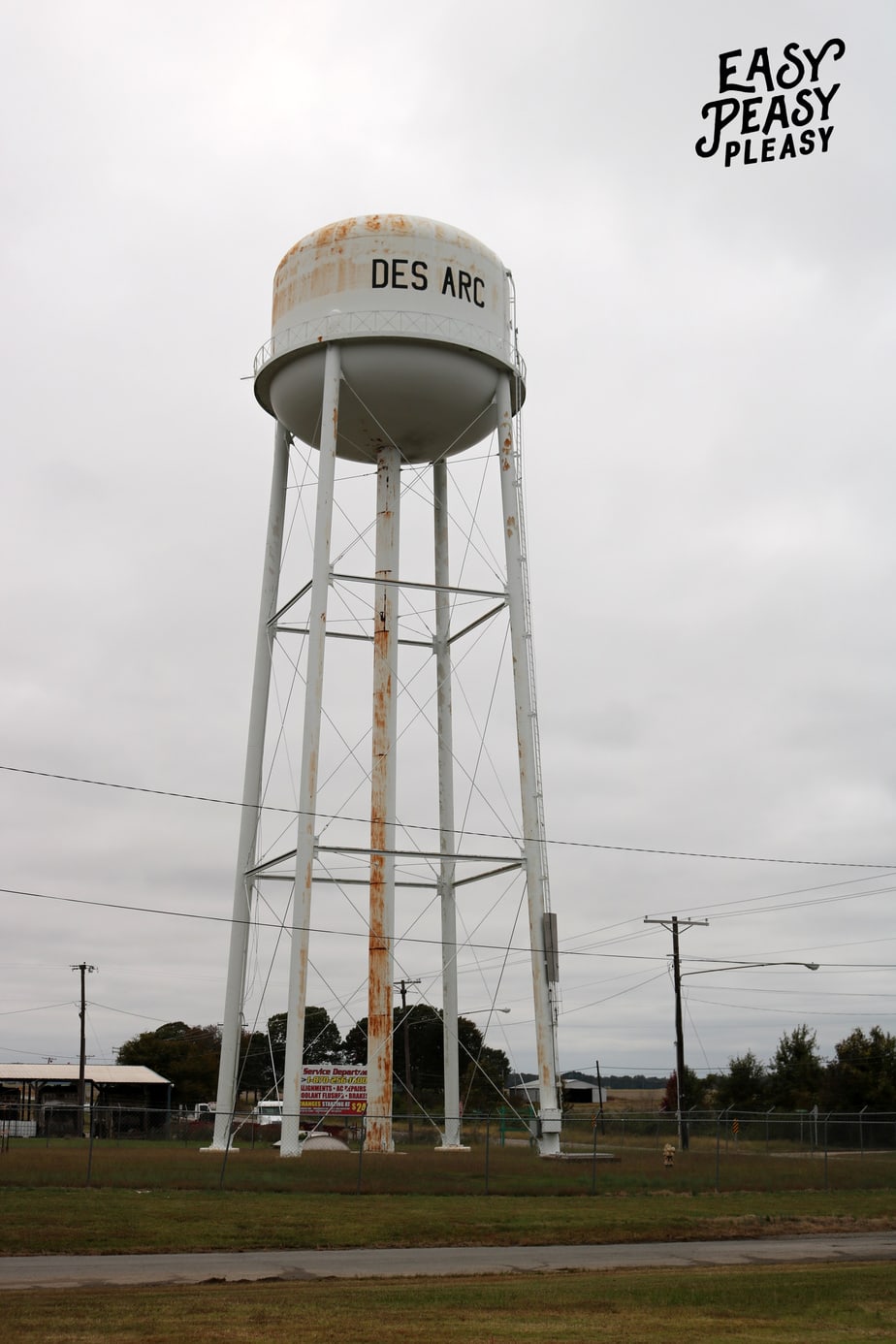 Spending time in a warehouse stocked full of Christmas was like a dream. I loved every square inch of the 60,000 square feet this place had to offer. It was all just mesmerizing. Mom and I darted in all different directions but kept coming back to each other to show what we found. Mom gravitated to all the aahmazing décor and my foodie self couldn't resist all the platters, plates, bowls, hand towels, and food.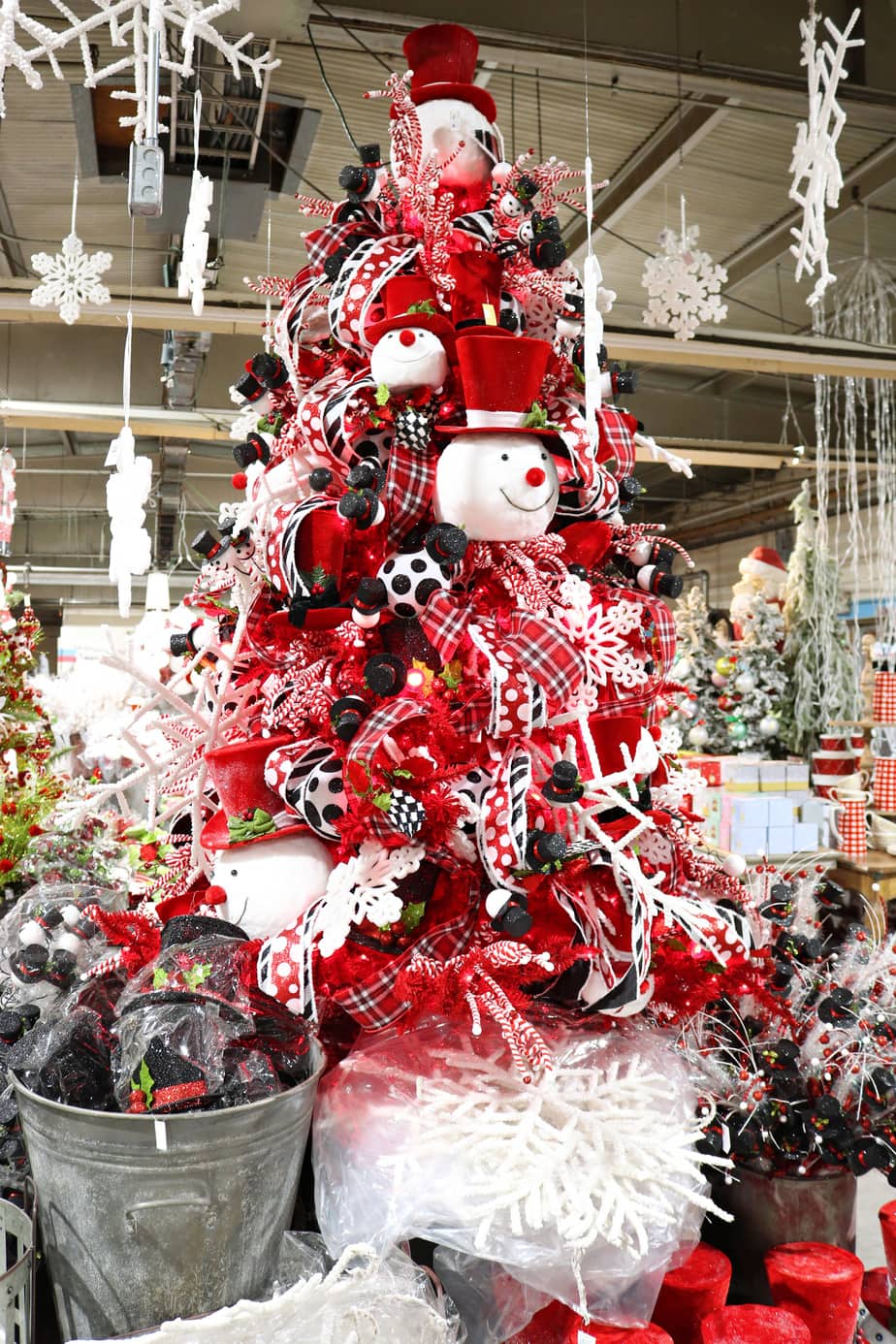 Mom and I were lucky enough to attend one of the 2 VIP nights. (VIP nights require a purchased ticket, but all other attendance is free.) We got to eat great food…plus I got to see some fun ways they used the décor to serve food. We got great demonstrations from Charlie and Todd from Park Hill Collection and they took the already beautiful merchandise to the next level. All in all, Mom and I had a night we will never forget!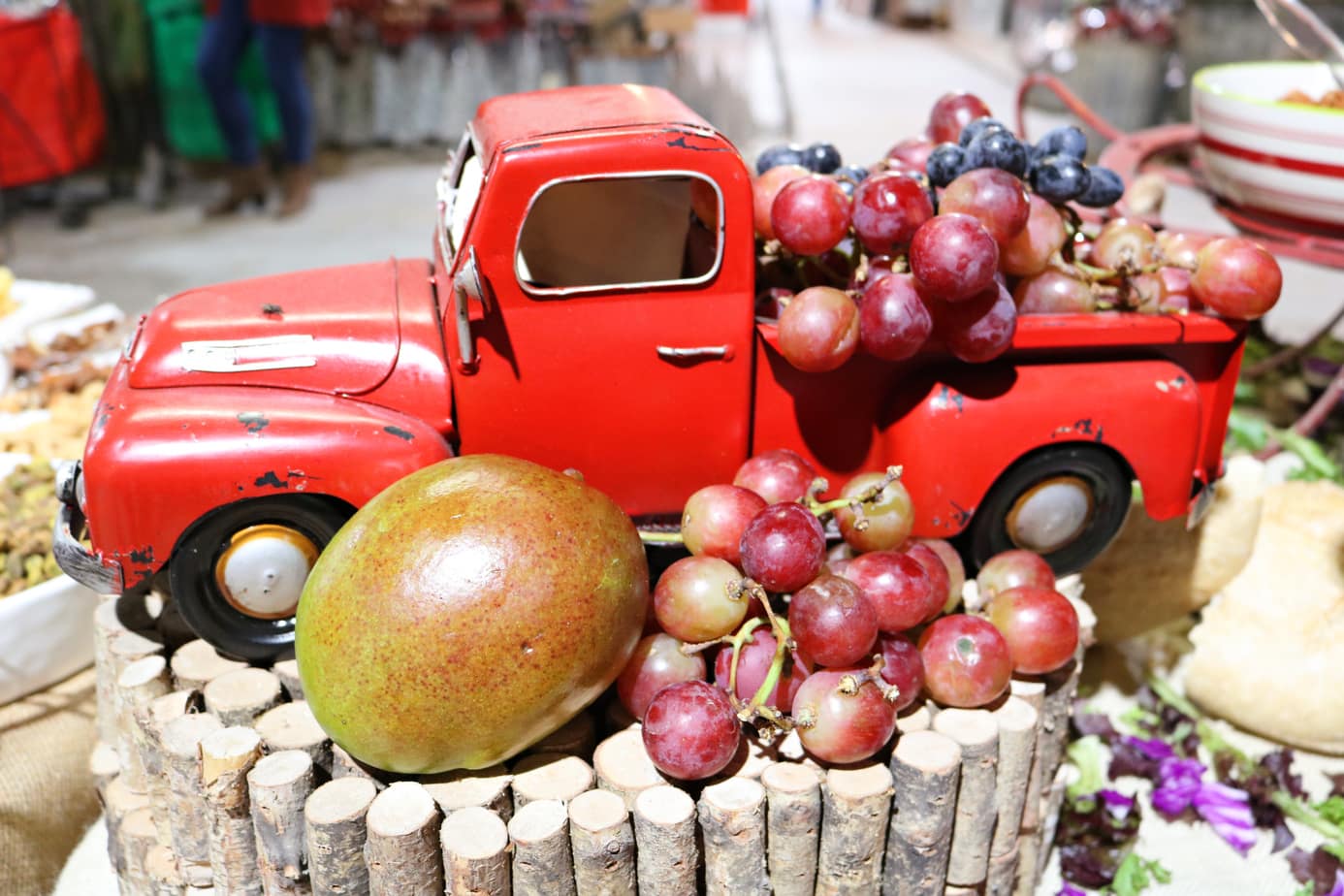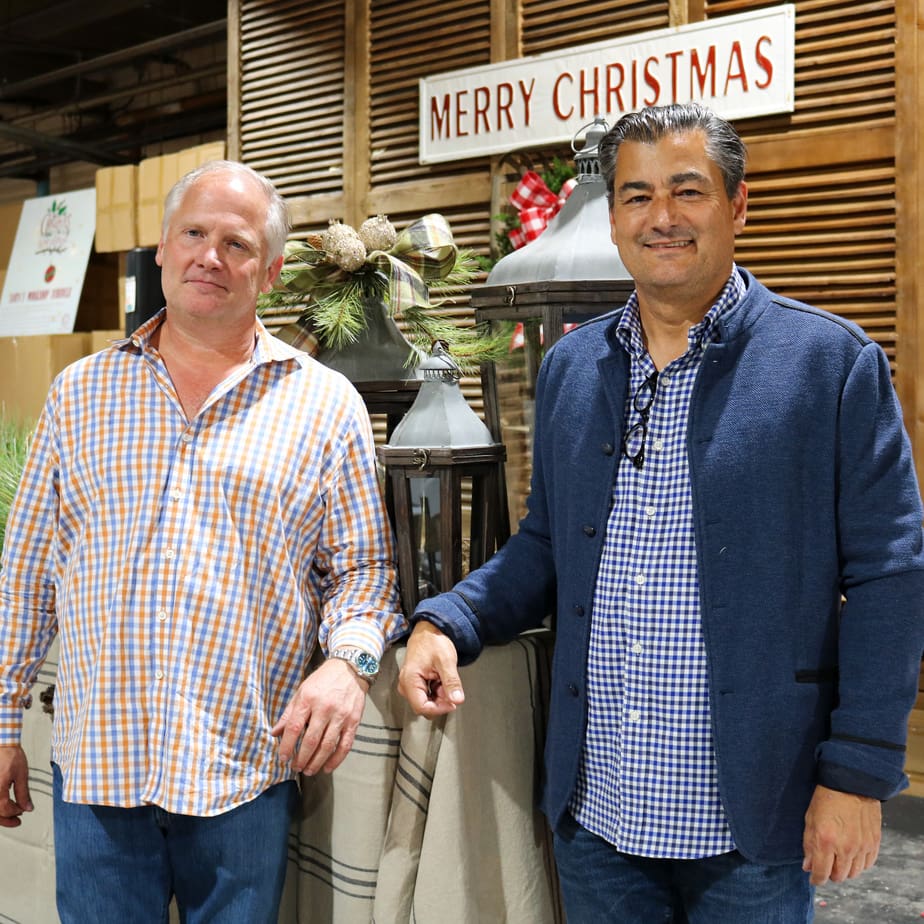 Mom got to meet the owner Paul Guess and Renee Shapiro!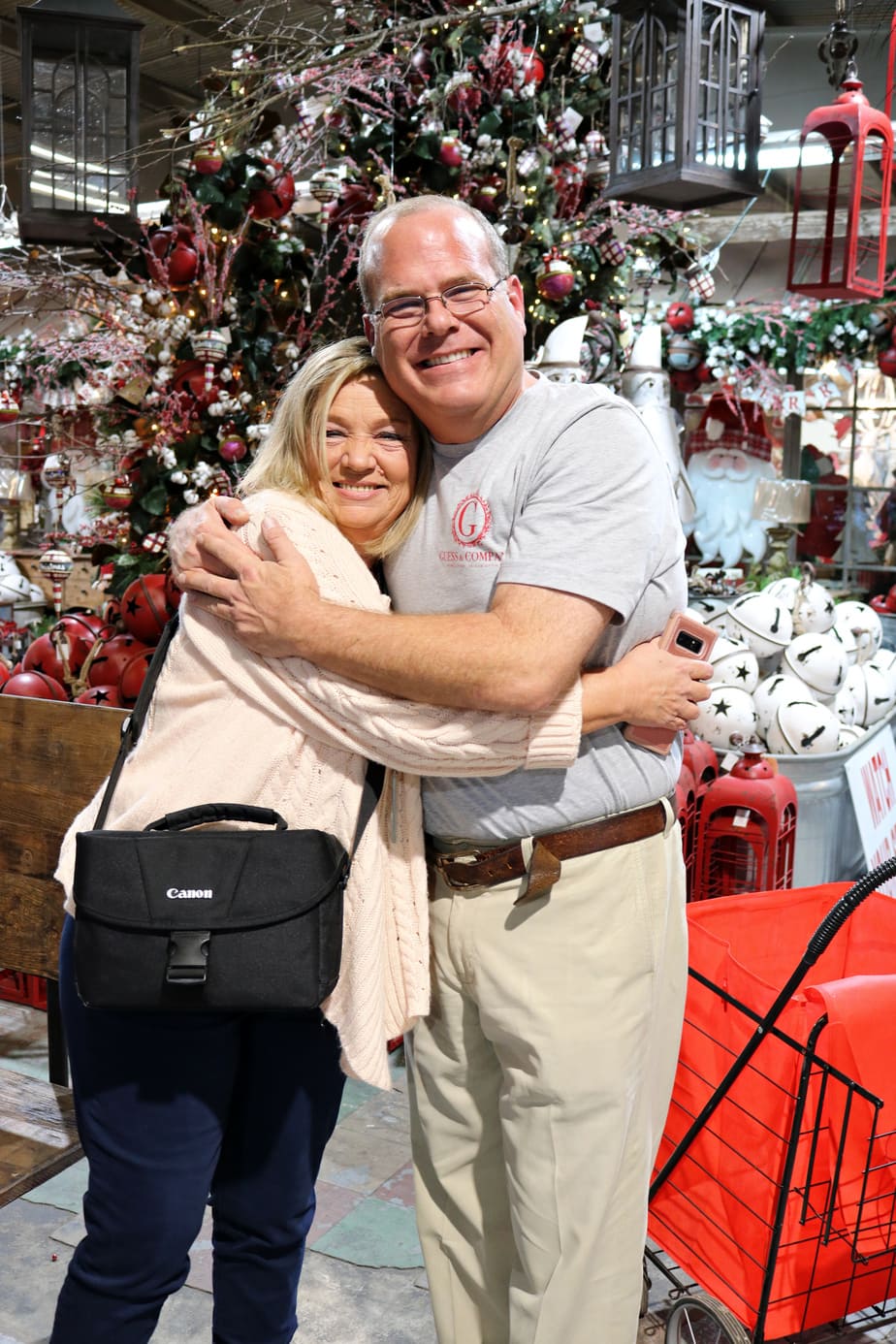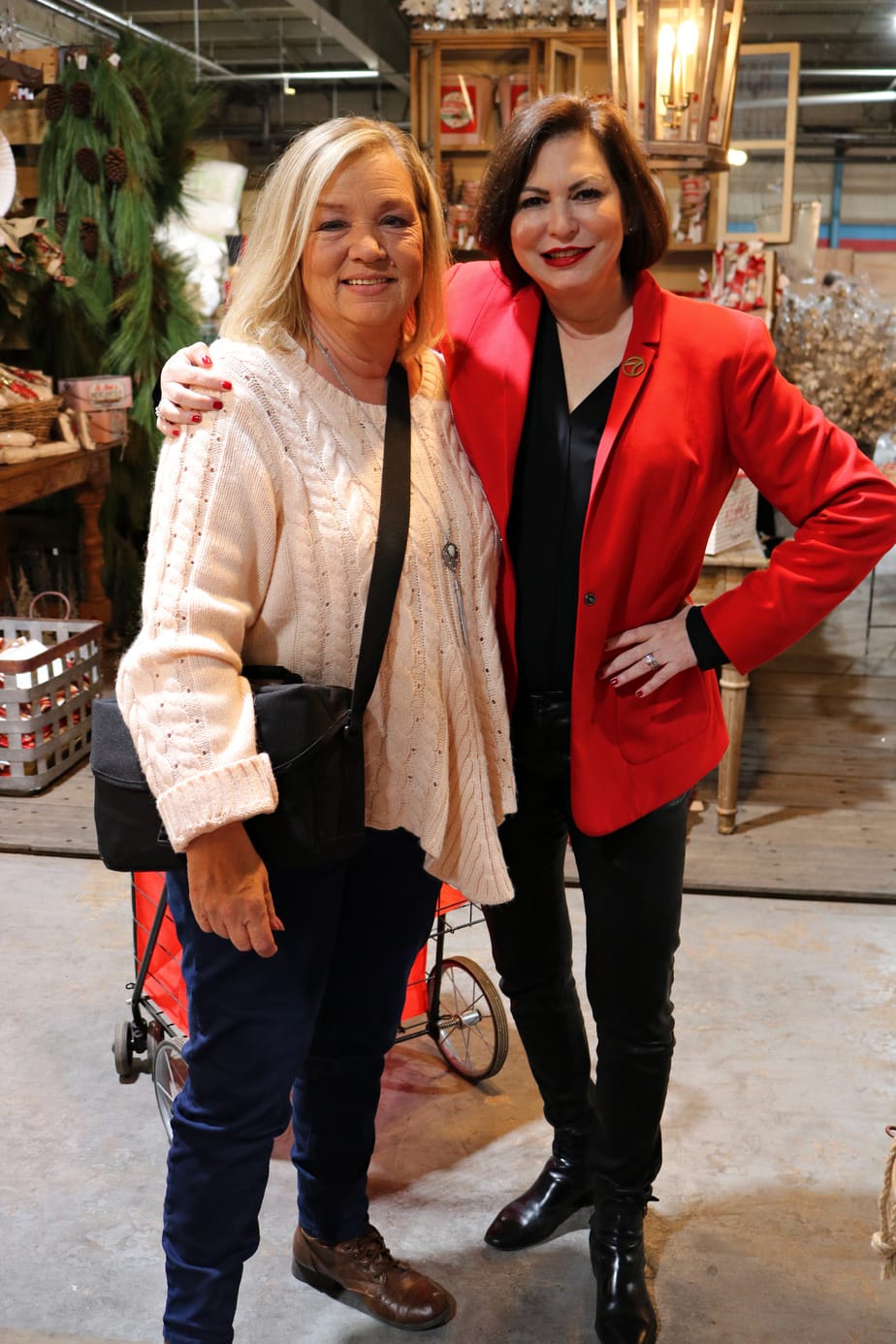 As you know, the foodie in me always scopes out what I can use in the kitchen and that's exactly what I found. Plus, I added in a few of the décor items to make my sweets table even more festive. Check out these great items, that are perfect, to use for serving during the Christmas holiday season.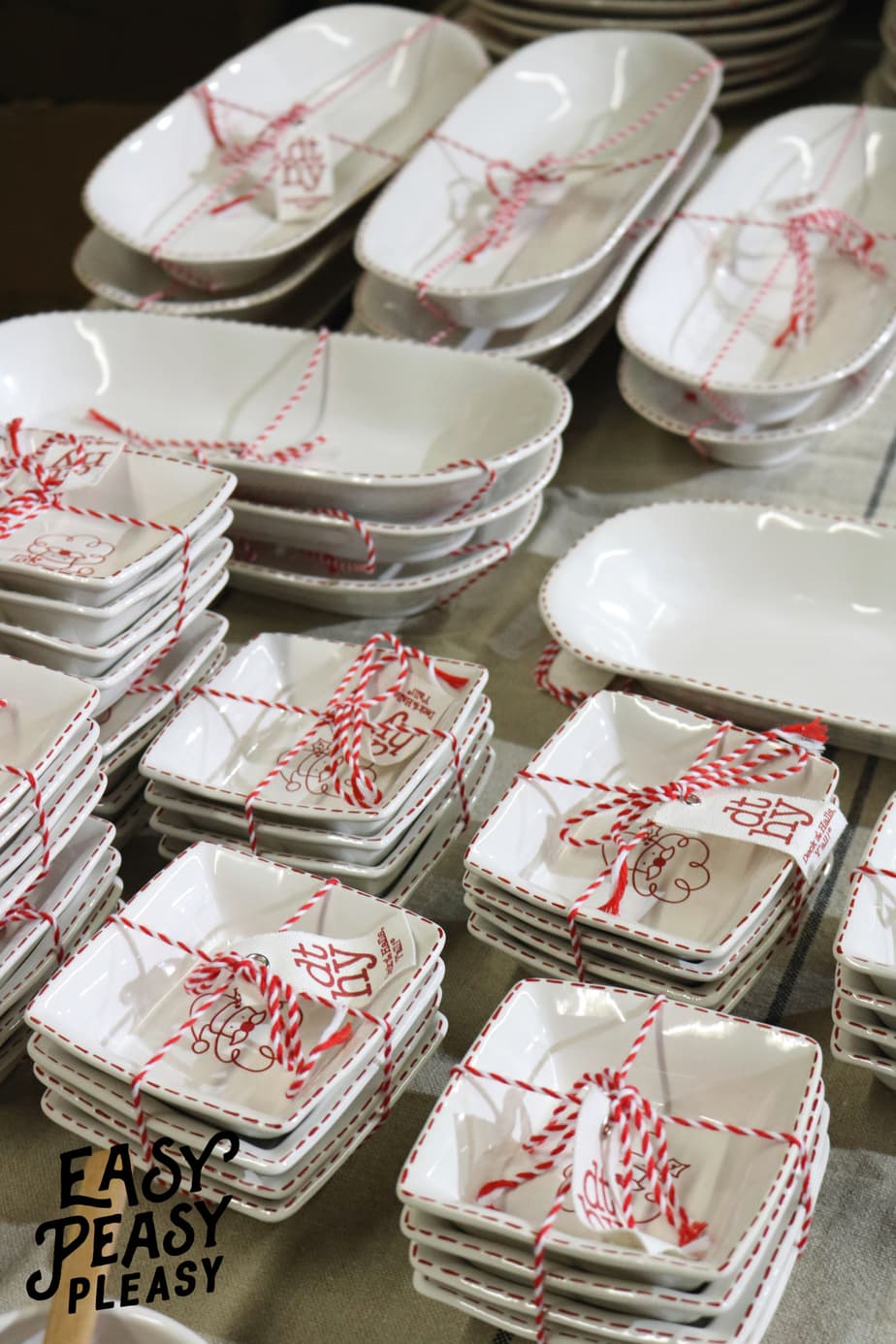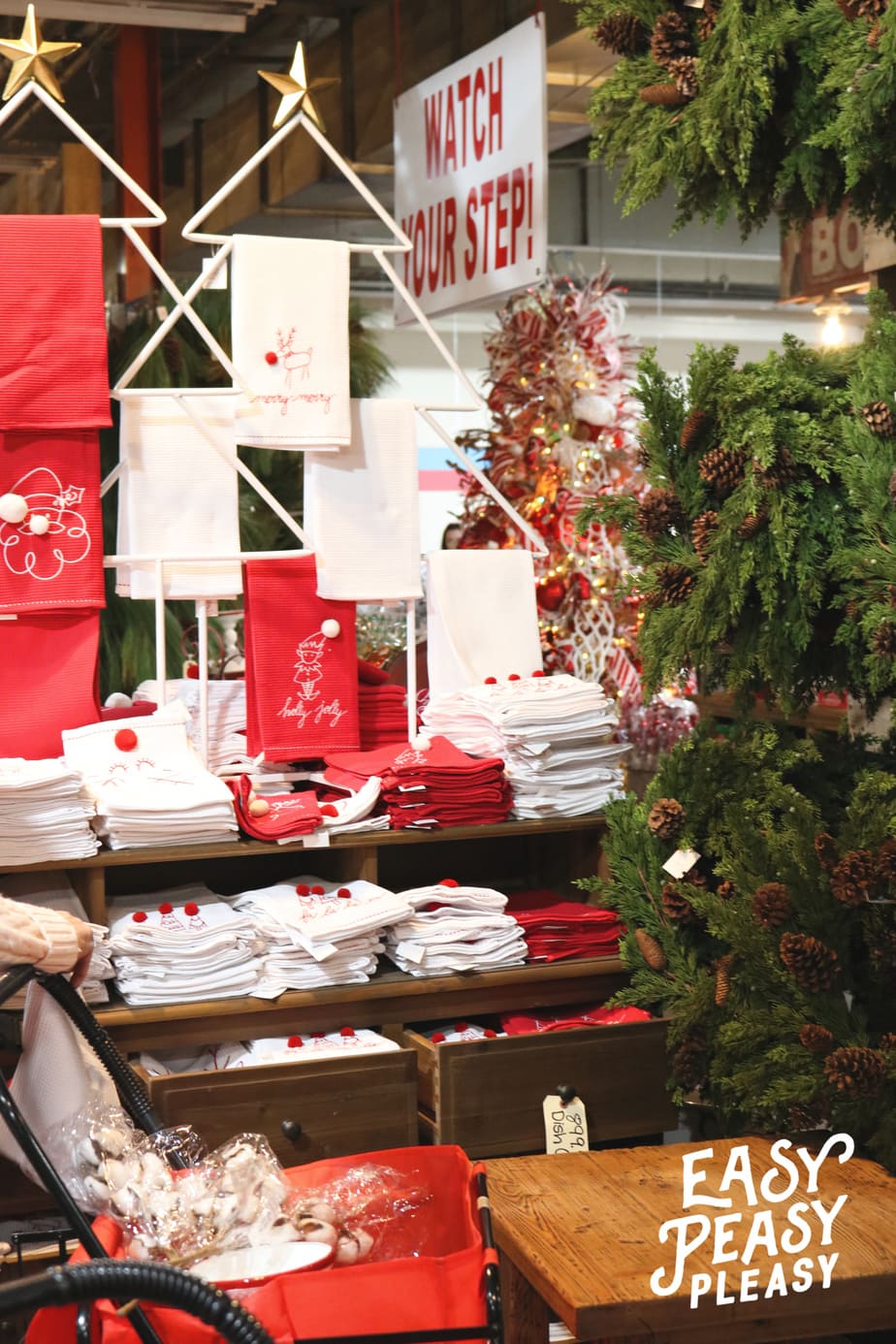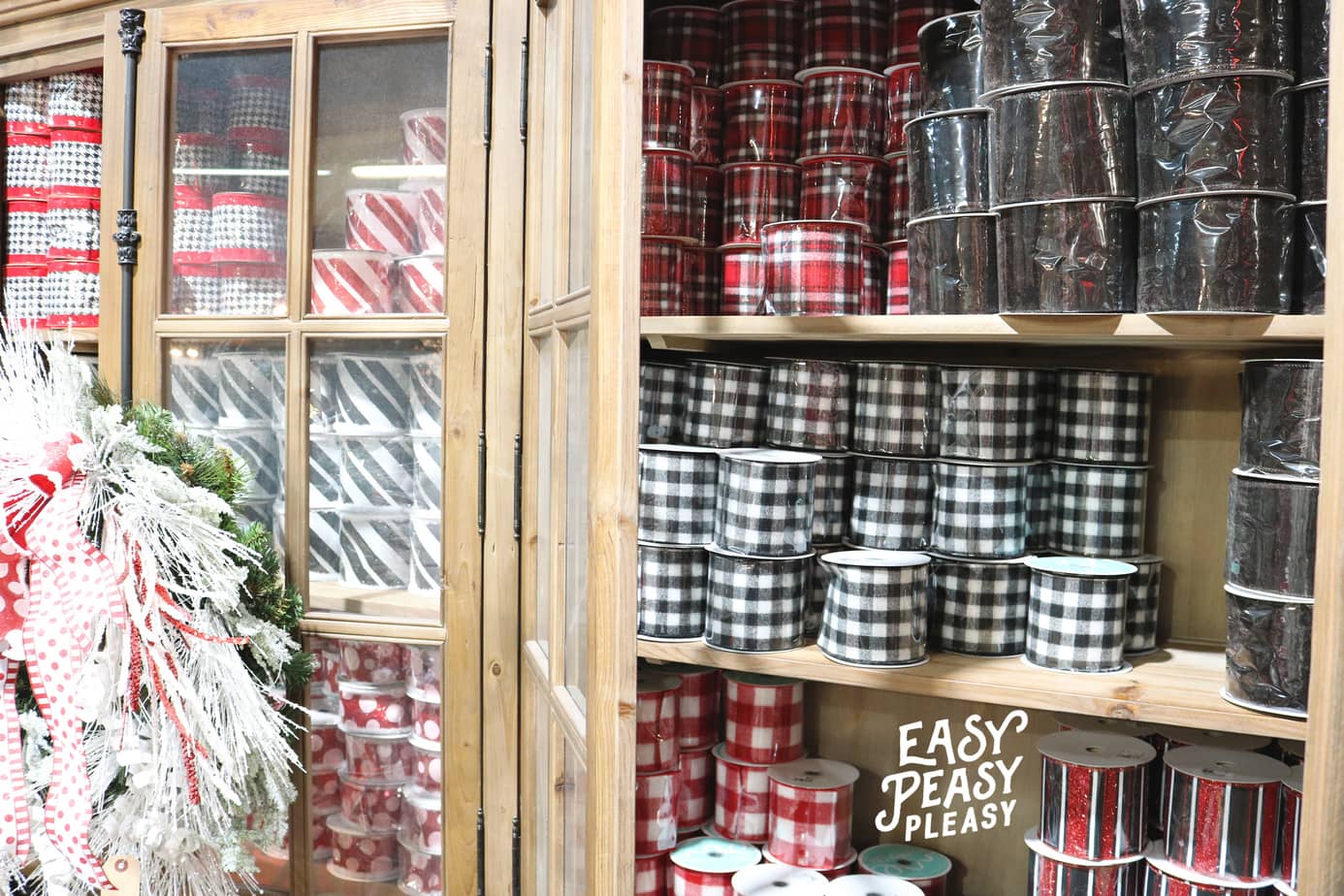 Finding those items got me inspired to share an easy Peppermint Dip recipe using only 4 ingredients.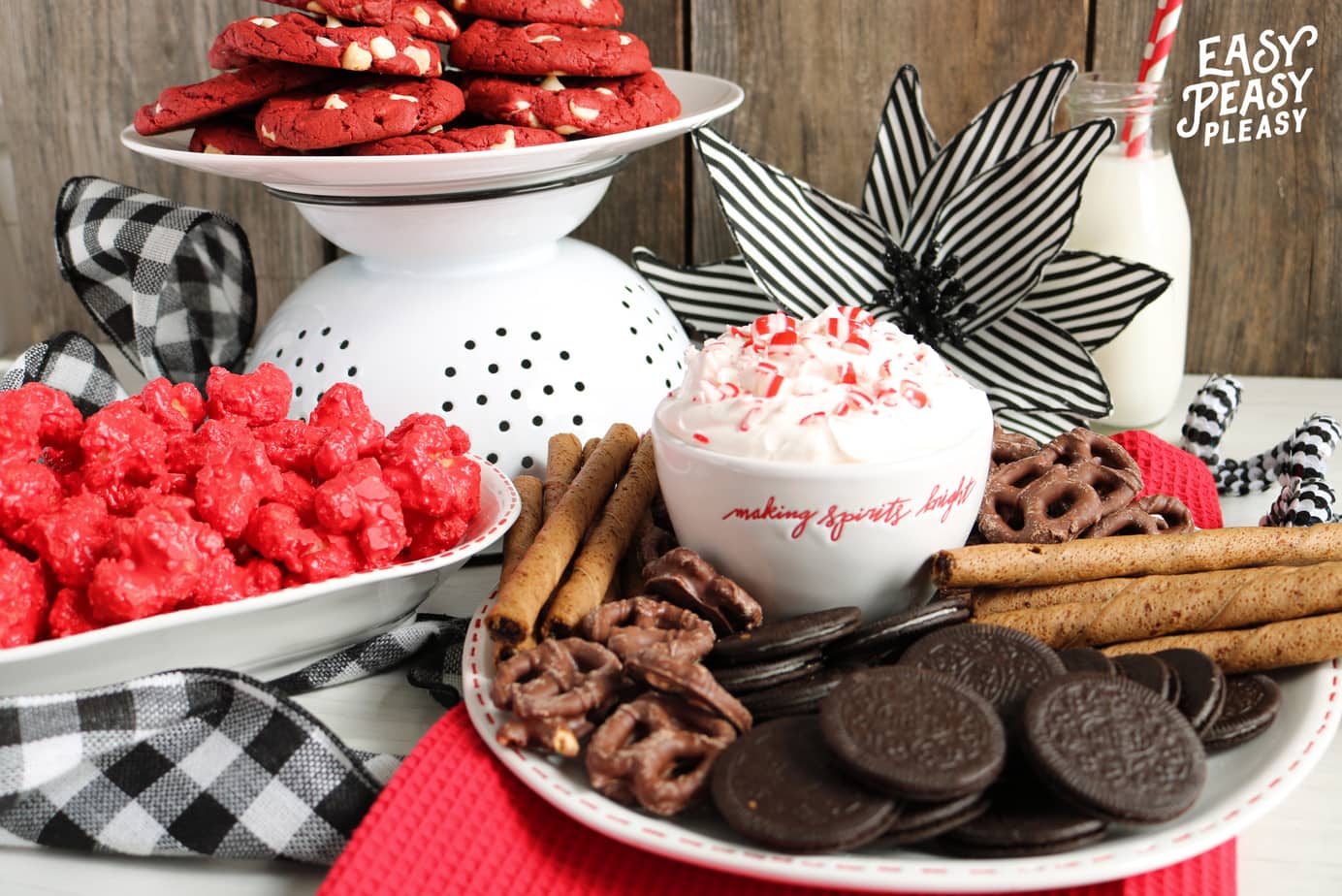 If you're short on time, try this super easy 2 ingredient Elf Munch. I also whipped up a batch of my easy 4 ingredient Red Velvet Cake Mix Cookies. Did you see how I flipped over the colander to make a cookie stand? No cookie stand no problem. Just think outside the box.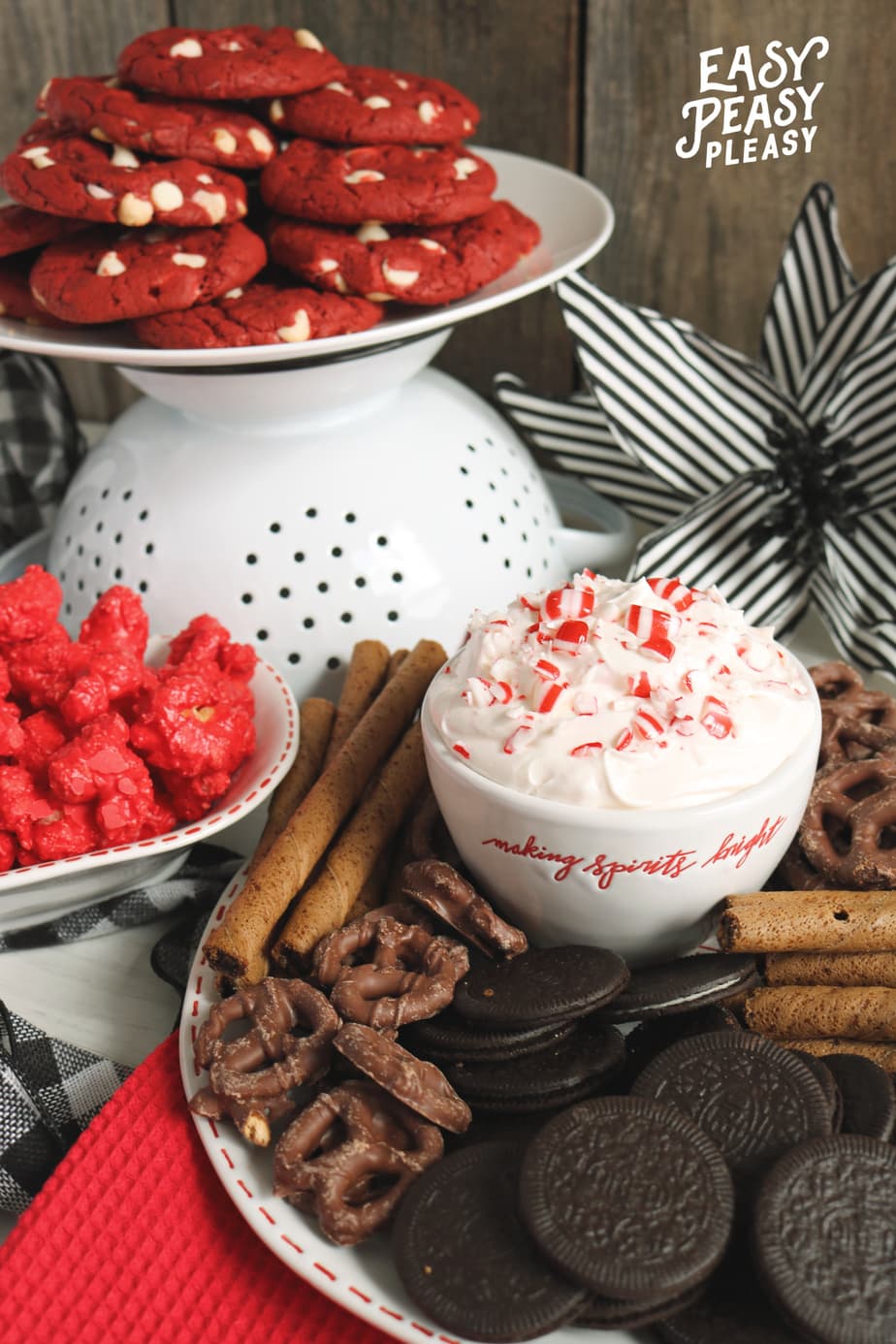 What you'll need…
Ingredients
Cream Cheese
Powdered Sugar
Cool Whip
Peppermint Candy
Items for dipping (chocolate covered pretzels, chocolate pirouettes, chocolate wafers, and thin oreos)
Extras…
Medium bowl
Mixer
Rubber Spatula
Rolling pin (for crushing peppermint)
Serving Items (Guess and Company)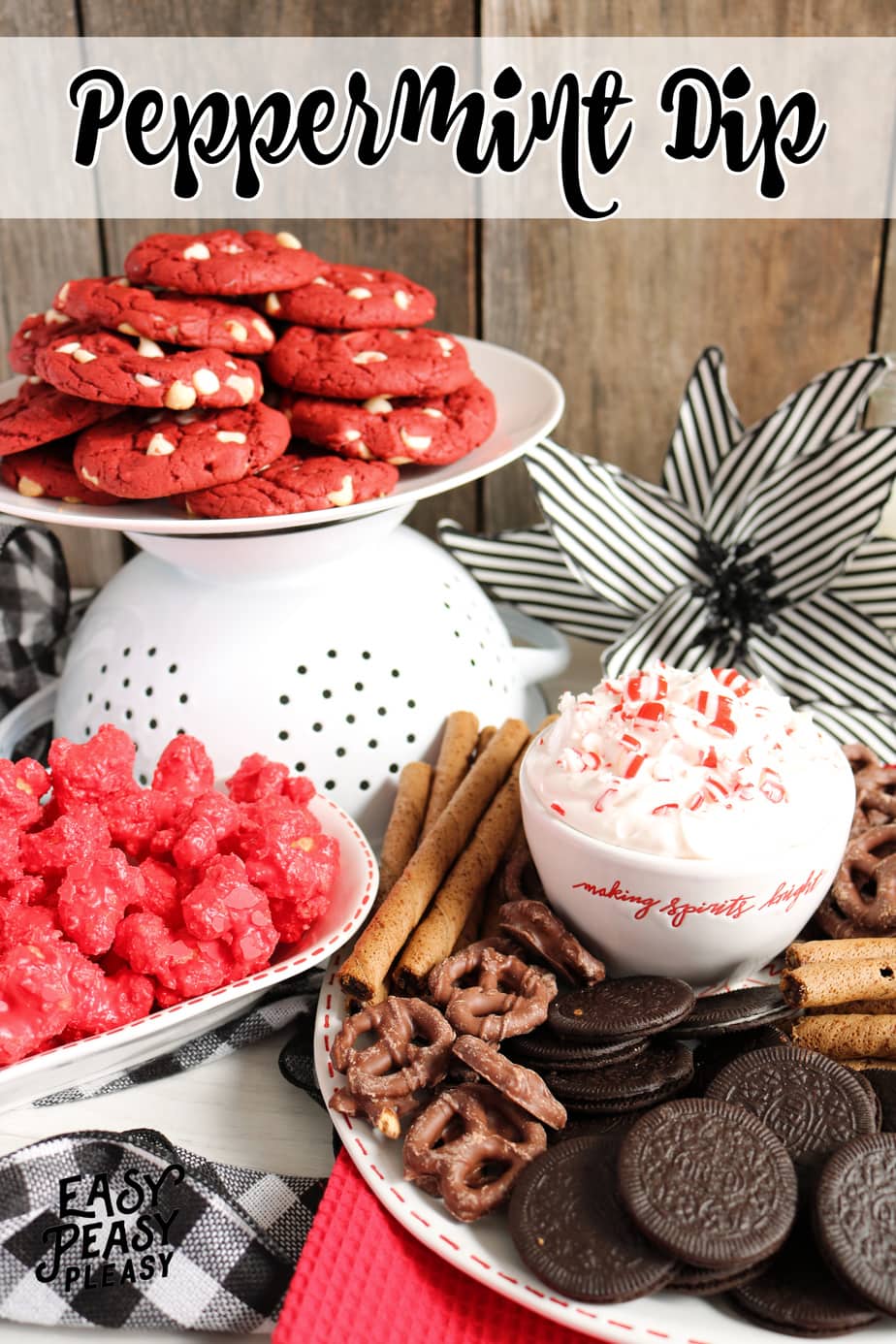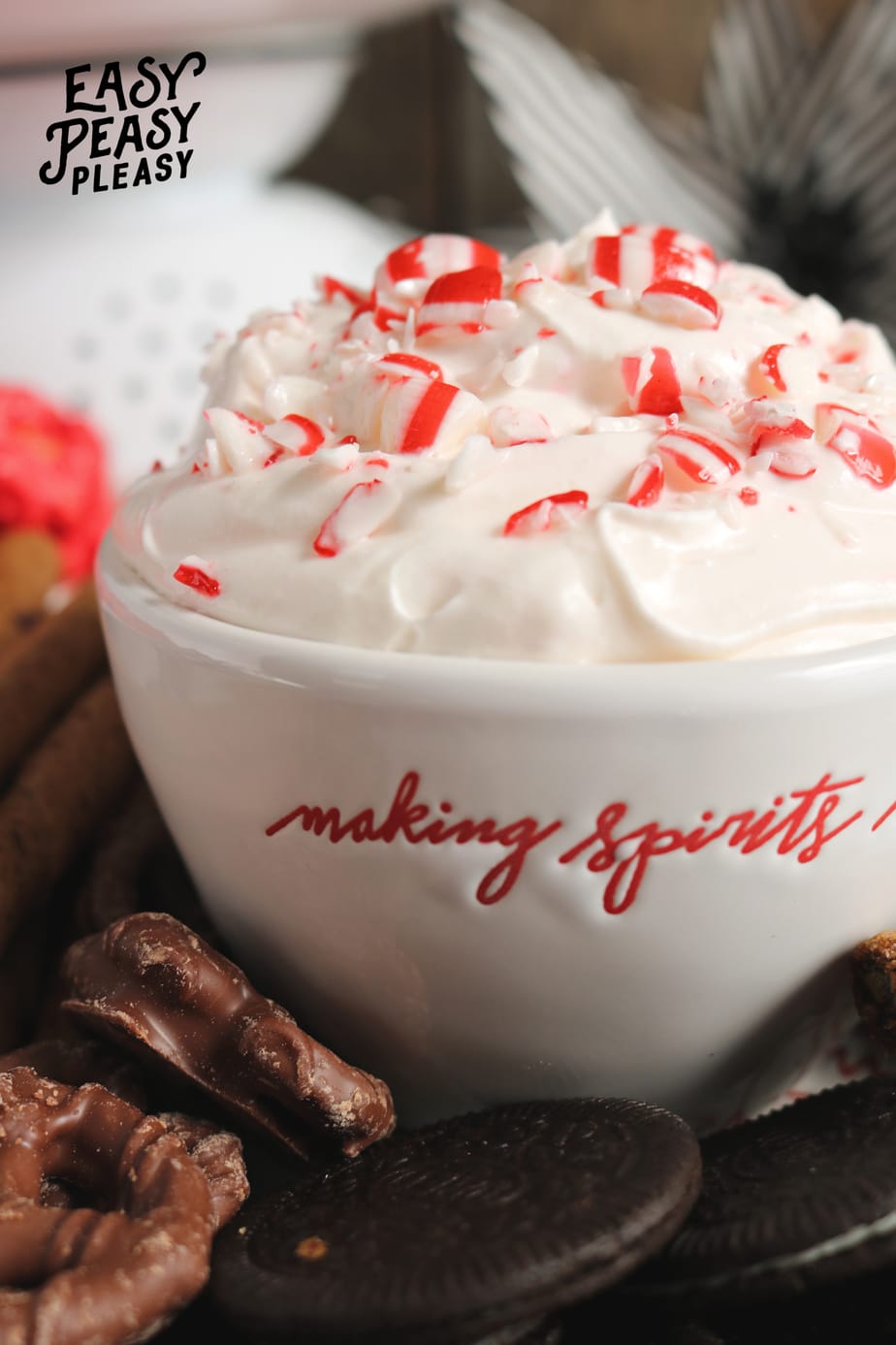 Easy Peasy Pleasy Recipe Tips
Let cream cheese soften for 1 hour on counter. To shorten softening time, cut into small cubes and let soften for 10 minutes.
Mix powdered sugar in batches.
Gently fold in Cool Whip.
Add in crushed peppermint to your taste. This recipe requires no cooking of the ingredients so if you want a stronger peppermint flavor, add more. If you want a mild peppermint flavor, use less.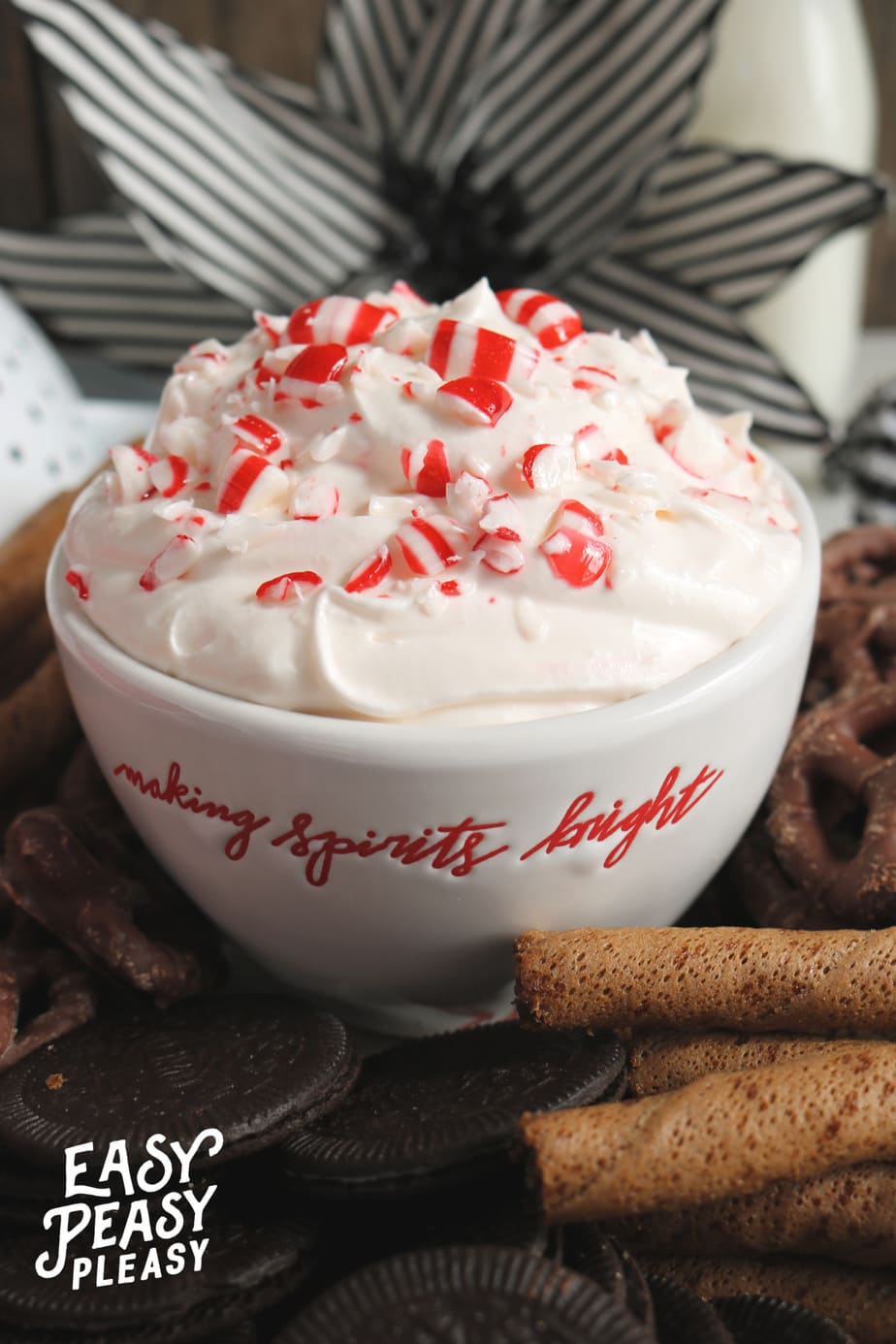 Easy Peasy Pleasy Shopping Tips
Shopping Guess and Company Christmas at the Warehouse Sale? Need tips for your shopping trip? My girl Amy is a pro and she gives you all the answers here at The Gifted Gabber. Everything from parking, what to do if you fill up your cart and need another, to snacks, lines, and dates. She's got you covered!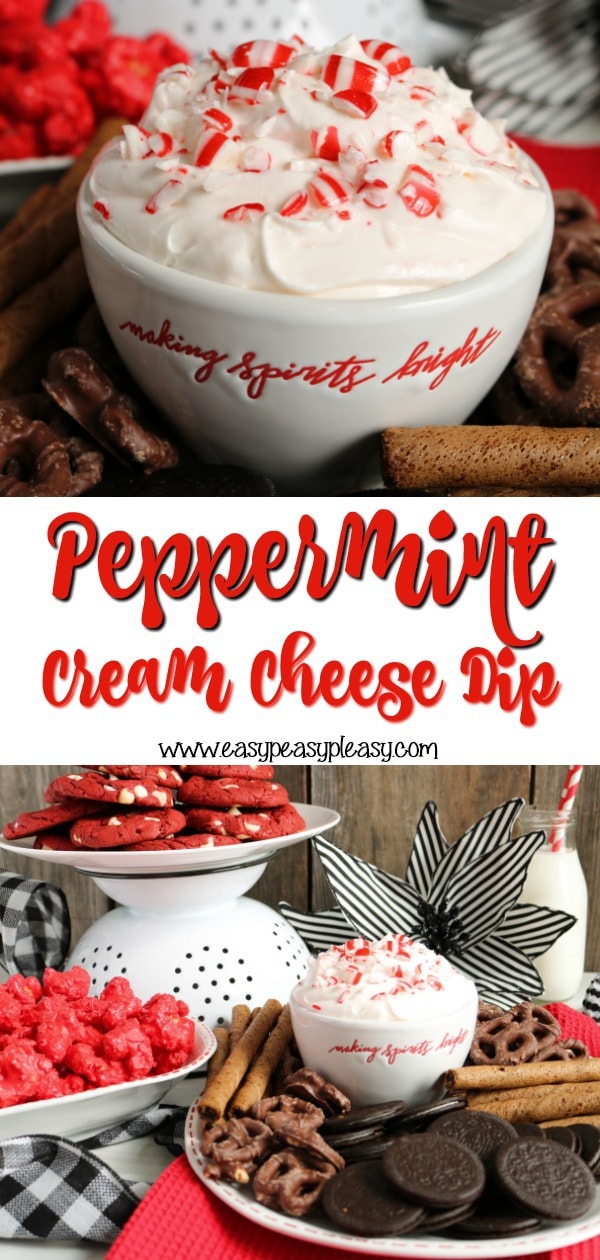 Peppermint Dip
Ingredients
1 – 8 ounce package cream cheese, softened
1 cup powdered sugar
1 – 8 ounce container cool whip
4 teaspoons crushed peppermint candy
Directions
In a medium bowl, using a mixer, mix cream cheese and powdered sugar. Fold cool whip into cream cheese mixture. Add crushed peppermint, stirring gently. Pour into serving dish and serve with chocolate covered pretzels, chocolate fudge pirouettes, chocolate wafers, and thin Oreos. Eat and enjoy!
Subscribe to Blog via Email