"It's not about what it is-it's about what it can become!"-Dr. Seuss
I took a picture from a book. I gave that book a real good look. I had a challenge in my sight. I grabbed that book and held on tight. No challenge was gonna keep me away. I knew it was time to come out and play. I grabbed my pencil and notepad. I knew had to draw it up real bad. A light bulb went off, in my head. "Hobby Lobby!", is what I said. I got together what I'd need. I wrote down instructions that you can read. Now it's your turn, if you dare. Go make something with a little care. Have some fun, on the way. It's your turn to go out and play!
I hope you are enjoying my series on "All Things Dr. Seuss." I now bring you Green Eggs and Ham! This is right, yes I am! I'm continuing my post from Sam I am!
Inspiration for Green Eggs and Ham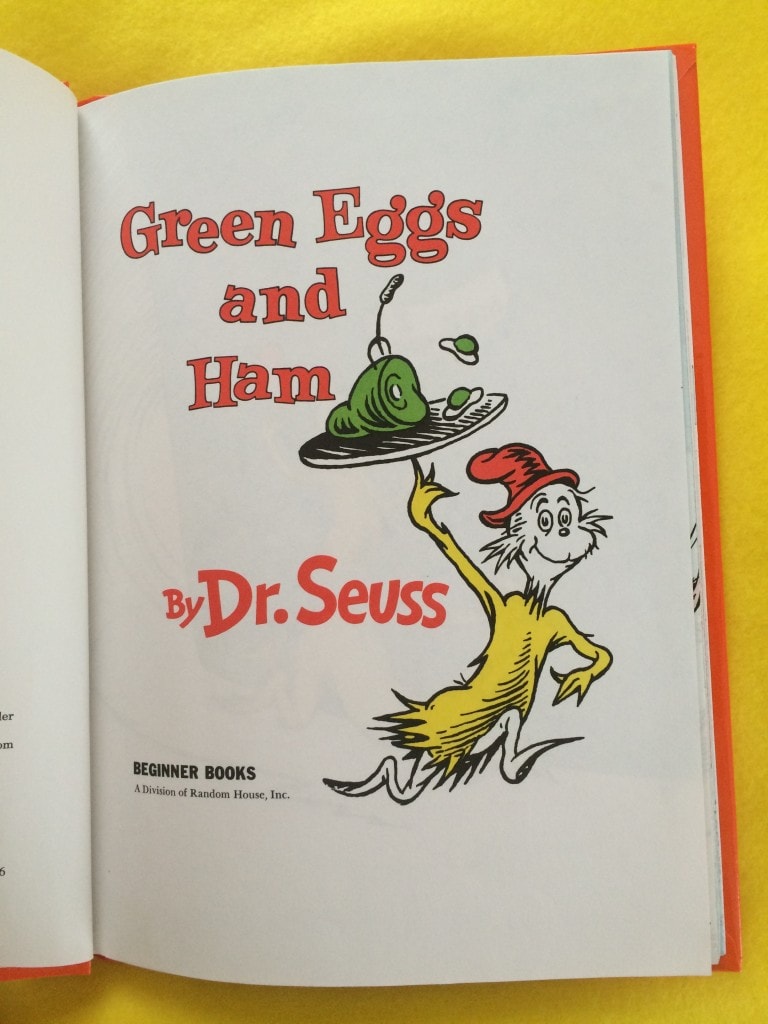 *Note-some of these supplies were part of a previous blog post. "All Things Dr. Seuss-Sam I am Costume".

Supplies
Yellow Fleece
Red Felt (on the bolt)
Green Felt (on the bolt)
White Soft Felt Sheets
Batting
Red, Yellow, Green, and White Thread
Poster Board
Foam Poster Board
Wooden Dowel
Velcro
The essentials-sewing machine, pins, scissors, hot glue gun & glue sticks, measuring tape, and craft paper.
Green Eggs and Ham Steps
 
Cut and sew eggs. Freehand a circle/oval shape for the green yolks and egg whites. (Hey, it doesn't have to be perfect, it's eggs after all.) Place the green yolk on top of the egg white and pin together. (I actually put some batting between batting between the green yolk and egg white to give it a raised affect as I was pinning the two together.) Sew a hem all the way around. Eggs are done! Easy Peasy!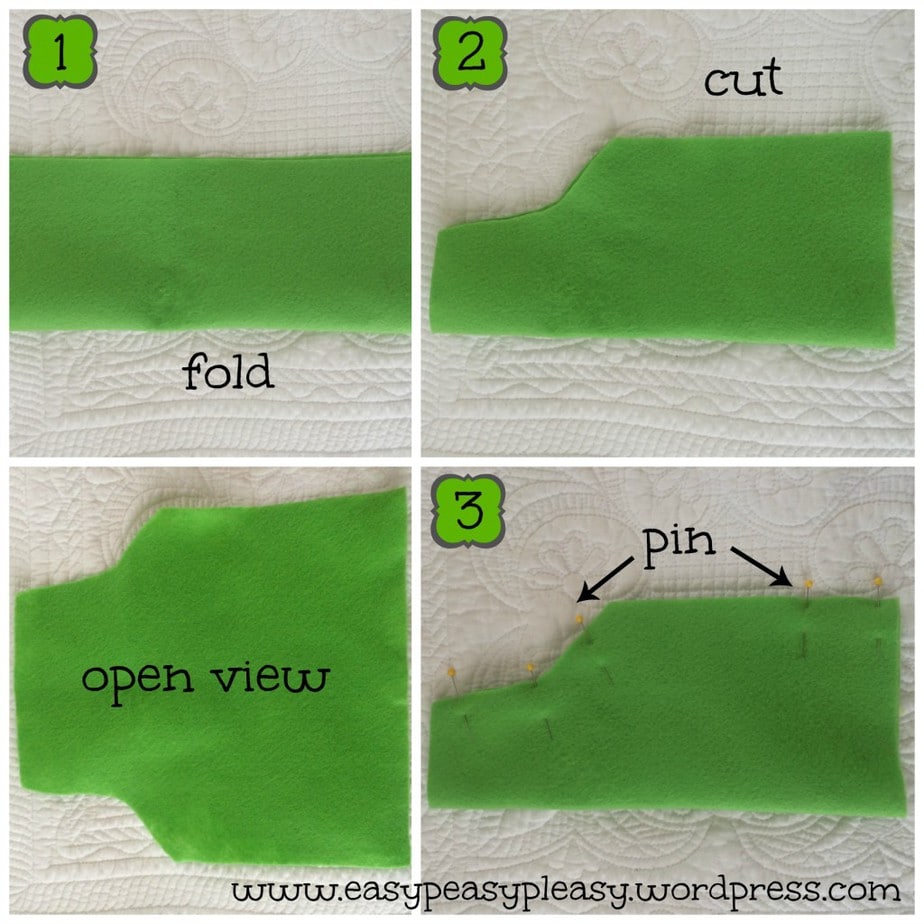 Cut and sew ham.
Fold over a piece of green felt and freehand your ham onto the felt.
Cut out the ham shape.
Pin the edges together (except for the ends) and sew from end towards the middle. Leave a big enough opening to be able to turn inside out and to stuff in your batting.

Turn the ham inside out. Pin the circles to the open ends and sew. It's basically done the same way you would sew the ends onto a bolster pillow. Once you have your ends sewn on, turn the ham back to right side out.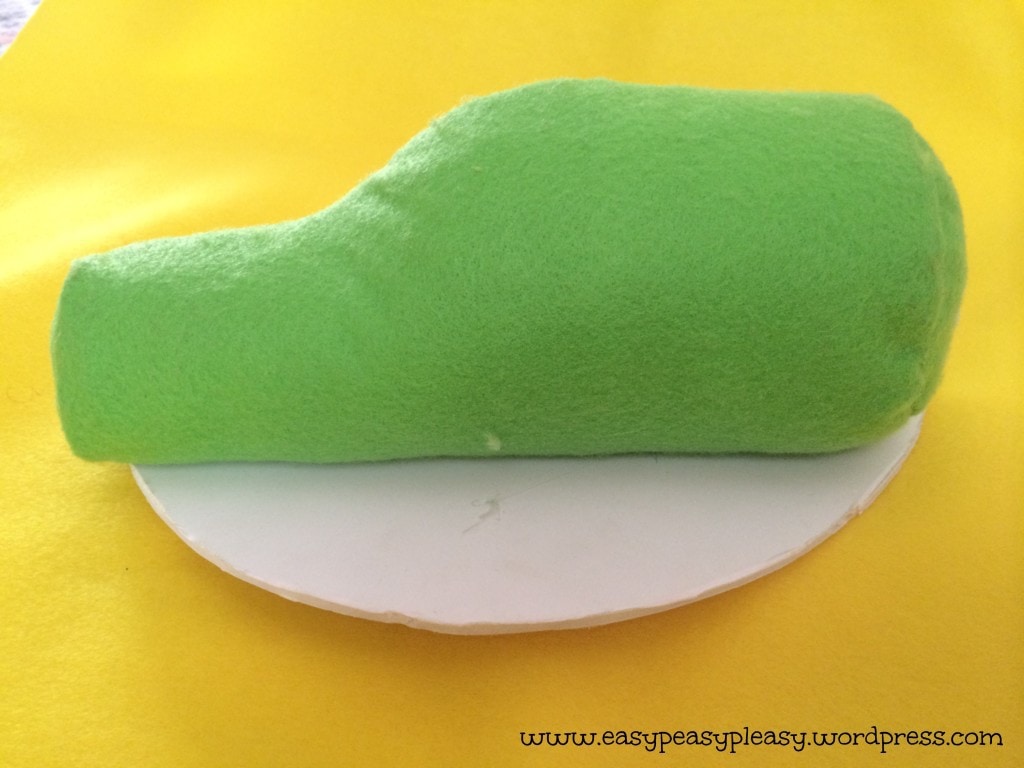 Stuff with batting and sew it closed. I used a blind stitch to hand stitch the ham closed for a clean look. Positively Splendid has a great tutorial on how to do a blind stitch.
I took a little white circle and hand stitched it on the outside of the ham.
Green Eggs and Ham are complete!
At this point you will cut out your foam board and attach the green eggs and ham. I set the eggs and ham on my foam board and free handed a circle around them. I then cut out the board and hot glued the green eggs and ham straight onto the board. I didn't want Garrett to have to carry the board so I made a velcro strap that I attached to the underside of the board.


I took some white felt and pinned hook velcro on one end of the felt. I then flipped the felt over and on the opposite end I pinned looped velcro on. I used my sewing machine to sew on the velcro. Finally, I hot glued the strap to the underside of the Green Eggs and Ham board. And there you have it, the whole thing is complete!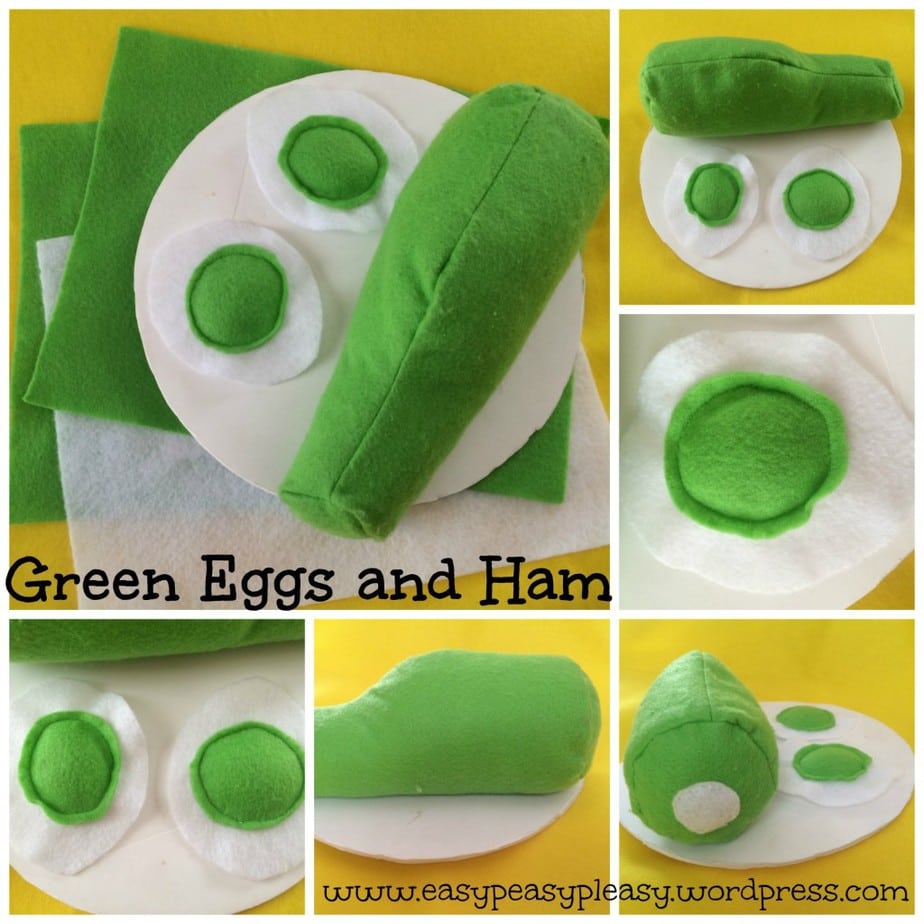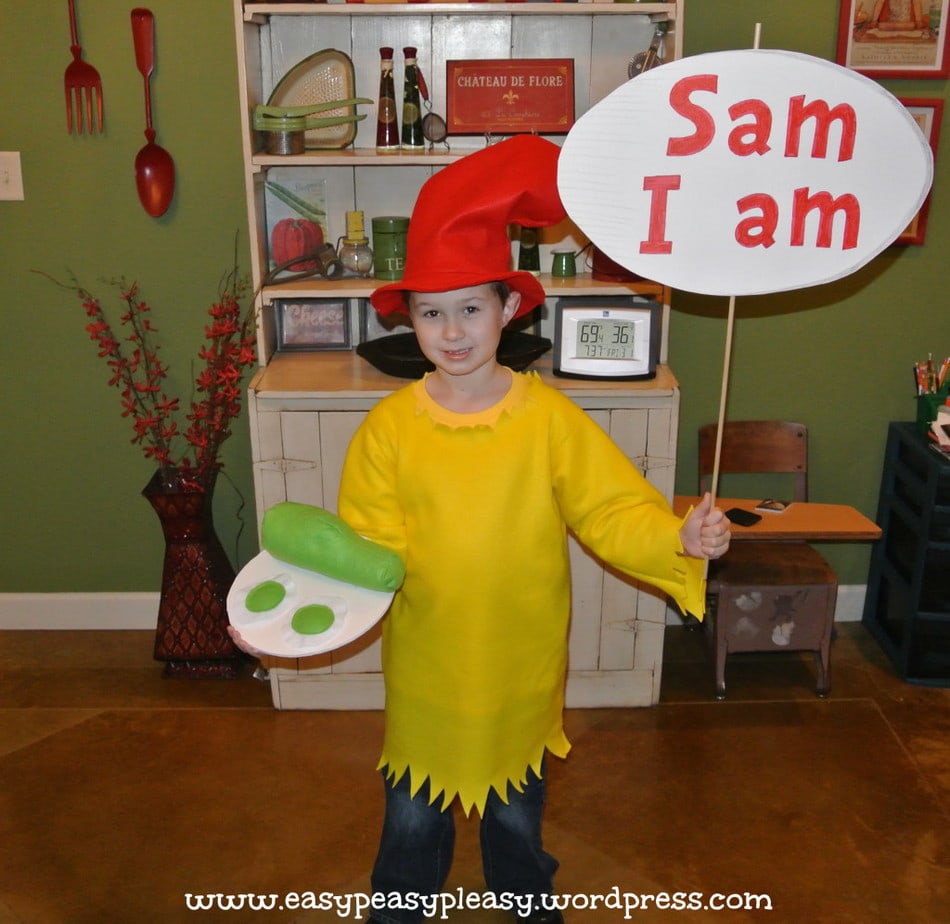 "All Things Dr. Seuss" is so much fun! I love to be a bit silly! If you wonder what else I might say, stay tuned in to see what's next in the series!
While your here, check out other Dr. Seuss costumes like Yertle The Turtle, Sam I Am, and an actual Green Ham costume.
Check out some fun ideas for celebrating Dr. Seuss week…Read Across America Week and all things Dr. Seuss.
"Don't cry because it's over, smile because it happened."-Dr. Seuss
Subscribe to Blog via Email