It's Spring Break in my neck of the woods! Dinners have been quick and the blog post are staying short this week. I made spaghetti last night since it is such a quick meal to get on the table after a day that had been very busy. I have always tried to gauge how much dry spaghetti noodles will be enough…I end up having to little or way to much. I got to thinking it would be nice to have a visual guide of how much dry spaghetti I need to boil up to get the right amount.
I searched the internet and found that there are kitchen gadgets you can purchase to tell you how much dry spaghetti to use. I had no idea that even existed. I think those gadgets would be a handy little tool if you want to spend the money on it, but if you want a freebie you've come to the right place! I've made a chalkboard spaghetti guide printable for myself and thought I would share it with anyone else who cooks way to much or to little spaghetti.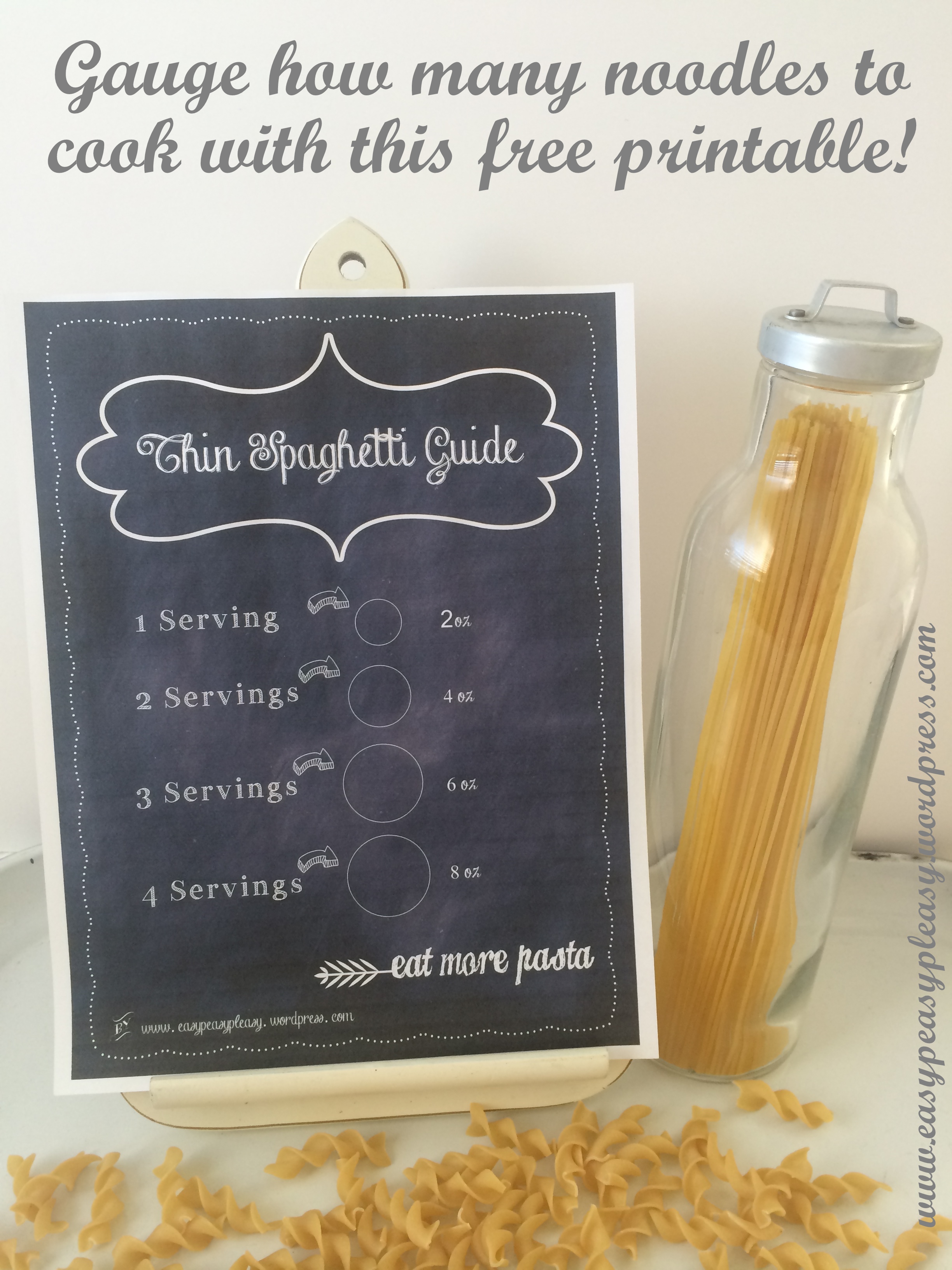 I prefer thin spaghetti. I like a little more meat sauce to pasta ratio. I'm gonna laminate this chart and slide it into my cookbook. You could hang it from a clipboard or frame it up as decor until you need to use it. Many possibilities!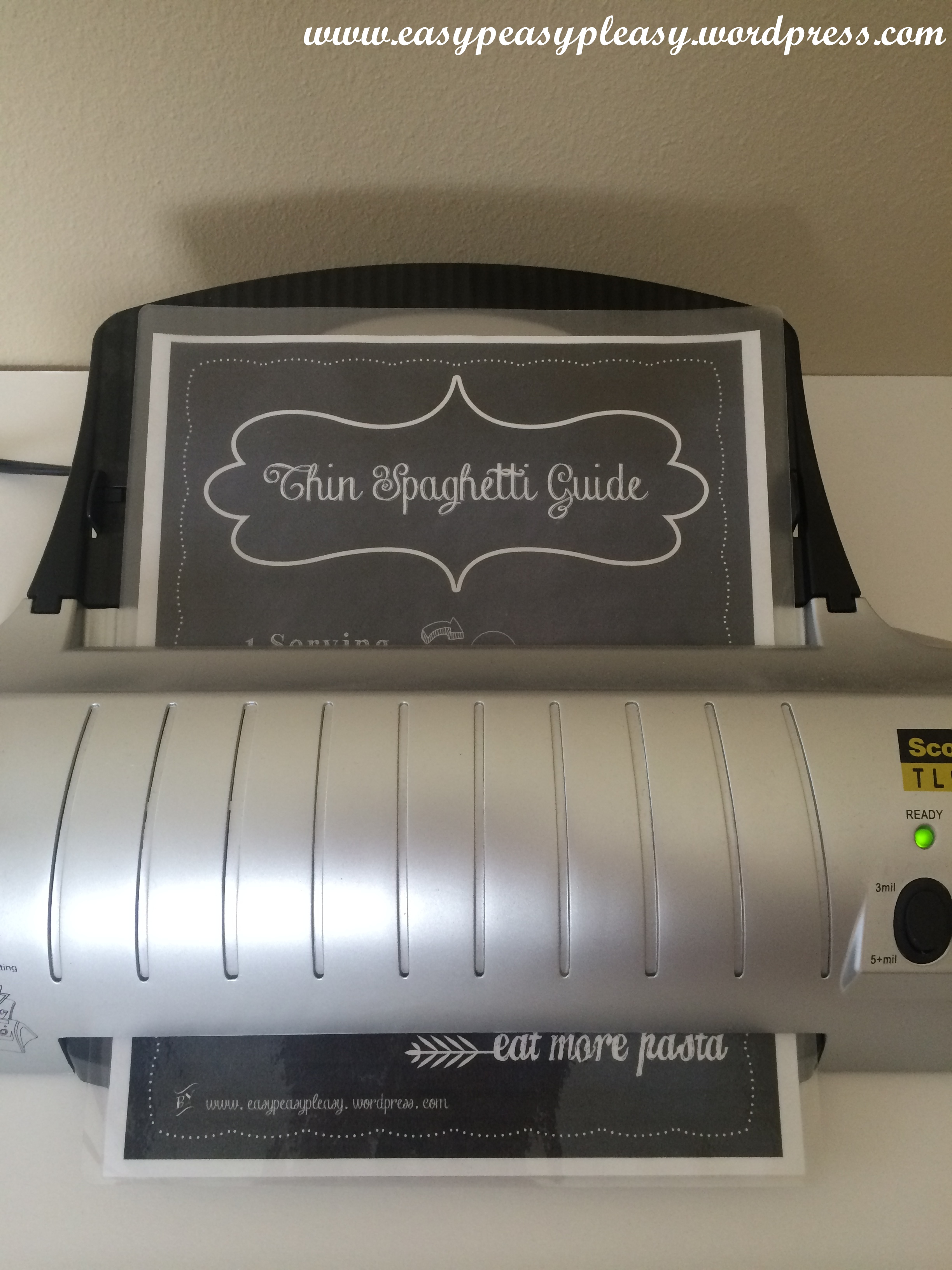 Laminating is a good route to go if you can. I'm sure I will inadvertently get pasta sauce on it somehow cause that's just how I cook. Now that it's laminated I can wipe it off easily and never have to print it again.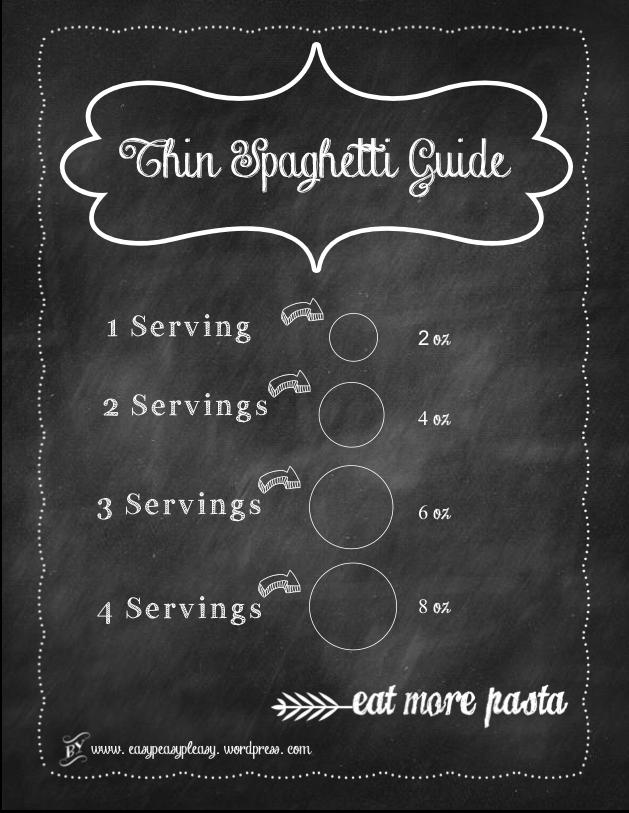 Free Thin Spaghetti Guide Chalkboard Printable
All you do is place the printable on your counter, grab a handful of dry spaghetti, and place over the corresponding circle until you have just the right amount.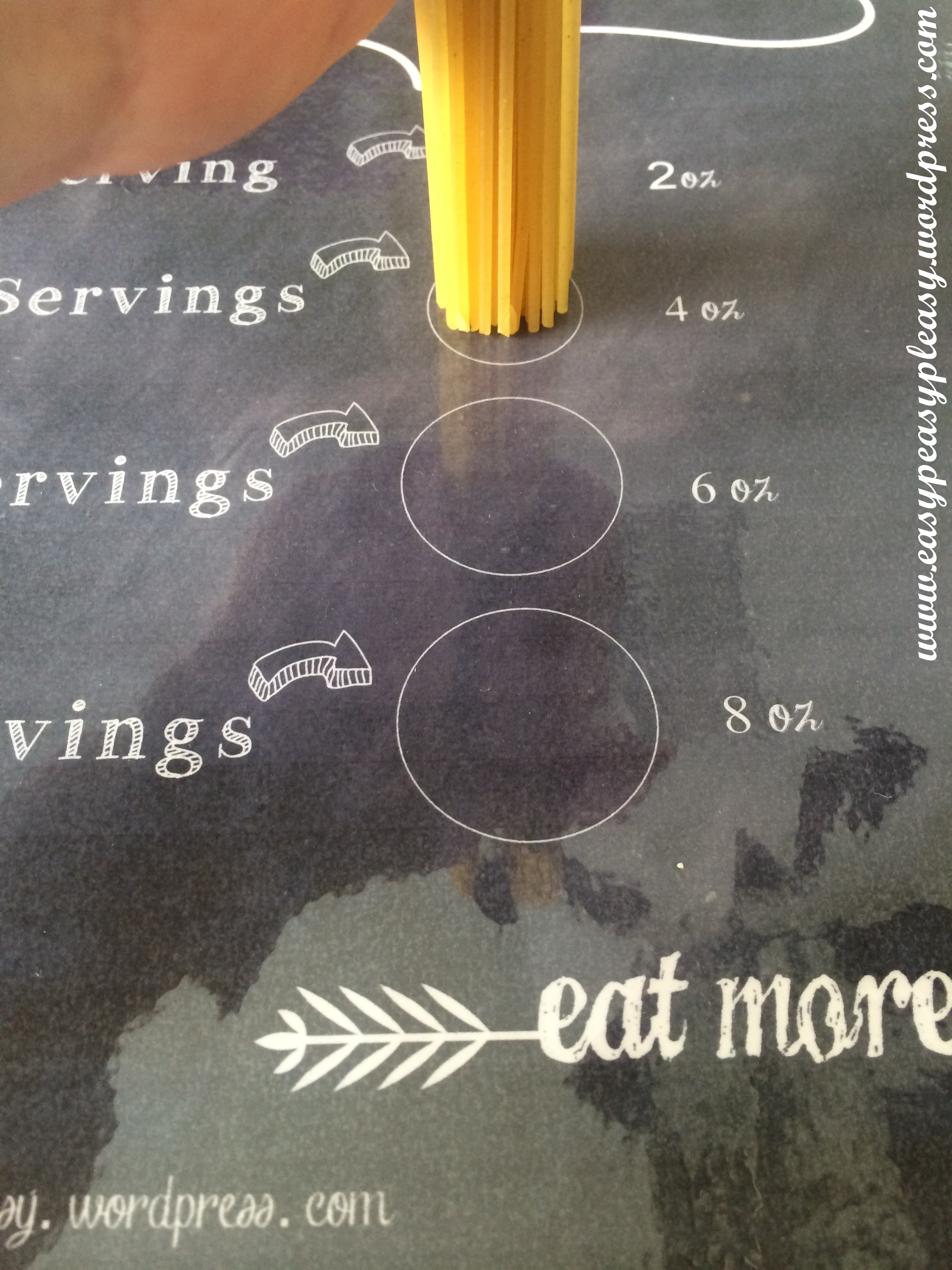 For all us busy folks out there who haven't already thought of this I've got a quick tip for you! My family never uses up all the hot dog and hamburger buns. I take those leftover buns and make cheesy garlic bread. My kiddo eats it up. Just a smear of butter, some garlic powder and garlic salt, a sprinkle of cheese and chopped fresh parsley is all you need.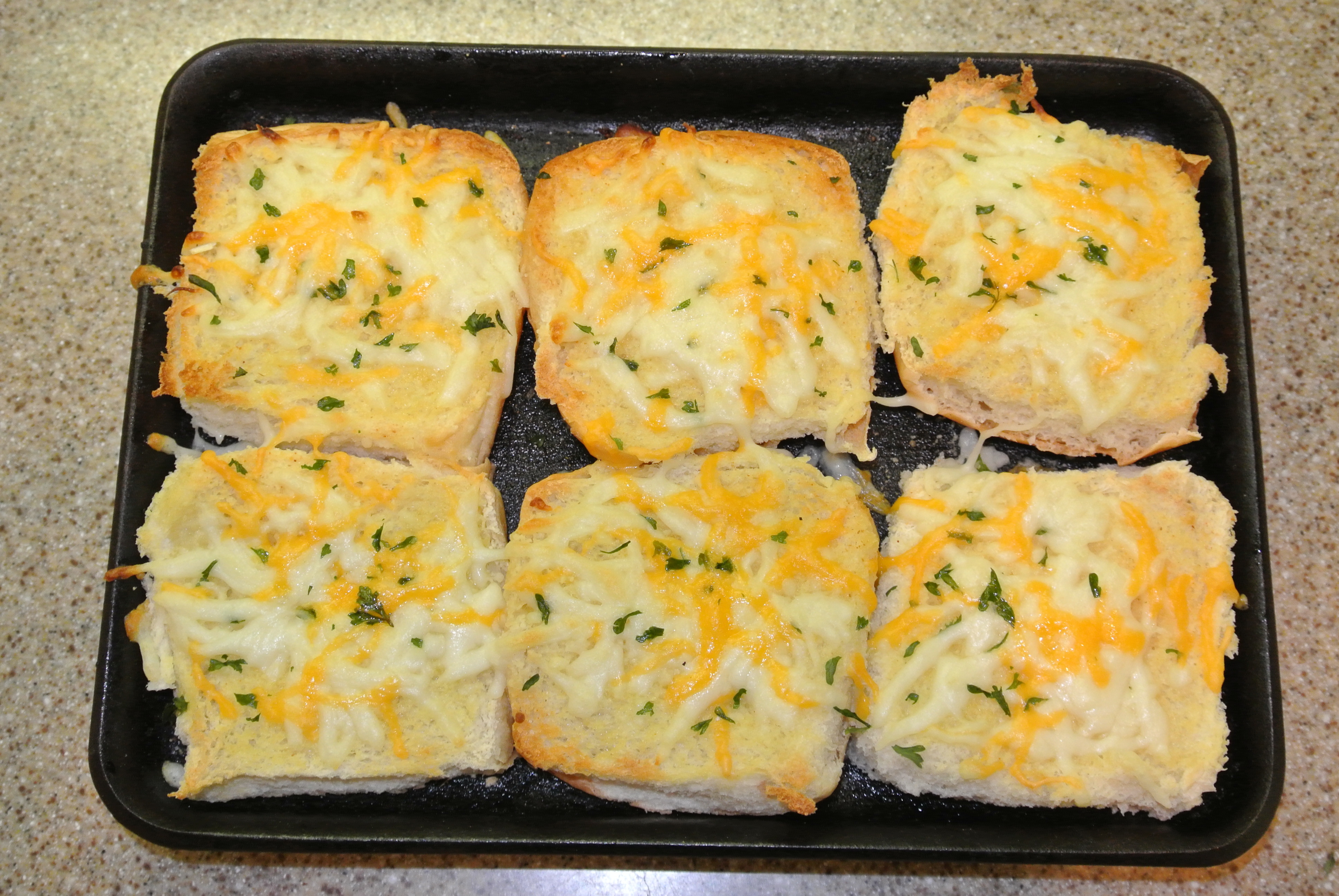 If anyone out there has a great homemade pasta sauce they want to share, I'm all ears! I use a lot of my home grown tomatoes to make salsa during the summer but I would love to use some of those tomatoes to can some homemade pasta sauce! Looking forward to hearing from you!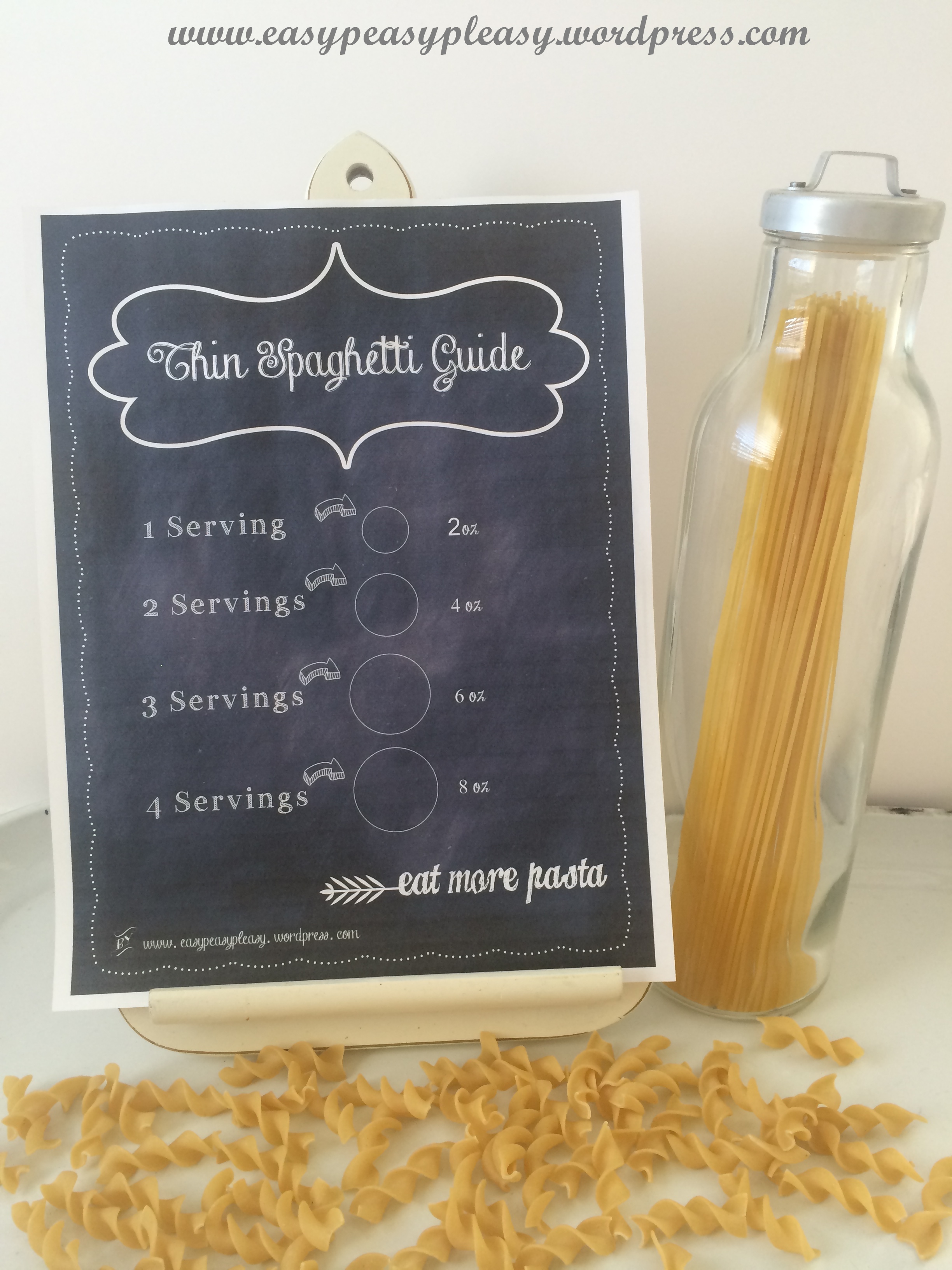 I had a lot of fun making this free printable! I hope you find it as useful as I do! I've got more free printables coming your way soon! Keep it Easy Peasy and I'll chat with you later!