Candy Apple Slices on a stick! Need I say more? Fall screams Candy Apples and they are so delicious but a whole apple covered in candy just leaves me wanting more candy.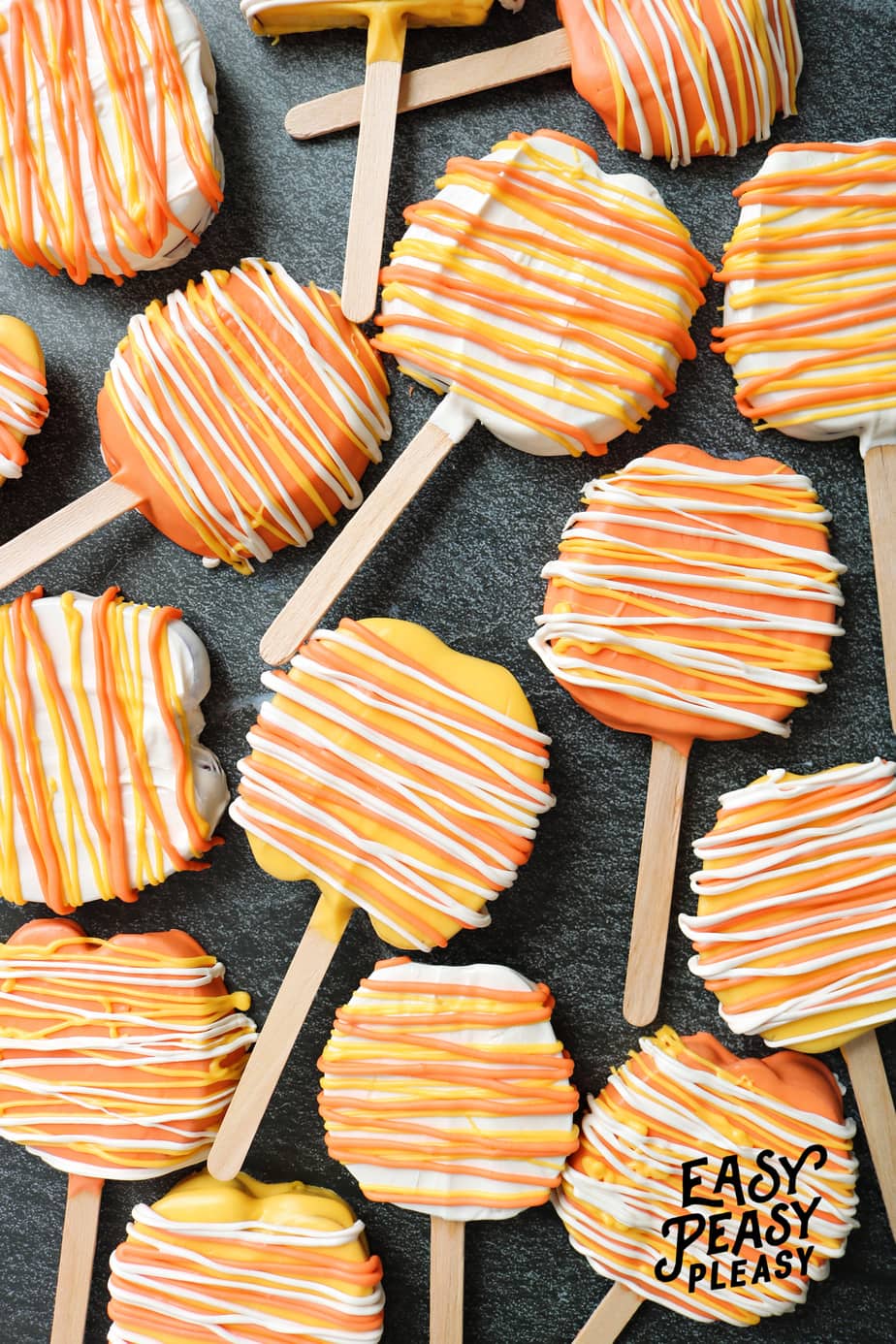 That's why candy apple slices are the way to go! It's just the right amount of candy to apple ratio. Plus, Who wouldn't want to eat just a slice of apple when it's coated in candy goodness.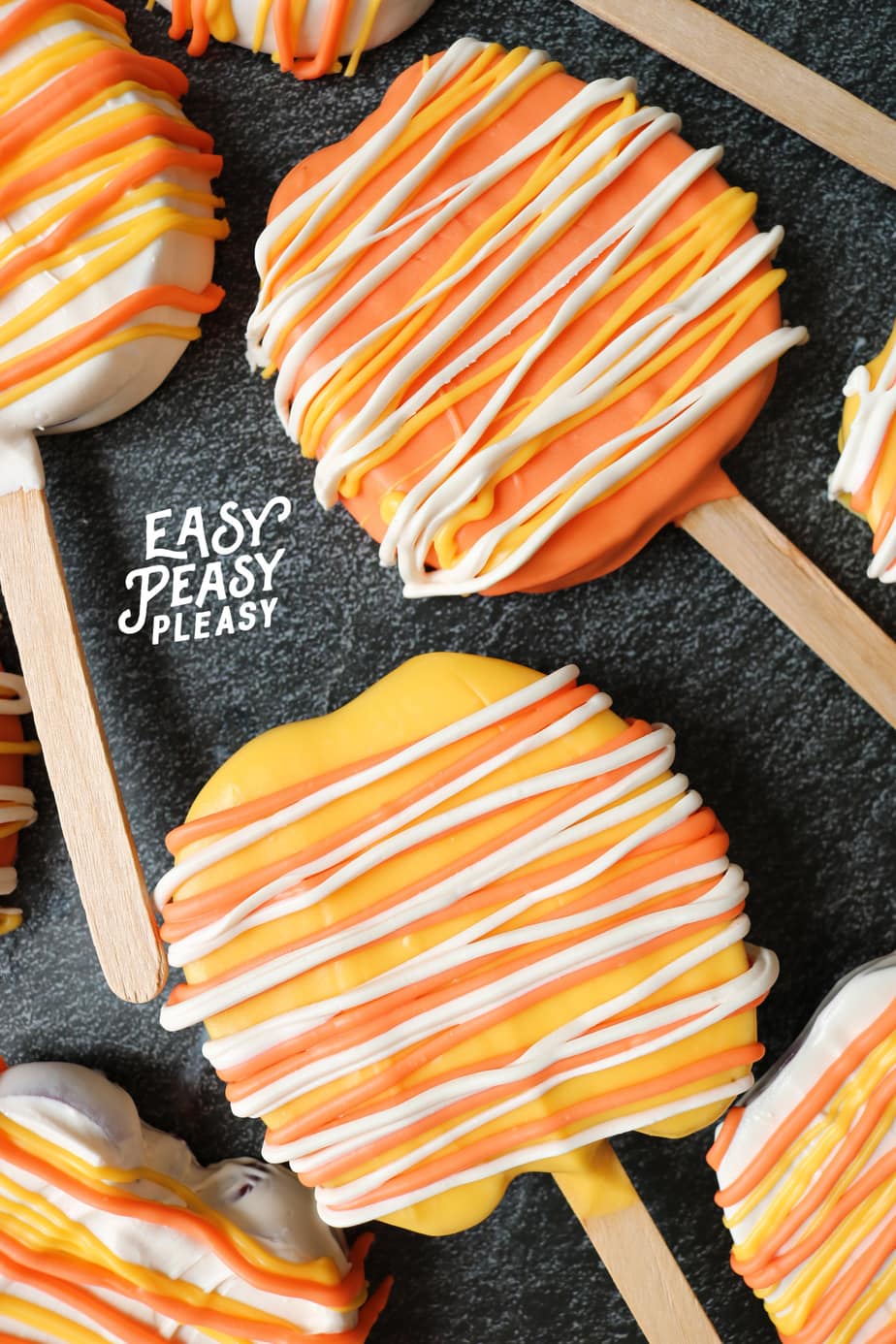 I love anything that resembles candy corn for Halloween. Kinda like my No Bake Candy Corn Cheesecake On A Stick or my super easy Candy Corn Munch. If I can make an easy Halloween treat, like these candy apple slices, have the colors of candy corn then I'm all in!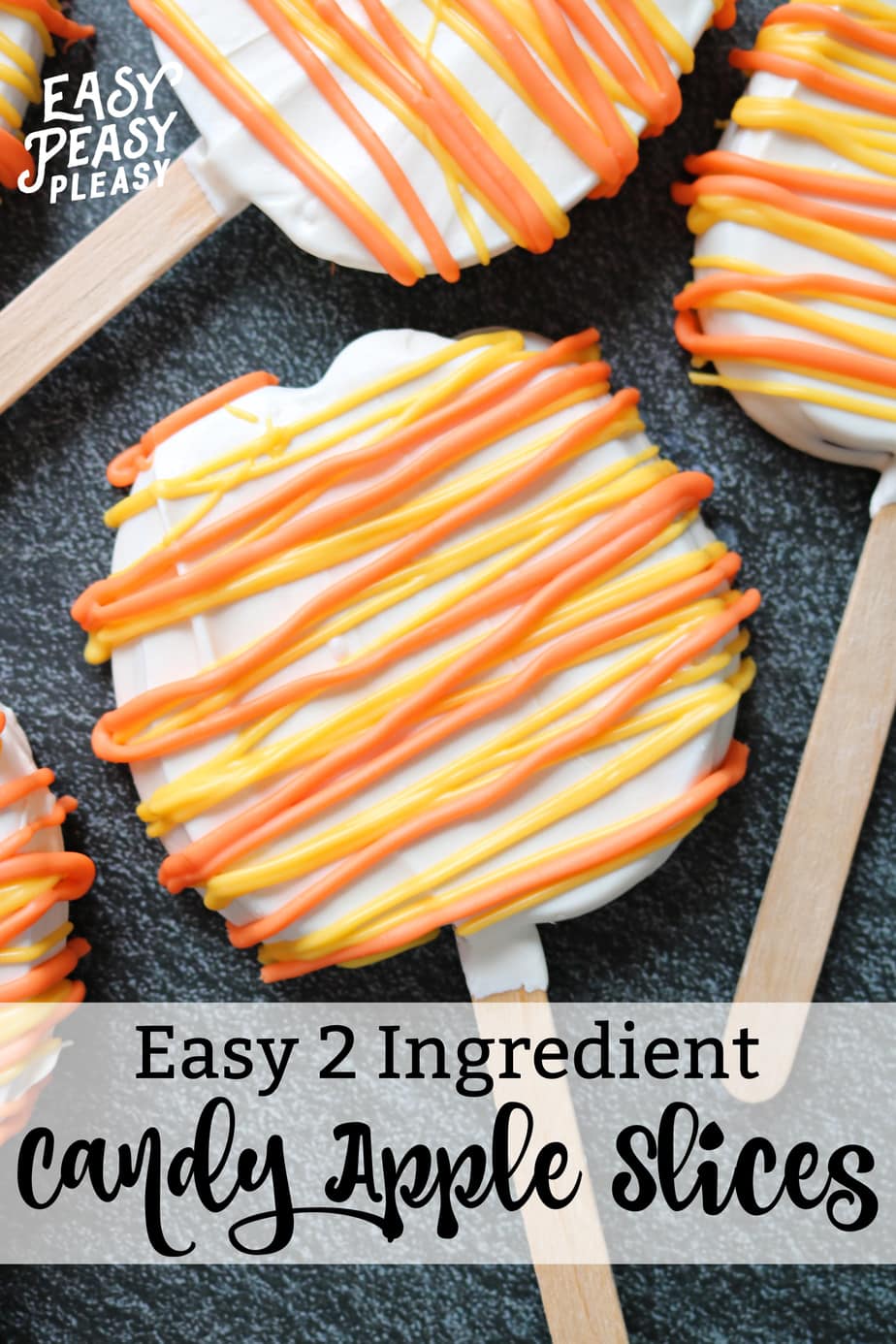 2 Ingredients you need…
Apples
Candy Melts (3 colors)
You will also need craft sticks, 3 zip top bags and some wax paper.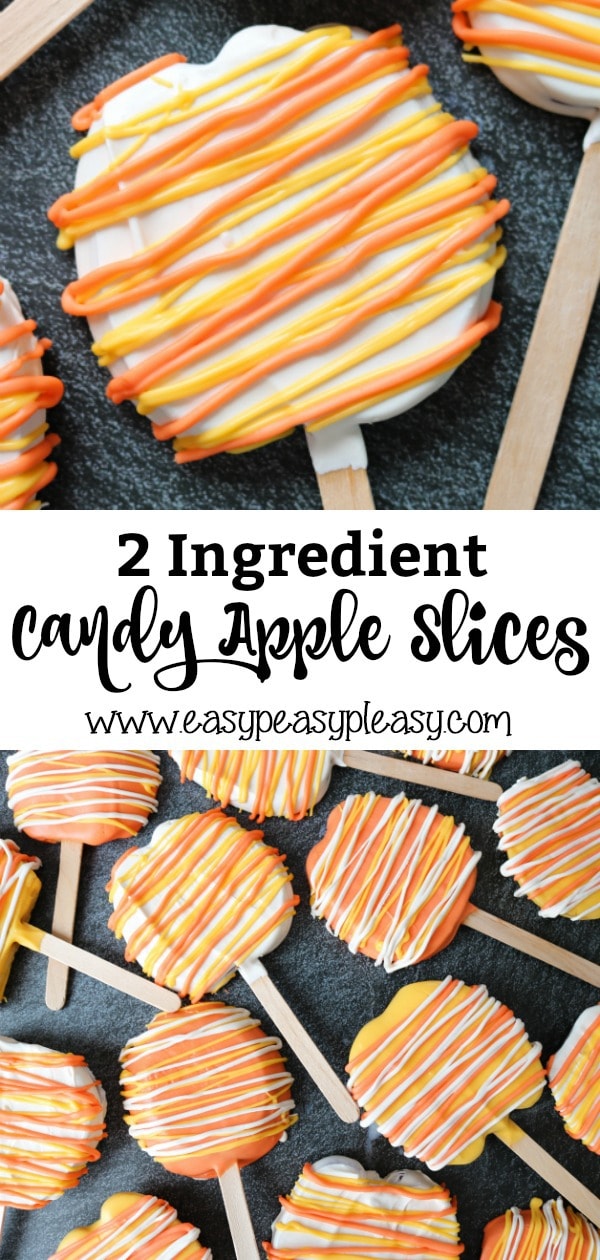 Easy Peasy Pleasy Tips
Slice off a tiny slice on 2 sides of the apple to give the outer slices a flat surface on both sides of the slice.
You can get 5 slices out of each apple. Make sure slices are 1/2 inch thick to insert craft stick.
I made this recipe to use up 3 different colors of candy melts without leftovers.
I use the microwave directions to melt my candy melts.

If candy melts seem to thick, you can add a couple teaspoons of shortening or coconut oil to help thin it out.

Completely coat apple in melted candy. Apples will weap but by completely coating the apple slice, you can cut down the amount they weap.
These candy apple slices are best served on the day that they are made. The candy apple slices are supper easy to make but give yourself an hour.
The great thing about making these candy apples is that the candy corn color drizzle means the base coat doesn't have to be perfectly smooth. The drizzle covers up those imperfections.
If you are short on time or don't want to mess with zip top bags, skip the zip top bag step and use a fork to drizzle melted candy.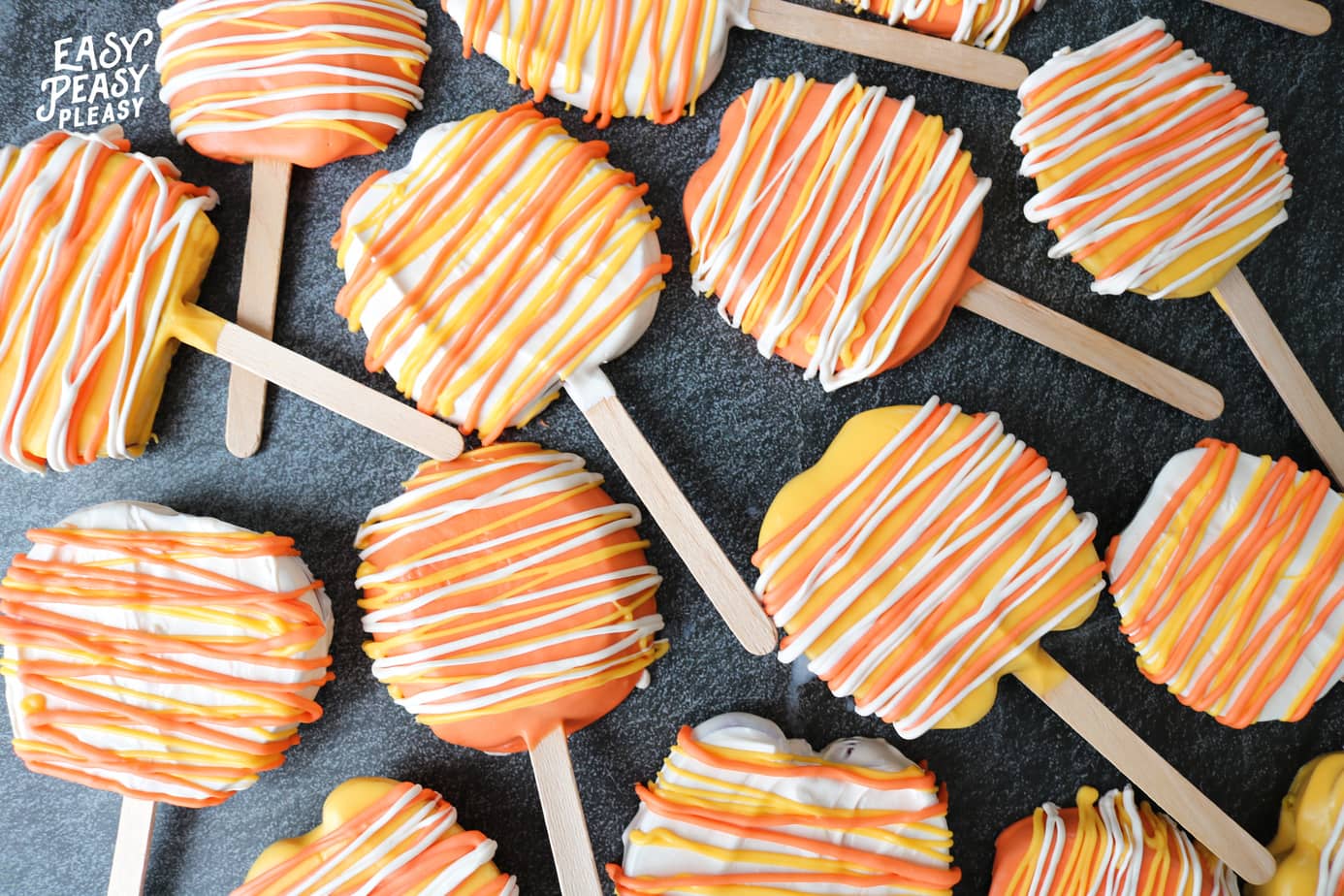 Candy Apple Slices
Servings: 25
Difficulty: easy
Ingredients (& supplies)
5 red delicious apples
1 bag white, yellow, and orange candy melts
25 craft sticks
3 zip top bags for piping
wax paper
Directions
Slice each apple into 5 slices about 1/2 inch thick. Using a knife, make a tiny slit in the bottom of each apple to give you a place to insert craft stick. Insert craft sticks.
Melt one bag of candy melts at a time according to package directions. Dip 9 apple slices on a stick in one color until completely coated and place on wax paper to harden. Continue with remaining 2 colors using 8 apple slices in each color.
Reheat one color candy melt at a time and pour into a zip top bag. Snip off a tiny bottom corner and drizzle over opposite colored candy coated apple slices. Repeat with remaining 2 colors. Eat and Enjoy!
www.easypeasypleasy.com
Subscribe to Blog via Email