Bang Bang Shrimp is one of my favorite quick and easy recipes. With only 5 ingredients, there's nothing to this dish. It makes a great appetizer or a perfect quick and easy weeknight meal when you serve with some rice or noodles.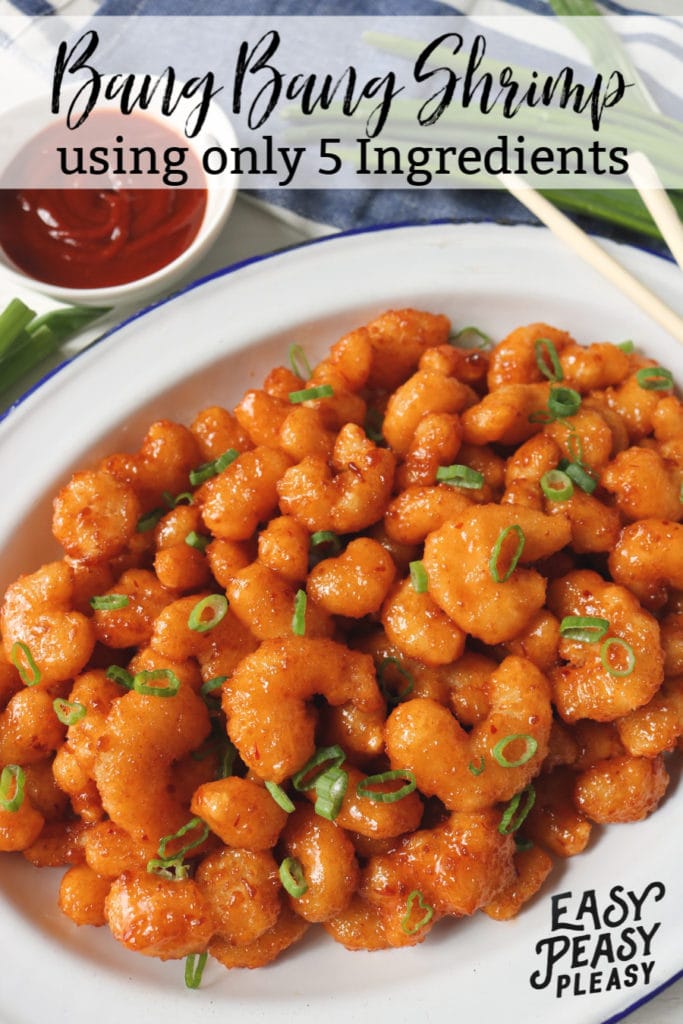 As an appetizer or snack this Bang Bang Shrimp only requires 5 ingredients and they give a flavor combination that packs a punch. Sriracha is the ingredient that provides the heat while you get a hint of sweetness from the Thai Chili Sauce. Good luck at stopping with one bite.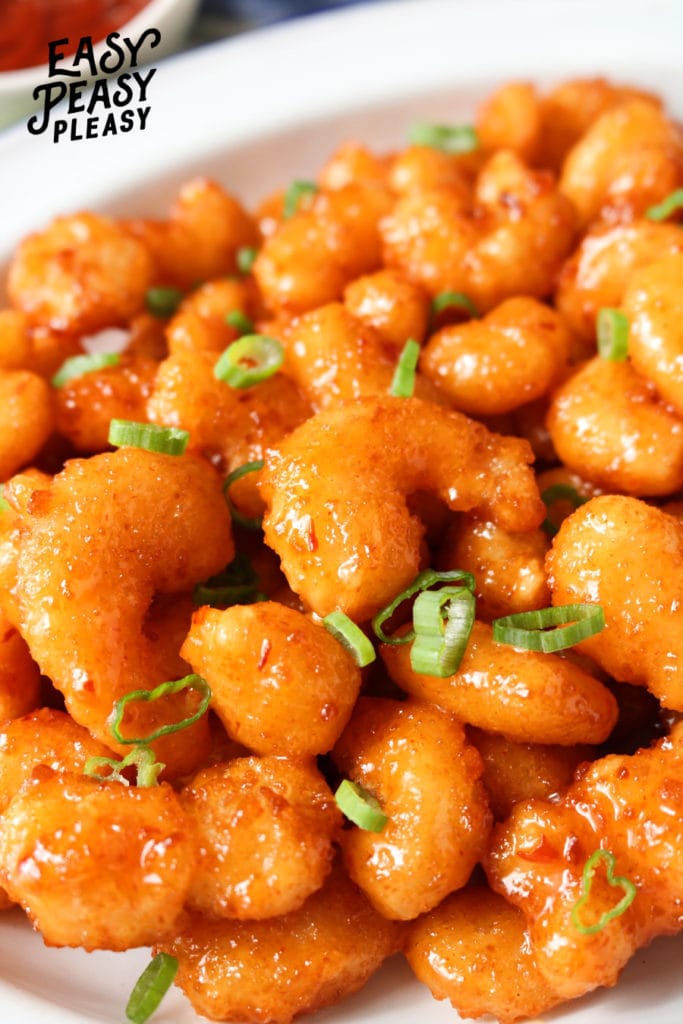 You can totally amp up the spice factor by adding more Sriracha or serve it on the side for the less timid palette.
That's what I do for spicy recipes in my house. Let me tell you why. My hubby is the kind of guy who says bring on the heat while I'm the kind of girl who wants to taste the food without burning my taste buds.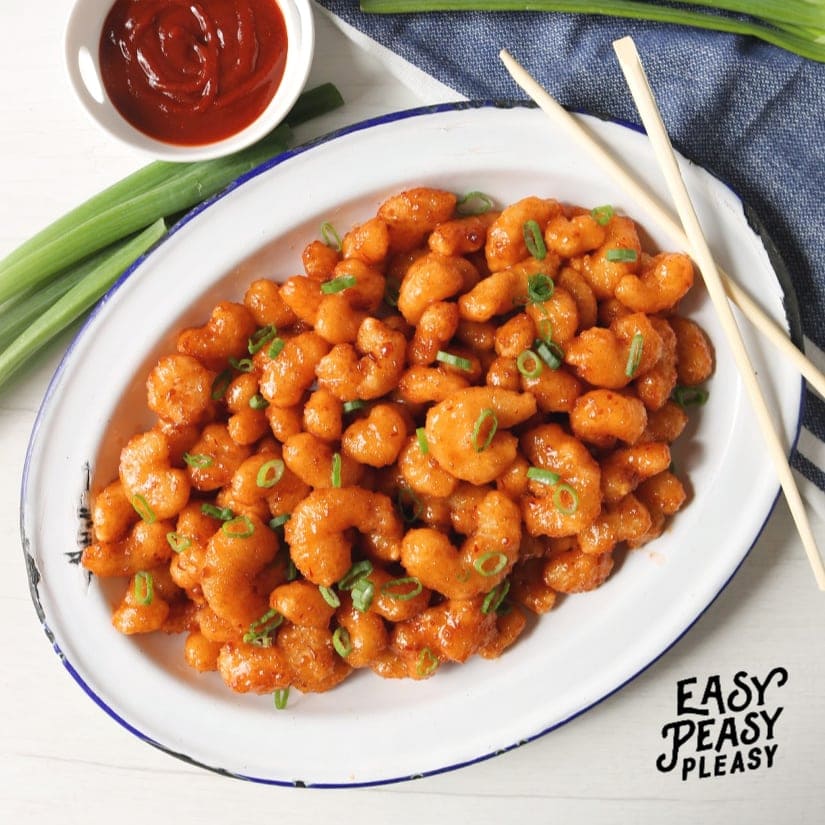 Plus, as the kiddo gets older, I'm testing if he is like me or his dad. Can the kiddo handle the heat and does he like the heat?
So naturally I'm cautious with all spicy foods before I introduce his tongue, roof of his mouth, and throat to more heat than he can handle. Lol!
All in all we let daddy add the heat!…to his own portions. The sauce for this Bang Bang Shrimp adds a little heat that lingers but it's nothing I can't handle with my slightly milder palette.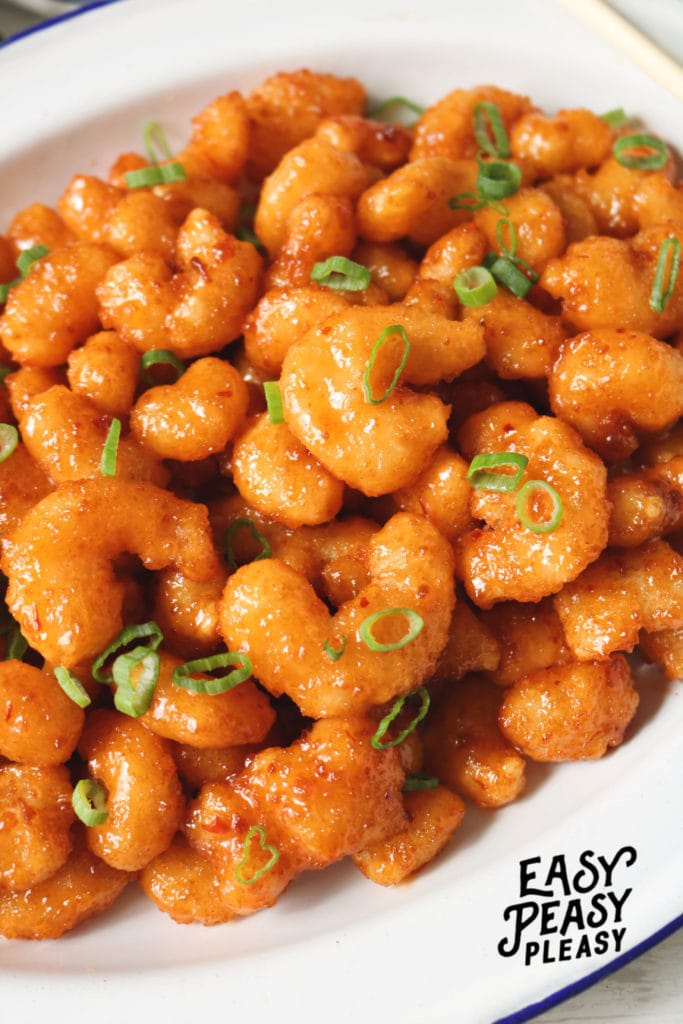 Ingredients you'll need…
Popcorn shrimp
Thai Chili Sauce
sriracha
Mayonnaise
Green onions
Tips to make your process Easy Peasy Pleasy
After mixing the sauce, dip the back of a spoon in the sauce and take a taste. Give it a second to build and if it's not bringing the heat you want, add a little more Sriracha.
Thai Chili Sauce can be found in the Asian section of most grocery stores.
This recipe is so easy you don't really need any other tips.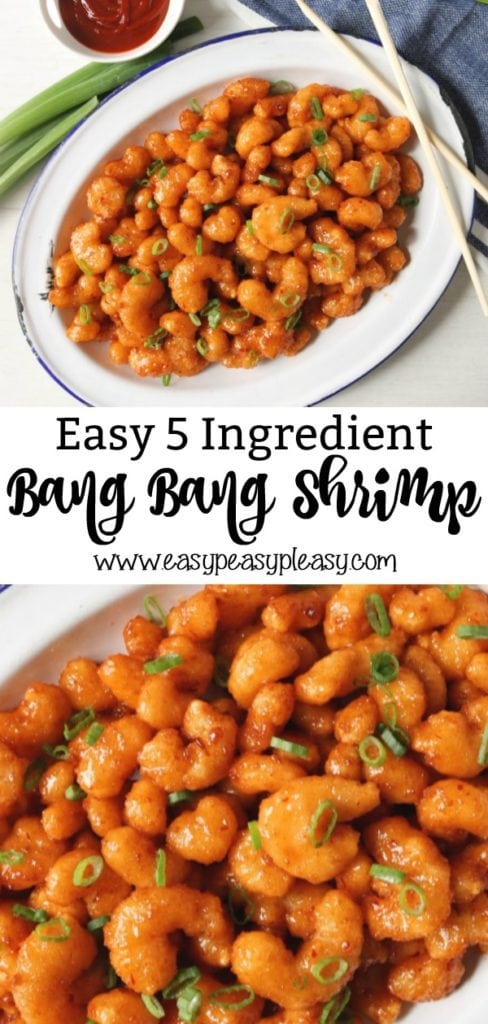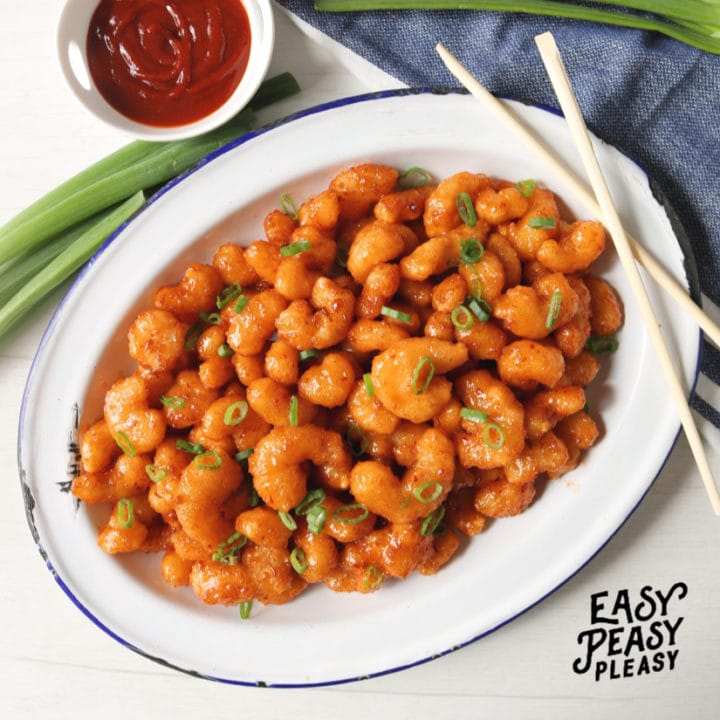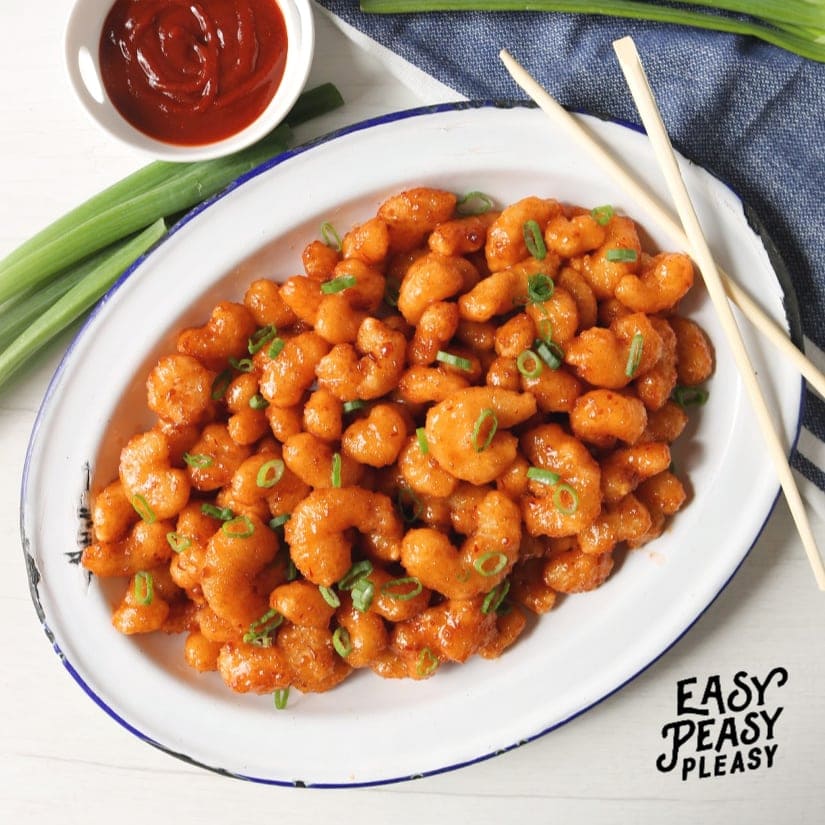 Bang Bang Shrimp
Bang Bang Shrimp using only 5 Ingredients is super easy and makes the perfect appetizer or quick weeknight meal when paired with rice or noodles.
Ingredients
1 package frozen popcorn shrimp, 18 ounces
1/4 cup Thai Chili Sauce
2 tablespoons mayonnaise
1 tablespoon sriracha
1 green onion, chopped for garnish
Instructions
Preheat oven and cook shrimp according to package directions. Meanwhile, using a whisk, combine the Thai chili, mayo, honey, and sriracha in a medium sized bowl until well combined. Toss the cooked shrimp in the Thai Chili mixture while it's still
hot. Plate and garnish with chopped green onions. Eat and
enjoy!