I'm in love with this Mexican Brown Rice Cantina Bowl. There is so much Mexican flavor packed into this one bowl and you know how much I love Mexican food. Mexican food is a family favorite cuisine with my whole family. We eat it at least once a week. It's pretty much a household staple.
Thank you to Riceland for sponsoring this post! All thoughts and opinions are my own.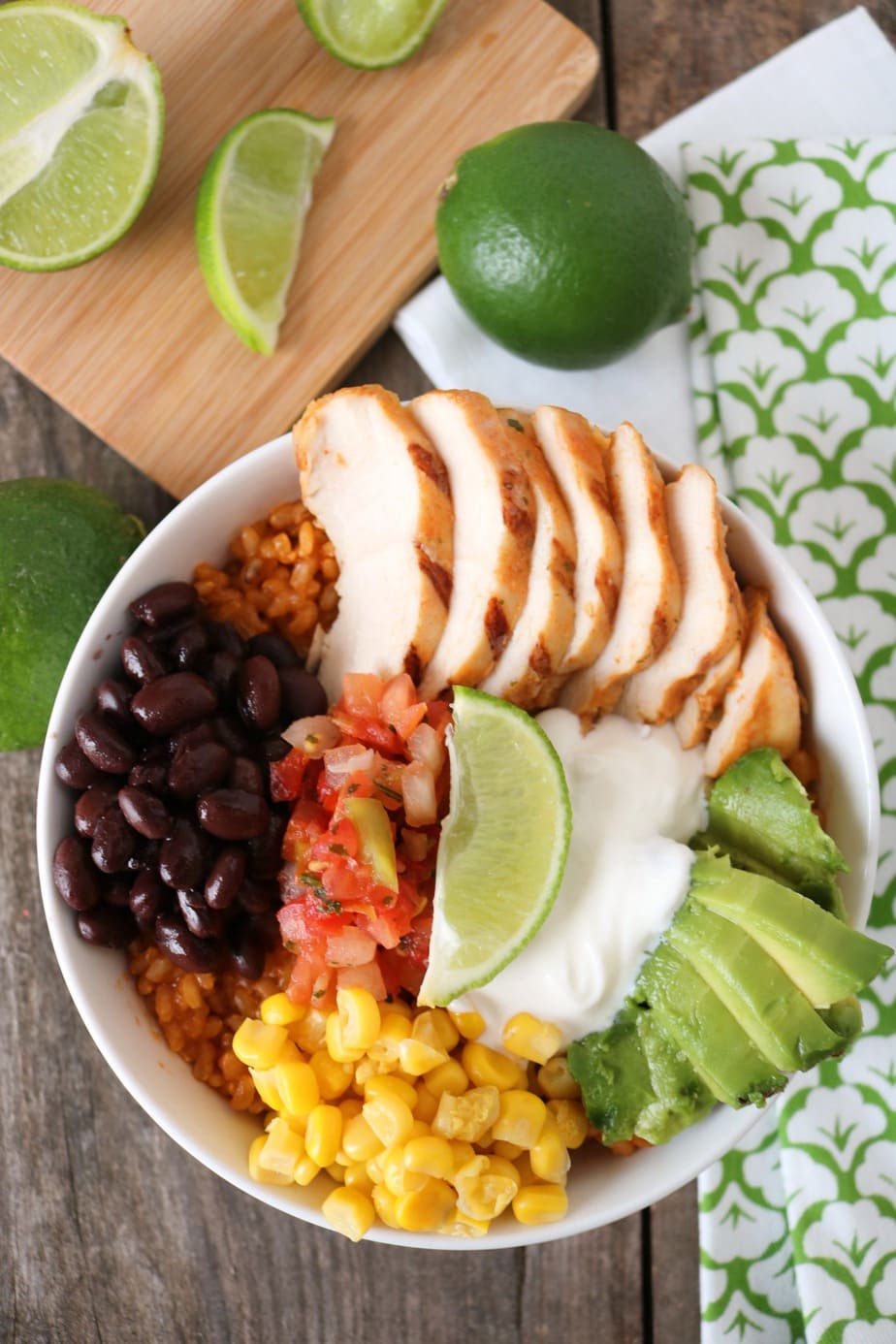 I always have flour tortillas and taco shells or tortilla chips in my pantry. But another ingredient I always keep is rice. This recipe is a perfect way to use up some of that rice. I love the easy way of adding flavor to the rice by cooking it with a can of enchilada sauce. Then, basically, you can pull out your other favorite ingredients to make it your own.

This recipe would also be great as a double duty meal. Cook your rice the night before and grill your chicken for meal 1 then follow the recipe for Mexican Brown Rice Cantina Bowl for meal 2. Heat your ingredients and night 2 would be a snap.
Grab some other Mexican inspired recipes here….
Subscribe to Blog via Email