I had the honor of hosting a baby shower for one of my closest friends and wanted to share all of the ideas and pictures. My good friend was decorating the babies nursery with a Mickey Mouse theme so I decided to do the baby shower in Mickey Mouse as well. I thought this would be a great way for her to be able to reuse a lot of the items made and bought for the shower. Always love double duty!
Lets start with the invitation. I used my cricut to cut out a onesie, Mickey shape and half circle shape. I taped the half circle edges to the Mickey shape to form a pocket and glued on 2 small buttons. Then I downloaded a free Disney font to make the wording. Finally I slid the onesie into the Mickey pocket.
I used my cricut to cut out more onesies and lettering to make a banner and found images of Mickey hands online that I printed and hand cut to hold the banner.
My cricut got a lot of use on this project…
I made tissue poms and hung them from the lights and I used a curtain scarf as the backdrop.
I found Disney plates on clearance at Target (lucky), a huge Mason jar at Hobby Lobby (hence the babies name is Mason) and a cute wooden M.
I took cloth diapers which can be used as burp clothes and rolled them up and secured with a rubber band then wrapped with a ribbon. I painted wooden letters in honor of the new bundle of joy headed our way and placed on top of each diaper set.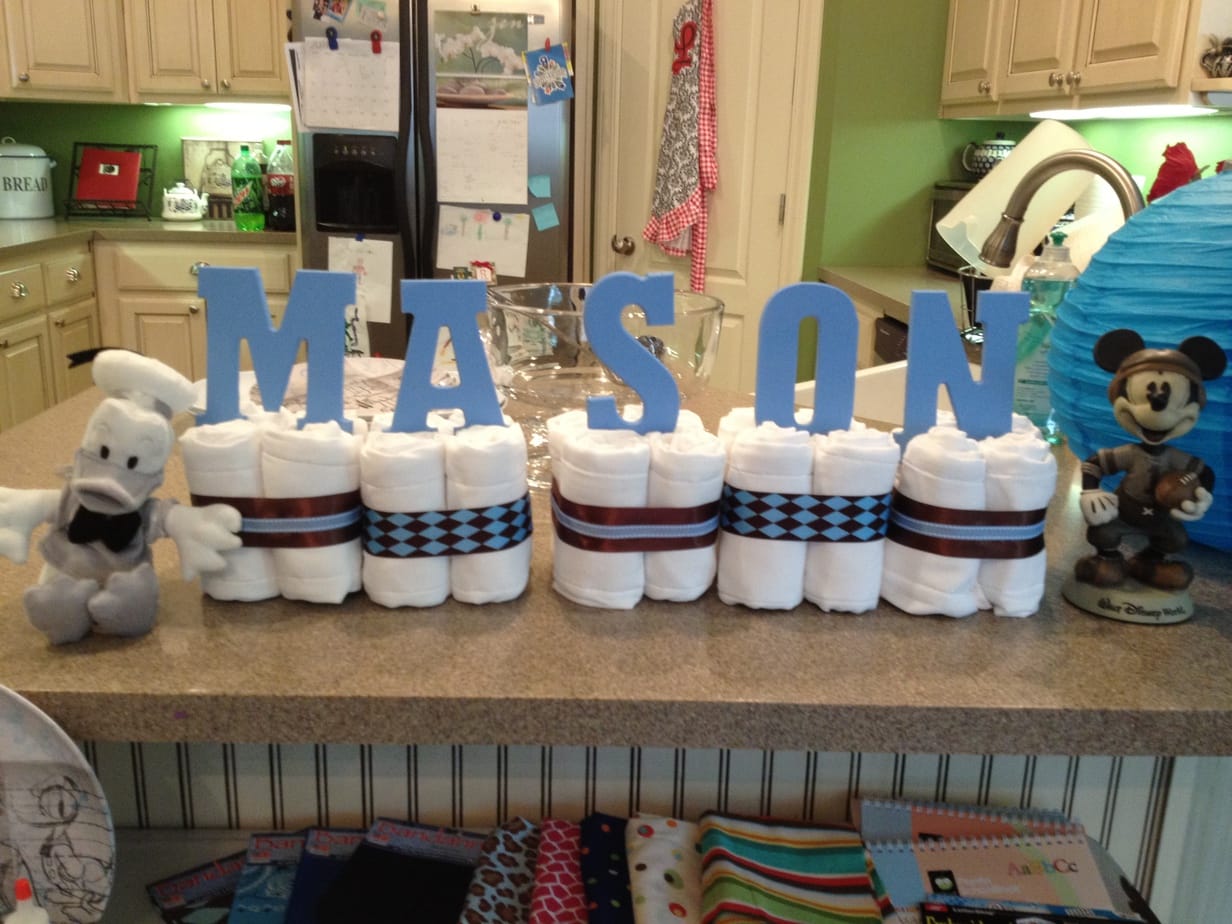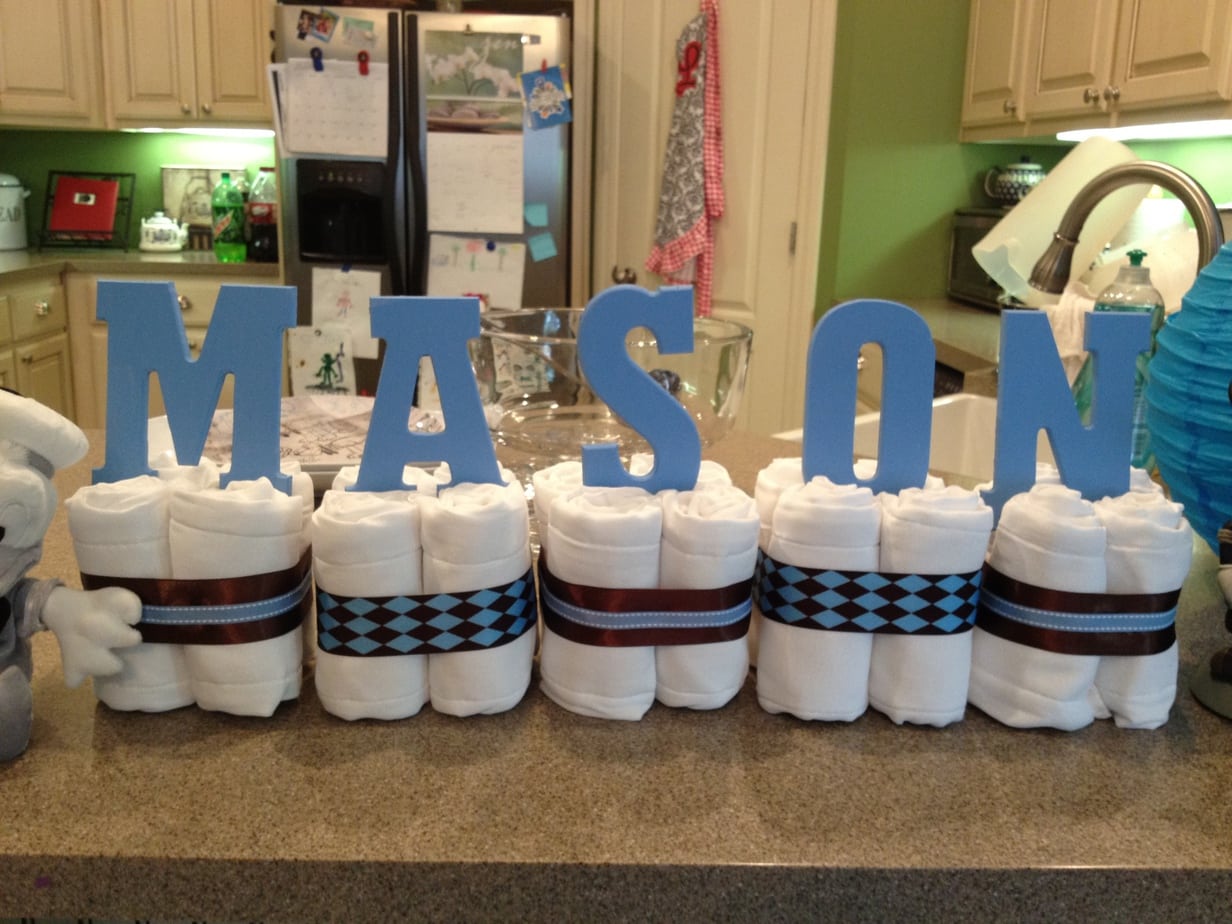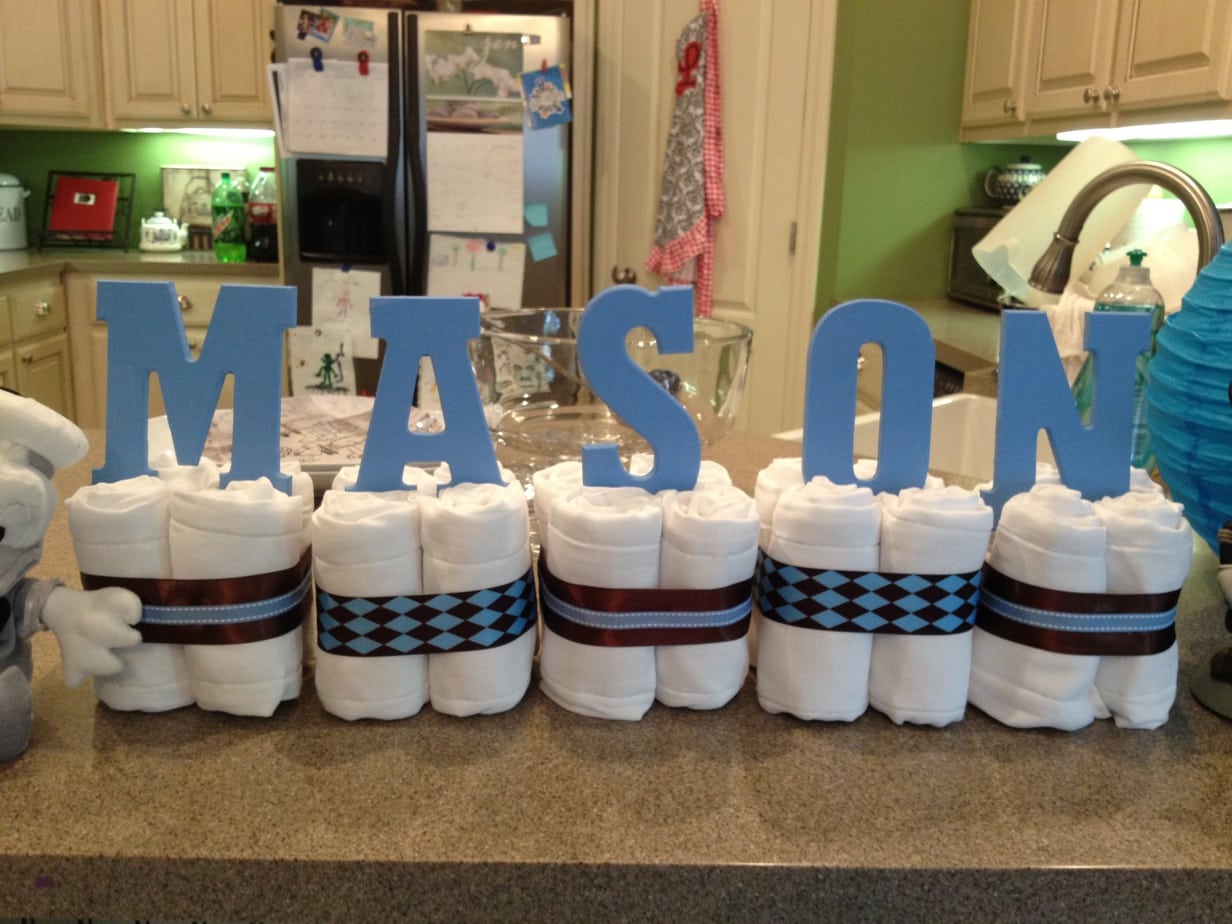 I set up a table for all of the attendees to make a custom onesie. We used all different patterned fabrics, the cricut once again and iron on transfers.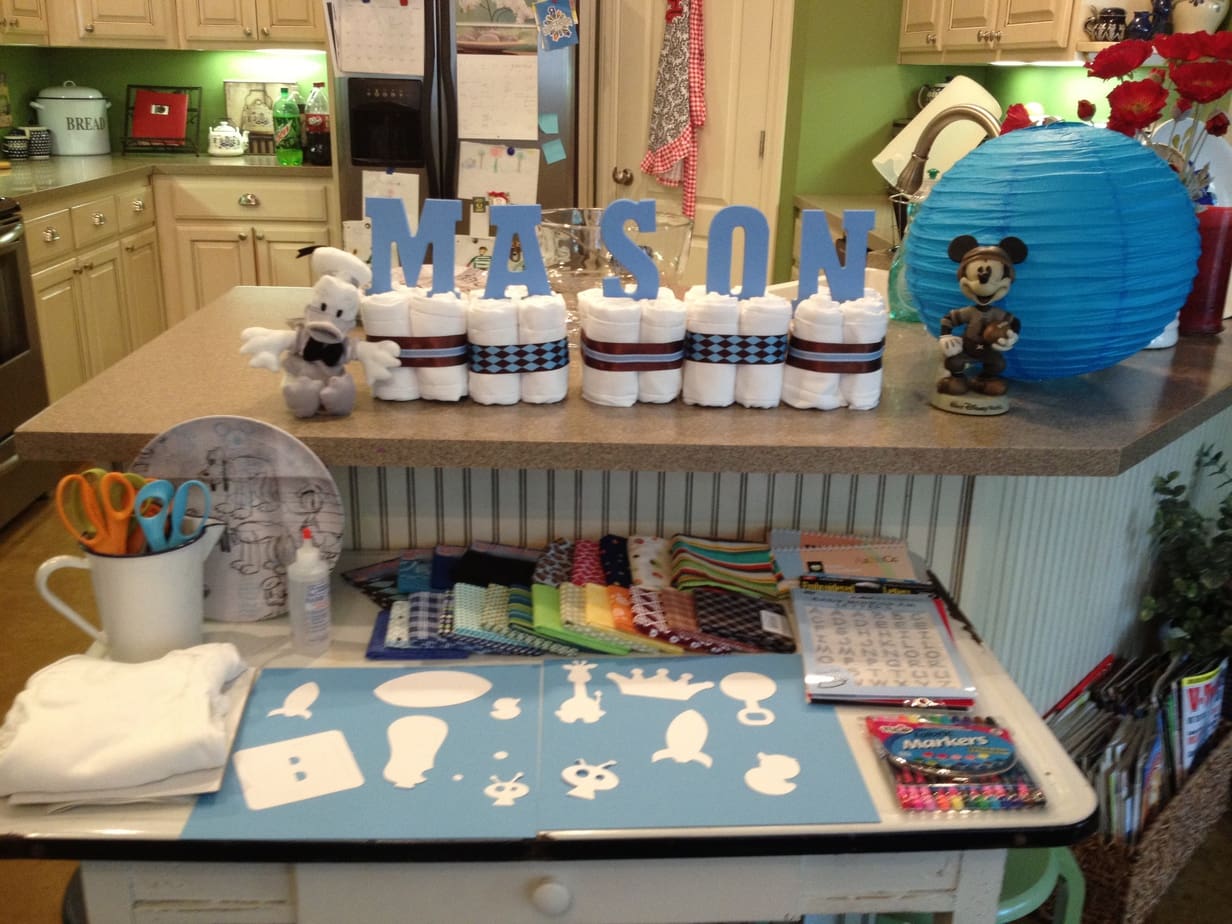 I so roped my mom into making the cake!!! So cute!!!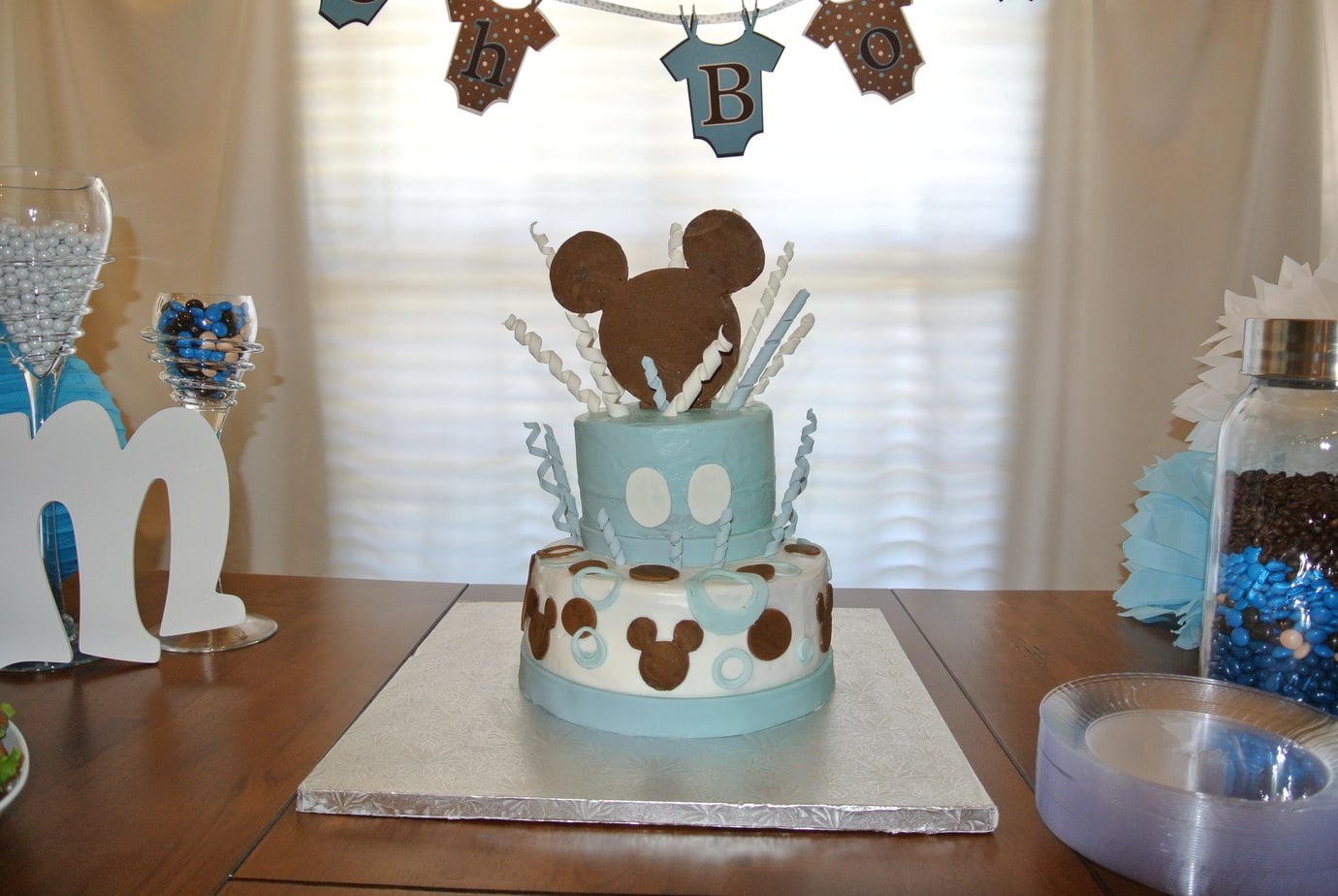 What a great day and it was so much fun coming up with and creating all these ideas!
If you want to try out the Croissant Chicken Salad Sandwiches seen in the photo below click here. If you want to try out the the last cheese ball you'll ever make you can find the recipe here.