Thanksgiving has snuck up on me this year. But it's ok because I have my go to food right here on the blog. Plus, I've made these cute free printable Thanksgiving leftovers gift tags to help send home the extra food in style.
This post may contain affiliate links. There is no additional cost to you if you click. It just helps me keep new content coming your way.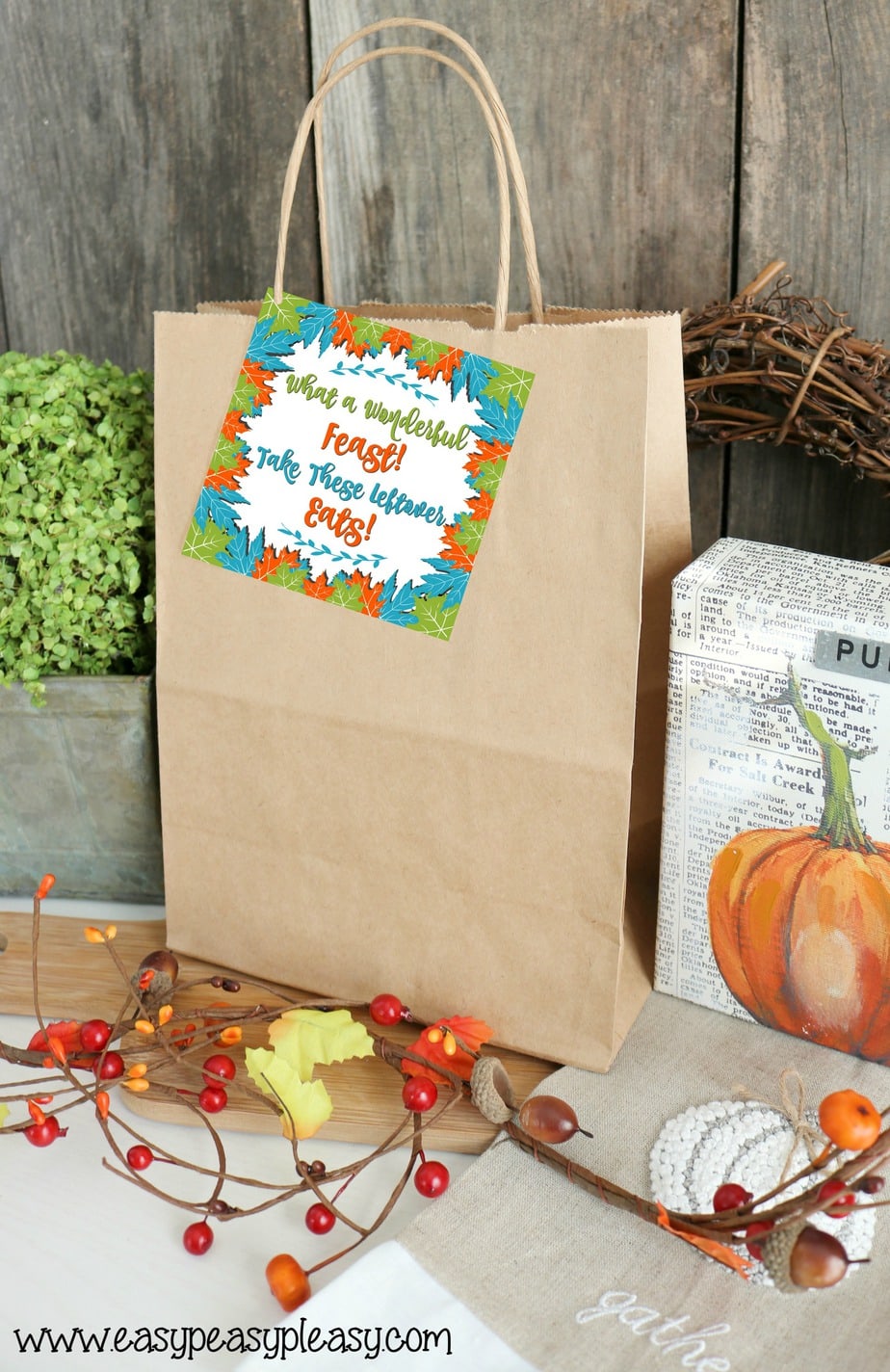 I've been so busy, as I know you are too, and haven't even paid attention…that is until the kiddo had his last day of school today. He is officially on Thanksgiving break. Can you believe that Thanksgiving is less than a week away? What, what, what? Where has the time gone?
With only a week away, I'm finally thinking about the food that will be prepared, the shopping list, and the leftovers.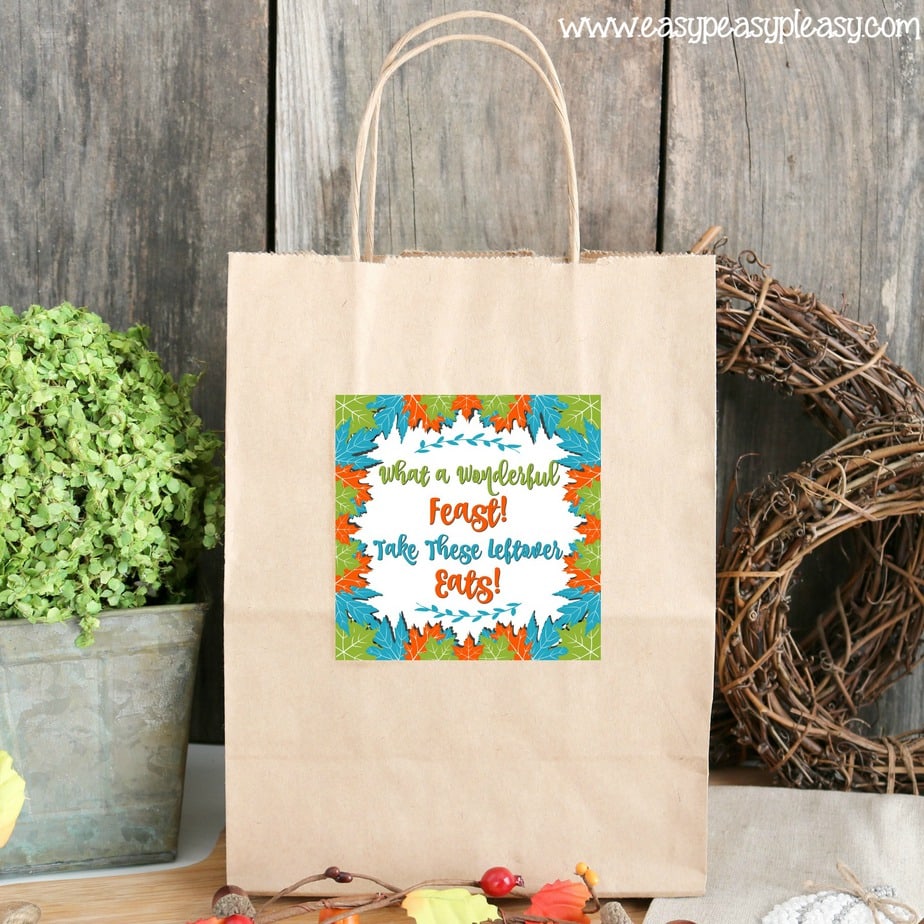 Some of my holiday go to foods include but aren't limited to the following recipes…
My Granny's Cornbread Dressing is a must! She taught me how to make it 20 years ago and I've been making it ever since then.
This 4 ingredient Cheese Ball is a great appetizer and takes about 5 minutes to prepare.
Aunt Linda's Bacon Cauliflower Salad makes an appearance at all the major holidays and for good reason.
These 3 ingredient Peanut Butter Pumpkins are super easy and perfect when you want to make a treat look like a pumpkin.
My Cinnamon Roll Pumpkin Turnovers are just plain delicious and so easy because you use canned cinnamon rolls.
If you love pumpkin, then you will love these easy Easy Glazed 4 Ingredient Pumpkin Cookies.
These are just some of the recipes you will find on my blog. Take a scroll and see what other recipes will tempt your taste buds.
All of those recipes mean there will definitely be leftovers. With leftovers means there needs to be cute gift tags and brown paper bags.
Just print, cute, and attach.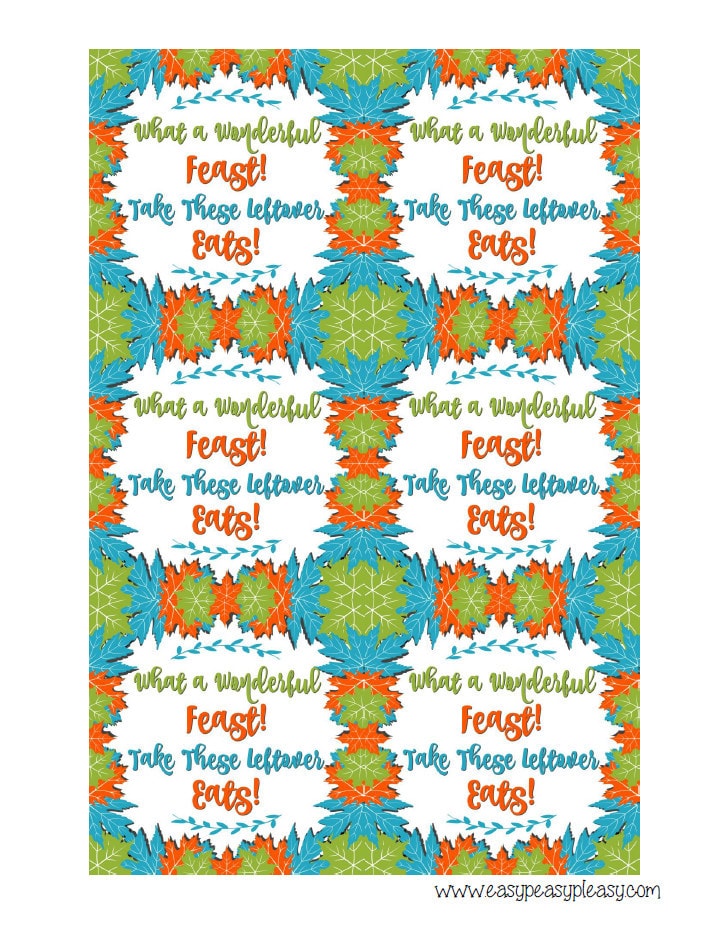 Free Printable Thanksgiving Leftovers Gift Tags Medium Size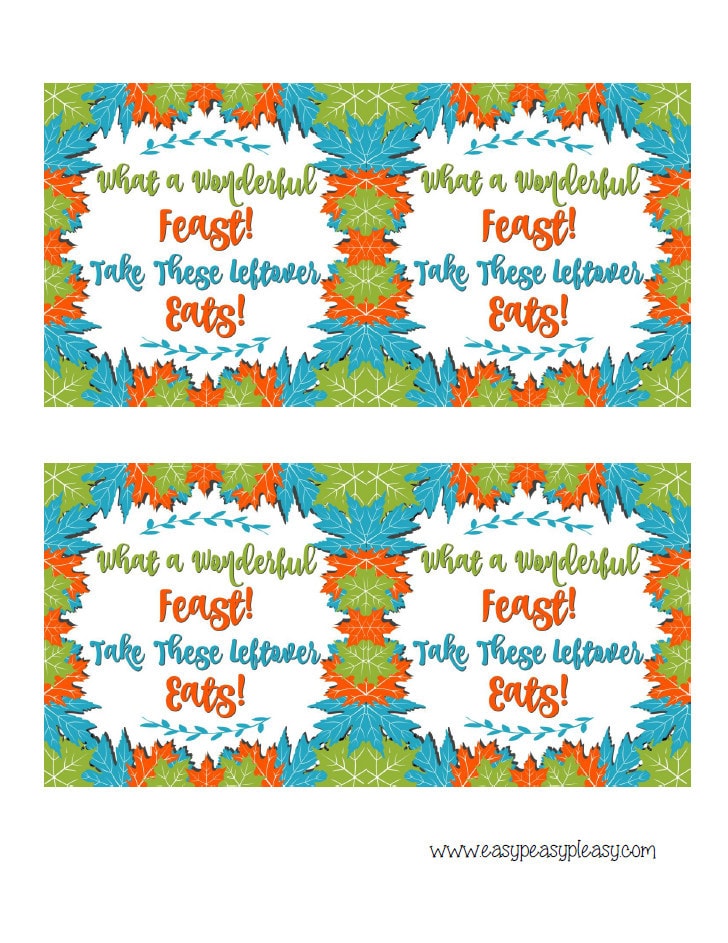 Free Printable Thanksgiving Leftovers Gift Tags Large
Send your leftovers home with your friends and family in style with these free printable Thanksgiving Leftovers gift tags. Needs some bags in a hurry?


Subscribe to Blog via Email